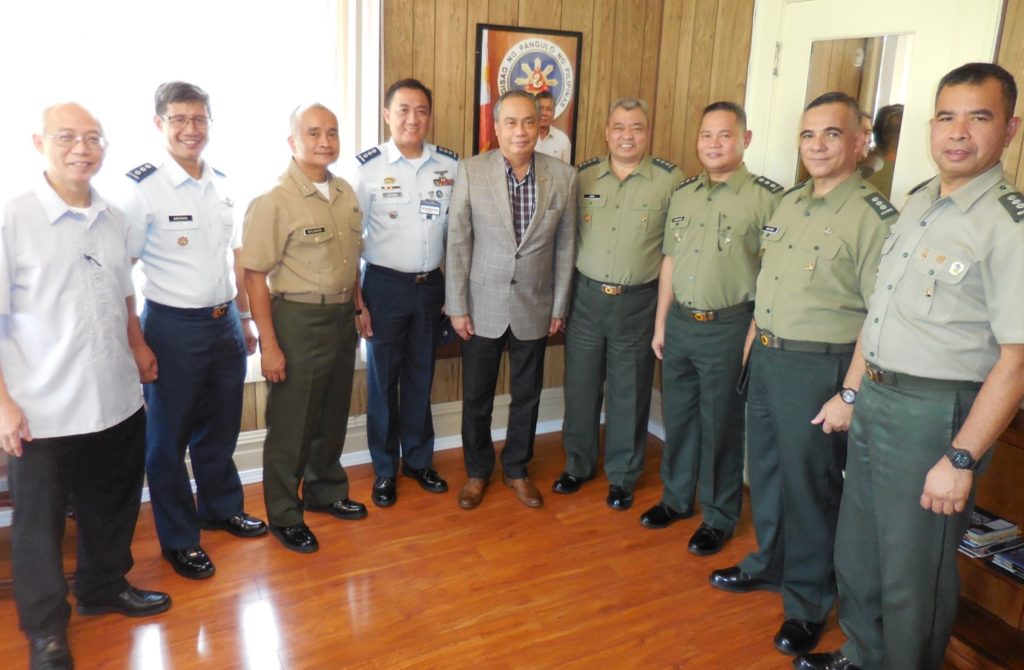 HONOLULU 24 September 2018 – A Philippine military delegation attended the Philippines-United States Command and Control Interoperability Board (CCIB 18-2) meeting at Fort Shafter, Hawaii from 28 to 31 August 2018.
The CCIB participants discussed policies, processes and other matters related to communications, electronics and information systems including cyber security, to enhance interoperability between U.S. and Philippine Armed Forces.
The Philippine CCIB delegation, led by Colonel (Col.) Alejandro J. Papa, called on Consul General to Honolulu Joselito A. Jimeno on 29 August 2018.
Other members of the delegation included Col. Adrian D. Sanchez Jr., Col. Vener Odilon Mariano, Col. John Resner Jayme, Col. Eric Nicanor, and Col. Jose A. Benavidez.
Col. Papa said that the CCIB meeting is the equivalent of the Security Engagement Board with particular focus on communications and command interoperability between the U.S. and the Philippines. The meeting enhances the relationship and efficiency between the Philippine and U.S. military by improving communications.
The delegation was accompanied by AFP Liaison Officer to U.S. Indo Pacific Command Col. Joseph P. Archog.
_
For more information, visit www.honolulupcg.dfa.gov.ph, www.philippineshonolulu.org or https://www.facebook.com/PHinHonolulu.