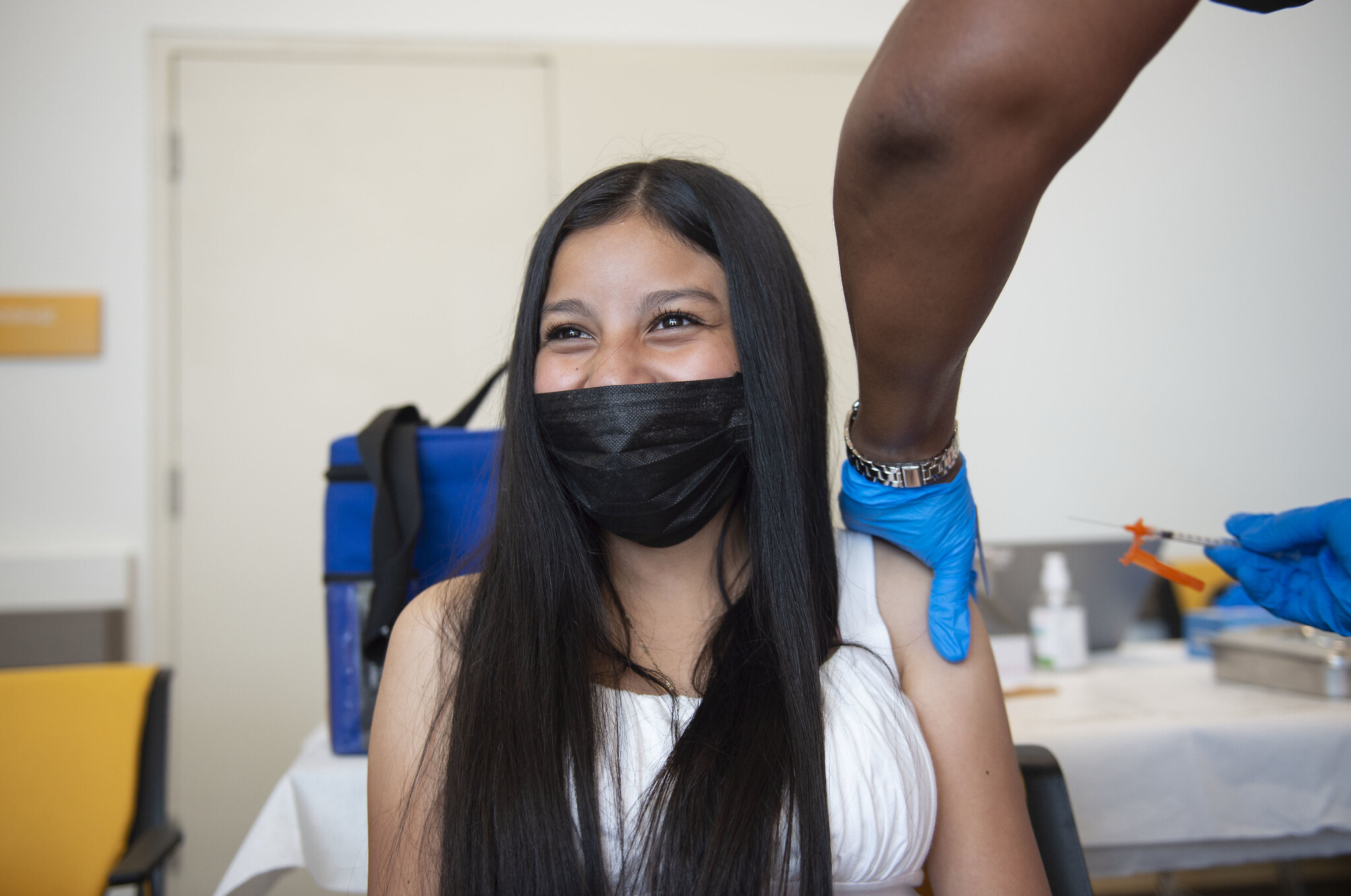 THE United States Centers for Disease Control and Prevention (CDC) this week is recommending children ages 12 to 15 receive a booster shot five months after receiving their second dose of the Pfizer-BioNTech vaccine.
The announcement on Monday, January 3 comes after the agency's Advisory Committee on Immunization Practices voted 13-1 approving a booster dose for minors in this age group.
The Food and Drug Administration on Monday also expanded the emergency use authorization to 12 to 15-year-olds as schools begin to reopen after the holiday break and the omicron variant continues to spread throughout the country.
"It is critical that we protect our children and teens from COVID-19 infection and the complications of severe disease. Today, I endorsed ACIP's vote to expand eligibility and strengthen our recommendations for booster doses. We now recommend that all adolescents aged 12-17 years should receive a booster shot 5 months after their primary series. This booster dose will provide optimized protection against COVID-19 and the Omicron variant. I encourage all parents to keep their children up to date with CDC's COVID-19 vaccine recommendations," CDC Director Dr. Rochelle Walensky said in a statement.
Currently, only the Pfizer vaccine is authorized for children ages 12-17.
Confirmed by multiple scientific studies and trends across the country, those who are vaccinated and boosted are less likely to succumb to the more severe effects of the coronavirus.
Walensky said last week that daily case counts across the country have climbed about 60%, but hospitalizations and deaths have been relatively low, leading to the conclusion that the omicron variant may be less fatal.
According to the CDC, more than 70% of people aged 12 or older in the United States are fully vaccinated, as of Tuesday, Jan. 4. Since receiving clearance to get vaccinated in November, more children between 5 and 11 are getting vaccinated; as of Tuesday, about a quarter of all U.S. children in that age bracket have received at least one dose.
On Wednesday, Jan. 5 the CDC reported 717,765 new cases across the United States. Additionally, the seven-day average for positive Covid cases stands at 547,613 new cases per day, according to the CDC.
In comparison, the CDC reported 151,140 new cases nationwide a month before, on Dec. 3. The seven-day average then was 107,434.
The surge this week is likely due to holiday gatherings, and health regulators are expecting an increase in the following weeks due to the holiday break.