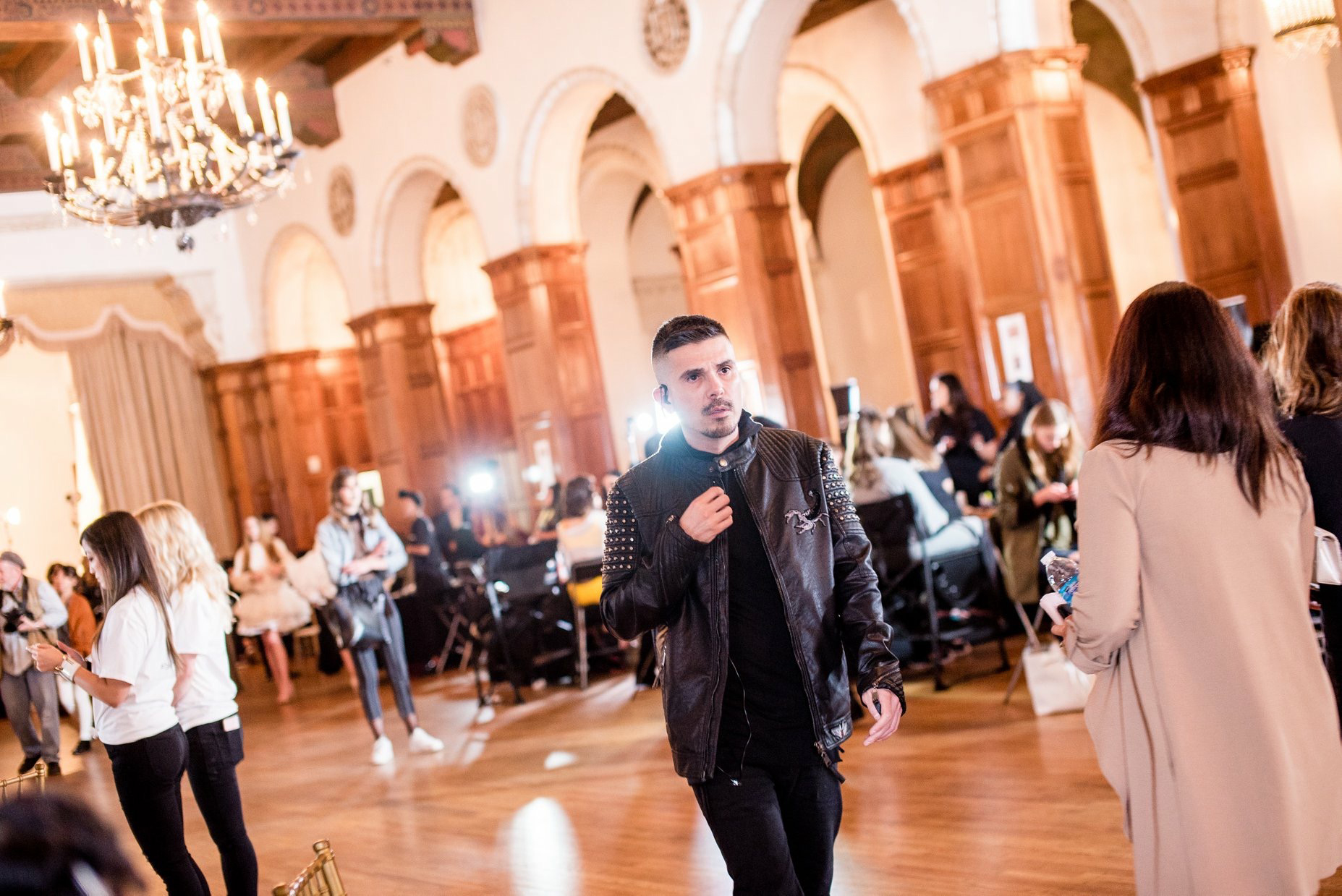 There is more to fashion than what meets the eyes. At Art Hearts Fashion, Erik Rosete heads the company with a passion that truly allows one to see how much heart and art lie within the realm of fashion.
The Asian Journal had the chance to sit down with Rosete, whose words emphasized the heart he has for the art that is fashion. His company is a result of the good and impact that can come from hard work, dedication, and passion for your craft. Celebrating 10 years this 2023, Art Hearts Fashion continues to grow and expand, where their impact can be seen throughout the world of fashion.
The story of success
The beginning of Art Hearts Fashion is an inspiring story. Erik Rosete, who was and is at the heart of it all, only wanted to make a difference in the lives of those he cares about. This journey started around 12 years ago, where Rosete thought that some of his friends were very beautiful, believing that they could get into modeling and be successful at it.
"I knew nothing about fashion, I was in real estate. I just knew how passionate I was about supporting my friends and trying to do something for them," Rosete expressed, where this dedication can be seen not only in words but in action. Rosete went to New York and started to pitch his friends to different agencies.
"Being here in Los Angeles, it's kind of like one of those things where people get sucked into a dream, but they don't have a lot of direction," Rosete said, describing how LA can make one feel. This emphasizes how he became the sense of direction and guidance for his friends who were experiencing this.
In New York, he pitched his best friend to the number one agency, IMG, for a career in modeling. It was ultimately a success, however, not just for her but also for Rosete as IMG wanted for him to sign a contract with them.
"You belong in this field. We loved what you did. You brought her in here, you really put up a pitch. We want you to bring in more models and we want you to work with us as a manager," IMG reportedly told Rosete, seeing not only the potential in his best friend but in him due to his own passion and dedication to help her.
For months Rosete and his best friend stayed in New York to develop this new part of their lives. However, eventually they made their way back to LA and Rosete was left to figure out what he was to do next.
It wasn't long till he was contacted by another designer who had just started his career. They had heard about what Rosete had been doing in New York for IMG and wanted him to do the same for him. Once again, Rosete led someone to success. As there were not any organized fashion weeks in LA at the time, Rosete ended up taking the designer to New York.
"Within 6 months of managing him, we had his largest show in New York. We had Kendall Jenner and it was her first fashion show ever that she did with us," Rosete described. Many of the sponsors for this show also included an array of other big names. Just Dance, Alex Morgan, Entertainment Tonight, Kris Jenner, Lance Bass, and so many others were present at this show, establishing Rosete as someone who would only continue to make a mark in the industry.
"All of these doors opened as a result of the doors that had closed while I was trying to help my friend. So, the universe was telling me this is the field you want to get into," he said, never allowing anything to deter him from moving forward.
During this journey, Rosete had met a lot of different people. From photographers to accessory designers to artists, and he realized he needed to do something with all that he had learned. The story did not stop at the New York fashion show as back in LA, a venue called 333 Live was calling for him.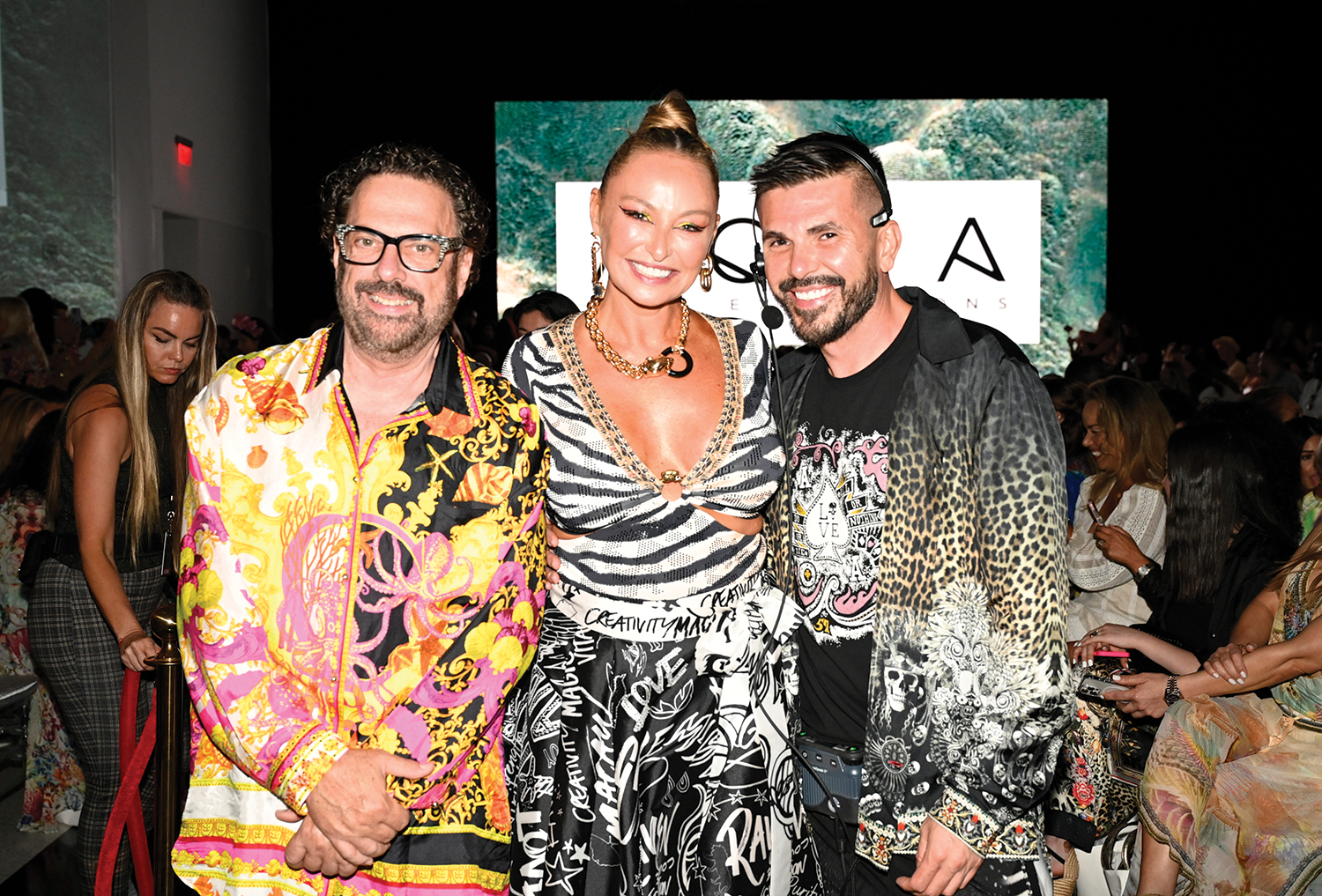 The owner of 333 Live wanted Rosete to bring his fashion shows to this venue. At this point in time Rosete was using the name Art Hearts Fashion for his business. "It was the three elements that really got me moving. It was the art of it, the heart of it, because I was investing so much of my own free time into it, and the fashion of it. So, the art, the hearts, and the fashion were the three elements that make up my company," Rosete revealed.
Shows like this are however costly, therefore new designers could not easily afford it. "So, when we started going into runway shows I invited all of the designers and all of the artists I had worked with that could not afford to be able to do the show," Rosete emphasized how he wanted to celebrate those who would not otherwise have had this opportunity.
This first fashion show held by Art Hearts Fashion at 333 Live was so successful that the owner of the venue spoke to Rosete with full belief in what he was doing. "You're a hit. This is something that I've seen only one other time in my life, and it was with Prince," they expressed, continuing to declare how this was a once in a life opportunity for Rosete.
"If you do not do this event again, within a month, I will never let you use my venue again…you don't want people to forget who you are and what you just did," they told Rosete, encouraging him to move forward in creating the next big event. Rosete had however already used everyone for the first show and had, at the time, nothing and no designer to use for his second show.
"I have no brand. I have no designers. And I have an event in two weeks," Rosete explained. However, this slight hurdle resulted in the birth of his own personal fashion brand, Mr. Triple X.
The character of Mr. Triple X is not named after Rosete, but rather a mysterious character that people would inevitably ask questions about. This was reflected in the fact that at the second show Art Hearts Fashion put on, 333 Live was packed with those who "wanted to know who Mr. Triple X was." His own brand therefore took the show by storm and yet again Rosete produced another success.
Art Hearts Fashion then moved on to the next big thing, being integrated into fashion weeks.  Rosete once again called IMG in New York, which at the time owned Mercedes Benz fashion week. This time he told them about how Art Hearts Fashion wanted to bring a charity event that supports a lot of artists to New York Fashion Week. They essentially said they would get back to him, which to Rosete signaled a possible answer of no.
However, contrary to what Rosete had believed, IMG called back to tell him nothing but good news. The company told him that they had one final spot left, right after Calvin Klein and Ralph Lauren, the finale. As the finale event, Art Hearts Fashion featured Rosete's brand Mr. Triple X and nine other brands.
"We became the biggest grand finale of Mercedes Benz fashion week in New York," Rosete detailed, where Art Hearts Fashion's finale, even while being positioned directly after two of the biggest brands in the world, had the most audience members.
"They (IMG) invited us season after season to do the same," Rosete recounted how this moment had changed the course of Art Hearts Fashion. They were the grand finale every season until Mercedes Benz stopped doing New York Fashion Week.
This did not mean the end of Art Hearts Fashion as the company continued to grow. They started to hold bigger venues, added more days to their events, and even now hold shows at conventions.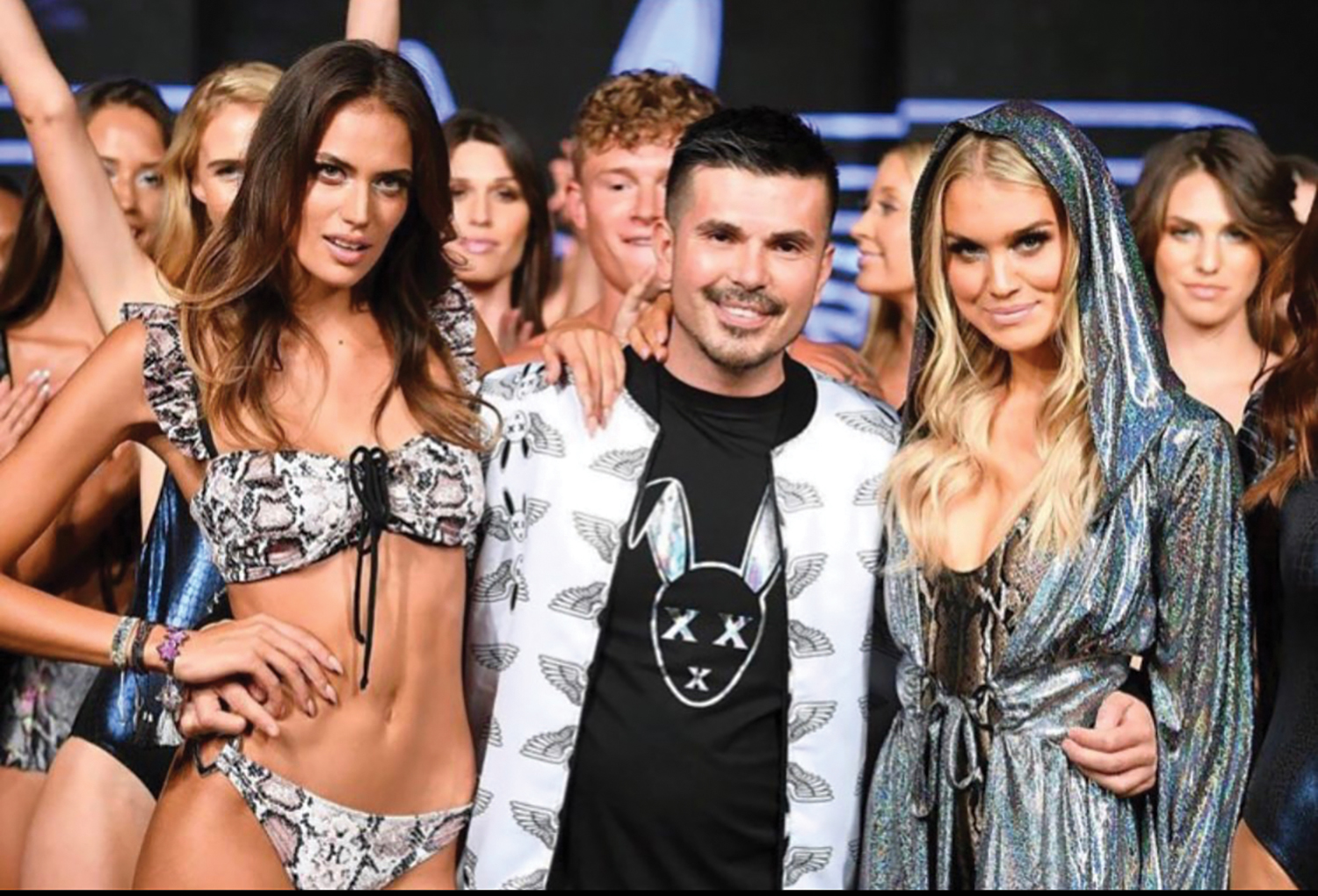 Marking their tenth year this year, Rosete described how, "This last year alone, which was our 9th year in business, we added LA Swim Week and Art Week. So, we added two major events already leading into our ten-year anniversary. And these major events were picked by WWD, Daily Front Row, Forbes,  and LA Weekly as the hot events that were happening."
They were not the only ones talking about Art Hearts Fashion as Rosete expressed how, "Forbes Magazine named our Art Week event in Miami, just last month, as one of the Stylish Highlights and places to be. ."
"Out of nowhere, we went from this brand that supported independent designers to now working with Nike, Doc Marten, Saks Fifth Avenue, Vogue, and all of the biggest partnerships in the world," he revealed, highlighting Art Hearts Fashion's place within the world of fashion as one that is prominent and continuously evolving.
Three words: Art, hearts and fashion
The story Rosete told of his beginnings only emphasizes the achievements Art Hearts Fashion has made in the last ten years as well as what will continue to mark their successful future. In understanding the beginning and early successes of Art Hearts Fashion, one can come to see why it is the success that it is today and why it has made such an impact in the fashion world.
The name 'Art Hearts Fashion' is itself a bit of a tongue twister. "Is it Arts Hearts?" Rosete spoke on how people often ask how to pronounce the company name. It however helps people remember the company and especially what it stands for.
The name is quite personal to Rosete as each separate word has a meaning. "Art Hearts Fashion is three words, with three meanings. The three different elements that make up each event," Rosete explained, where the number three itself has become important to the company. An example is the 333 Live venue, which is where the company had its start.
"Art, Hearts, Fashion became the three core values that we hold," he continued, explaining how these values became the charitable elements, where the people involved and supporting it became the heart of the organization, Rosete included as the person behind it all. These people include the hundreds of make-up artists, hair stylists, photographers, stylists, designers, and models, who Rosete all cites as playing an important role in every event held.
"Those were the people that, combined, were creating and telling this story," he further emphasized the team effort that goes into every event. Rosete then gave a behind the scenes description of what happens behind the runway, where every single look alone can involve five to six people.
Their involvement with these events is of course rewarded, especially in the ability to gain street credibility for the hard work that they do. Art Hearts Fashion therefore gives them this chance that they would most likely not find anywhere else.
"I may be one person that does a lot, but there are a lot of people that are helping to get it accomplished," Rosete highlighted how while he may be the father of Art Hearts Fashion, an entire 'family', including himself, is involved in making their events a success.
"Art, Hearts, and Fashion are the three elements that make us and it's also the thousands of people that over the last ten years have helped to support and make dreams come true," he continued, detailing how Art Hearts Fashion has changed many lives over the years, not just in the lives of those involved but also who the events are held for.
The company, over the course of their ten years, has raised millions of dollars for charity. Their shows also often emphasize the importance of inclusion and diversity. "We were the first to put cancer survivors & children with disabilities on the runway.  We debuted the first designer with Down Syndrome and the first double amputee. We  granted the Make a Wish Foundation  anniversary wish  and were featured on the Today show," Rosete outlined the many firsts that Art Hearts Fashion has had, changing many lives in the process.
This work that Art Hearts Fashion and Rosete has been doing continued on even through the pandemic. During the pandemic, the company produced fashion films based on their designers stories, and while returning from the pandemic produced a fashion show painting masks for Northwell to raise money for their charity..
"We did a lot more than survive the pandemic, we really excelled during it. We started to focus on the production of fashion films," Rosete expressed how they wanted to tell stories not just through the runway, which was not possible during the pandemic, but artistically. Essentially, Art Hearts Fashion navigated through the pandemic through the art, hearts, and fashion as they have always done for years.
Fashion moves the world
As we spoke to Rosete, he admitted that 20 or 30 years ago, when he was working in real estate, fashion was something he didn't care about. "I thought fashion was logos and people being manipulated into spending a lot of money on brands and brand names," he explained, showing how fashion was not something he put much thought into at the time.
It wasn't until his friends within the industry and people he wanted to work with, showed him the other side of fashion. "The production side of it. The fashion show side of it. The difference between fabrics and structure. All the different elements that you don't appreciate when you're not in the fashion industry," Rosete affirmed the hard work that he realized truly went into fashion.
"If somebody buys something that makes them feel special, that changes the way they feel," he conveyed, emphasizing how "something (clothing, accessories, etc.) can make them hate themselves, love themselves, or desire themselves or others." This sense of feeling is controlled through their fashion sense, Rosete detailed.
"The power that fashion has over someone and how it makes someone feel, is a lot more impactful than people think," Rosete said. This is something he tries to reflect upon in his own brand Mr. Triple X, "If I create a brand that's edgy and cool, if that person wears it, are they going to feel edgy and cool?"
"I just love the way fashion looks on people and the way it makes them feel. And I love having my own brand that can make someone feel sexy wearing a complete full conservative outfit," he expressed, depicting how fashion can provide people with a sense of empowerment. "That's the power that I learned fashion has. It changes things, changes communities," Rosete added.
"Art Hearts Fashion is a way to celebrate that power and utilize it for the good," he declared, where one such way Art Hearts Fashion celebrates this power is through how they connect with other cultures and designers from foreign countries. "With Art Hearts Fashion, we have so much art, so many hearts, and so much fashion that we're getting cultures from all over the world," Rosete continued, additionally bringing up how they have been able to work with people from India and Dubai.
"You get to appreciate the person's culture, their identity, and how they want to feel and look," he added, where one community and culture Art Hearts Fashion constantly connects with and appreciates is the Filipino community.
Art Hearts Fashion and the Filipino community
"We've always been tied with the Philippines since day one. We've had the blessing of having the biggest Filipino designers in the world join us," Rosete proudly told Asian Journal. In their first finale show at Mercedes Benz's New York Fashion Week, one brand on their runway was curated by designer Furne Amato, who is one of the biggest Filipino designers in the world that Rosete mentioned.
Additionally, Michael Cinco, another big Filipino fashion designer, was just at one of their New York shows. Rosete has also worked with many others, such as Rocky Gathercole, may he rest in peace, Cary Santiago, Joey Galon and Kenneth Barlis. This emphasizes his strong connection and respect for Filipino culture and fashion.
Not only has Rosete worked with designers, but he has had the chance to work with Filipino models as well. "My first show in New York, I had Janine Tugonon as my opening and closing model, and at the time she had just won Miss Universe Philippines. After modeling in my show, she got picked to be the first ever Victoria Secret Filipina model," Rosete recounted, expressing a sense of pride in getting to work with the Filipina model.
"These types of magical things that were happening were all tied in with community and people and places from all over the world," he continued, emphasizing how working with others from different communities, backgrounds, and cultures is a part of what Art Hearts Fashion does and how it has been integrated into their programming.
He hopes to continue working with Filipino artists as well as designers from other foreign countries. "If we're able to have partners in different countries, in places that are tied in with our partnerships, I would absolutely love to do it," Rosete affirmed, noting that the only thing that has been holding this expansion back is finances.
However, much like the many other obstacles he has faced, finances will not be a hurdle that Art Hearts Fashion cannot overcome. "We should never let finances hold us back from being able to support so many people." Rosete reassured, noting that if they're able to bring this support to a country like the Philippines, it would help so many models, make-up artists, photographers, and in general those involved within the industry by giving them an international platform.
Rosete described how there are already many local fashion weeks and events that happen in other countries, however unlike those in London, Milan, and Paris, they don't reach the U.S. "We (Art Hearts Fashion) have the biggest fashion designers from Australia, Dubai, the Middle East, the Philippines, Latin America, showing with us here in the U.S.," he explained, showing that Rosete wants for these artists and designers to get the recognition they deserve.
"If we (Art Hearts Fashion) were to go somewhere and take our platform to another country, it would establish them worldwide because of our networks that are worldwide. We would bring that worldwide attention to them with us," Rosete thoughtfully declared, highlighting how an expansion would not only help Art Hearts Fashion but also those they work with.
Plans for the future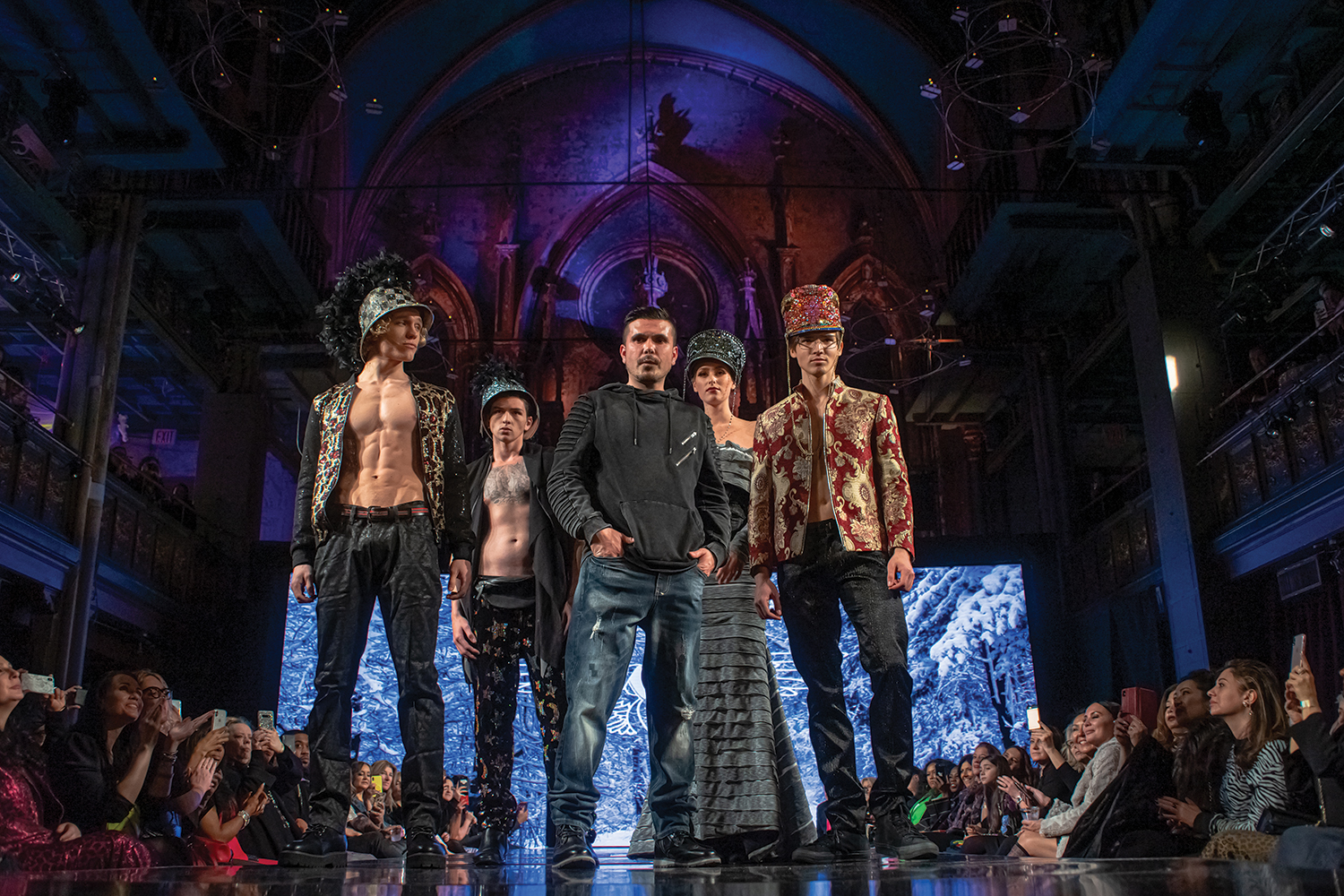 As Art Hearts Fashion is in their tenth year, there surely is more to come for both the company and Erik Rosete. "For the future of our personal platform, I foresee us being able to expand as much as we can, responsibly, but also combine stories with what we're doing, everywhere," he described, emphasizing how the future of fashion is evolving.
While the company will continue to grow, Rosete wanted to ensure that through this growth no one is left behind, where every designer that works with them will see an impact upon their life and career.
"If we have 33 designers showing at our platform, you better believe that all 33 are going to be on fashion channel. They're going to be getting published everywhere," he signified, where the goal for Art Hearts Fashion is "to get as many eyeballs as possible on our designers." Art Hearts Fashion gives this opportunity for growth and exposure to so many. Rosete also gave advice to those who are still making their way into the industry now.
"Never let anyone tell you no," he declared, further speaking on the importance time has on one's growth and career. "Time is the most valuable thing you can have. Investing your time into something is the most important thing that you can do," Rosete added. While one may have money and power to be able to pursue something, time is what Rosete feels is most important in order to develop something spectacular and successful.
"For me, I did this for my own personal reason. I did it to tell my story within a platform that tells so many stories," Rosete described, showing the importance of the story behind everything one does.
"Invest your time and your heart into it and make sure you have a story to tell. Every brand should have its own unique DNA," he continued, marking how Art Hearts Fashion itself is a success due to the fact it truly is a unique company that puts heart into everything they do all the while highlighting the stories behind everyone they work with.
Speaking to Rosete, one can't help but feel the same passion and heart he expresses for his company and what he does. If you are interested in what Art Hearts Fashion has in store for their tenth year, make sure to visit their website as well as checking out their social media.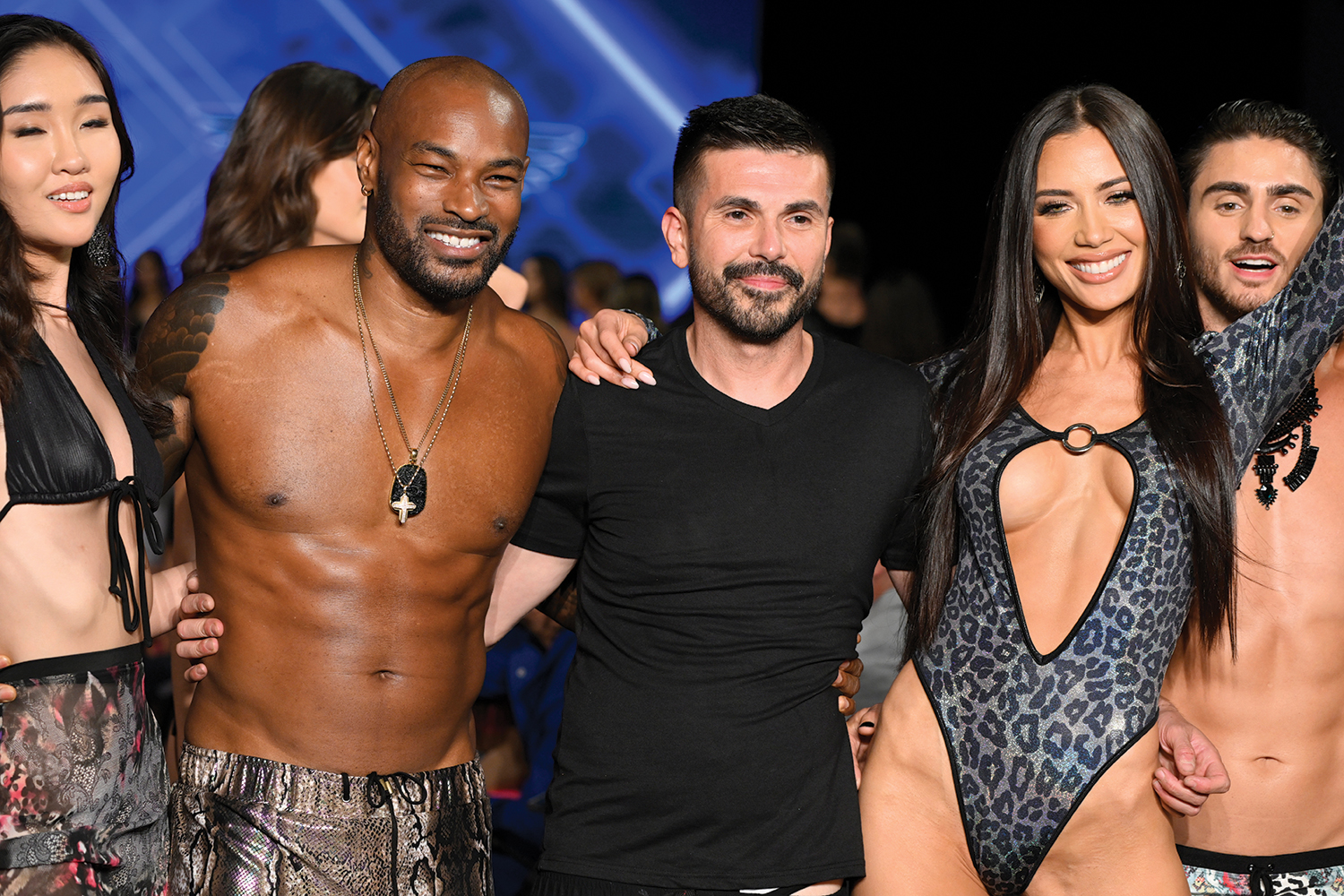 If you are an aspiring designer or someone simply looking to get into the world of fashion, Art Hearts Fashion is one of the best ways to go. They have multiple events lined up this year that you shouldn't miss, such as New York Fashion Week, Los Angeles Fashion Week, and Miami Swim Week! With the intention of celebrating their tenth anniversary to the fullest, make sure to keep an eye out for all of these grand events. You surely will see the success and story that Erik Rosete has been able to achieve and tell with Art Hearts Fashion throughout the years.
The following are links to their website, social media handles, as well as a way to contact them directly:
Website: https://artheartsfashion.com/
Email: [email protected]