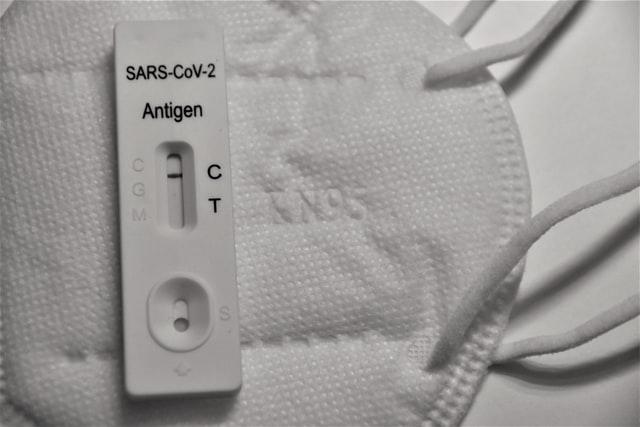 New measure applies to all foreign nationals and U.S. citizens
THE Centers for Disease Control and Prevention (CDC) announced on Tuesday, Jan. 12 that anybody flying to the United States will be required to show proof of a recent negative coronavirus test.
Travelers arriving from international airports will be required to take a test for the virus within three days before their departing flight to the U.S. The mandate applies to foreign nationals and U.S. citizens.
The CDC's new rule is an extension of a similar requirement announced last week concerning travelers coming from the United Kingdom, where the new strain of SARS-CoV-2 had been recorded.
CDC Director Dr. Robert Redfiel signed the order on Tuesday and will be in effect starting Jan. 26, which the agency said should give enough time for travelers to comply and re-arrange plans.
Redfield said in a statement, "Variants of the SARS-CoV-2 virus continue to emerge in countries around the world and there is evidence of increased transmissibility of some of these variants. With the U.S. already in surge status, the testing requirement for passengers will help slow the spread of the virus as we work to vaccinate the American public."
Redfield acknowledged that a negative test doesn't provide total protection, but noted it's a safeguard. Passengers who test positive, don't provide official documentation of a negative test or recovery, or refuse to take a test, airlines will not allow them to board.
"Testing does not eliminate all risk, but when combined with a period of staying at home and everyday precautions like wearing masks and social distancing, it can make travel safer, healthier and more responsible by reducing spread on planes, in airports and at destinations," he said.
COVID-19 has swept the U.S. in significant waves that have brought more than 22 million positive cases to date and 375,000 deaths, as of Tuesday.
Since the beginning of the pandemic, international travel to the U.S. has suffered a huge economic loss due to pandemic restrictions. In December, foreign travel in and out of the U.S. was down 76% compared to 2019, according to the trade group Airlines for America.