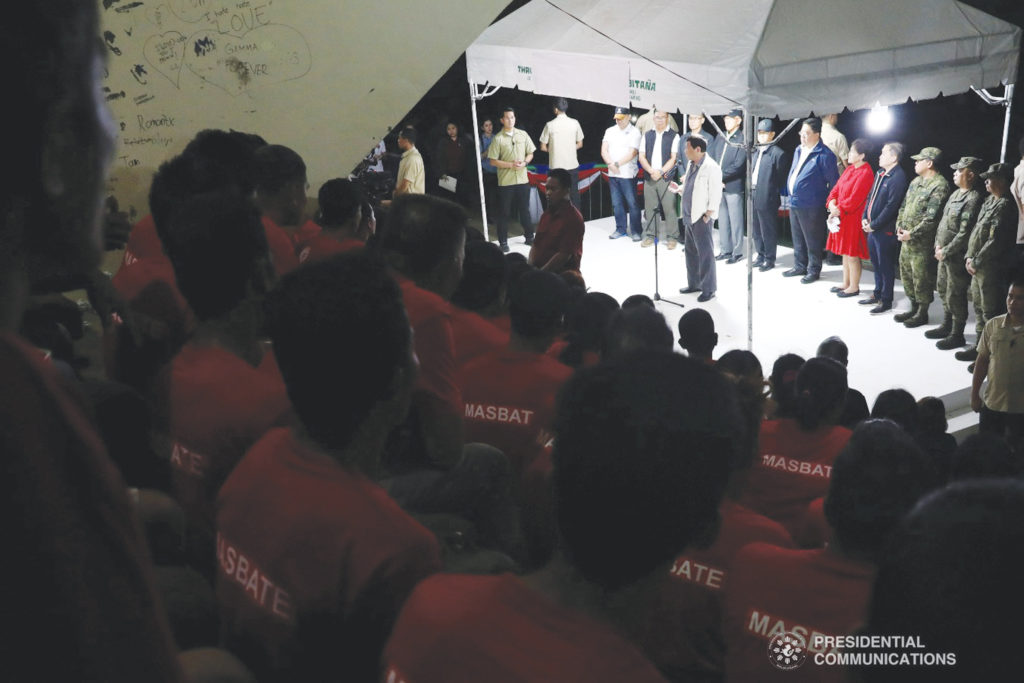 ACCORDING to the most recent Pulse Asia survey, President Rodrigo Duterte is still the highest rated and most trusted top government official in the last quarter of 2018.
The poll released Friday, January 11 was conducted from December 14 to 21, 2018, and revealed Duterte posting an 81 percent approval rating, up by six percentage points from his 75 percent mark in September 2018.
In the last month of 2018, the president's trust rating was at 76 percent which was four percentage points higher than his 72 percent-rating in the third quarter of the same year.
Duterte's performance is only disapproved by 7 percent of Filipinos while 6 percent have small or no trust in him.
Duterte, who hails from Mindanao, received the highest approval score in his bailiwick in Mindanao at 96 percent. This is followed by Visayas (86 percent), Luzon (74 percent), and Manila (69 percent).
He acquired majority approval ratings in Class ABC (87 percent), Class E (86 percent), and Class D (78 percent) as well.
In addition, Duterte got the highest trust rating in Mindanao, recorded at 91 percent, followed by Visayas (82 percent), Luzon (69 percent), and Manila (67 percent).
Duterte's trust scores in Classes ABC, D and E were also high at 79 percent, 74 percent, and 82 percent respectively.
Pulse Asia also revealed that Vice President Maria Leonor "Leni" Robredo and Senate President Vicente Sotto III obtained majority approval and trust scores, with Robredo posting a 62 percent approval rating and 56 percent trust rating, and Sotto enjoying 74 percent approval and 66 percent trust scores.
"Senate President Sotto enjoys an increase in his trust score in the rest of Luzon but Vice-President Robredo's own rating declines in the Visayas," Pulse Asia said.
On the other hand, Speaker Gloria Macapagal Arroyo got a low-performance approval score of 27 percent, while her trust rating climbed two percentage points to 21 percent.
"The only majority figure obtained by the Speaker is her 52 percent distrust rating in Metro Manila," Pulse Asia said.
"The rest of Luzon, the Visayas and Class D are critical of and distrust Speaker Macapagal-Arroyo," it added.
The House of Representatives, however, received high-performance approval and trust ratings at 66 percent and 64 percent, respectively.
The Senate, meanwhile, scored a 69 percent performance approval and a 65 percent trust rating despite its failure to pass the 2019 budget before it adjourned for the Christmas holidays.
The Supreme Court received a 64 percent approval rating, and a 62 percent trust score.
1,800 adult Filipinos were interviewed by Pulse Asia using an error margin ±2.3 percentage points at the 95 percent level. Subnational estimates for each of Manila, the rest of Luzon, Visayas, and Mindanao have ±6.5 percentage points error margin at 95 percent confidence level.