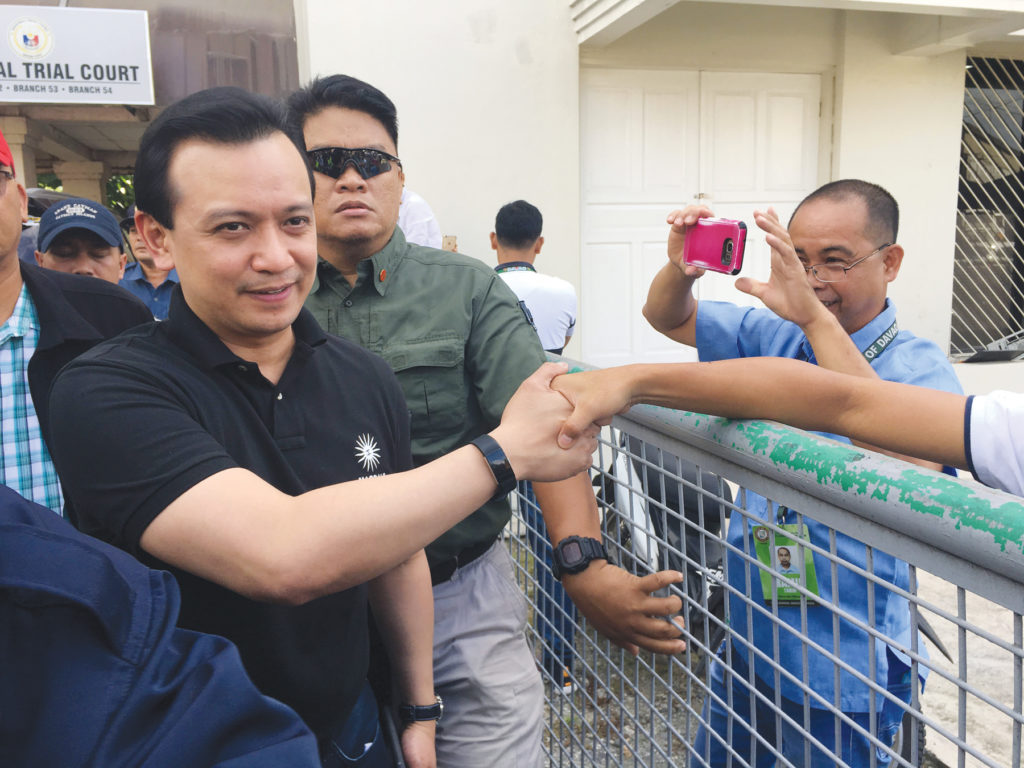 Malacañang on Monday, January 14 said Senator Antonio Trillanes IV must have been referring to himself when he called President Rodrigo Duterte "crazy," shrugging off the opposition senator's tirades against the chief executive.
Trillanes last week accused Duterte of overturning the country's justice system after a new criminal charge had been filed against the senator before the Pasay Metropolitan Trial Court Branch 47 over his alleged confrontation with Labor Undersecretary Jacinto Paras in the Senate last year.
The senator dubbed Duterte as "baliw" (crazy) for supposedly ordering his allies to file cases against him.
"Senator Trillanes' latest attack against the president, even calling him 'baliw,' (crazy) because criminal charges have been filed against him for his transgressions is a distorted, if not a fallacious argumentation," presidential spokesperson Salvador Panelo said in a statement.
"When he described [Duterte] as 'baliw,' (crazy) he (Trillanes) must have been referring to himself and correctly so," he added.
Panelo also said that Duterte's 81 percent approval rating in the latest Pulse Asia survey should serve as a timely reminder to the "rabid" political opposition that their assaults against the president and his administration "are falling flat on their faces."
He further stressed that Trillanes' "partisan vociferous" rants against Duterte merely proved that the opposition senator was afraid of "going back" to prison.
"Senator Trillanes' rants go against the sentiments of 81 percent of Filipinos approving the president's performance and the 76 percent trusting him as our chief executive. He pompously claims he is not afraid of facing the criminal suits against him but his partisan vociferous rantings show that he is in mortal fear of going back to jail," Panelo said.
"The handwriting on the wall as graphically shown by the survey figures is glaring. Our people are fed up with the destructive politicking dished out by the opposition and [Duterte's] critics and detractors," he added.
But according to the presidential spokesman, the Palace is ready for the "political noise" from opposition groups to escalate, since the campaign period for the May 12, 2019 elections have already started.
Panelo nonetheless hoped that the administration's critics would engage in a "healthy debate" so that they are "productive and beneficial to the Filipino people."
"Filipinos want to maintain the visible and continuing genuine change, as well as the tangible results they are witnessing and experiencing under the current leadership of the president," he said.