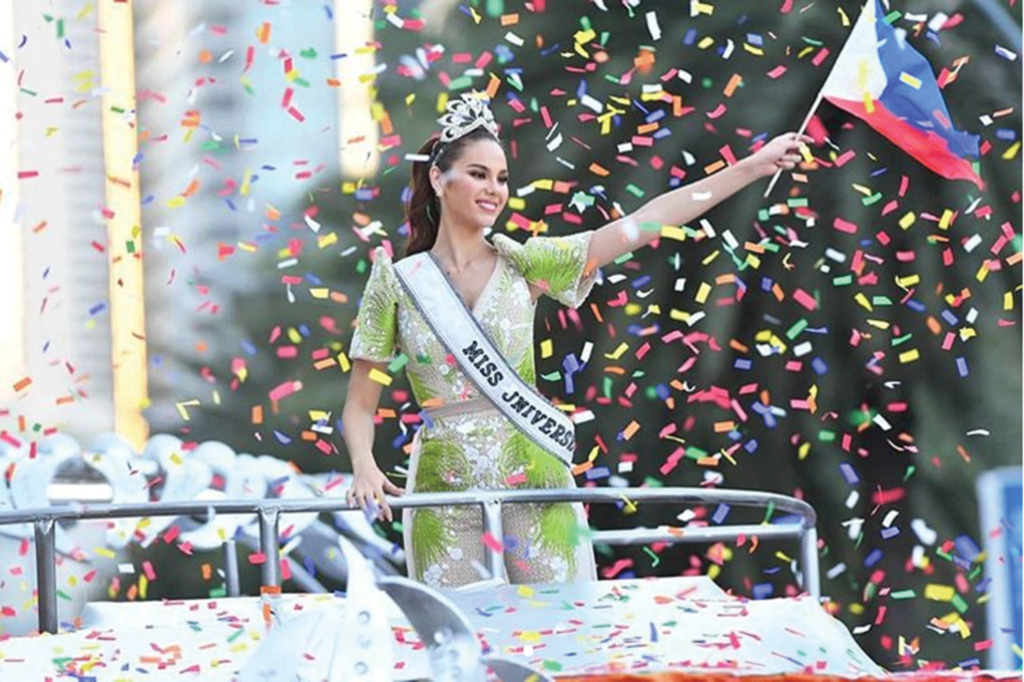 Malacañang on Thursday, February 21 said Miss Universe 2018 Catriona Gray should be educated on what the bill seeking to lower the age of criminal responsibility entails.
This response comes after Gray, who is in the Philippines for her official homecoming, spoke up about her concerns over the bill that seeks to change the age from 15 to 12 years old.
"I worked a lot with children, and anyone knows that children are not disposed to do that kind of act…or to act that way. It's probably the circumstance of their environment or external pressures – whether it be from people or circumstance," said the Philippines' fourth Miss Universe in an interview with TV5's MJ Marfori.
Gray urged the country to readjust its focus and address the reasons why children commit crimes instead of lowering the age of criminal responsibility.
"'Cause children, they have so much potential. And their hearts are so pure. It's just that sometimes there [are] circumstances that bear down on them or the people or what they are faced with bears down on them," she said.
Presidential spokesperson Salvador Panelo, when asked to comment on Gray's remarks during a press briefing, said the beauty queen may have been "misinformed."
"She should be educated… She may have been misinformed of the facts…given the opposition (to the proposal) by critics of the administration," Panelo said.
He added that the focus of the law is "rehabilitation," which is meant to solve "the problem why these people are engaged in crimes."
Panelo justified the administration's support for lowering the age of criminal liability, citing high school students who have been involved in drug trafficking.
He also clarified that children who commit crimes would not be jailed under the proposed law.
"Perhaps we must give some enlightenment or education," the spokesperson said. "Many do not understand…Perhaps Miss Universe did not understand."
"Miss Universe, they will not be jailed. We will rehabilitate them. You are right. Let's focus on the problem; we are precisely focusing on the problem. Because the problem is they are engaged in crimes. So what will we do? We will have to rehabilitate them. Learn why they have committed these crimes and then put them back to society," he added.
Despite protests from groups who believe children should not be placed behind bars, the House of Representatives has passed on final reading a bill seeking to lower the minimum age of criminal responsibility to 12 years old from 15. This version of the bill has yet to be approved by the Senate.