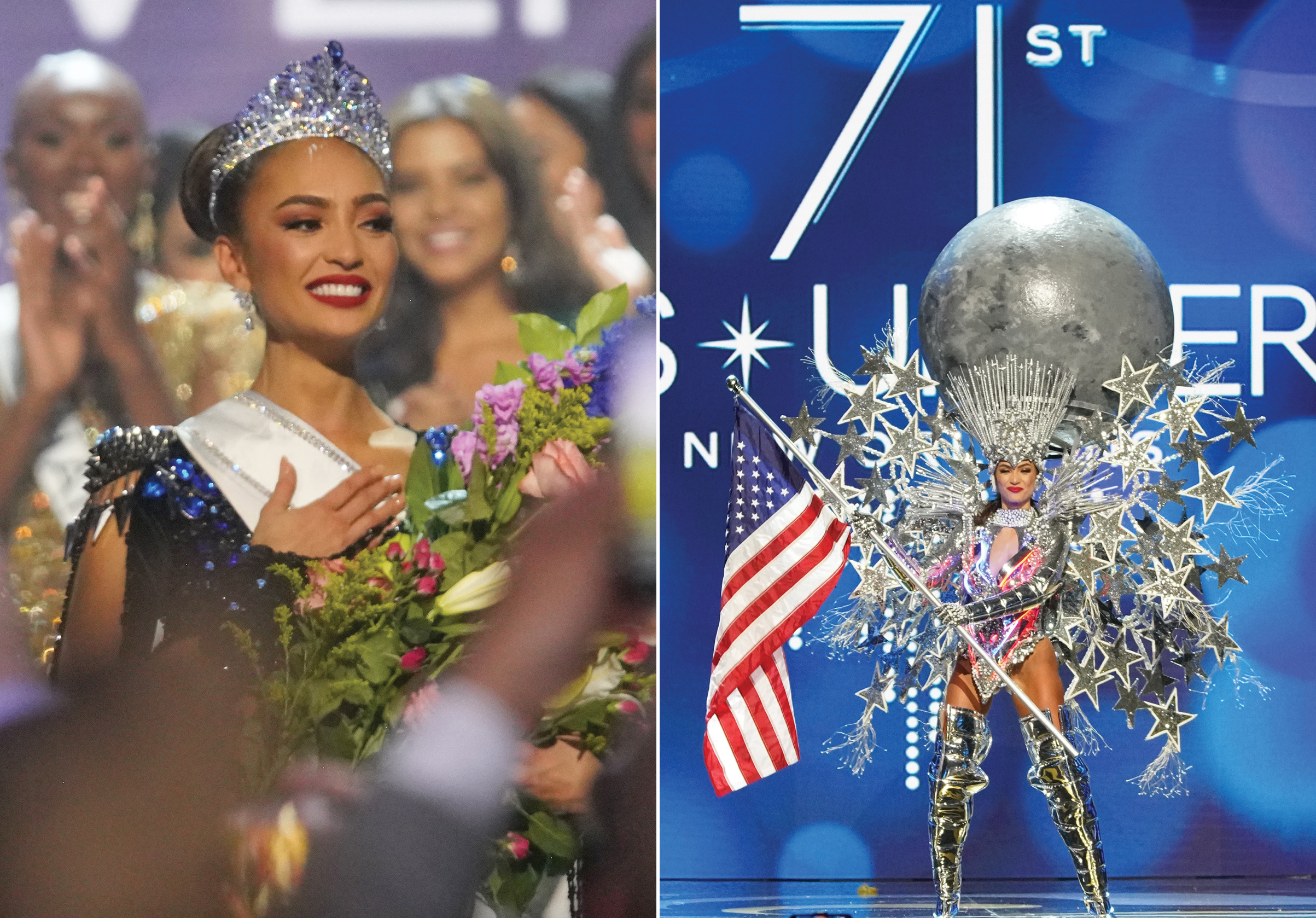 THE Philippines may not have secured its fifth Miss Universe crown but Filipinos in the United States and around the world are still celebrating as a Filipina American has been crowned in this year's competition.
Miss USA R'Bonney Gabriel, 28, secured the title on Saturday, January 14, beating out 83 other women from around the globe at the 71st Miss Universe pageant held in New Orleans.
"Filipinos are so happy. They are just over the moon about it," Gabriel told Good Morning America following her win. "It's a huge win for the community and just representation. It's an honor."
Gabriel, who is an eco-friendly fashion designer, sewing instructor and model from Houston Texas, made history as the first Fil-Am to earn the coveted crown; and before that, she was the first Fil-Am to win the Miss USA and the Miss Texas crowns.
The final question and answer portion asked the top 3 candidates: "If you win Miss Universe, how would you work to demonstrate this as an empowering and progressive organization?"
Gabriel answered that she would use the title to be a "transformational leader," crediting her experience in fashion as a "force for good" and teaching sewing to human trafficking and domestic violence survivors.
"It's important to invest in others, invest in our community, and use our unique talent to make a difference. We have something special and we can plant those seeds to other people in our life. We transform them and we use that as a vehicle for change," she added.
Gabriel's triumph becomes the ninth Miss Universe win for the U.S.
Amanda Dudamel of Venezuela was first runner-up, while Andreína Martínez from the Dominican Republic was 2nd runner-up. Puerto Rico and Curacao also made it to the top 5.
During the Miss Universe national costume segment, Gabriel donned a NASA-inspired outfit with thigh-high silver metallic boots, silver star wings and a moon headpiece. The get-up — which weighed about 30 pounds — was designed by Filipino designer Patrick Isorena, who previously created an outfit Gabriel wore in the Miss USA 2022 pageant.
Since winning the Miss USA pageant last year, Gabriel has opened up about her family and roots, sharing stories about her father who migrated from the Philippines.
"My dad moved to America from the Philippines on a college scholarship with about $20 in his pocket. He wanted to pave a new life for himself. He met my mom in Texas, who is a country woman from Beaumont. I'm a very proud Filipina Texan," Gabriel told ABC News in an October 2022 interview.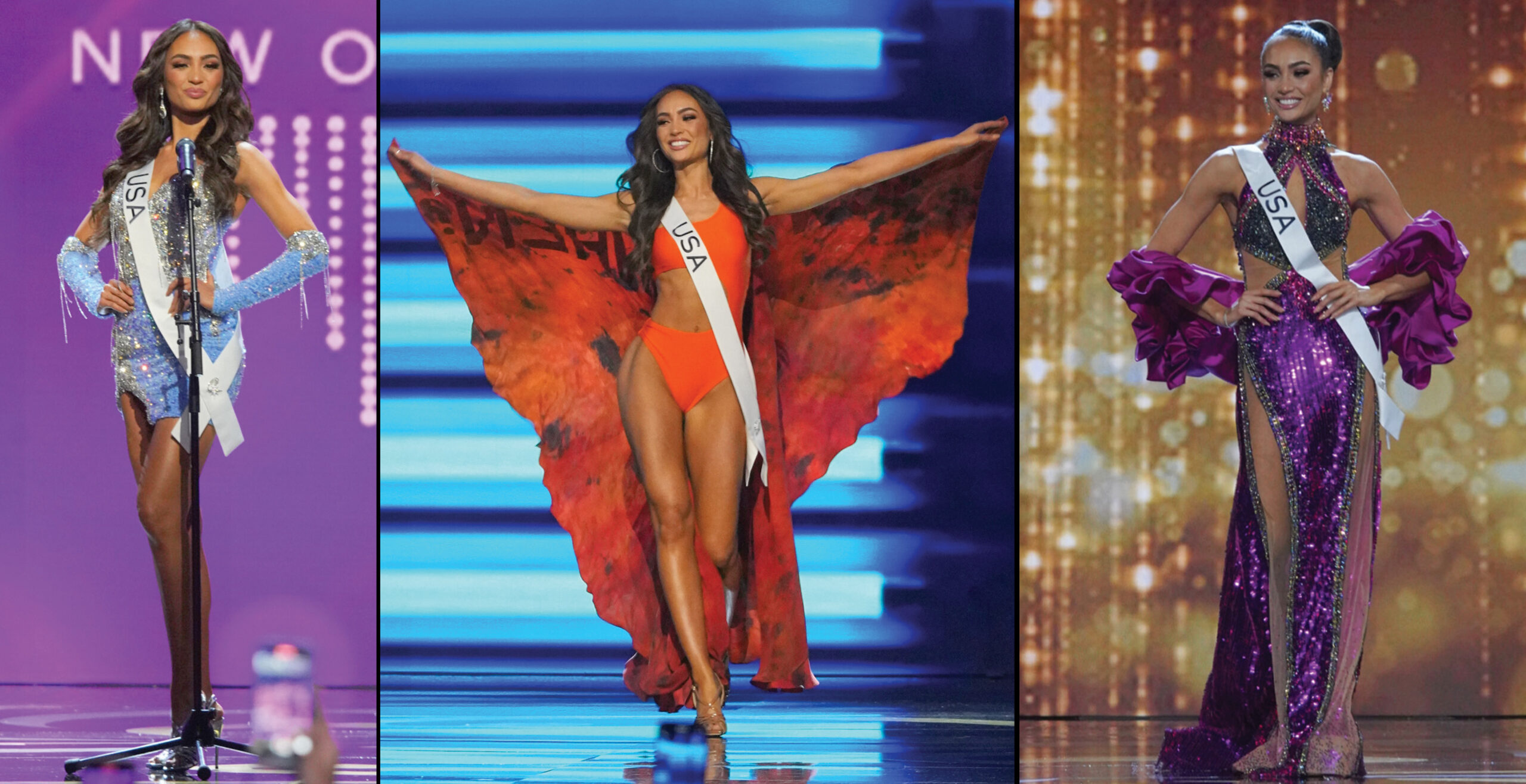 In addition to her pageant work, Gabriel is currently CEO of her own sustainable clothing line, R'Bonney Nola. She received a bachelor's degree in fashion design from the University of North Texas.
Gabriel was born on March 20, 1994 in San Antonio, Texas, to Filipino Ramon Bonifacio 'R'Bon' Gabriel and American Dana Walker. Ramon immigrated to the United States from Manila, aged 19, to study.
Meanwhile, Filipina-Italian model Celeste Cortesi represented the Philippines, but ended her Miss Universe journey after not advancing to the top 16 in the pageant.
Cortesi failing to make the semifinals of the pageant meant the end of the Philippines' consecutive runs to at least the semifinals in the annual beauty tilt at 12, which started with Venus Raj's 4th runner-up placement in 2010 and ended with Beatrice Luigi Gomez making the Top 5 last year.