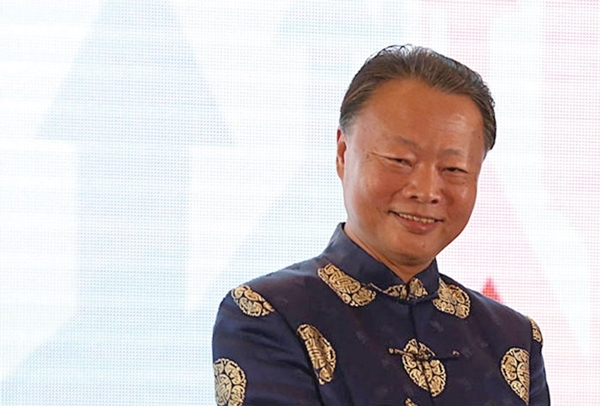 CHINESE Ambassador to the Philippines Zhao Jianhua assured that Beijing will not launch any attacks in the South China Sea (West Philippine Sea).
"We are worried about possible attacks from the other side. We don't worry about China attacking anybody because it is not our policy," he said on the sidelines of the Presidential Anti-Corruption Commission's first anniversary celebration in Malacañang on Wednesday, March 6.
The ambassador did not elaborate when he was asked to identify the other side he was referring to. "Use your imagination," he responded.
Last week, U.S. Secretary of State Michael Pompeo said Washington would defend and protect the Philippines in the event of any attack.
"Any armed attacks on any Philippine forces, aircraft, or public vessels in the South China Sea will trigger mutual defense obligations under Article 4 of our Mutual Defense Treaty," he said during a joint press conference with Foreign Secretary Teodoro "Teddyboy" Locsin Jr. on Friday, March 8.
Zhao, for his part, said China's concerns are more about safeguarding peace, stability, and freedom of navigation in the South China Sea.
"Maybe you would expect the Chinese side to be very concerned about these remarks. We are concerned more, it's about the peace and stability in the South China Sea," he said.
Zhao warned that, should the peace and stability turn into "chaos or conflict," every country would suffer.
"I think it is in the common interest of all countries, including China, the United States, and ASEAN (Association of Southeast Asian Nations) countries, that we keep the peace and stability there and we keep the freedom of navigation in the whole South China Sea open," he added.
According to him, China was working on the Code of Conduct for the disputed waterway to help maintain peace and stability in the area.
"We are hoping that we can make further progress in our joint efforts to maintain peace and stability in the South China Sea," he said.
Zhao also mentioned that the Chinese officials were verifying reports that Filipino fishermen were being driven away from sandbars near the Pag-asa island by the Chinese fishing vessels.
"We are checking and we are in close coordination with the DFA (Department of Foreign Affairs) and we will be checking whether it is true or not but rest assured China is committed to peacefully settle the disputes we have. We are working very well in managing very well our differences," he said.
"I took note of the media report, but whether it is authentic or not it is something subject to clarification," he added.