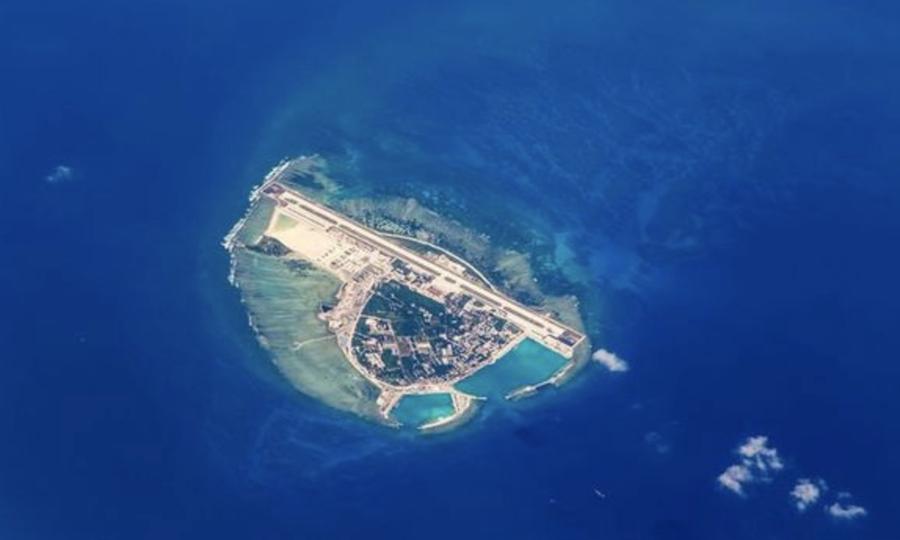 THE United States maintained that it "stands" with the Philippines amid the presence of Chinese ships at Julian Felipe Reef (Whitsun Reef) in the West Philippine Sea.
"The United States stands with our ally, the Philippines, in the face of the PRC's maritime militia amassing at WhitsunReef," said U.S. Secretary of State Antony Blinken in a tweet on Monday, March 29.
"We will always stand by our allies and stand up for the rules-based international order," he added.
Malacañang, in response, expressed gratitude for the U.S.' stance.
"Nagpapasalamat po ang Pilipinas sa ating matalik na kaibigan na Estados Unidos (The Philippines thanks the United States, its best friend)," Presidential Spokesperson Harry Roque said Tuesday, March 30.
Around 220 vessels believed to be manned by Chinese maritime militia personnel were sighted at the Julian Felipe Reef on March 7, according to a Philippine Coast Guard (PCG) report.
On March 22, the Armed Forces of the Philippines confirmed that around 183 Chinese vessels were spotted by a Philippine Air Force aircraft in the area.
The Philippines demanded the immediate withdrawal of the Chinese vessels, stressing that it was a blatant infringement of the country's sovereignty, sovereign rights, and jurisdiction.
"The Philippines demands that China promptly withdraw its fishing vessels and maritime assets in the vicinity and adjacent waters of relevant features in the Kalayaan Group of Islands in the West Philippine Sea, and to direct its fishing vessels to desist from environmentally destructive activities," the Philippine Department of Foreign Affairs said in a statement.
"We reiterate that the continued deployment, lingering presence and activities of Chinese vessels in Philippine maritime zones blatantly infringe upon Philippine sovereignty, sovereign rights, and jurisdiction," the agency added.
The country has also filed a diplomatic protest against China.
In response, the Chinese Embassy denied that the vessels spotted at Julian Felipe Reef were operated by China's maritime militia. It said they were fishing vessels "seeking shelter" near the reef due to rough sea conditions.
For his part, Philippine Defense Secretary Delfin Lorenzana assured the public that the government is addressing the situation in the West Philippine Sea.
"I assure our people that we are addressing the situation. We stand by our position calling for the immediate withdrawal of Chinese vessels in the Julian Felipe Reef, which was communicated to the Chinese Ambassador," he said Saturday, March 27.
"We are ready to defend our national sovereignty and protect the marine resources of the Philippines," he added.
Lorenzana also said that there will be an increase to the presence of Philippine Navy and Philippine Coast Guard ships in the area.
"There will be an increased presence of the Philippine Navy  and Philippine Coast Guard ships to conduct sovereignty patrols and protect our fishermen in the West Philippine Sea," he said.