In a season five episode of NBC sitcom "Superstore," Cloud 9 employees Mateo (Nico Santos) and Marcus (Jon Barinholtz) get into a heated argument in Tagalog, surprising many Filipino viewers to hear the language on American television.
Mateo: "Tarantado ka talaga!"
Marcus: "Narinig ko 'yon, gago!"
Mateo: "Kapal ng mukha mo, alam kong ikaw kumuha ng gamit ko, tumigil ka na!"
This episode marked the second time Mateo had a scene speaking in his native tongue. Marcus' character moved in with Mateo's family and has started to pick up on the culture, which led Santos to suggest to producers that the two characters should have a scene fighting in Tagalog.
Mateo and Marcus arguing in Tagalog is everything we never knew we needed.

Stream last night's #Superstore now: https://t.co/rvdakMwMTU pic.twitter.com/8DHoqiRqyh

— Superstore (@NBCSuperstore) January 24, 2020
"I never know if they're actually listening to suggestions, but when we went to the table read, there was that scene," Santos told the Asian Journal in a recent interview. "The [writers] worked with me on how to execute it. A lot of people who saw that scene made comparisons to a teleserye (soap opera)."
Since 2015, the 41-year-old actor has portrayed Mateo Liwanag, a gay, undocumented Filipino sales associate at the fictional big-box store Cloud 9 in St. Louis, Missouri.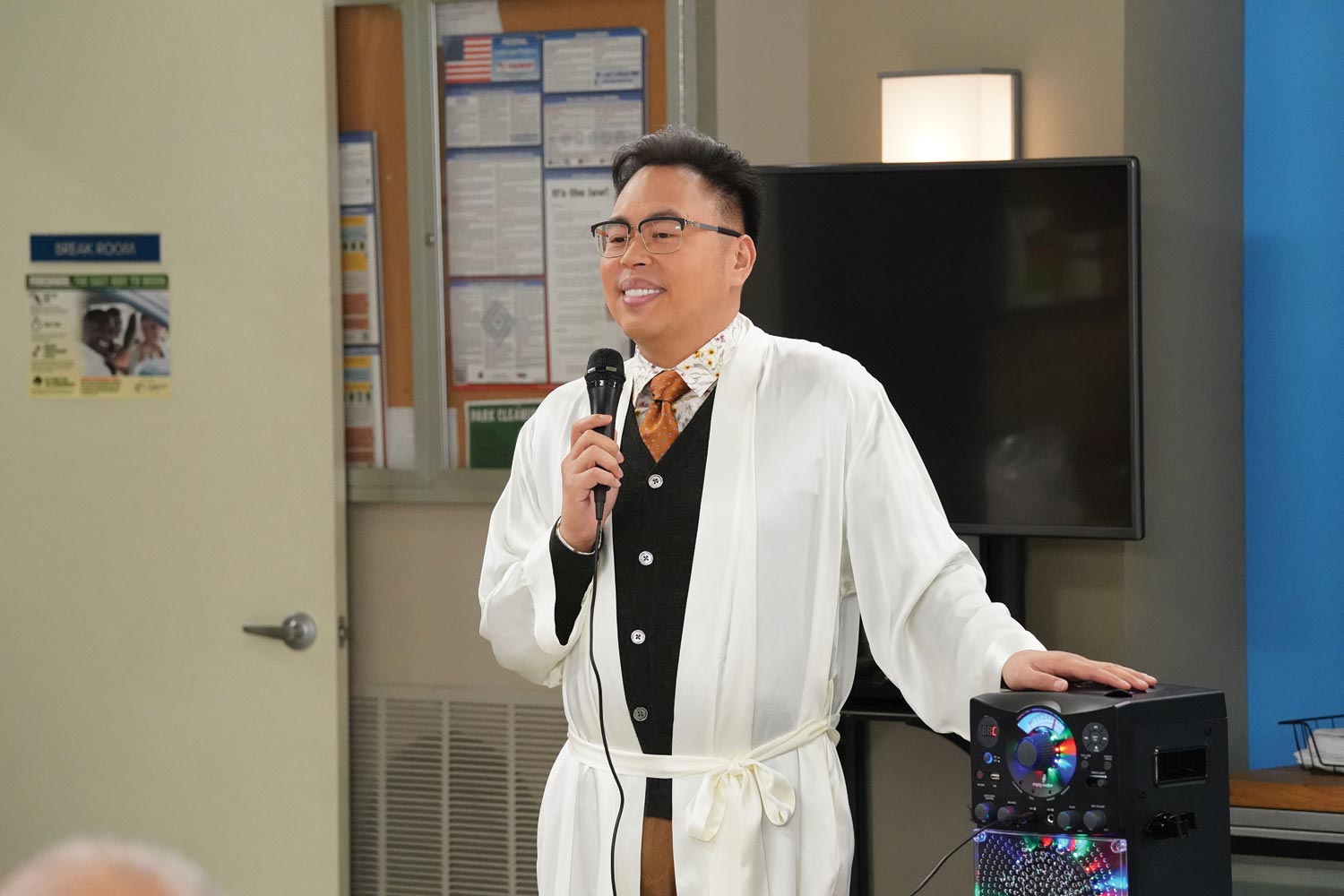 Santos was born in Manila and lived in Parañaque until the age of 16 when he and his brother went to live with their father in Gresham, Oregon, a small city outside of Portland.
Back in the Philippines, Santos said he was a "huge dork" who loved comic books and Dungeons & Dragons. Migrating abroad was an opportunity to "re-invent" himself, which he did by joining his school's drama club.
"I was like one of two other Filipinos in my high school. A lot of the people there didn't know what to make of me. They would say, 'Your last name is Mexican, but I don't understand why you look Chinese'…They just didn't know what a Filipino was. I got involved with theatre and choir and that gave me a community to be a part of," he recalled.
As most Filipino children can attest to, having the conversation to pursue the arts is not an easy feat; though his parents threw their support once he was adamant that he wouldn't be pursuing a traditional career. Santos went on to study acting at a state university, where a teacher told him he would never strike it big in the industry.
In his early adult years, he moved to San Francisco and worked at luxury retail stores. He attended open mic nights and immediately "got hooked."
"I would say that it wasn't until I started stand-up comedy that it was the fire underneath me and made me really pursue a career in entertainment," Santos said.
What drew him to comedy was that there aren't ridiculous standards of physical appearance. It matters how funny you are and how the audience reacts.
"I could draw from my own experience and make it relatable. I could be myself on stage and talk about myself and my experience as an immigrant, Filipino and a queer person," he said.
His first shot at television came in 2012 when he made regular appearances on late-night talk show "Chelsea Lately." He ventured into comedy acting, with guest roles on "2 Broke Girls" and "Mulaney," and a small part in the movie "Paul Blart: Mall Cop 2."
Some three years later, Santos' agents emailed him about a new NBC project created by Justin Spitzer and the potential role of Mateo, which was originally written as a straight Latino male, not a queer Filipino.
What drew him to the show was Mateo's hyper-competitiveness and drive to get ahead.
"As an immigrant, we know that feeling all too well of wanting to be an overachiever and make something of yourself in this country, so that really spoke to me," Santos said, adding that Mateo also sounded like "a lot of the bitchy queens" he used to work with during his retail days.
He continued, "I knew this person. I could play this person, not as a straight Latino like it was written, but I could tailor it to somebody that I recognize as myself. I tweaked it and they liked my interpretation. 'Superstore' is my first big break."
From the beginning, Mateo has delivered quick, sarcastic one-liners, and is a determined employee who cares about succeeding in his job. By the second season, it is revealed that Mateo's character is undocumented, and during the season four finale, he is arrested and detained by ICE.
Playing an undocumented Filipino on network TV has been personal for Santos, drawing from the stories of family members and friends who came to the United States without papers.
"A lot of Filipinos who are living in America know, either people from their own family or somebody through however degrees of separation, who's undocumented," Santos said. "It is something that's a very relatable experience for not only Filipinos, but for anybody in America. People in America underestimate the amount of undocumented immigrants that are present in the country [who] run and make this country work."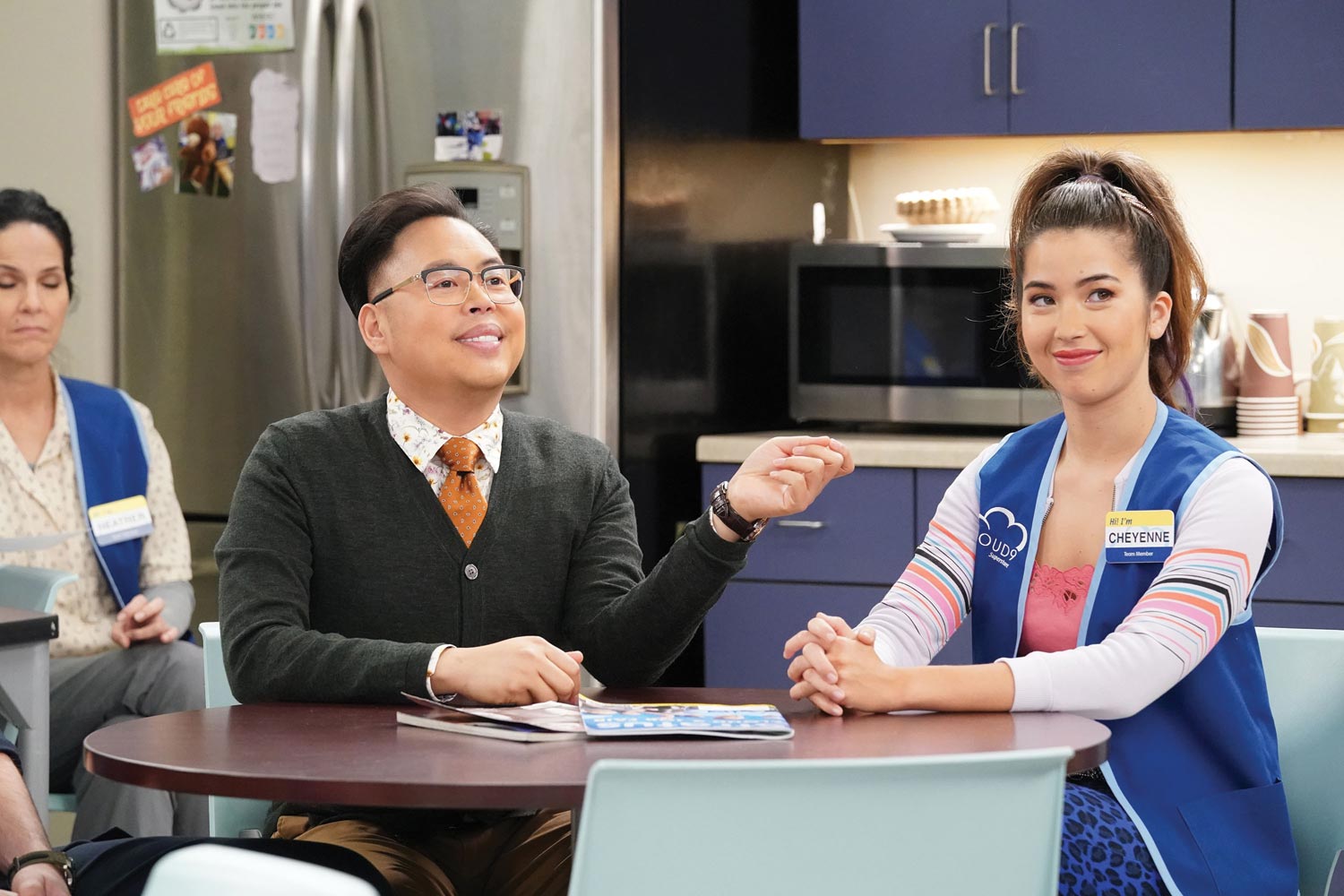 Though it's a comedy, "Superstore" tackles the serious issues of the moment, whether it's Mateo's immigration status, the rights of workers at the big-box store, equal pay or the environmental impact of shopping.
"Real comedy has to stem from truth. Our cast is one of the most diverse casts on television and if you look at our cast, that's what America looks like…," Santos said. "We should be addressing issues and topics that affect those people who are everyday Americans. It's been a joy and privilege to be able to do a show as silly as 'Superstore' gets sometimes but still be able to maintain truth and speak power to those topics."
"Superstore" — which also stars America Ferrera, Ben Feldman and Lauren Ash — wraps up its fifth season this month.
"In this industry, you never know how long things last. The fact that we are going into season six is a miracle because shows don't last as long anymore. I'm fortunate to be able to work with these people for that long," Santos said.
The sitcom has been renewed for a sixth season, though production has been put on hold for now. In the meantime, Santos recommended that this is the time for people to watch the show if they haven't already.
Santos said he hasn't seen any materials for future episodes yet, but hopes that more Filipino characters can be introduced.
"I'm hoping in the future that we'll be able to draw from a larger pool of Filipino actors because we do want to cast authentically," Santos said. "If the show had existed 10 years ago in Hollywood, they would have just gotten any Asian person and made them Filipino. We want Filipino actors playing Filipino parts."
The role garnered him a Critics' Choice Award nomination for Best Supporting Actor in a Comedy Series two years in a row. It also comes at a time when more Filipino/a faces are on network TV and are part of a show's main cast.
In addition to Santos on-screen, Manny Jacinto has been on NBC's "The Good Place," but the series ended in January, while Conrad Ricamora is wrapping up his role as Oliver Hampton in the sixth and final season of ABC's "How to Get Away With Murder."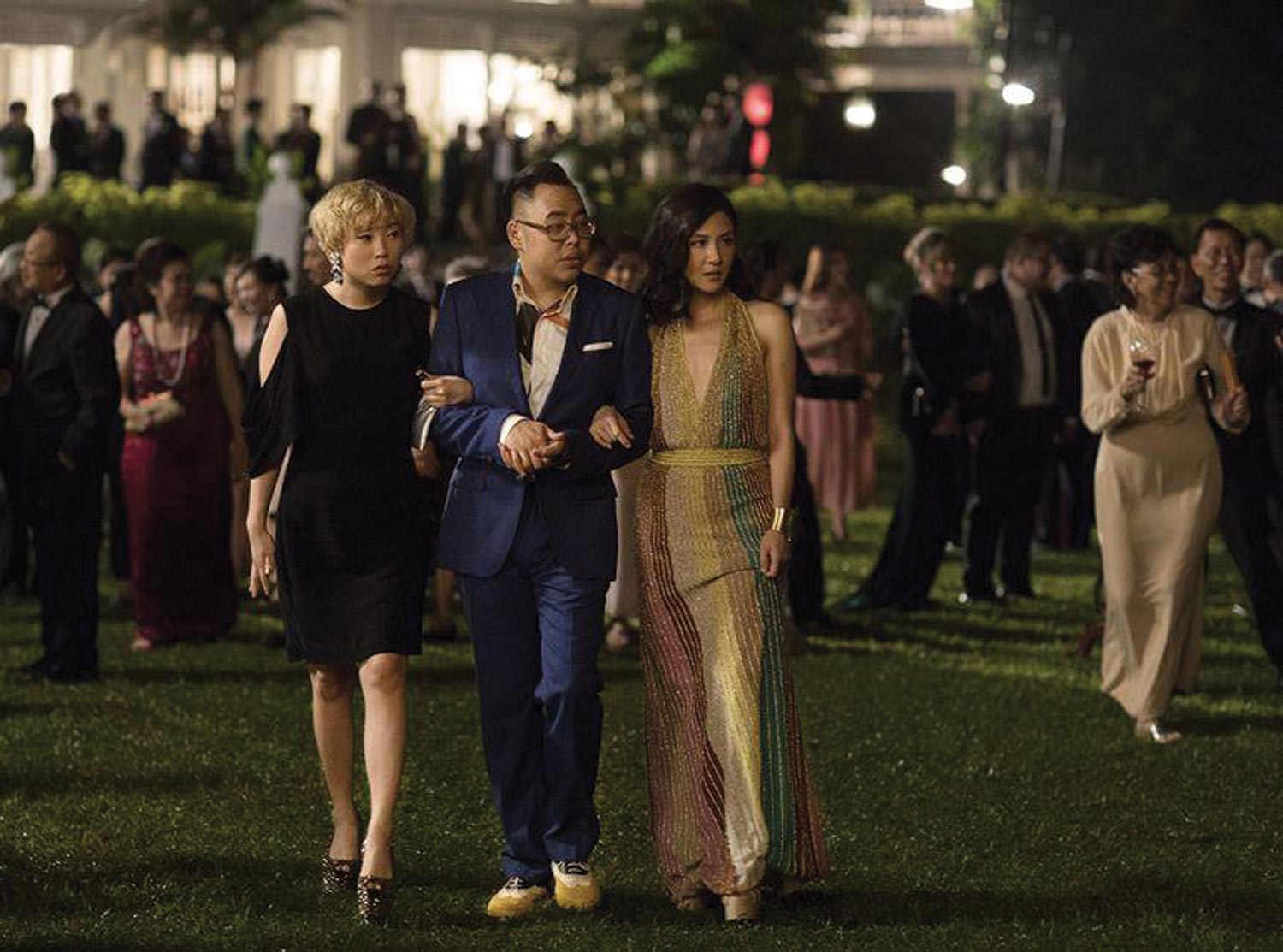 Apart from his television career, Santos is eyeing more roles to flex his acting chops, especially in movies. His high-profile shot at the big screen was Oliver T'sien in the 2018 blockbuster hit, "Crazy Rich Asians."
It was a lot of pressure to bring Oliver — the "rainbow sheep of the family" — to life as he is a beloved character in Kevin Kwan's book trilogy, as well as work alongside big names like Michelle Yeoh, he said.
"I worked on the voice for a really long time because…when I start developing characters, the voice is the first thing I develop," Santos said.
"Making that movie was so much fun, getting to go back to Asia because I hadn't been back to the Philippines in like 21 years. I hope that we get to do the sequels soon and would love to get back together with the rest of the cast."
Whatever future projects come Santos' way, he is not afraid of being typecast as a queer Asian man and getting those parts.
"It's so hard to work in this industry period and it's so hard to reach this level of work. For me, I don't feel like I'm being pigeonholed at all. I'm actually only interested in playing parts that look like me, that speak like me, and that speak to my experience. I don't feel like I'm being stifled as an actor by not exploring 'other types of characters,'" Santos said.
Beyond the diversity and accuracy of Asian Americans on screen, Santos is also championing the nuances of the LGBT experience, especially for those who are people of color.
"If I just have a career playing those types of characters, I will be more than happy because it's like there's so few and far between so you have to relish them when you do," Santos said.
Aside from the current pandemic postponing Santos' work, it has affected him on a personal level as his stepfather Sonny — a "kind, caring man" who greeted others with smile and laughter — died of COVID-19 at the end of March. His mother also tested positive, but has since recovered.
Because of social distancing measures, the family hasn't been able to hold a celebration of life for Sonny.
"It still doesn't feel real…It comes in waves. I don't have a lot of experience with grief. There are days when I wake up and forget what happened. It's hard but right now, you take it day by day…or even it's like hour by hour," Santos explained.
What's been comforting him is the art of comedy and humor.
"That's how I deal with tragedy. That's how I deal and cope, through laughter. If I didn't have a chance to escape into some humor, I definitely would have spiraled into a much darker place," he said.
Correction: A previous version of this article mistakenly said Santos grew up in Dasmariñas Village in Manila. He grew up in Parañaque and went to school in Dasmariñas Village.