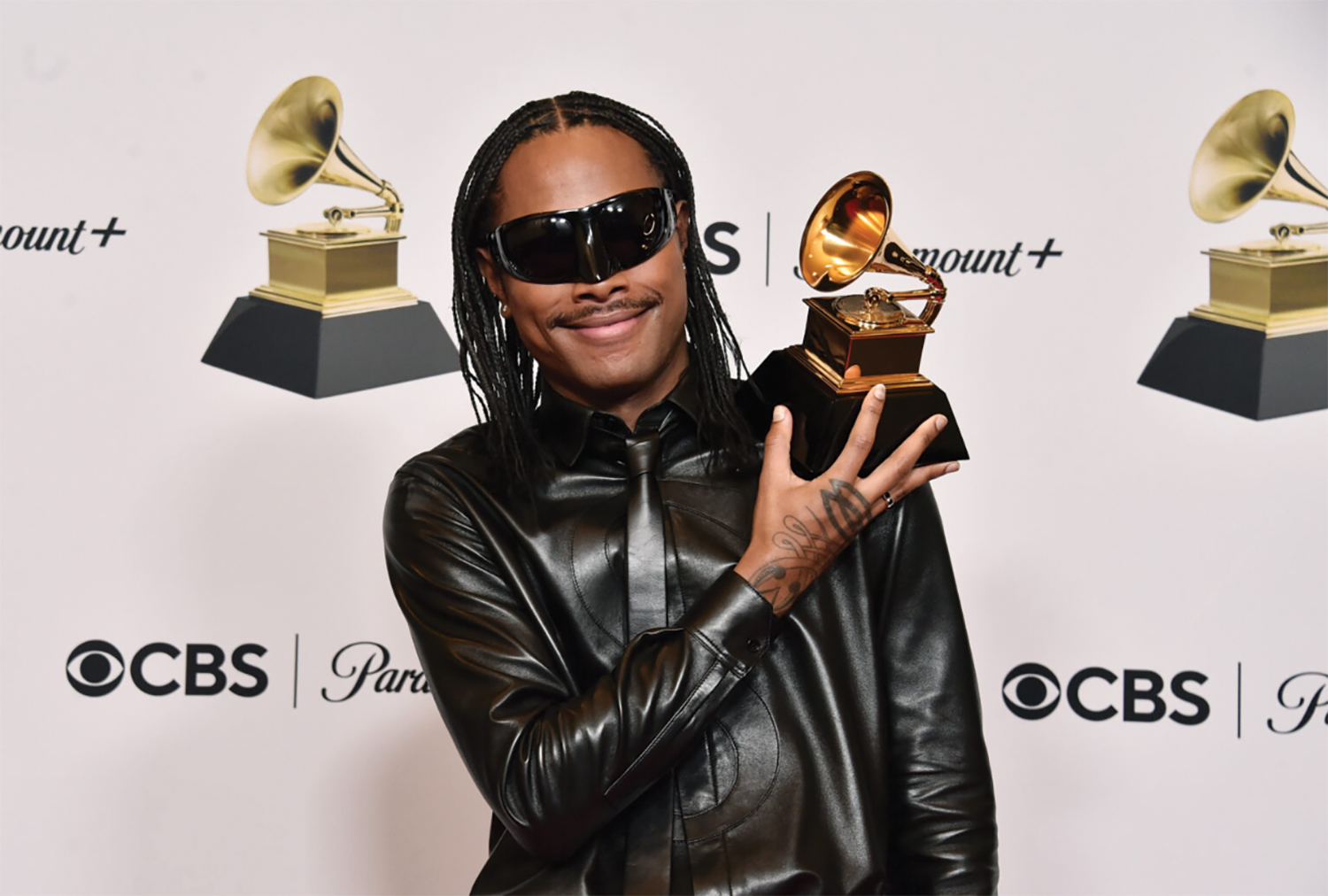 The multitalented "Bad Habit" musician's win adds to the expanding list of Fil-Ams finding success in the popular music circuit
On Sunday, Feb. 5, the rising alternative R&B artist Steve Lacy won the Grammy Award for Best Progressive R&B Album for his highly popular album, "Gemini Rights" — his first-ever Grammy Award.
"It's dope, to have it be mine. I didn't have to change. I just have to be myself and get better at being myself and continuing to work hard," Lacy told reporters shortly after winning the award at the 65th Annual Grammy Awards, held at the Crypto.com Arena in Los Angeles.
During the ceremony, Lacy — who was nominated for for Grammys in total — also performed performed his universally acclaimed single and chart-topping, viral hit "Bad Habit," which was also nominated for Record of the Year, Song of the Year, and Best Pop Solo Performance of the year.
Lacy, 24, is half Black and half Filipino American and has been an assiduous singer-songwriter-producer since the early 2010s. But he skyrocketed to international popularity in 2022 with the release of "Bad Habit" and "Gemini Rights," his second studio album that peaked within the Top 10 of the Billboard 200.
Born Steve Thomas Lacy-Moya, Lacy is the son of a Black American mother and a Filipino American father and was born and raised in Compton, California. Lacy was raised primarily by his mother, and when he was 10 years old, his father passed away.
Following the ceremony, Lacy posted a photo of him and his mother on Instagram with a humble thanks to the fans and The Recording Academy.
"My mommy and i had the best time at the grammys. Thank u y'all [sic] for ur love and support. It means the world to me. i wake up and get paid to be myself. what a dream? still waking up from that one," Lacy wrote.
Lacy's interest in music began at an early age and in 2011, he formed an alternative R&B band called The Internet along with friends Syd Bennet and Matt Martians — who were members of Odd Future — and Patrick Paige II and Christopher Smith; Lacy served as the lead guitarist of the band.
In 2013, The Internet's third album, "Ego Death," would earn Lacy's first Grammy nomination at the 58th Annual Grammy Awards. Lacy was also nominated for Grammys for Best Urban Contemporary Album in both 2016 and 2020.