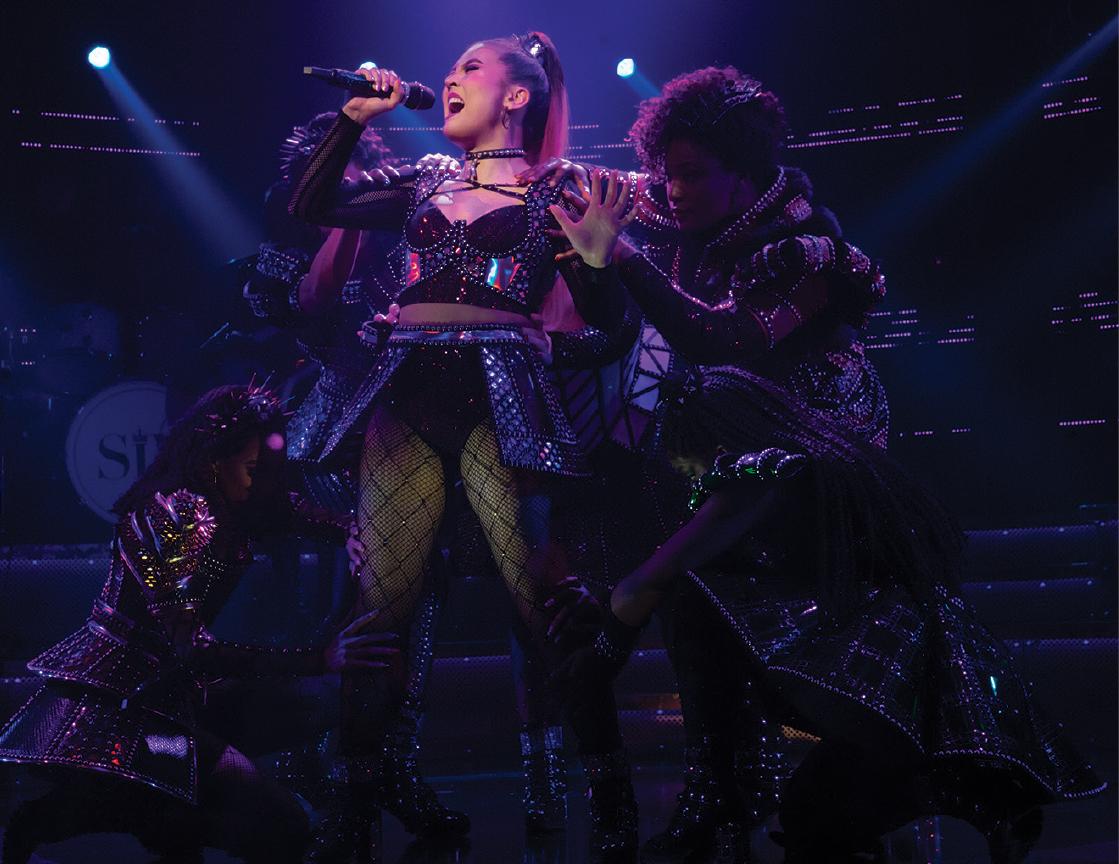 LANA Zoe Jensen is having the time of her life. The Filipino-American performer officially made her Broadway debut in late 2022 as a principal cast of Six, a British musical that tells the story of the six wives of King Henry VIII, but with a contemporary twist. Jensen plays the role of Katherine Howard, the fifth wife.
"Not to be corny, but it's liter[1]ally a dream. Not to say that there aren't hard things or things that aren't perfect, but to get to wake up here," she said. "And then walking to work is incredible. I walk through Times Square and I'm like, 'What am I doing here?' It's crazy."
Two months in and the 25-year[1]old thespian looks back at her journey so far.
Jensen was born in San Diego, California to an American dad and a Filipina mom and lived there for a few years. Their family also lived in China for a few years due to her dad's work before finally settling in Rockford, Illinois where she grew up.
She went to school at Southern Illinois University Carbondale majoring in musical theater and a minor in journalism. After graduating, she worked briefly in Cincinnati at the Children's Theater where she met mentors who would introduce her to people who would help manage her career.
She moved to New York when she was around 20 years and booked her first New York gig, an off-Broadway show called We Are The Tigers. Zoe then joined the cast of Dear Evan Hansen and became a standby for the roles of Zoey and Alana. On her first week of work there, she found out that she booked Hamilton.
From September 2019 to October 2022, with the pandemic in between, she essayed the role of Eliza Hamilton in the musical's North American tour.
During the summer of 2022, she got an email to come into a final callback session for Six, and a few weeks later, she found out that I got in. Last October, she officially made her Broadway debut as a principal cast member of Six.
"It's incredible, it's so much fun because it's such a fun show," Jensen told the Asian Journal as she described the past few months of her stint with the show.
Six has developed a cult following, something that Zoe has seen personally. She told us the fans call themselves "queendom" and are among the most loyal in the theater world.
"Walking into the theater and hearing people outside already waiting for the show and singing along, it's an incredible feeling. And then I get to be a part of a show that has confetti at the end and I get to see everyone's smiling. I know that we're making people happy," she said.
"Let me say first off that when I was a kid, my favorite thing to do – I was an only child. – my favorite thing to do would be in front of the mirror in my room, lip sync songs with a hairbrush as a microphone," she recalled, mimicking those moments. "I love karaoke, I mean I'm Filipino. So we love karaoke. I used to always do karaoke so to get to do that, for my first Broadway show, it's like incredible."
Hamilton and Six are both groundbreaking musicals based on historical figures and yet so different from each other in many ways and Jensen is thankful for being given the opportunity to shine on both.
"Six is pretty short, it's a complete 180 from Hamilton," she explained. "Obviously there is a responsibility on you as a principal in something like Hamilton but with Six it feels like it is the six of us, you need to be on you're A-game because if you're not like they can tell."
"Some people might think that Six is harder vocally and it might be, but for me, I think that Six is a little easier because I'm in my happy place, that pop-rock kind of thing where you can kind of add some expression. Hamilton is so beautiful. I felt like Eliza had to be a little refined a little bit of that classicalness to it, which I think is a little harder."
Both musicals have also cast Filipinos in principal roles: Rachel Ann Go and Christine Allado as Schuyler sisters in Hamilton and Andrea Macasaet as the original Anne Boleyn on Six.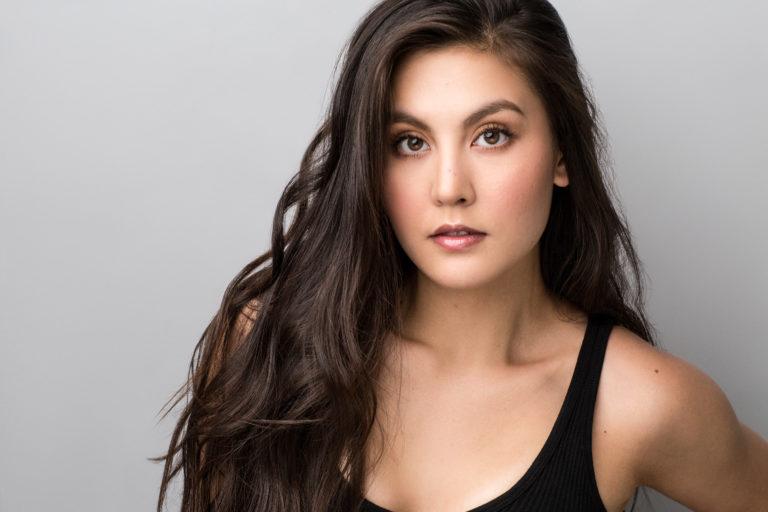 Jensen remembers bonding well with Hamilton's Angelica tour cast including fellow Filipino Ameri[1]cans Alaina Vi Maderal and Jon Viktor Corpuz. She fondly recalled the day she left the company since they celebrated in a Filipino restaurant in Columbus, Ohio.
"That was one of the best parts about being in Hamilton. Growing up I definitely had some Filipino people in my life, but I was sur[1]rounded by predominantly white people," Jensen shared. "There were so many of us. We called ourselves the HamilAsians. I've always wanted so desperately to get to connect with other Filipino people."
"Obviously, I have my mom, but I feel like when she came here, she felt like she needed to assimilate. So I've always just been searching for people to connect with cultural[1]ly on those things," she said
Zoe's mother – Lani Lumanog Jensen is a registered nurse. She was born in Bataan. Her eldest brother was in the navy and he was able to sponsor the entire family to come to the U.S.
Her mother taught her how to cook Filipino classics, which comes in handy when sudden cravings arise.
"To this day, like every week I'll either cook adobo or sinigang or pancit. I always like to have some[1]thing Filipino at home, a little bit of comfort," she quipped.
Zoe Jensen didn't expect the chance to be on Six to come at this point in her life. After all, she has done more than 650 shows in Hamilton and she was looking forward to more.
"It always surprises you when it comes. I really thought that I was going to be with Hamilton for a while but yeah, Six honestly exceeded my expectations in a lot of ways and the main reason is just getting to do it with my group of six and our alternates," she said.