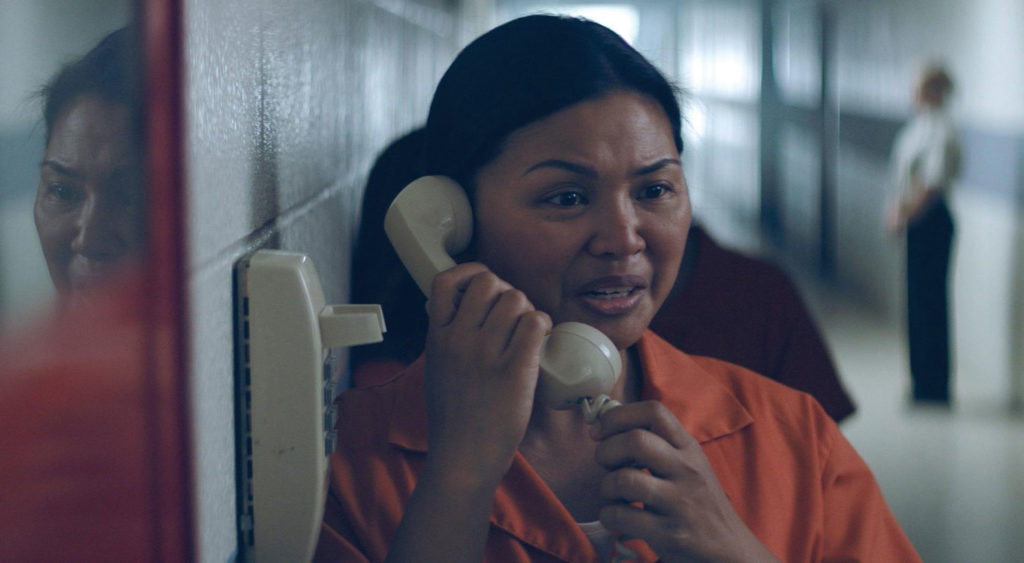 Punzalan returns to the screen in critically acclaimed film "Yellow Rose"
THERE'S a scene in the 2019 coming-of-age indie film "Yellow Rose" where the titular character Rose (played by two-time Tony Award-nominee Eva Noblezada), a 17-year-old undocumented Filipina and aspiring country musician living in East Texas, looks in her bedroom mirror, dejected amid a creative rut. 
Her mother, Priscilla, played by Princess Punzalan, enters the bedroom and comforts young Rose and together they sing the Pilita Corrales song, "Dahil Sa Iyo."
"Yellow Rose," written and directed by Filipina American filmmaker Diane Paragas, follows the trials and tribulations faced by Rose as Priscilla is detained by ICE and speaks to the very familiar plight of undocumented families in America. 
The film has become a darling success within the festival circuit, garnering the Grand Jury Award at three film festivals: the Los Angeles Asian Pacific Film Festival, the Bentonville Film Festival and the CAAMFest37. Noblezada in her feature film debut also won the Special Jury Prize for Best Breakthrough Performance at the Los Angeles Asian Pacific Film Festival.
Punzalan's performance as the hard-working undocumented mother doing her best to foster a gainful future for her young daughter mirrors experiences felt by families all over the country and the strength of the human condition in the face of misfortune. 
"It was so timely," Punzalan told the Asian Journal in a recent interview. "I wanted to do something that's relevant and I believed in Diane because I saw how she conducted the auditions and just how she operates, and all the more I became interested in the role."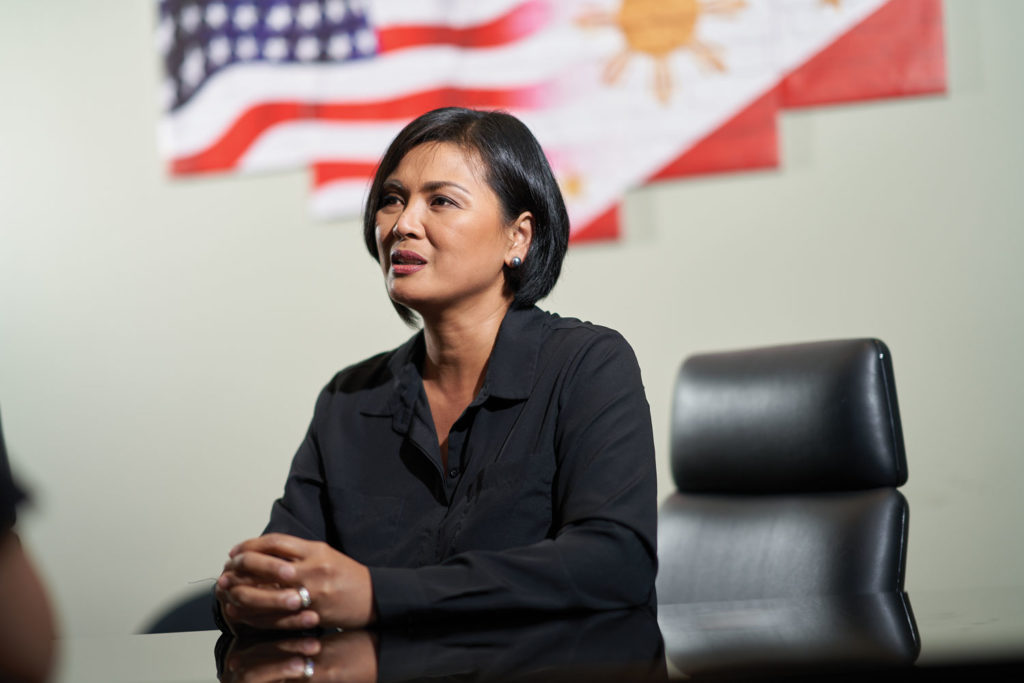 The tragedy of the film is the separation between mother and daughter and the honesty and authenticity behind Noblezada's and Punzalan's performances. In a scene where Priscilla is being taken away by ICE and Rose cries running towards her mother, the emotion exuding from the screen hits squarely in the heart of the viewer.
"I really studied the script and tried to imagine and put myself in Priscilla's shoes. I have a daughter so I tried to make it as real as possible for me and I just performed as I felt that, as a mother," Punzalan said, praising Noblezada for her transparency and amiability. 
Punzalan's role in "Yellow Rose" provides a vibrant introduction of the actress to a whole new audience, but to Filipinos, she is a well-loved gem who has been a staple of television and film for decades.
Despite being born to legendary Philippine broadcast personalities Orly Punzalan and Helen Vela, Punzalan shares that her parents never forced her or her siblings to pursue a future in show business.
"[My mother] wasn't encouraging us to get into the entertainment industry. But when I was 10 years old, her colleague, who was a radio broadcaster and had a TV show, asked her if they could use me as a replacement for the child actor who got sick," Punzalan said. "So, my mom asked if I would like to [take the role], 10-year-old me was just like, 'Yeah! Why not?"
The young Punzalan's performance stunned producers and audiences, which led to more and more acting gigs. But as a child actor, Punzalan had "boundaries" set by Vela and was only allowed to act during summer and Christmas vacations to avoid distractions from studies.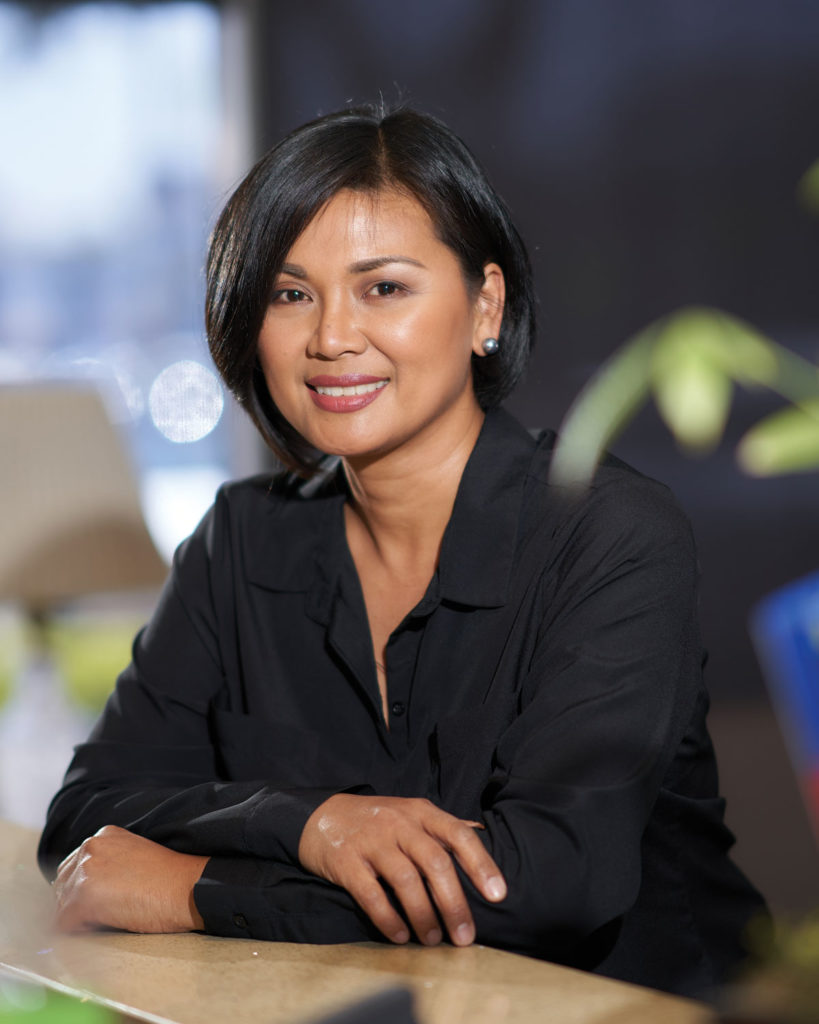 From then on, Punzalan made waves as a fixture on Philippine TV, becoming a co-host on the Sunday variety show "GMA Supershow".
But it wasn't until the television drama anthology entitled "Princess" in 1987 that the young actress started to seriously hone in on her acting, playing different characters every week.
"It was like free schooling for me, I learned a lot during that time, so it was fun because I wasn't stuck with just one character. It was like I had a new challenge every week, and it was so much fun," Punzalan shared. 
Punzalan would then spend the back half of the 1980s to the mid-aughts starring in popular series, like the sitcom "Family 3+1" in which she starred with her mother and "Mula sa Puso" on ABS-CBN, the latter for which she won the PMPC Star Award for Best Drama Actress in 1998.
After decades of success in Philippine media, Punzalan met husband Jason Field, an American, and in 2005 moved to the U.S. 
"When I got married and we moved to Michigan, I thought that I can't pursue my acting career here, at least not right now, because if I was gonna pursue acting, I'd have to fly back and forth either to New York or LA and I thought that wouldn't serve as a good foundation for the marriage," she said.
So when it came to finding work stateside, she thought back to her childhood career aspirations of becoming a doctor. But because of the laborious schooling required to become a doctor, Field suggested that she take up nursing instead. 
"It was challenging at first because I hadn't been to school in a long time, and I was the oldest one in all my classes," said Punzalan, who has been a registered nurse for five years. "But I had an advantage: when you go back to school and you're older, you already know who you are, what you want and I took things way more seriously."
Simultaneous to achieving her goals in nursing, Punzalan continued to go back to the Philippines ever so often to take on certain acting roles. But moving to the U.S. was a turning point for the actress who saw the nuanced ways in which American actors handle emotion versus the theatrical, almost histrionic way Philippine actors tend to portray characters.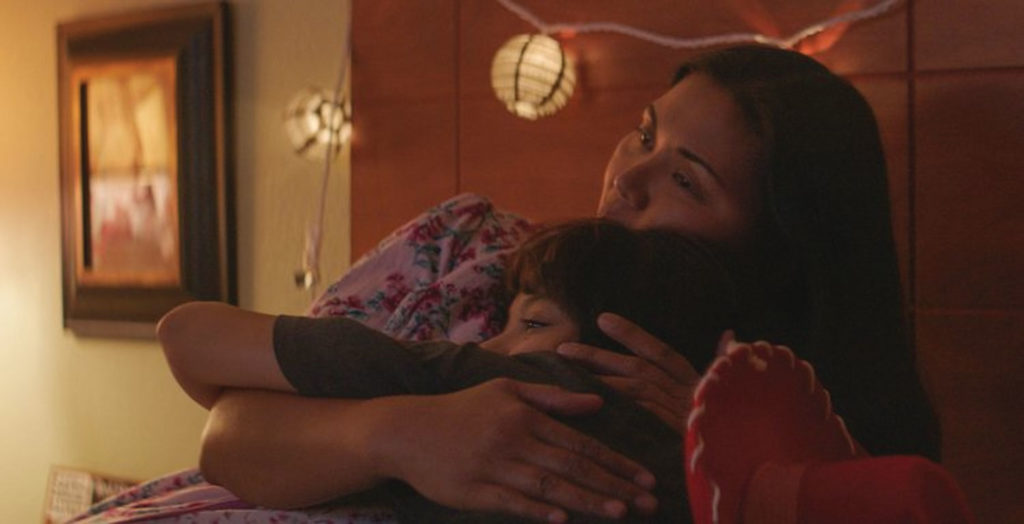 "The more I watched [American programs], I started to realize, 'Oh, my god, my acting is way over the top and the way [American actors] convey emotions here is just way more subtle and more subdued,'" Punzalan said. "So I had to adjust, and even if I wasn't acting, I would watch someone and think about how I would do that scene. And then I would observe Philippine acting and then think about how they would do that in America."
And Punzalan put those observations to good use, as seen in her performance in "Yellow Rose," which showcased Punzalan like we haven't seen her before. Her lifelike portrayal as a hard-working undocumented mother emanated so naturally and so effectively; there isn't an ounce of excess in her performance, and she has the talent of saying so much without saying much at all. 
Now based in the Los Angeles area, she is transitioning into being a hospice nurse which offers a more flexible schedule to allow to act and be an attentive mother to her 5-year-old daughter Ellie. 
Next month on Thursday, August 15, Punzalan will participate in a Q&A with Paragas and producer Rey Cuerdo at a screening for "Yellow Rose" in Carson, California hosted by the Apl.de.ap Foundation International.
With the continued success of "Yellow Rose," Punzalan hopes to bring more acting experience to the second act of her career. She continues to lend her talents to Philippine projects, but Punzalan hopes to land a television series in the U.S.
"With a television series, you can get really deep into the character on your own time. It's also really nice to work with the same people all the time for a long time because you get to know people better, kind of like a family," Punzalan shared. "I did so many television series in the Philippines and I really enjoyed it so I'm hoping in America I'll be able to do that also."