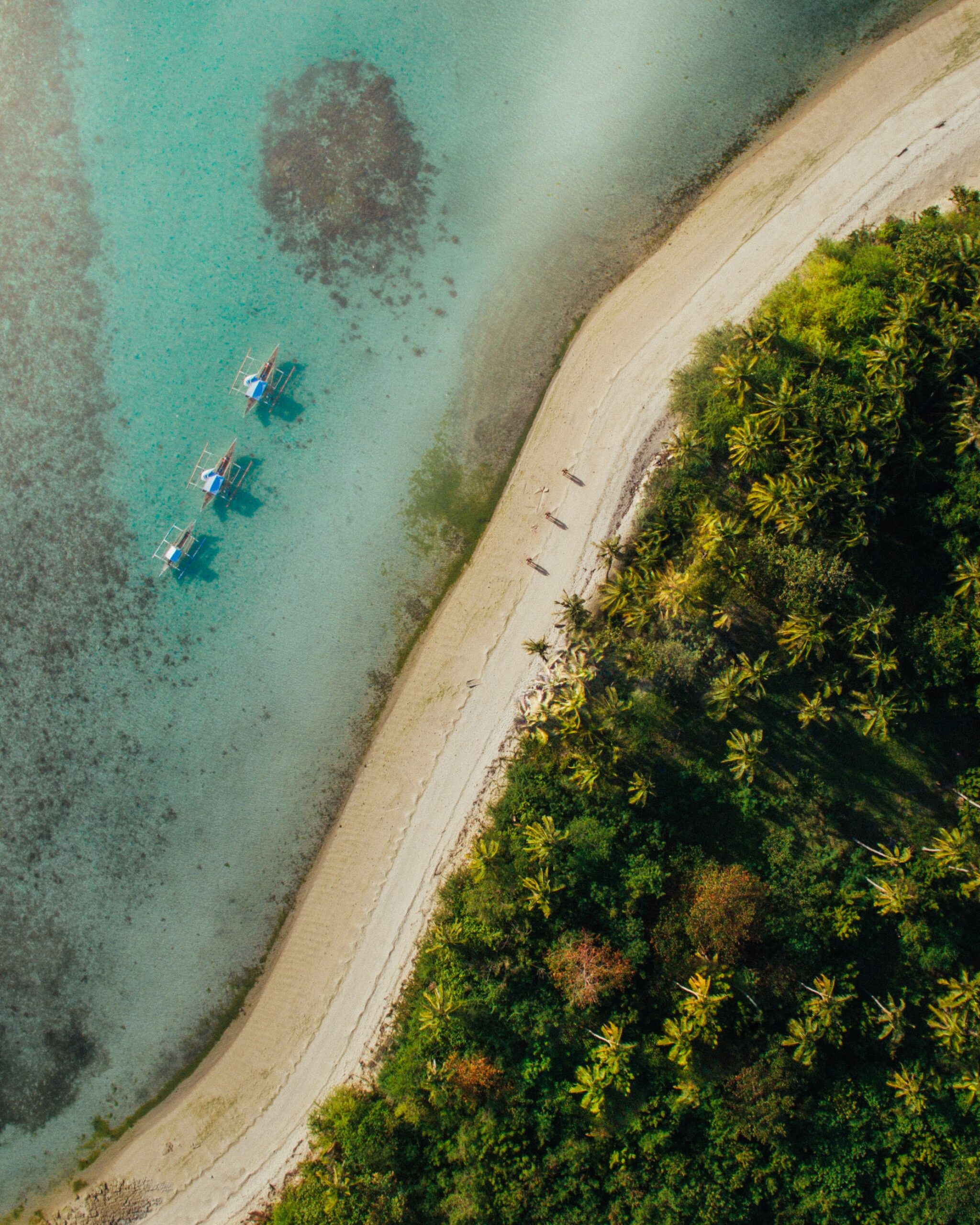 LOS ANGELES — Filipinos living in the United States are invited to travel back to the Philippines this summer.
The Philippine Consulate General in Los Angeles officially launched the Very Important Pinoy (VIP) Tour 2023 with special packages and affordable rates for a nine-day travel itinerary to Manila-Iloilo-Boracay.
In his opening remarks during the launching ceremony, Deputy Consul General Ambrosio Brian F. Enciso III said they are looking forward to this tourism event as this is a major comeback activity of the Philippine consulates in the United States after the COVID pandemic.
"We are so excited as this is one of the activities that we haven't done in a while. By doing this, it makes us feel more normal and that the world is actually going back to normal. That is why as the world emerged from the pandemic, we are doing this once again. We are reviving this annual activity, the VIP Tour, formerly Ambassador, Consuls and Tourism Directors' Tour (ACGTDT). As you know, we want it to be more eccentric and we wanted it to be more about you, so we renamed it, VIP Tour," Enciso said.
The nine-day VIP Tour 2023 with the theme "See, Taste and Feel" will be held on July 14 to 24, 2023. Eco-adventures, cultural excursion and gastronomic treats in Manila, Iloilo and Boracay await the VIP guests whether they be Filipinos (balikbayans) or foreigners who have never gone to the Philippines.
In a video message shown during the launch, Philippine Ambassador to the U.S. Jose Manuel Romualdez urged the Filipino American community to join the VIP Tour.
"As the post-pandemic travels beckon, let the 2023 VIP Tour treat you to the warmth of the Filipino hospitality and the natural beauty of the Philippines. Join the VIP Tour 2023 and experience [what] Manila, Iloilo, Boracay have to offer," Romualdez said.
Rajah Tours Philippines Inc. (RTPI) president Jose Clemente III, on the other hand, said the company, along with the Department of Tourism (DOT) and the country's flag carrier Philippine Airlines (PAL), spent more than six months to come up with a uniquely packaged tour and very affordable prices for this year's program.
Clemente said this year's participants deserve to enjoy anew the Philippines' natural beauty, rich culture and sumptuous cuisine after being restricted from traveling to their home country for a long time.
Rajah Tours has been a pioneer partner of the Philippine government in this tourism initiative since it was first launched in 2005.
One unique feature of this tour, Clemente said, is that it runs longer than usual. The itinerary also incorporates activities that would be appealing to both participants of all ages.
"What made this special is that we lengthen the tour from the previous four days to nine days. It gives us an opportunity to show more to our  kababayans  who have not been home for years due to COVID and the Filipino Americans from younger generation to 3rd to 4th generation, the beauty of the Philippines so they could all enjoy this tour to the fullest," Clemente said.
Tourism attaché Richmond Jimenez echoed Clemente's enthusiasm, pointing out the efforts that the government has put in place to make sure that these travel destinations included in the VIP Tour for this year will measure up to the expectations of the participants.
"We are really keen on our sustainability efforts. We are not here just to bring some people in. We want to offer quality. We want to make sure that the things that you enjoy about the Philippines are something that the future generations will also enjoy. Rest assured that DOT and Rajah Tours are always looking for exciting destinations and things you can enjoy once you get to the Philippines," Jimenez said.
According to Jimenez, another exciting highlight of the VIP Tour is the meet and greet with President Ferdinand Marcos Jr.
He said most of those who have signified keen interest in joining the VIP Tour 2023 are looking forward to seeing and mingling with President Marcos. "In Honolulu alone, they might get all the slots. They are excited that they get to see the president. It's a come on, too, for them to have a lunch or a meal with the president, which is really a once-in-a-lifetime experience," the DOT official said.
Jimenez noted that the tour and airline rates are exclusive only to those who would avail of the VIP Tour program.
Philippine Airlines' Los Angeles area manager Michelle Narvaez said the all-in prices, which include airfare, land arrangements, taxes, travel insurance with COVID coverage, being offered under the VIP Tour are affordable.
"Participants could also bring two 50 pounds luggage even in domestic trips so you don't have to worry if you want to go on a shopping spree," Narvaez said.
Upon arrival in Manila on July 16, VIP Tour participants will be greeted with Filipino hospitality at the airport with a welcome reception hosted by the DOT and Rajah Tours staff.
The next day, VIP Tour guests will start their day at Rizal Park Monument. They also have the option to tour in Charms of Old Manila in Fort Santiago, San Agustin Church and Museum; Chinatown Walking Tour, Walking Tour in Binondo Church, Market and Ongpin Street. They will also have a chance to interact with young Filipino entrepreneurs and visit the gold collection at Ayala Museum.
On Day 3, the tour group will travel from Manila to Iloilo. Upon arrival in Iloilo, the tour will commence and take the group to Oton, the first Spanish settlement on the island. Then to Tigbuan, the location of one of Panay's most beautiful churches; and then to Miag-ao town, the site of the UNESCO Heritage Church, Church of Santo Tomas de Villanueva. In Iloilo City, travelers will visit Museo Iloilo, Nelly Garden, Jaro Cathedral and Iloilo Museum of Contemporary Art and Balai Ilonggo (Hablon Styles and Hues).
On Day 4, the VIP guests will have the option to choose which excursion they want to take. They could either choose to have a Culinary Tour — try Iloilo's famous Batchoy and Puto at a local restaurant and visit a Barquillos Factory and then snack on Molo Soup and Tablea Chocolate Drink. Lunch and cooking demonstrations will take place at an ancestral home.
There is also an adventure tour at Damires Hills Tierra Verde Leisure Farm where they can hike around a lush "instagrammable" tropical forest and admire the beautiful landscape of Northern Iloilo. Activities include zipline, canopy walk, fruit picking and swimming in any of their three pools.
Another option is to go on Isla de Gigantes Day Tour from Iloilo. They could join this private tour and appreciate the sand, the sun and the waters as they bounce from island to island at Isla de Gigantes in Carles, Iloilo, This escapade is perfect for beach and island lovers wanting relaxing escapade with seafood feast. Take a scenic island-hopping boat ride around the island and surrounding islet of Isla de Gigantes. This tour is known for the freshly harvested scallops which you can bountifully eat along the sandbar of Bantigue Island.
From Iloilo, the group will proceed to Boracay on Day 5 of the tour. They will enjoy the scenic road trip through the charming landscape and have a seafood lunch in Capiz City. They will also have a chance to interact with the Indigenous people of the island.
Optional tours are available on Day 6 in Boracay where they could proceed to the Tibiao Eco-adventure Antique Tour where they could plunge into the cool waters of the Bugtong Bato River. They could also trek to the Bugtong Bato Waterfalls where you can explore three out of seven of its waterfalls. They could also try extreme water tubing and brave the rapids. The group could engage in a unique experience and get "cooked" in a kawa or huge wok. A kawa hot bath is a perfect way to relax.
They also have the option to go on Blue Lagoon & Eco Cold Spring Adventure where they could enjoy the picturesque scenery of the province of Antique on this day trip to Malumpati Cold Spring and Bugang River and experience river tubing in one of the Philippines' cleanest waters.
Another optional tour is a day to Ibajay and witness the beauty of the Katunggan It Ibajay, a natural mangrove species. It is home to the centuries-old and biggest api-api or bungalon (Avicennia rumphiana) mangrove tree in the Philippines. They would also go on a one-hour trek to reach 50 meters high Nawidwid Falls and another one-hour trek to Mt. Balinsasayaw.
Day 7 in Boracay would allow the VIP Tour guests to do their own whims, such as island hopping, water sports, or playing golf. On Day 8, guests will be back in Manila for a farewell dinner and get ready for the trip back to the U.S. on Day 9.
It was targeted that the 2023 VIP Tour, which will be on a first-come first-served basis, will be able to gather some 300-400 participants in the whole of the United States. The proponents of the VIP Tour have already launched the program in San Francisco and Hawaii. The launching in Los Angeles was simulcasted in San Diego and Dallas. The New York launch will be held soon.
Aside from the United States, the VIP Tour is going to be held for Canadian travelers in January 2024 with the theme "Winter Escapade." Other territories being tapped as potential markets for the VIP Tour program are: Latin America, Chile, Mexico, Brazil, Argentina and some European countries. It was also held on a one-time basis for Australia and New Zealand participants.
For online registration and more information on the VIP Tour 2023 can be found at  http://viptourphilippines2023.com.