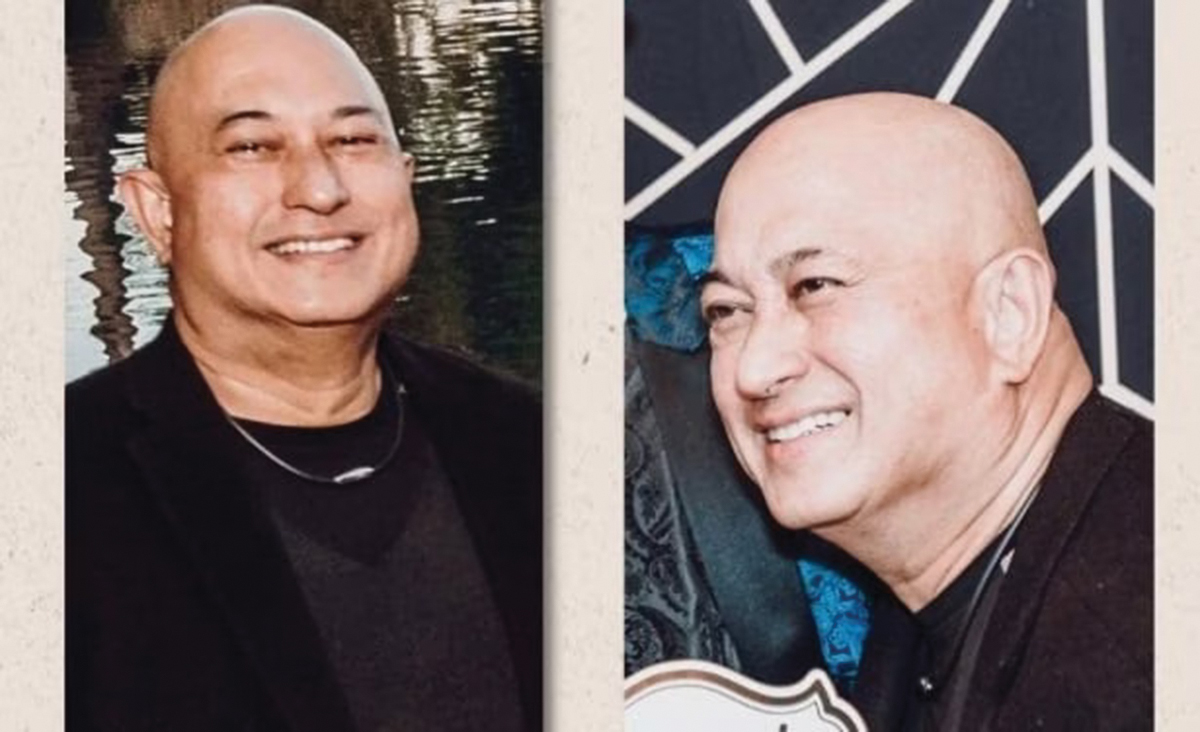 Monterey Park massacre shortly followed by Half Moon Bay shooting
— the second California mass shooting in recent days
Following the tragic mass shooting that took place in Monterey Park on Saturday, Jan. 21, a Filipino family has confirmed that one of their relatives was among the 11 confirmed victims who were killed.
The family of 68-year-old Valentino Alvero first mourned the loss of their loved one along with the other victims in an official statement posted by Alvero's grand-niece Karmel Kwan on Monday, Jan. 23.
"Overnight, we became unwilling members of a community who has to mourn the loss of our loved ones due to gun violence. We are left frustrated, stuck with this vicious cycle," the family said.
The family also shared what Alvero was like, describing him as "a loving father, a dedicated son and brother, a grandfather who loved his three granddaughters fiercely, an uncle who loved his nieces and nephews like his own."
The family noted his love for dancing and community, describing Alvero as "the life of any party"; the shooting had taken place during a Lunar New Year celebration at the Star Ballroom Dance Studio.
"Most importantly, please remember that Valentino is more than just a headline or a news story," the family affirmed. "He loved people and hearing about their lives and in return, he shared his own stories with so much gusto and enthusiasm that you couldn't help but listen and laugh along with him."
The family added that Alvero was a devout Catholic and asked fellow Catholics to pray for him by his baptismal name, Valentino Marcos Alvero. Stated in Kwan's post, Alvero "was a faithful servant of God and we know he would want the world to lift his family in prayer more than anything."
Following the events in Monterey Park and the confirmation of a Filipino victim, the Philippine Consulate General in Los Angeles said in an official statement that it is ready to help out in whatever way they can in the aftermath of the tragedy.
"Our prayers go out to the families of the victims and we mourn with them during this lunar new year festival, which is supposed to be a time of gathering and celebration," the consulate's office said on Tuesday.
They added, "The Consulate General understands his family's desire for privacy and space during this time of unimaginable difficulty. Nevertheless, we are ready to assist them in whatever possible way should they reach out for any help we could give."
In addition to Alvero, the LA coroner's office confirmed the identities of three other Star Ballroom victims: 65-year-old My Nhan, 63-year-old Lilian Li, and 57-year-old Xiujuan Yu. These three were three of the six women who were killed.
Nhan's family said in a statement that Nhan was an enthusiastic dancer whose kindness radiated.
"Unfairly, Saturday was her last dance. We are starting the Lunar New Year broken. We never imagined her life would end so suddenly," Nhan's family shared.
The LA Coroner's Office released the identities of the remaining victims: Lilian Li, 63; Diana Tom, 70; Chia Yau, 77; Yu Kao, 72; Hong Jian, 62; Muoi Ung, 68; Wen Yu, 64.
The investigation into "why" ensues
As of Tuesday, Los Angeles County officials are working alongside local police departments in the investigation of the shooting, which authorities confirmed was carried out by a lone 72-year-old Asian man named Huu Can Tran.
Like Alvero, all the victims who passed away were over 50 years old.
"What drove a madman to do this? We don't know, but we intend to find out," said LA County Sheriff Robert Luna said at a press briefing. After the massacre, Tran had driven to neighboring Alhambra, to another dance hall where he reportedly planned a second shooting.
But at the second location, an employee named Brandon Tsay wrestled with the shooter and was able to take Tran's modified 9 mm submachine gun-style semi-automatic weapon away from him before Tran fled the scene, officials said.
On Monday, California Gov. Gavin Newsom met with Tsay, whose grandparents founded the dance hall.
"This remarkable young man who, without hesitation [and] though with moments of fear, took it upon himself to save countless lives — who knows how many lives he saved," Newsom said of Tsay.
Tsay told reporters that while he's proud of his actions, he noted that he wanted the focus to be on the victims and their families.
"Some of these people I know personally. They come to our studio. It's a tight-knit community and I hope they can heal from this tragic event," Tsay said.
Law enforcement said that the day after the shooting, Tran was found in a Torrance parking lot  in a white van, dead from a self-inflicted gunshot.
The legal and civil rights organization Asian Americans Advancing Justice of Southern California joined other Asian American advocacy groups in raising funds to support the Monterey Park victims.
The GoFundMe is seeking $750,000 and so far has raised $503,293. The coalition running the fundraiser said that 100% of the funds would be distributed to the victims and their families.
While this fundraiser is legitimate, California Attorney General Rob Bonta — who is Filipino American — warned Californians against fraudulent crowdfunding and to remain vigilant while mourning the sudden tragedies.
"Our nation has once again been forced to confront more senseless gun violence. From Monterey Park to Half Moon Bay, our entire state is reeling," said Bonta, who is Filipino American.
While encouraging Californians to extend helping hands whenever they can, he said, "If you plan on giving, please be wary of scammers and do your research before you donate."
California mourns "tragedy upon tragedy"
Two days after the horrific massacre in Monterey Park, another shooting that killed seven people took place across two separate scenes in Half Moon Bay up in Northern California on Monday, Jan. 23.
The San Mateo County Sheriff's Office confirmed the victims were of Asian descent and Hispanic descent, and the shootings took place at two separate nurseries. At the first location along Highway 92, four victims with gunshot wounds were found dead Monday afternoon.
At the second location along the 2100 block of Cabrillo Highway South, three more victims were found. Local authorities identified the suspect as 67-year-old Chunli Zhao, a Half Moon Bay resident who was taken into custody after he was discovered in the parking lot of a Half Moon Bay sheriff's office substation.
San Mateo County Sheriff Christina Corpus believes Zhao acted alone and that the motive is currently unknown.
"This is a devastating tragedy for this community and the families touched by this unspeakable act of violence," Corpus said. "This kind of shooting is horrific. It's a tragedy that we hear about far too often, but today it's hit home here in San Mateo County."
During his visit to Monterey Park, Gov. Newsom responded to the Half Moon Bay shooting: "At the hospital meeting with victims of a mass shooting when I get pulled away to be briefed about another shooting. This time in Half Moon Bay. Tragedy upon tragedy."
President Joe Biden also extended his condolences to the victims of both massacres while affirming his commitment to gun control and stronger barriers to assault weapons access.
"Jill and I are praying for those killed and injured in the latest tragic shooting in Half Moon Bay. For the second time in recent days, California communities are mourning the loss of loved ones in a senseless act of gun violence," Biden said in a statement.
He added, "Even as we await further details on these shootings, we know the surge of gun violence across America requires stronger action. I once again urge both chambers of Congress to act quickly and deliver this Assault Weapons Ban to my desk, and take action to keep American communities, schools, workplaces, and homes safe."