Part I of II 
"WE were sent here to search for the light of Easter in our hearts, and when we find it we are meant to give it away generously. Maybe it is the role of the artists and mystics to attend to the seeming emptiness about us and find incredible riches there." – John O'Donohue, Ph.D, in Philosophical Theology, 2015
In that role as artists, we go among the trees, the rice fields, the corn plantations we see stretching beyond the horizon, seeming endless in riches.  We breathe in the serenity of the green farm, the blue skies and the warm winds caressing our cheeks as we ride through Balingog, Nueva Ecija.
In that place of seeming abundance of crops, one gets confronted with torn and dilapidated church building and dearth of bathrooms for families to use.
The Filipino Caucus Foundation, now in its 50thyear of existence in the USA, donated funds to renovate the Balingog East United Methodist Church, once with missing sheets of roofing, bare, and allowing rain through its exposed slats of wood frames.
The parishioners are 95% farmers, with young families, and although they banded together to aggregate their savings to support rebuilding, it will take another decade to give the church new roof, new walls, new windows, new fans, and new church pews.
With funds donated by the Filipino Caucus Foundation, the church was restored to its former glory,  and in addition, ten bathrooms, gravity fed, composting the waste, as eco friendly toilets, were constructed. Each bathroom is currently used by ten family members, and in total, a hundred folks use them, daily. Think of some gravity fed toilets in some national parks that you have visited in the US.
Imagine if you were one of these farmworker families – wouldn't your sense of dignity and trust in humanity increase when strangers enable your faith worship and daily comfort? Much better than your own abilities and capacities,  even if threaded together, can achieve?
It makes me recall the story of 15 sakadas who were recruited from the Philippines by the Hawaiian Sugar Planters Association in 1906 to work in the sugar plantations of the United States. The plantation camps where they lived were crowded and provided minimal amenities.
Despite those hardships, they banded together to deal with the harsh working conditions and with their exceptional work ethic, persevered. That intersecting memory with the present conditions of rice plantation workers in Nueva Ecija, with the critical need for working toilets, compelled me to write about this foundation.
For half a century, these Filipino Methodists have collaborated and perhaps could not sit still to enjoy their lives in America unless they can contribute to others' sense of peace.
The best of humanity
"We are made to be in community. We are poorer by our inability to come together in person. Although zoom is a platform of choice, this is a poor substitute for gathering. Mental health became a leading issue [during the pandemic]." – Pastor Adiel DePano, 2023
The pandemic did not shrink the fulfillment of this foundation's mission. With sustained energies, now in its 50th year, this organization that he leads, supports four core programs: Christmas Institute, Faith Festival, Philippine Fiesta, and Philippine Mission.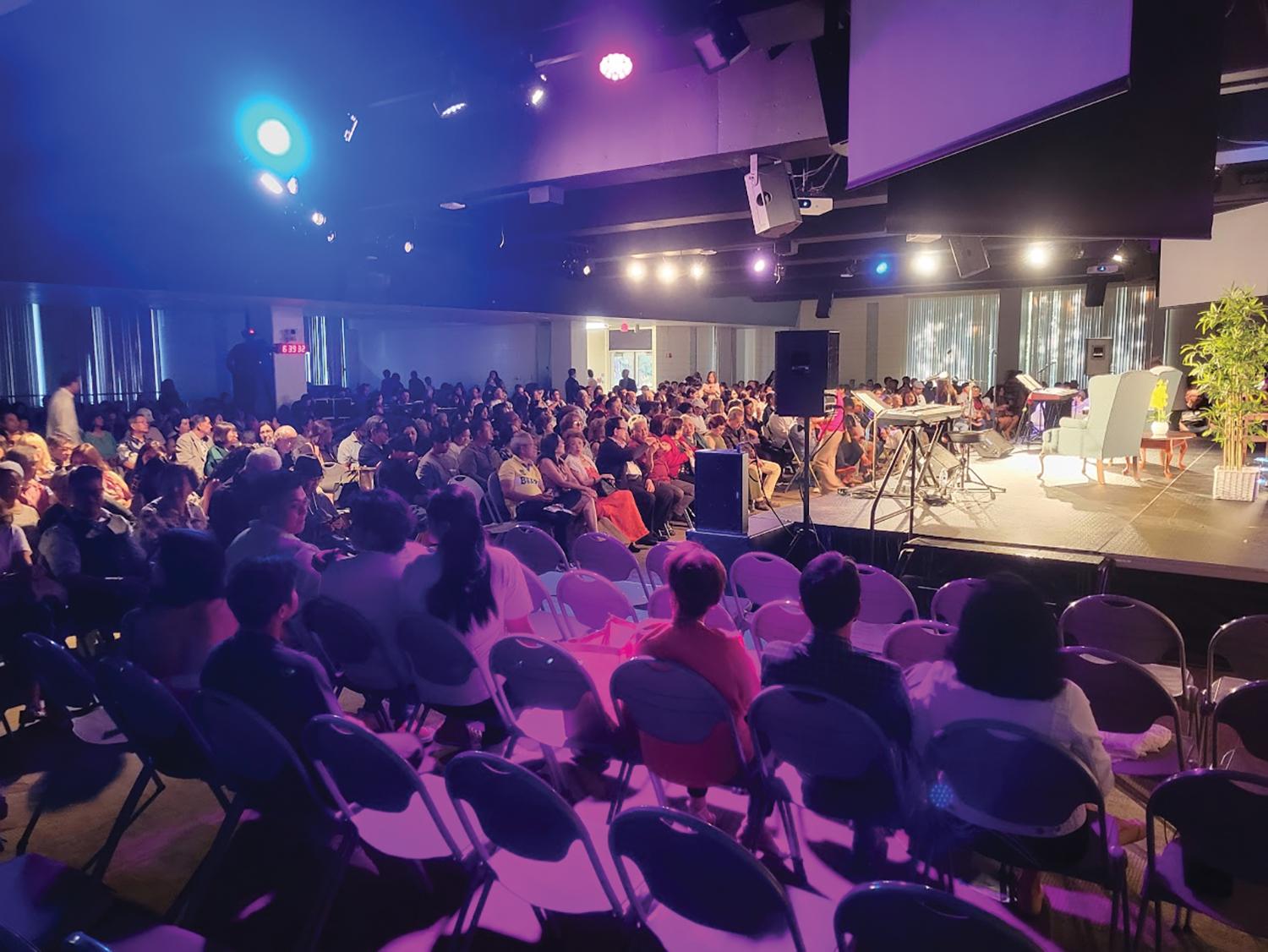 The concert, 'Stories behind Songs' showcased Dodjie Simon, winner of two Metro Pop competitions: 1997 Second Place (If I Could) and 1999 Grand Prize (Can't Stop Loving You).
His repertoire that night included 'Can Find No Reason,' 'Ikaw Lamang', and movie themes for 'Dysebel', 'A Mother's Story', 'Tatlong Mukha ng Pag-ibig', 'Ang Lahat ng Ito Pati Na'ng Langit, 'Kung Aagawain ang Lahat sa Akin', and 'Nagsimula sa Puso.' He was effusive in sharing his muse, Elisa who is his wife.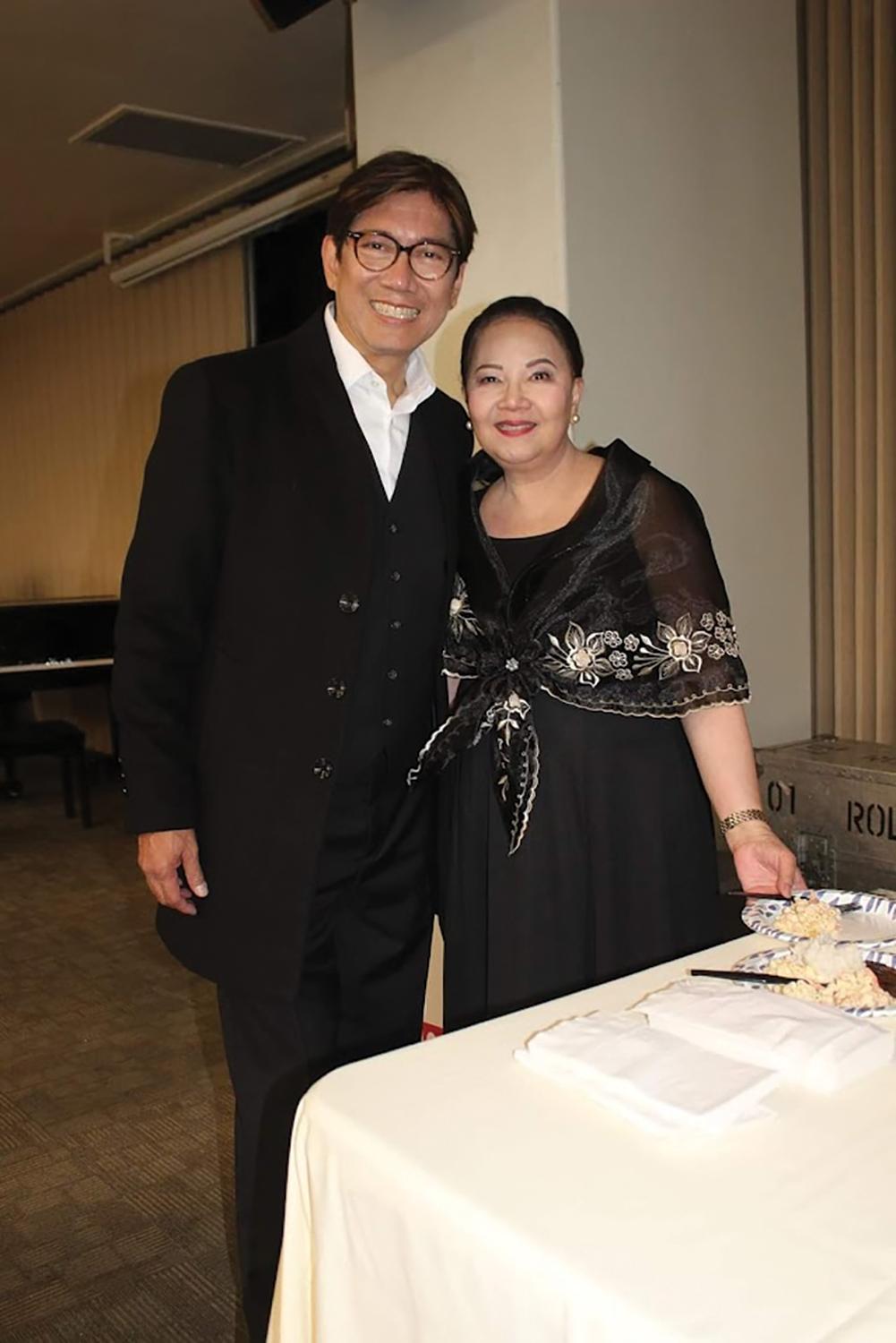 Maestro Ryan Cayabyab, national artist of the Philippines, gave a recent review of Quesada's 40thanniversary concert in Manila, September 3, 2023: "Odette Quesada's concert was so outstanding in many ways: great songs, great singing voice, strong stage presence and personality and best of all, straightforward, no gimmicks and pretenses, no production numbers, no unnatural sounding script, with a very easy gait and pacing (tapos ang warm pa ng audience). Odette is a natural – ang galling ng communication skills, very sincere and spontaneous and walang sinasanto. Nakakatawa siya just being her natural self – kaya very endearing siya."
Equally endearing to the audience was Quesada when she performed at Asuza Pacific University on August 12, 2023. The audience roared with loud applause, as she walked onstage, dressed simply in all black shirt and pants. They sang along with her, these popular hits: 'Till I met you' (1983 Metropop Grand Prize winner), 'Growing Up' (Bagets Movie), 'To Love Again', 'A Friend of Mine' and 'Give Me a Chance.' She invited the community to join her, a community karaoke almost, with swaying hands in the air, and with Odette on the piano, and a few songs, accompanied by Dodjie Simon.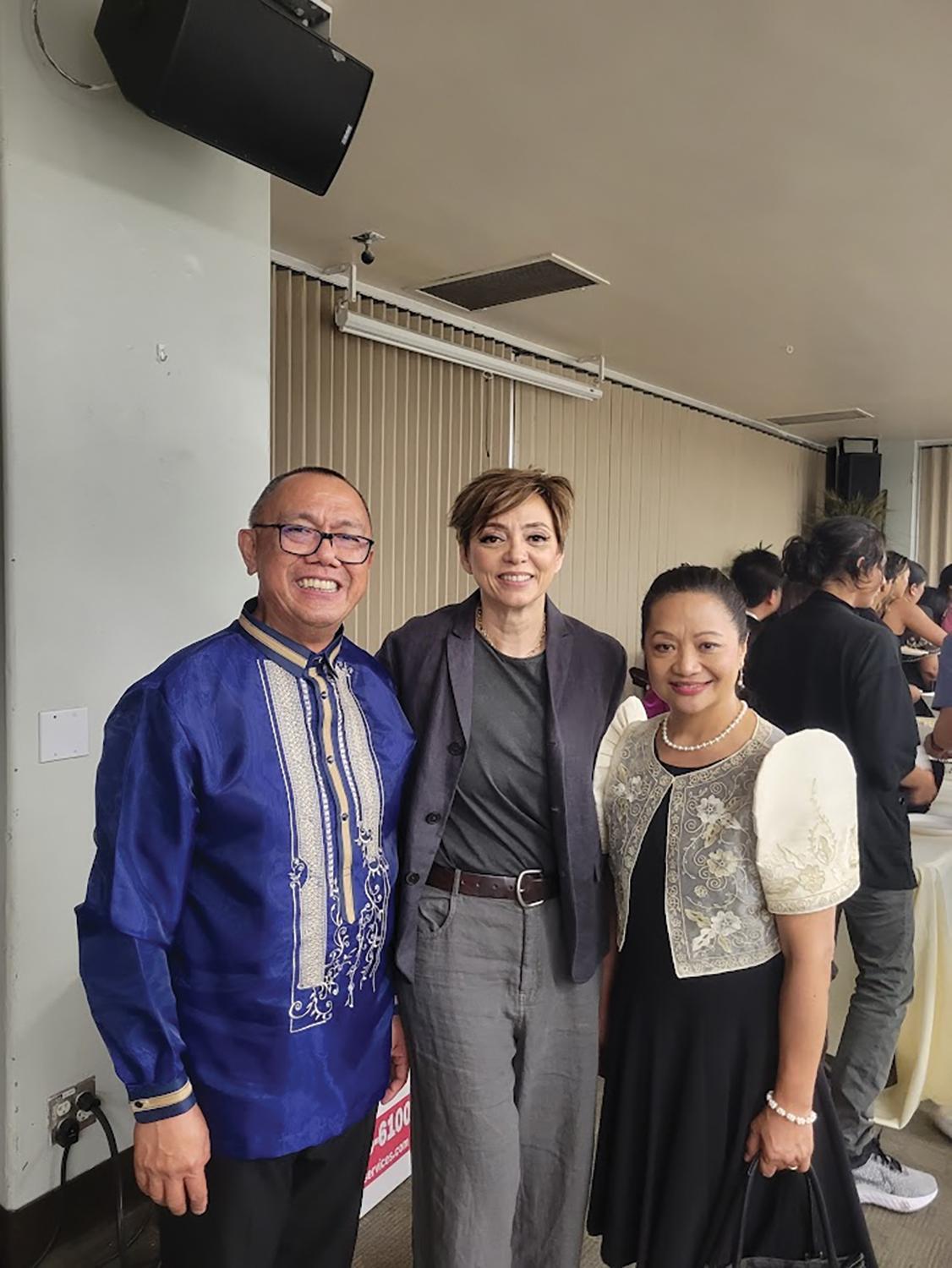 Their interplay and dialogue made for a very relaxed evening, and the joyful warm reaction from the audience was quite touching. If only the sound engineering at Asuza Pacific kept up with their beautiful harmonies and good singing voices, but the sounds were uneven and the reverberations interrupted the enjoyment of the audience, including my husband, Enrique and myself. Even with the unevenness in sound delivery, the success was inspiring.
"Thanks to our community's overwhelming support, the fundraiser had gross revenues of $41,676, netted $25,861! This is well over and beyond the original goal of $15,000 that we set for ourselves. Glory to God and Maraming Salamat po sa inyong lahat!"- Pastor Adiel DePano, shared in a direct message and later, his Facebook post.
Legacy and movement of goodness of giving to others
"How long will you and I live, " wrote Susan Ople, "we need to ask that question because tomorrow, we could die. That we, humans, are gifted with the knowledge that our umbilical cords come with an expiration date appear to be lost on people who live aimless lives. Every sunrise is an opportunity to live a day better and more productive than the previous one. Divinity has its own penthouse, and only those authorized by Heaven reach that holy floor. So, live. Do not aim to merely exist. Leave an imprint, perhaps not as huge as Gandhi's, but something precious to those who truly love you. Be good."
When I read that excerpt, I recall seeing this beautiful African-American woman with a huge Afro passing by my house. Her radiance was inviting. I ran outside my front door and asked her, boldly: "Excuse me, you look so radiant. What's your secret?"
If I had been approached with that wild query, I might have instinctively ran away. Not her, she stopped, and responded with a smile: "Why thank you! I just live my life leaving the place, better than I found it, the workplace, the church, anywhere I am." I wanted to ask more, but she was gone in no time. To this day, was she an angel, I asked myself? She had that unmistakable golden aura, a radiance I could not explain.
Legacy square
It is the same feeling I now have in my heart, inspired by a visit to Legacy Square with Pastor Adiel DePano and following an interview with him in Simon's presence.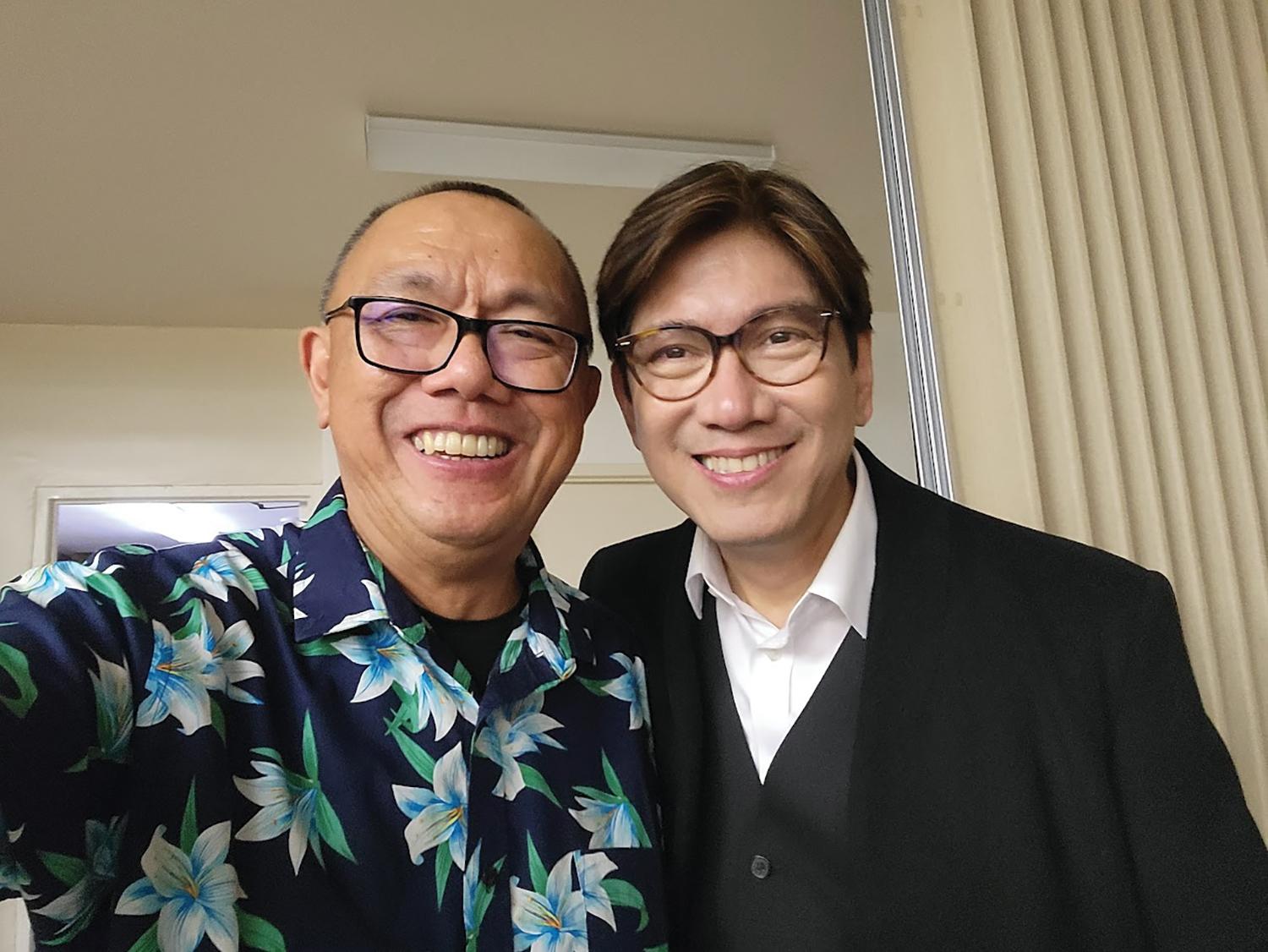 Why would Dodjie, an accomplished songwriter of 100+ songs, used in commercials, films, and sung by celebrities like Martin Nievera, Gary Valenciano, Regine Velasquez, and author of two books on Artificial Intelligence go out of his way to organize this interview? Simon lives two counties away, while DePano lives one county away from me.
Hidden to us three was the ultimate purpose of this interview. Trusting in the Holy Spirit, we prayed together and later, at the end, we collectively said that the purpose was to write about our common patrimony, the wisdom of gentle humanitarians working for the overall common good.
By our efforts, we can all support and grow the movement of goodness propagated for 50 years by the Filipino Caucus Foundation aka The Filipino American United Methodist Foundation.
What a beautiful evening to know how much impact this foundation has had on our kababayans back home in the Philippines.
Wendell Berry, a farmworker and a writer in Kentucky wrote:
"I go among trees and sit still
All my stirring becomes quiet
Around me like circles on water
My task lie in their place,
Where I left them,
Asleep like cattle"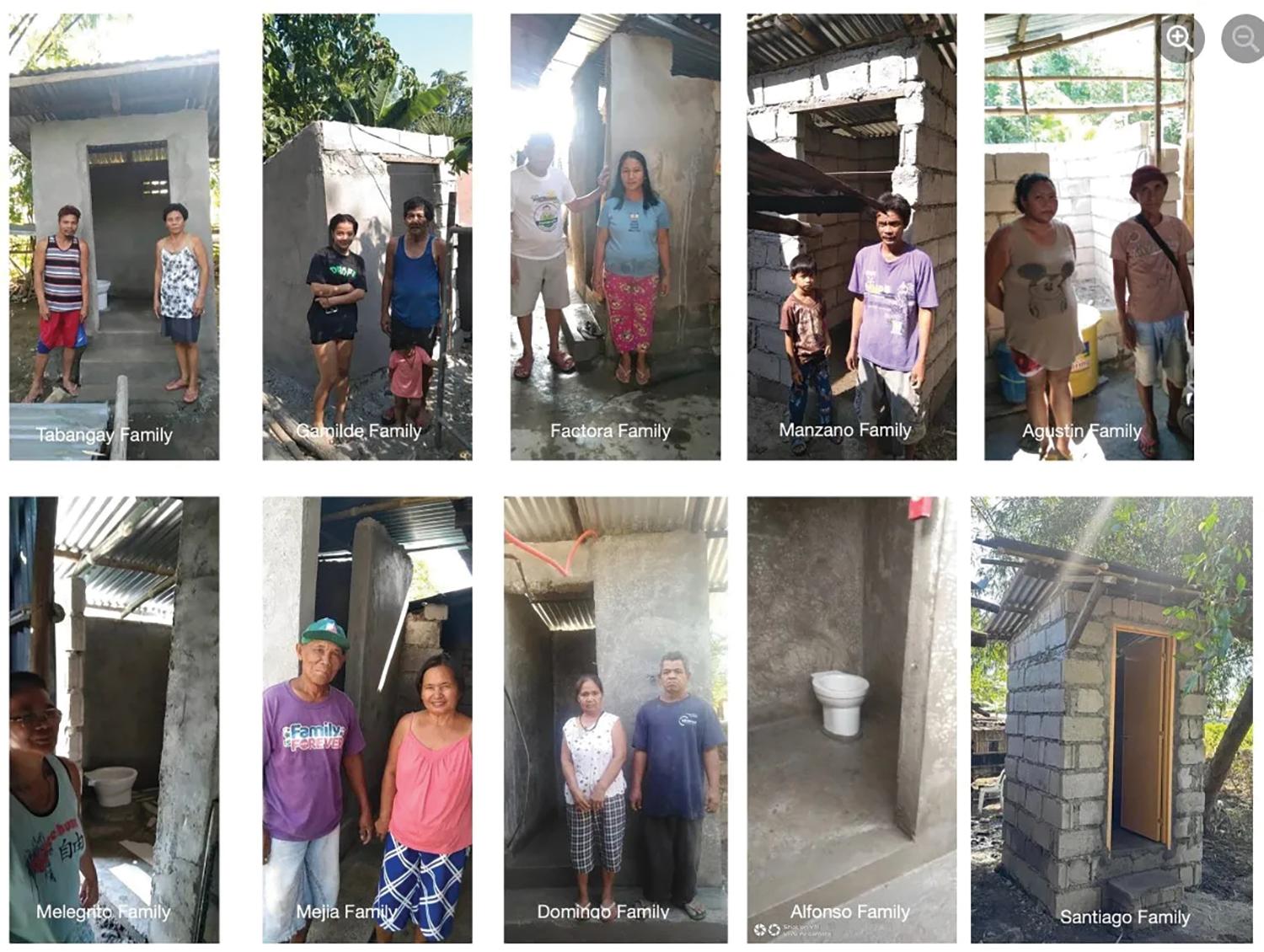 Then the biological urge comes of me, but nowhere do I sit without polluting what I just planted, rice seedlings…to which I add as the composting, gravity feeding toilets are on my mind. There are more eco-composting toilets we have to build for farmworkers, as there are more homes to build for the homeless.
* * *
Prosy Abarquez-Delacruz, J.D. writes a weekly column for Asian Journal, called "Rhizomes." She has been writing for AJ Press for 12 years. She also contributes to Balikbayan Magazine. Her training and experiences are in science, food technology, law and community volunteerism for 4 decades. She holds a B.S. degree from the University of the Philippines, a law degree from Whittier College School of Law in California and a certificate on 21st Century Leadership from Harvard's Kennedy School of Government.
She has been a participant in NVM Writing Workshops taught by Prof. Peter Bacho for 4 years and Prof. Russell Leong. She has travelled to France, Holland, Belgium, Spain, Portugal, Japan, Costa Rica, Mexico and over 22 national parks in the U.S., in her pursuit of love for nature and the arts.