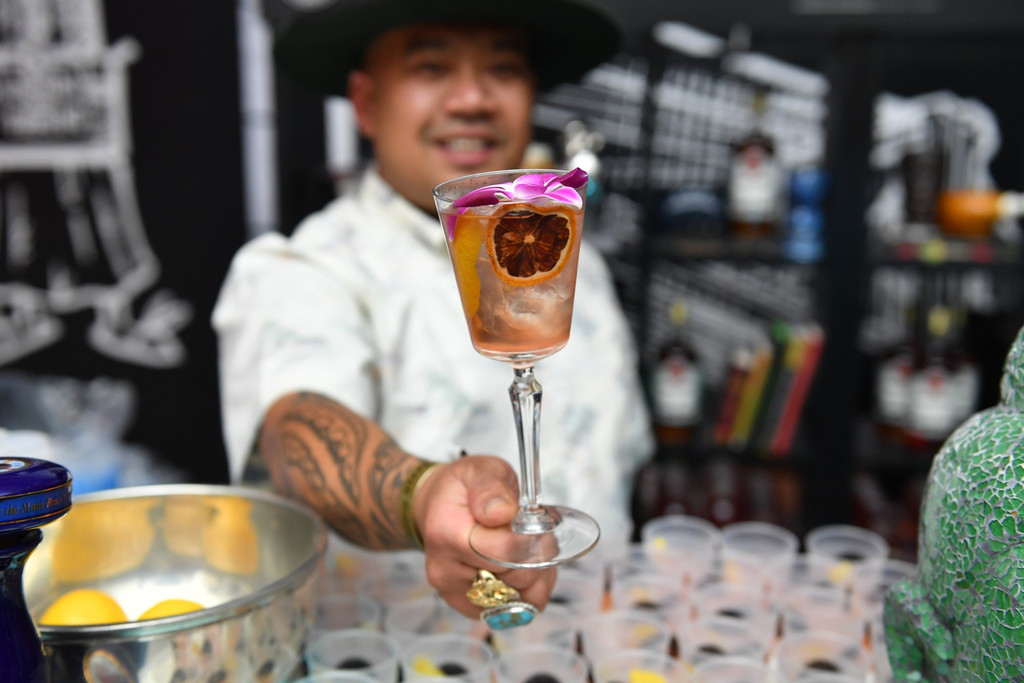 Filipino foodies and gourmands in the tri-state area are in for a treat this weekend as New York's most renowned culinary festival takes over the Big Apple. The much-awaited Food Network New York City Wine & Food Festival (NYCWFF) is making a grand comeback with a range of events to celebrate its 15th anniversary from October 13-16, 2022.
While there were only a handful of Filipino chefs participating in previous events, this year's NYCWFF is proud of its number crop of Filipino talents participating. The Festival, which encompasses more than 80 events, is steadfast in its mission to "EAT. DRINK. FEED NYC." while generating awareness for the host non-profit, God's Love We Deliver, New York City's leading provider of medically tailored meals and nutrition counseling for individuals living with severe illness.
"This year's event offers a variety of opportunities for fans and the industry to come together and celebrate," noted Festival Founder & Director Lee Brian Schrager. "In addition to a lineup anchored by renowned chefs along with beloved culinary and lifestyle personalities, the 15th annual Festival will be our most diverse lineup to date."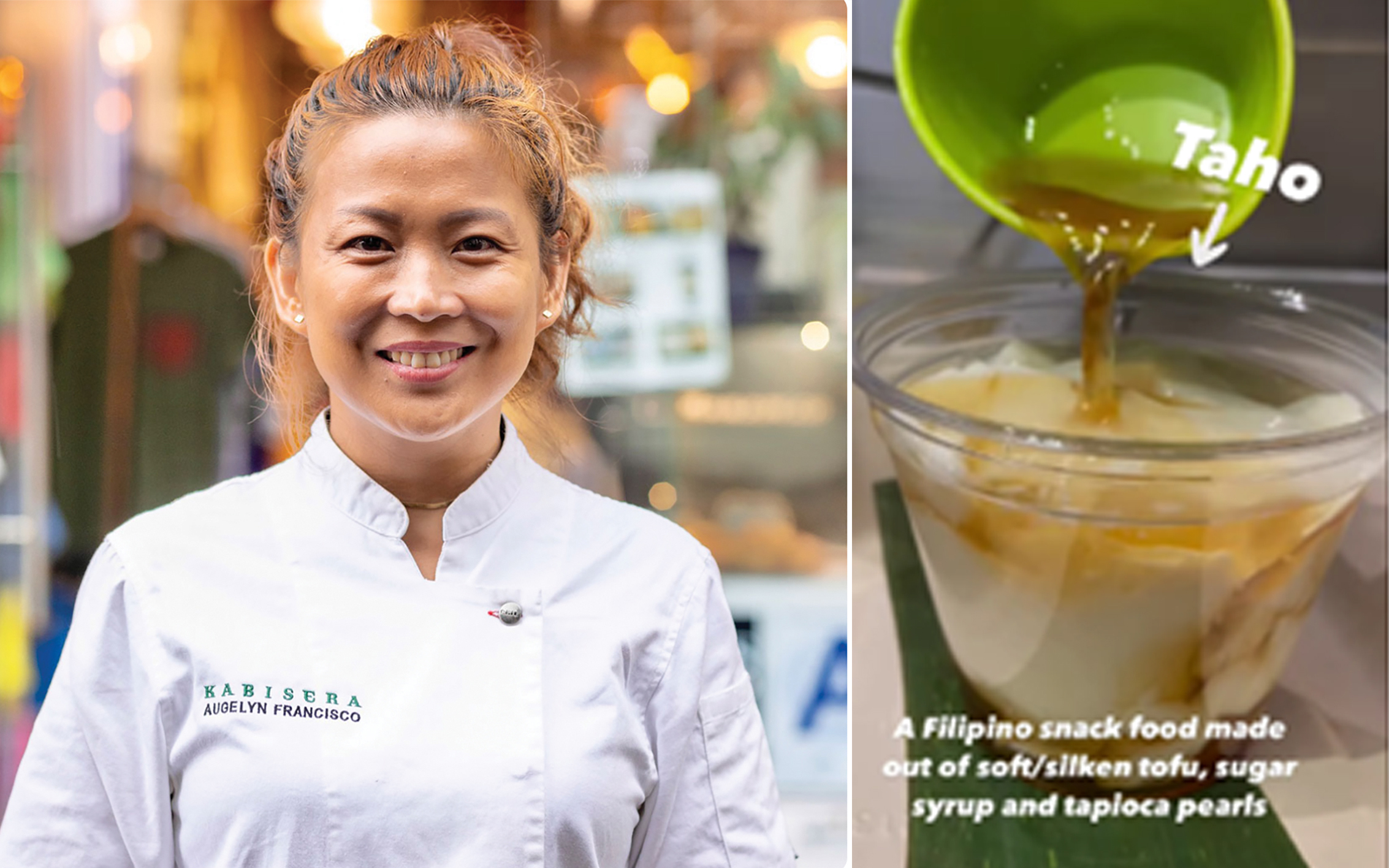 NYCWFF is widely recognized as the largest wine and food festival in New York. Among the 80 events happening at this epic gastronomic celebration are a variety of walk-around tastings, intimate dinners, pier parties, master classes, and brunches will take place at locations across the city – from the Intrepid on Pier 86 to Industry City in Brooklyn to the new Hard Rock Hotel in Times Square.
Some of the events like dinners hosted by celebrity chefs like Rocco DiSpirito, Michael Symon and Jonathan Waxman, Jean-Georges and Cedric Vongerichten, and Manet Chauhan, Leah Cohen, and Amanda Freitag are already sold out but tickets to some select events are still available online at nycwff.org.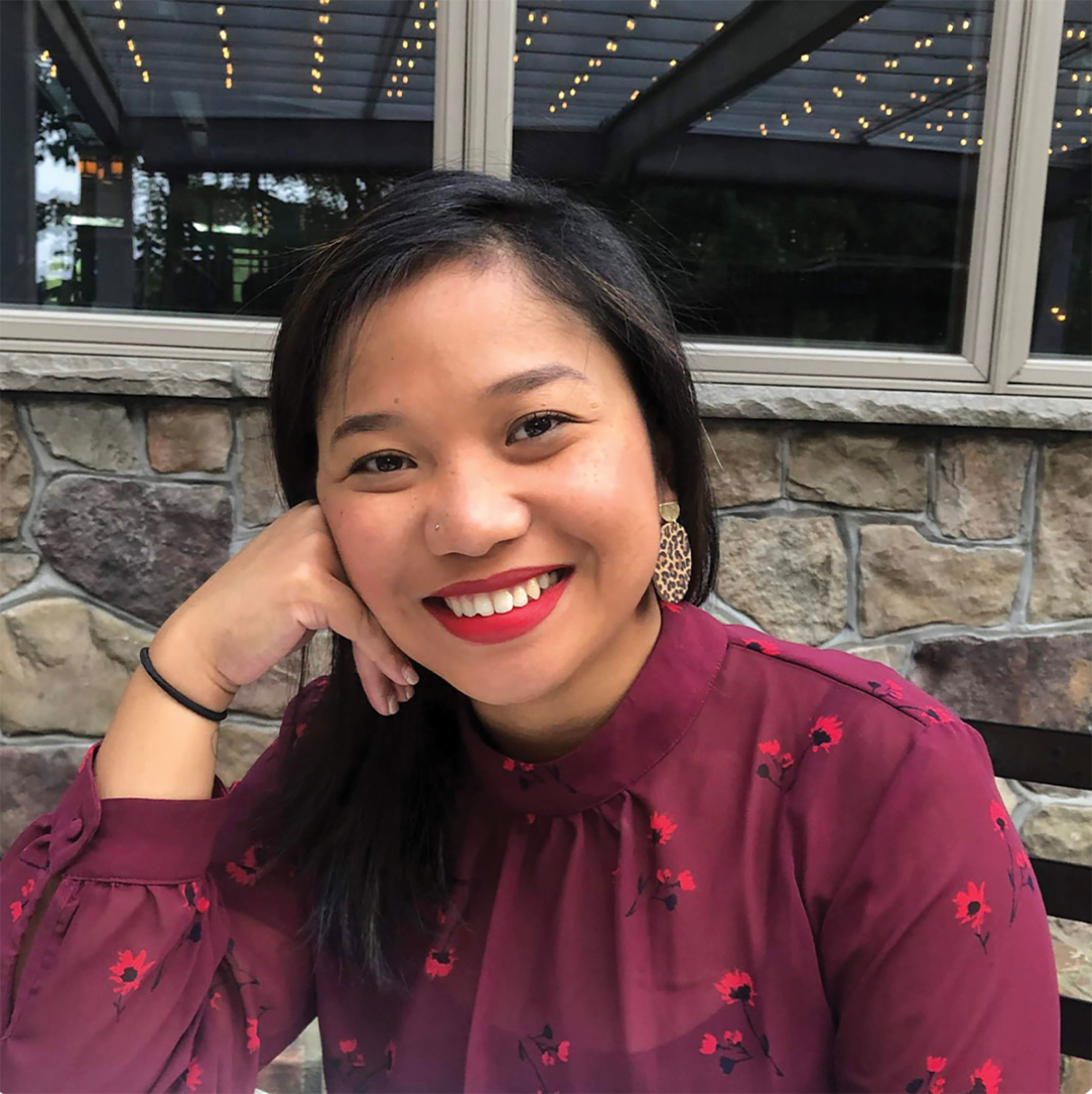 Among the Filipino talents and businesses to watch out for are Angie Ampil (Upland), Leah Cohen (Pig & Khao), Janice de Castro (Keyks), Dawn Estrada (Cake Jars), Augelyn Francisco (Kabisera), Francis Jereza (fuku), Kert Ladoce (The Boiis Co), Manila Luzon, Dennis Mendoza (Swell Dive), Joe Musngi (smoKING of meats), Rivy-Major Oponda (The Boiis Co), Aaron Troy Ortega (The Boiis Co), and Edie Ugot (Sidney's Five).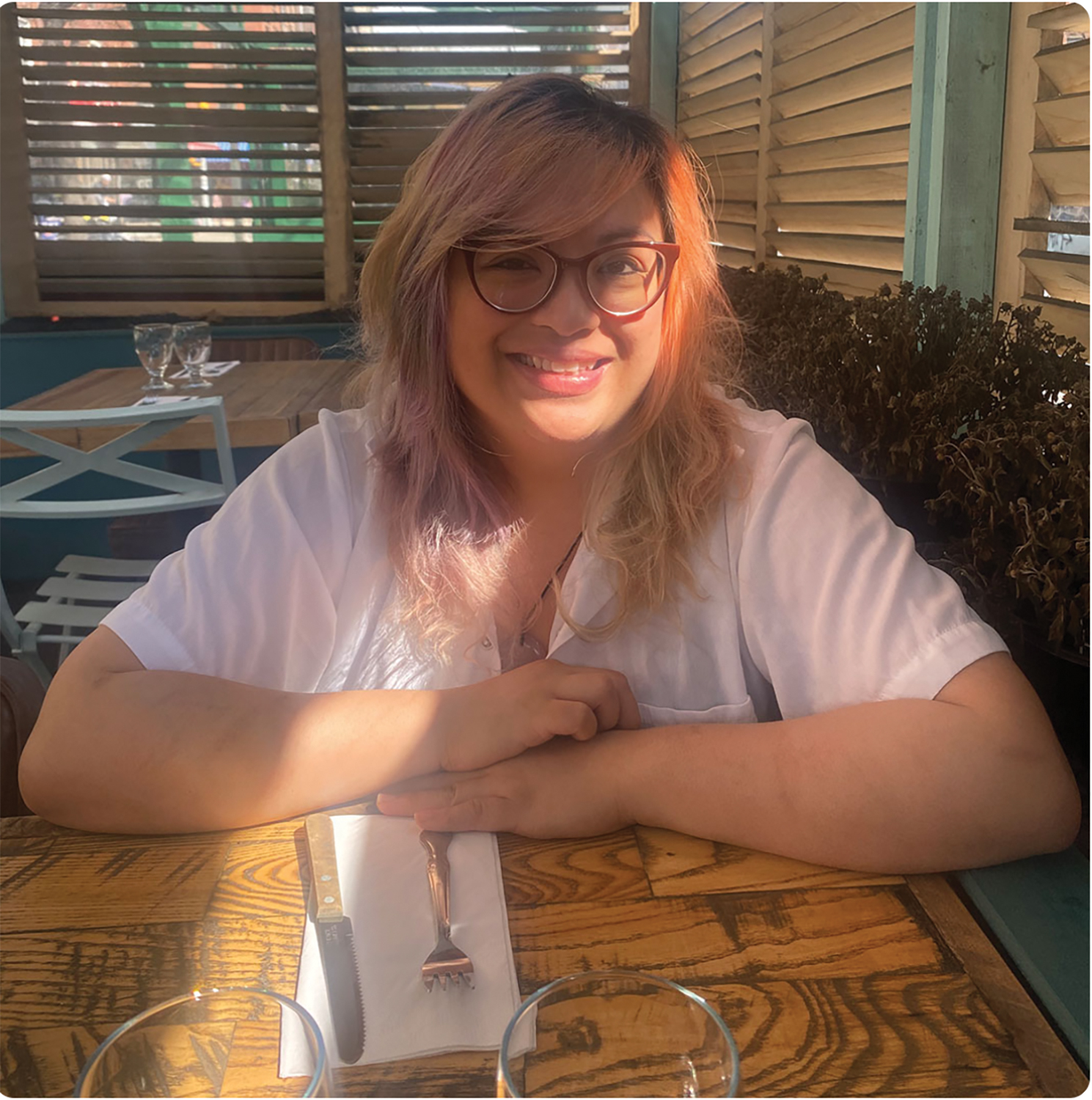 Oyster Bash presented by Barnegat Oyster Collective | Sunday, October 16, 12:00 PM – 2:00 PM | The Standard High Line, Biergarten & Garden Rooms
Kaiser's Francisco and the triumvirate from The Boiis Co are bringing their delectable desserts to the forefront at the 15th Anniversary Dessert Party presented by Remy Martin. It's a throwback to Sweet, NYCWFF's first event which brought together the coolest, classiest, most beautiful, and over-the-top desserts in NYC. This event is scheduled for Saturday at the Hard Rock Hotel's The Venue on Music Row.
"I'm showcasing our taho," Francisco told the Asian Journal. "Becoming a part of the NYCWFF is beyond my expectations and I think it will open a big door for me and Kaiser."

Rémy Martin presents 15th Anniversary Dessert Party | Saturday, October 15. 9:00 PM – 11:00 PM | The Venue on Music Row at Hard Rock Hotel New York
Rivy-Major Oponda of The Boiis Co will be highlighting their classic Mochi Filled Cookies in Ube, Matcha, Salted Caramel, Apple Cider, and Black Sesame.
"We feel absolutely thrilled and honored to be even considered to be a part of this event. Being surrounded by such amazing and creative people is truly inspiring," Oponda said. "We strive to continue in bringing Filipino Culture, flavors, and sharing our creations as we go."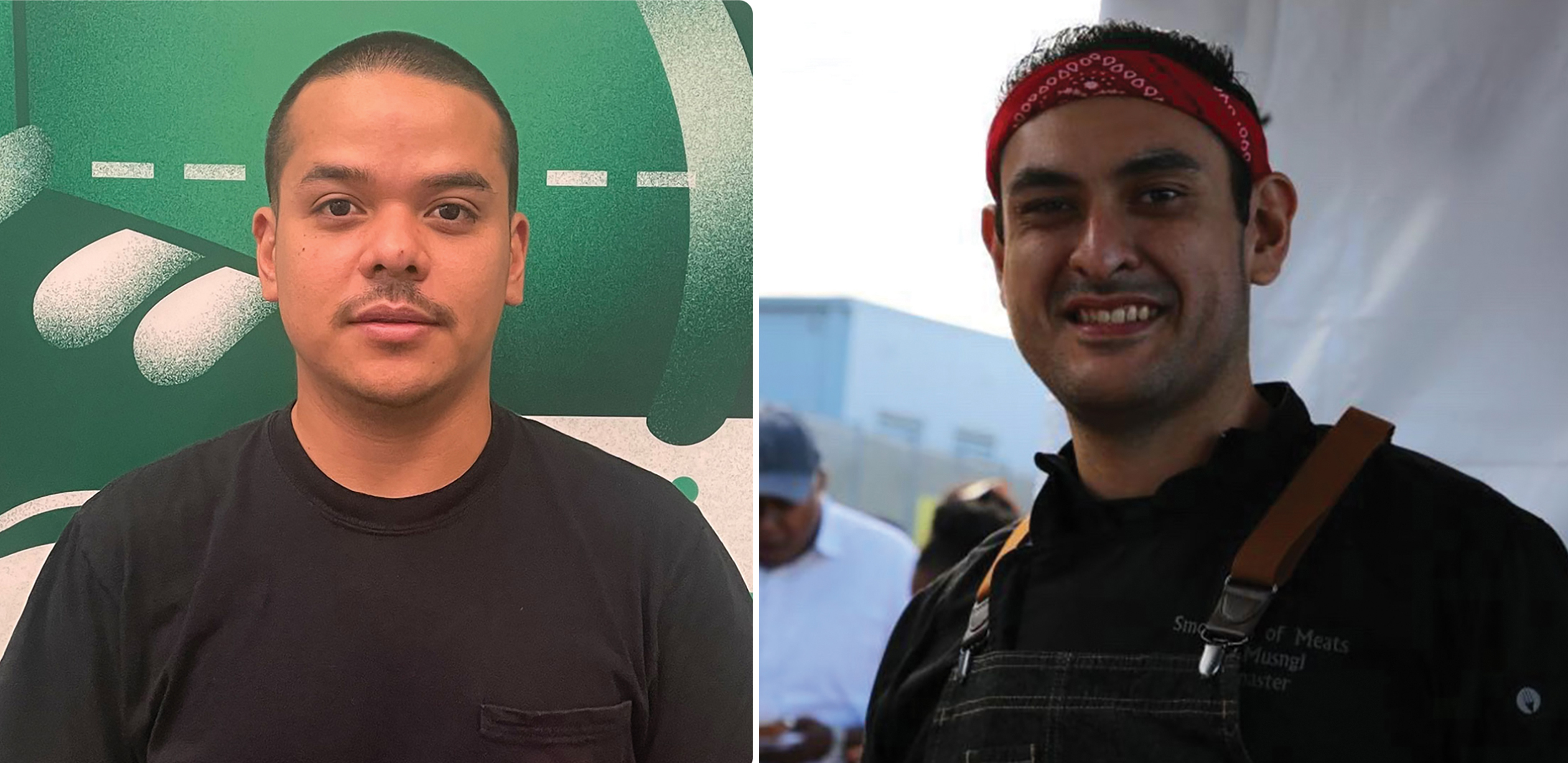 Backyard BBQ presented by Pat LaFrieda Meats hosted by Dario Cecchini and Andrew Zimmern | Sunday, October 16, 4:00 PM | Pier 86, Home of the Intrepid Museum
Two chefs – Francis Jereza and Joe Musngi – are part of Backyard BBQ, presented by Pat LaFrieda Meats hosted by Dario Cecchini and Andrew Zimmern.
Jereza is the Director of Culinary at Fuku, the fried chicken joint from David Chang. After graduating from The International Culinary Center in 2015, Francis developed his culinary chops at Rotisserie Georgette before joining the Fuku team in 2018. Born and raised in the Philippines, Francis draws from both Asian and American influences in crafting Fuku's menu of epically spicy, crispy, and saucy fried chicken.
Musngi on the other hand is an accountant by day and a smoked meat aficionado by night. He started SmoKING of meats amid the pandemic after he fell in love with woodfire cooking when he smoked his first brisket for extended family Father's Day in 2020.
"With family being from Pampanga, cooking has always been part of my life and I now do my best to use American BBQ as a vessel to highlight the wonderful flavors of my Filipino culture," he said.
Since its inception in late 2020, its operation has grown from serving dozens a week with a backyard smoker, to hundreds at Smorgasburg Jersey City. His team recently took home the 2022 NYC Brisket King title over at Pig Beach in Brooklyn. Musngi hopes to continue with the momentum by opening a brick and mortar sometime in the near future.
Backyard BBQ is one of NYCWFF's signature events beloved by fans made more special by three-time James Beard Award-winning chef and host of Bizarre Foods, Zimmern and acclaimed, eighth-generation Italian butcher Cecchini joining forces with the city's best barbecue joints. This event is on Sunday at The Intrepid on Pier 86.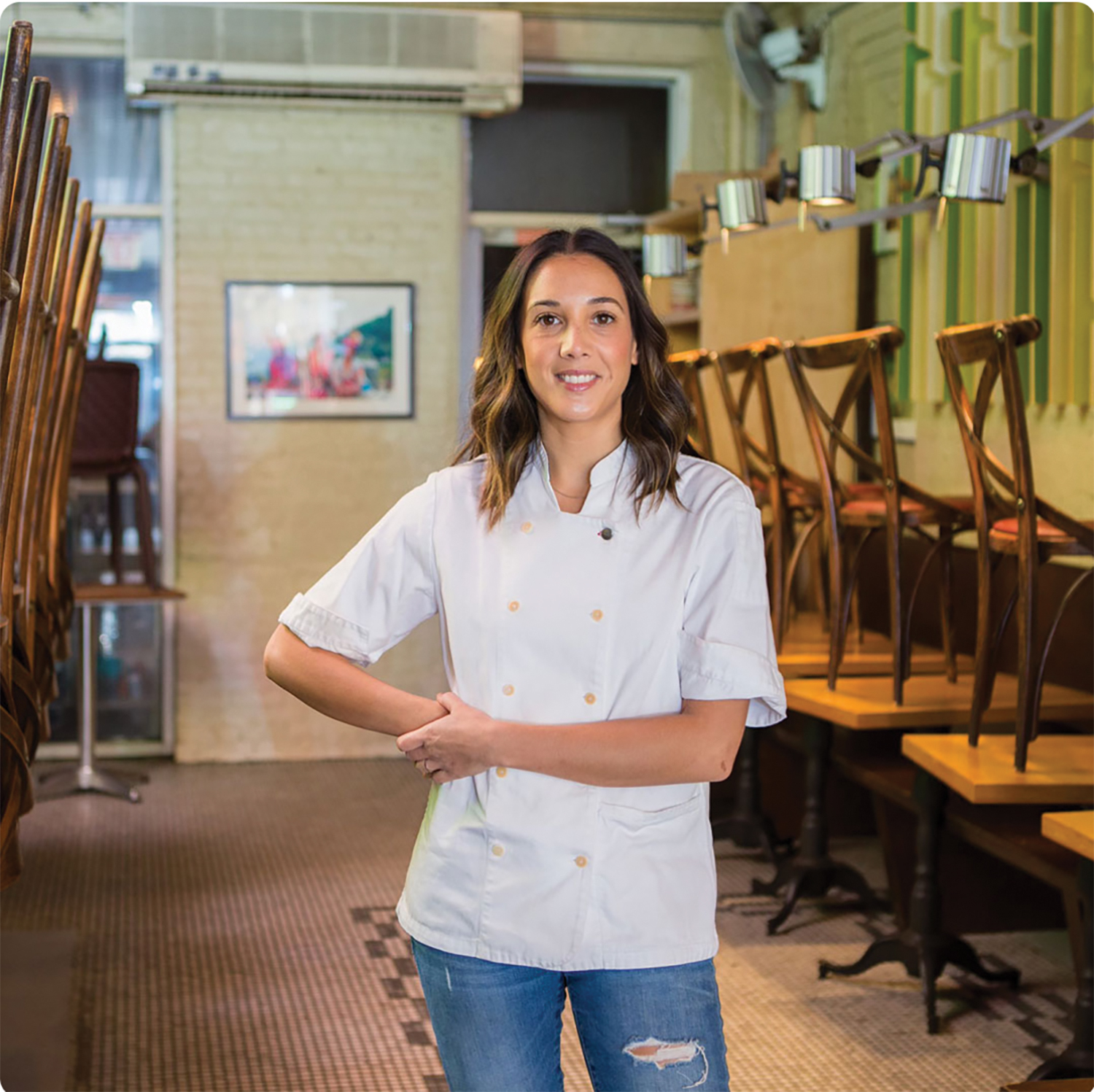 Dinner with Maneet Chauhan, Leah Cohen and Amanda Freitag | Thursday, October 13, 7:00 PM – 10:00 PM | God's Love We Deliver
Leah Cohen, the chef and owner of acclaimed New York City restaurants, Pig & Khao on the Lower East Side, and its newly-opened sister restaurant, Piggyback NYC, in Manhattan's Chelsea neighborhood partnered with her friends Maneet Chauhan and Amanda Freitag for a sold-out dinner on Thursday.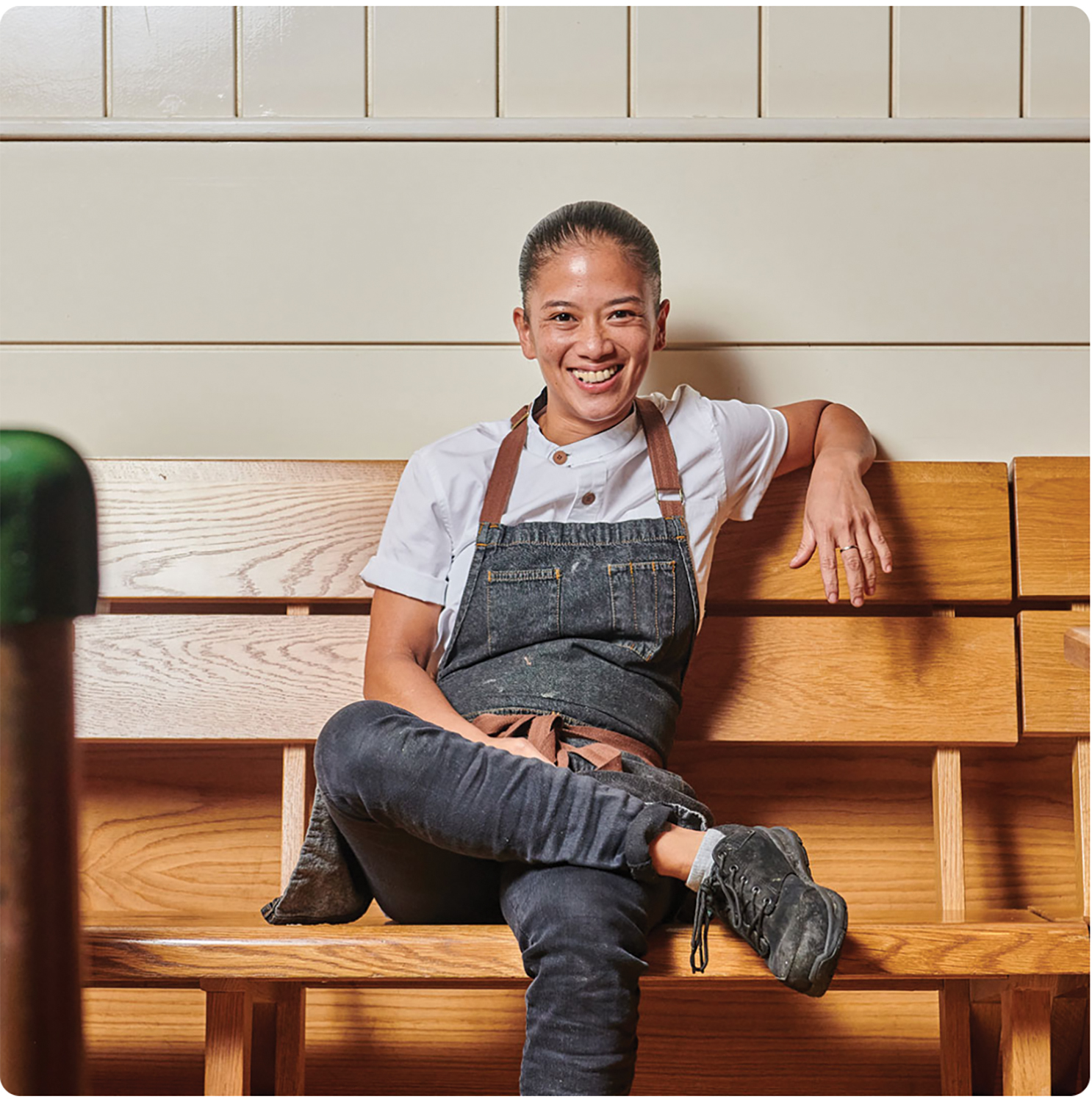 Ultimate Pizza Party hosted by Buddy Valastro | Saturday, October 15 2:00 PM – 4:00 PM | Fornino
Born in Los Angeles, Chef Angie Ampil spent most of her childhood in Manila, Philippines. She moved back to California and majored in Finance and Economics at Santa Clara University before beginning her culinary journey. Since then, Chef Angie has perfected her culinary skills across the country through a variety of roles including Tournant, Sous Chef, Private Chef, and Task Force Executive Chef.
Chef Angie started with Upland NY as Sous Chef in 2017 before moving to Upland Miami as Executive Sous Chef. Chef Angie rejoined the Upland NY team in early 2021 as Chef de Cuisine. We were proud to promote Chef Angie to Executive Chef in February of this year.
Ampil is part of the Ultimate Pizza Party hosted by "Cake Boss" and owner of Las Vegas pizza joint Buddy V's Ristorante Buddy Valastro this Saturday at Fornino in Brooklyn Bridge Park where gorgeous waterfront views are expected to be upstaged by the aroma of freshly baked pies.
Among the celebrated chefs slated to take the stage in front of a live audience at the Festival's 135,000 sq. ft. culinary playground, Grand Tasting featuring Culinary Demonstrations presented by Liebherr Appliances at Hudson River Park's Pier 76 are Robert Irvine, Andrew Zimmern, Carla Hall, Duff Goldman, Alex Guarnaschelli, Marcus Samuelsson, Geoffrey Zakarian, Katie Lee, and Anne Burrell.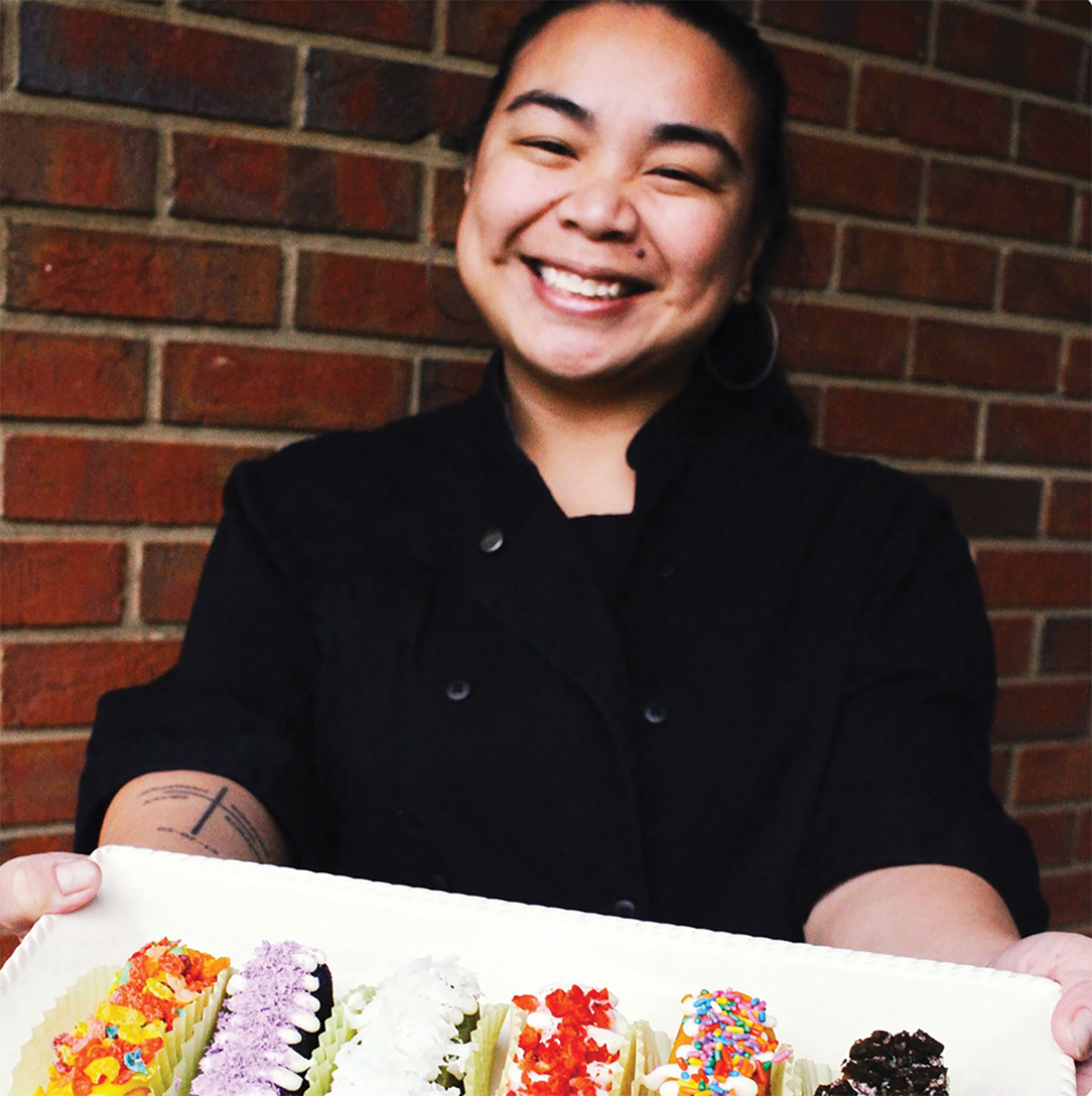 Grand Tasting featuring Culinary Demonstrations presented by Liebherr Appliances | Saturday, October 15 and Sunday, October 16, 12:00 PM – 5:00 PM | Hudson River Park's Pier 76
Joining this array of star chefs for both days of the Grand Tasting is Chef Janice de Castro of Keyks. Chef Jae, as she is fondly called, spent the majority of her career as a marketing and communications director in the financial and professional services world. It was not until she decided to become a stay-at-home mom did she realize her love for dessert making.
Keyks is known for their Twinkie-inspired desserts called Keyks, Kukis, and childhood treats made in a more "delicious fashion" to bring a higher level of childhood nostalgia to people's palates and hearts. Chef Jae's innovative products and flavor pairings are inspired by our Filipino roots, memorable everyday experiences, and travels.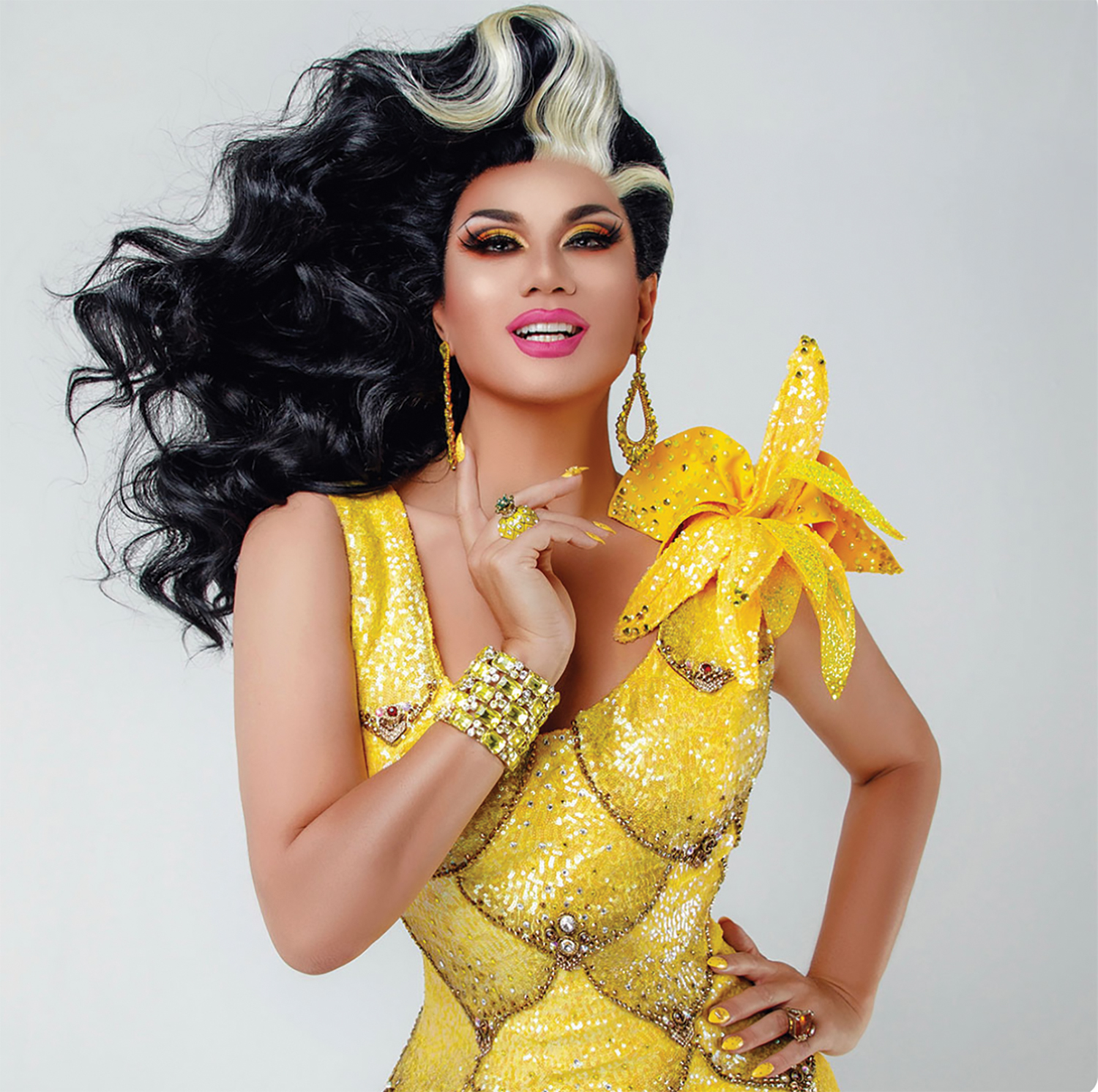 ABSOLUT Drag Brunch hosted by David Burtka and Neil Patrick Harris with special guests Manila Luzon and Latrice Royale | Saturday, October 15, 12:00 PM – 2:00 PM | The Venue on Music Row at Hard Rock Hotel New York
And if you're a fan of Manila Luzon, you can catch her at the ABSOLUT Drag Brunch on Saturday, Oct. 15. This popular festival event is back, hosted by actor Neil Patrick Harris and chef David Burtka, along with and featuring "Drag Race" contestants Manila Luzon and Latrice Royal as well as local queens Essences, Hibiscus and Marti Cummings. n