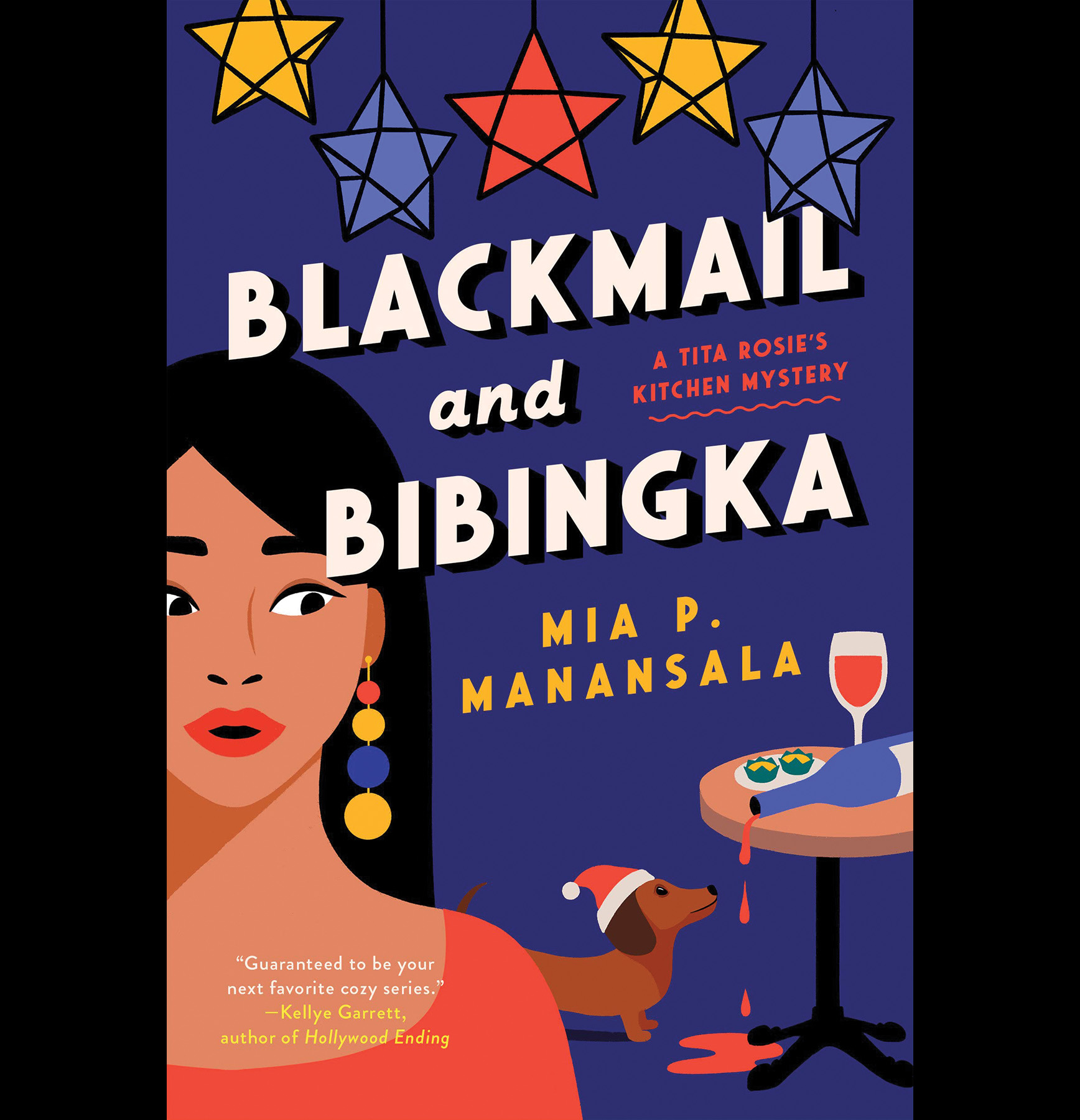 Book coach and author Mia Manansala burst into the literary scene last year with her smash debut Arsenic and Adobo, which would turn out to be the first installment of a quirky and fun series steeped in rich Filipino heritage and spiced with a generous helping of delicious Filipino food.
She made it a quick one-two punch in the cozy mystery subgenre with her follow-up to her successful debut called Homicide and Halo-Halo.
This fall, fans who have fallen in love with her characters led by Lila Macapagal and her friends and relatives are in for a surprise: the release of the third book in what is now also called as "Tita Rosie's Kitchen Mystery" series.
Blackmail and Bibingka takes off where Homicide and Halo-Halo ended.
Like Arsenic and Adobo, Homicide and Halo-Halo ended in a cliffhanger and like what she did in the first two books, the author teased the readers by releasing the saga's next installment's new chapter.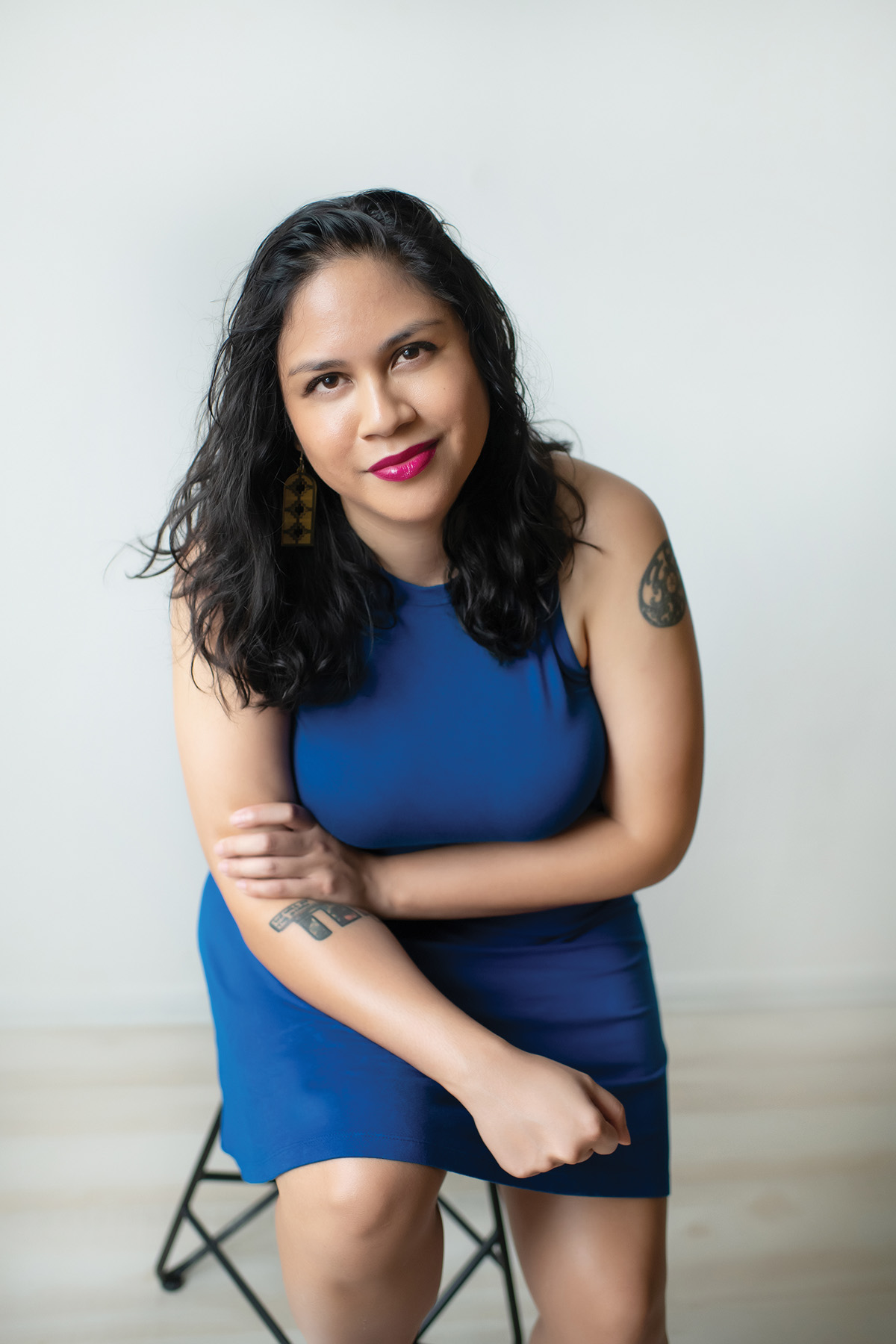 Manansala has brought a brand-new generation of cozy readers to the table, making inroads with millennial readers because she is in touch with the voice and texture of their communities. A subgenre of crime fiction, 'cozies' highlight quirky amateur sleuths and their crime-solving powers in small-town settings. Manansala's books embrace conventions of the culinary cozy subgenre while also pushing past them, creating diverse mysteries that everyone enjoys.
Like its predecessors, Blackmail and Bibingka is a thrilling mystery that features these all-too-relatable characters (hello, Titas!), relatable family dynamics, and delicious food (recipes for delicious Filipino dishes included in the back of the novel).
The stories happen in the small town of Shady Palms, Illinois. In a nutshell, local baker Lila Macapagal and her relatives run Tita Rosie's Kitchen, serve delicious Flipino dishes, and solve crimes on the side as amateur sleuths.
The latest installment of Lila's food- (and murder-) filled adventures still carries Manansala's trademark mouth-watering descriptions, laugh-out-loud one-liners, and charmingly relatable heroine.
Manansala's style makes the series such page-turners that fans have been known to devour the books in one sitting, like a delicious bowl of halo-halo and a plate of bibingka,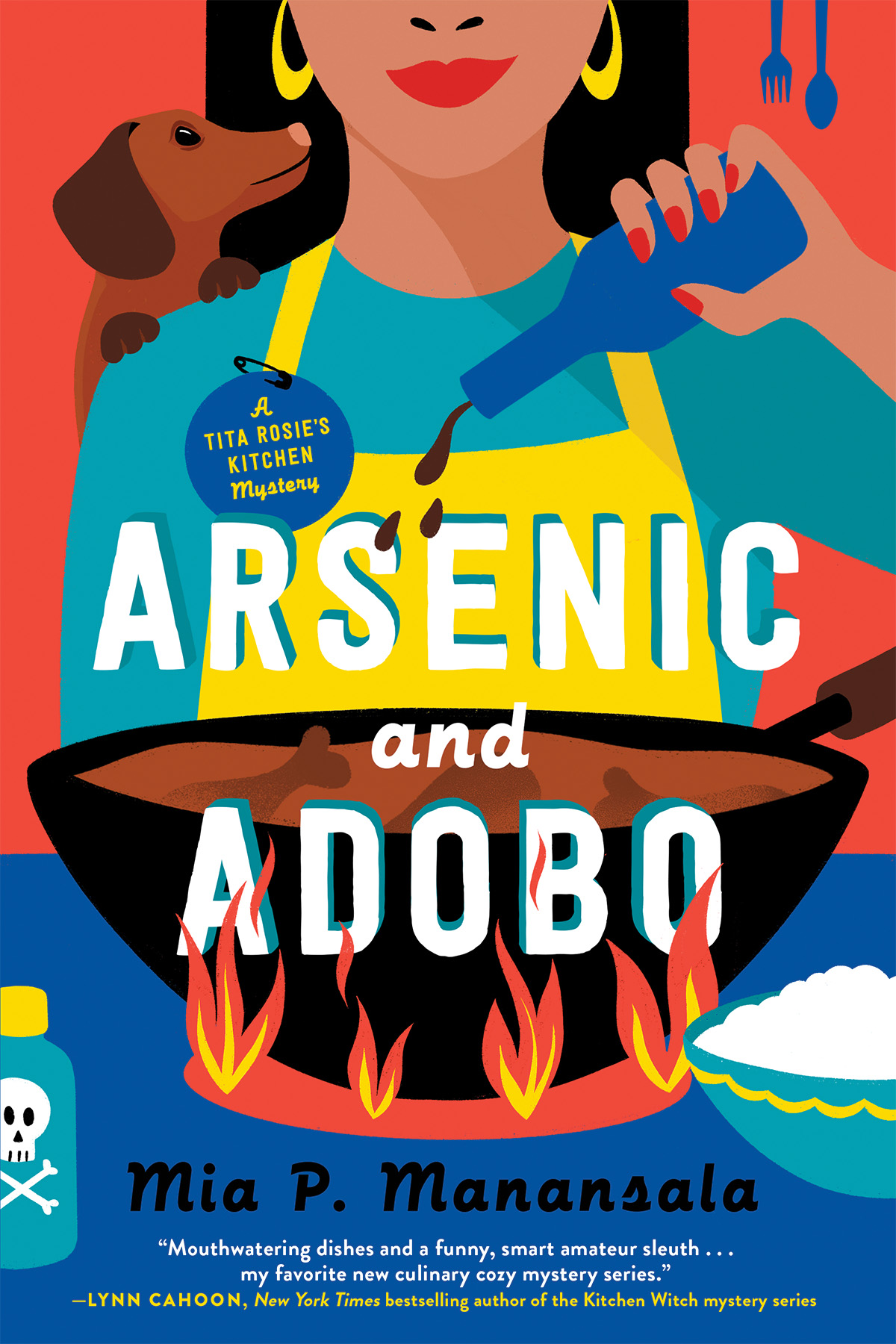 In an interview with the Asian Journal, Manansala revealed that her first book wasn't originally sold as Arsenic and Adobo. The original title was Love, Loss, and Lumpia, which her editors liked but they told her it wasn't "mystery enough."
"So I brainstormed a list of titles that fit the usual cozy mystery parameters but also included Filipino food and sent them the list," she shared. "They chose Arsenic and Adobo from the list (which I love so much and made me wonder why it took me so long to come up with it) and from that point on, I followed the convention of an alliterative crime word plus Filipino food. It's so much fun!"
Manansala's books aka Tita Rosie's Kitchen Mystery series are centered around Filipino food, family, and murder. Her protagonist, Lila Macapagal is thrust into the middle of a murder (like the first book) or solving a murder at a small-town beauty pageant that she's judging in the second installment of the series.
"Filipinos tend to love beauty pageants, so I thought it'd be interesting to set a crime at one," she said of Homicide and Halo-Halo.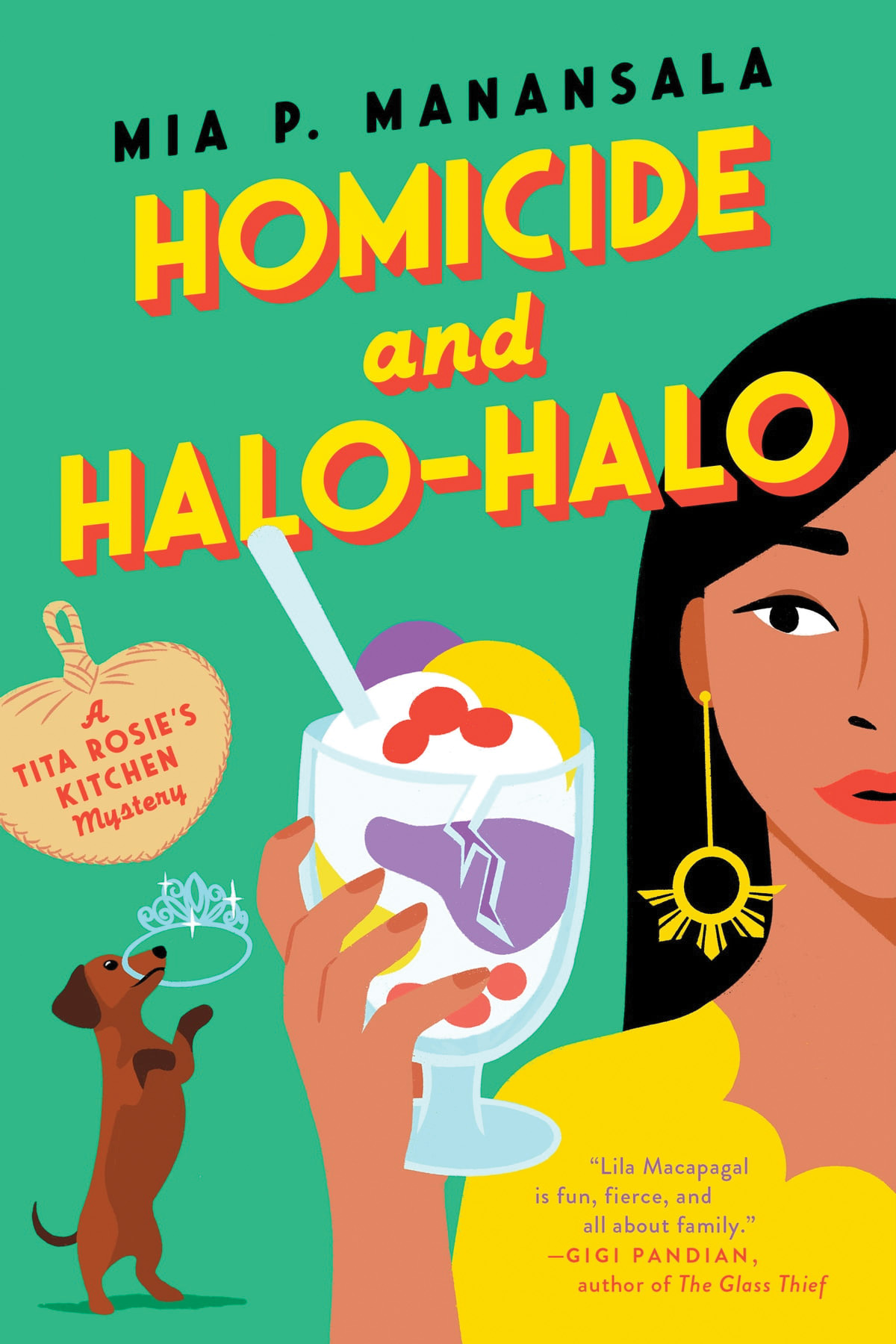 "Homicide and Halo-Halo was the first book I've had to write under contract, so before I could even begin I had to turn in a full synopsis (the entire story of the book including the ending) to my editors," Manansala recalled.
This is something she has to do for all her contracted books, so she always does an outline, builds her synopsis from that, and then uses those documents to guide her while she drafts the story. When she gets stuck, she turns to the synopsis and outline saying that she does not have the time to wait for inspiration to strike.
She also talked about the "Second Book Syndrome" where authors and writers feel that writing their second book is so much more difficult than their first because, with the first book, they could take as much time as they wanted to make it "right."
"The second book is often part of your contract and on a deadline, so you not only have to write on a much tighter timeline than you may be used to, but you also have to do it while editing and promoting your first book and dealing with increased pressure to do well. It can be overwhelming in the best times, and having to deal with it after getting laid off and during a global pandemic…I'm so proud of myself for pushing through it all and producing a solid book," she said.
 "I followed the convention of an alliterative crime word plus Filipino food. It's so much fun!" -Mia Manansala
As an author, Manansala believes it is extremely important to have Filipino characters like Lila Macapagal in her books.
"I follow the Toni Morrison adage of writing the books I want to read, that I wish I could find on the shelf but can't. There are some wonderful Filipino and Filipino diaspora writers out there, but there could always be more," she said.
Manansala was an English language instructor at a cultural immersion language school, which closed down at the beginning of the pandemic.
She works part-time at her local library where she spends the first half of the week writing and working with her book coaching clients, the second half doing her library job. Her weekends tend to be dedicated to writing-related activities as well.
"I work best late morning to early afternoon – after 4 or 5 p.m., my brain is mush, so I try to get all my productive work out of the way as early as possible in the day," she shared.
Born and raised in Chicago, Manansala grew up in a multigenerational household that included her maternal grandparents, her parents Nilo and Marion, her two younger brothers, and a couple of cousins.
"It always felt rather hectic and nobody had any privacy. My father was a wonderful cook and would always make delicious feasts every Sunday, which is why all my stories focus heavily on the importance of family and food," she said.
Manansala was quite young when she realized she wanted to write.
"I'm not sure the exact age, but I was definitely in elementary school when I discovered how much I loved reading and writing stories," she recalled. "When I was a kid, my biggest dreams were to become an astronaut, a teacher, and a writer, so I've achieved two out of three!"
She is thankful and appreciative that her parents always had her back.
"They taught me the importance of family, and that it's OK to dream big as long as you have a backup plan. They'd always been supportive of me and my creative ambitions, but they also taught me to be practical and keep my options open," she said.