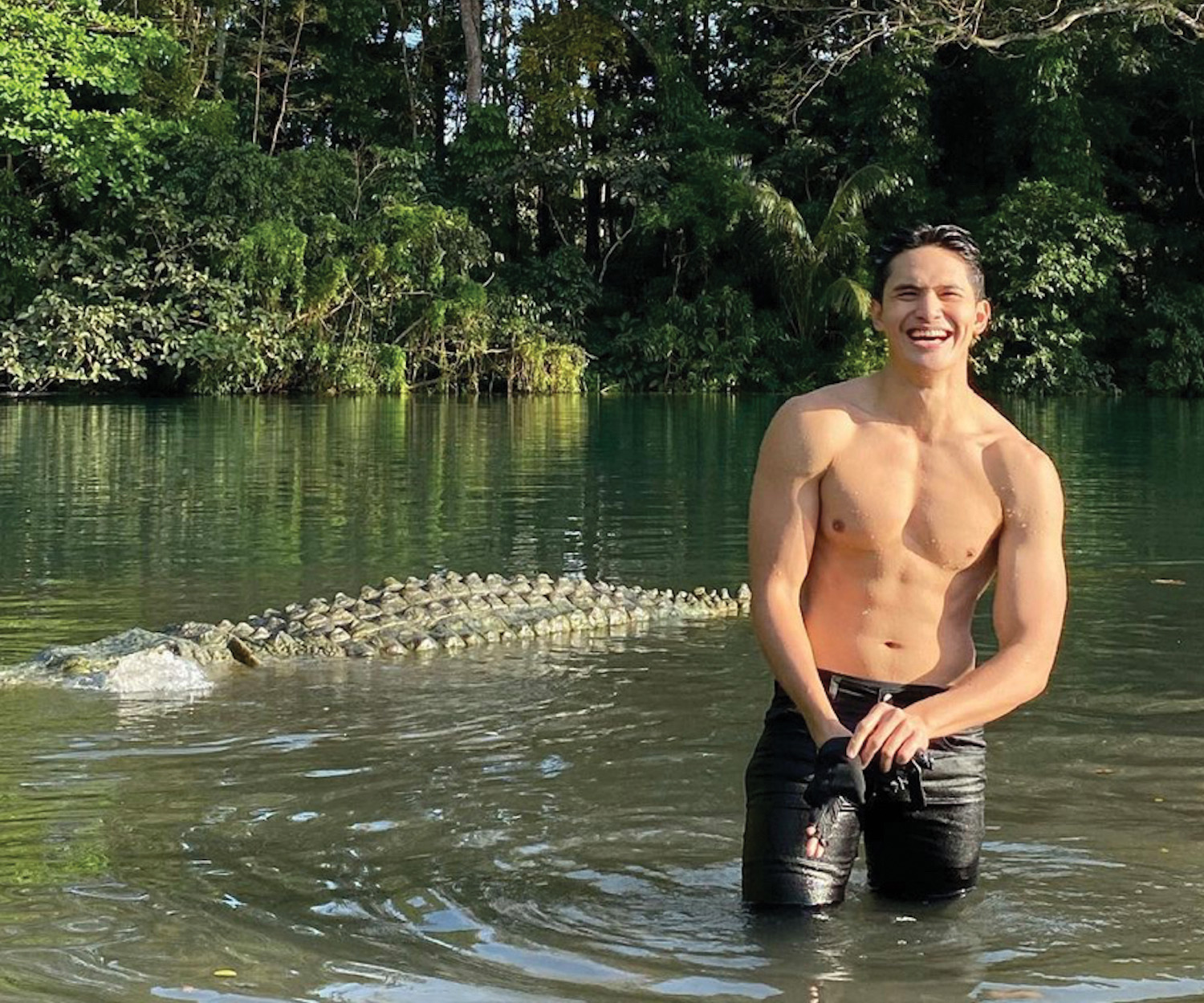 RURU Madrid, who finished as one of the runners-up in the "Protégé: The Battle for the Big Artista Break" reality series on GMA Network, is extremely happy that viewers tuned in and watched the pilot episode of his adventure series "Lolong."
According to a story on PEP.ph, even Ruru's co-star in the series, veteran actor Christopher de Leon, was impressed with the script, and even more impressed with how the series is being directed.
Even through the delays, as well as the trials and tribulations, experienced by the entire cast and crew, nobody thought of quitting the series and pushed through with it.
In a message he sent, Ruru expressed his heartfelt thanks and his hope that people keep watching the adventure series.
"First of all, sobrang sarap po sa puso that finally all of what we have worked hard for is bearing fruit," he said.
"Before, I was thinking why we continued to experience delays for 'Lolong' and I was already losing hope, but this was the reason for those," he continued.
"I realized that for all things there is perfect timing and a reason why things happen, and I can say that this is it. I'm just very thankful for everyone involved with 'Lolong,' from the bosses of public affairs to our director, to the writers, those who are involved with CGI (computer generated images), prod team, crew and cast, and to everyone who watched 'Lolong'," he further said.
"Hopefully, you all continue to watch 'Lolong' every night. We are just getting to the exciting parts," Ruru stated.
For the actor, who is in his 10th year in showbiz, this is big break that he has been waiting for. And he promises to be true to himself even as he experiences success in the biz.
"After 10 years, the Lord has, little by little, fulfilled my dreams. I promise to still be humble and to give my best in all that I do," the Encantadia actor said.
Ruru is currently in South Korea taping for "Running Man Philippines." He is also in the cast of the movie G! LU (Go! La Union) which also stars Kiko Estrada, David Licauco, Teejay Marquez, Derrick Monasterio and Enzo Pineda.
* * *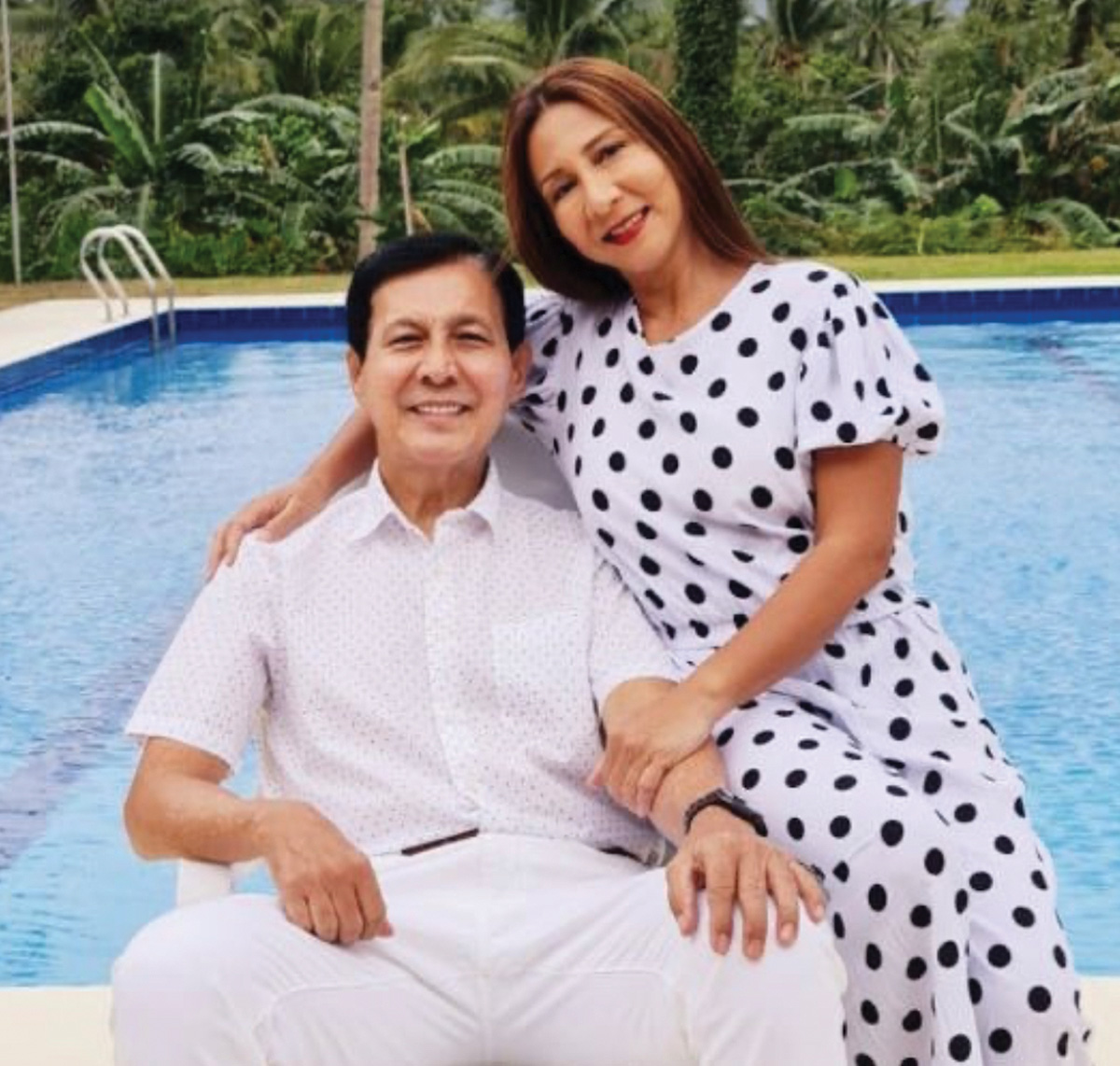 Veteran actor Tirso Cruz III has been chosen to become new chairperson and CEO of the Film Development Council of the Philippines (FDCP) under the new Marcos administration.
"I'm honored I was chosen. This is a big job and I need the help of the council and my colleagues in the industry," Tirso declared. He was inducted into office along with other newly-appointed officials at ceremonies in Malacañang on Tuesday, July 5.
Even though he has been appointed to a new position, Tirso maintains that his bread and butter remains to be acting.
"I am still an actor. This is my bread and butter. I will return to 'FPJ's Ang Probinsiyano' and other projects that I have committed to," he stated.
Veteran director Joey Reyes supports the appointment of Tirso as FDCP chair/CEO.
"We need a leader like Pipo who is respected, who listens, and who has empathy for others. We believe that he is the best person to bring us all together," Reyes said.
For her part, current FDCP chair Liza Diño, who was reappointed by former President Rodrigo Duterte until 2025, declared that she respects the decision of Malacañang and welcomes the appointment of Cruz.
In a Facebook post, Diño said, "I just wanna let you know that the agency has also read the latest development regarding the chairmanship of the FDCP online, and while we haven't received any official communication from the Office of the President, that we are preparing for a smooth process of transition and turnover of the FDCP to our new chair."
"And we will welcome him when he arrives here," she continued.
"I just want to take this opportunity to thank everyone for their support, for all of your messages, thank you so much for your love and support," she further stated.
Congratulations to Tirso Cruz III on his appointment to the FDCP!
* * *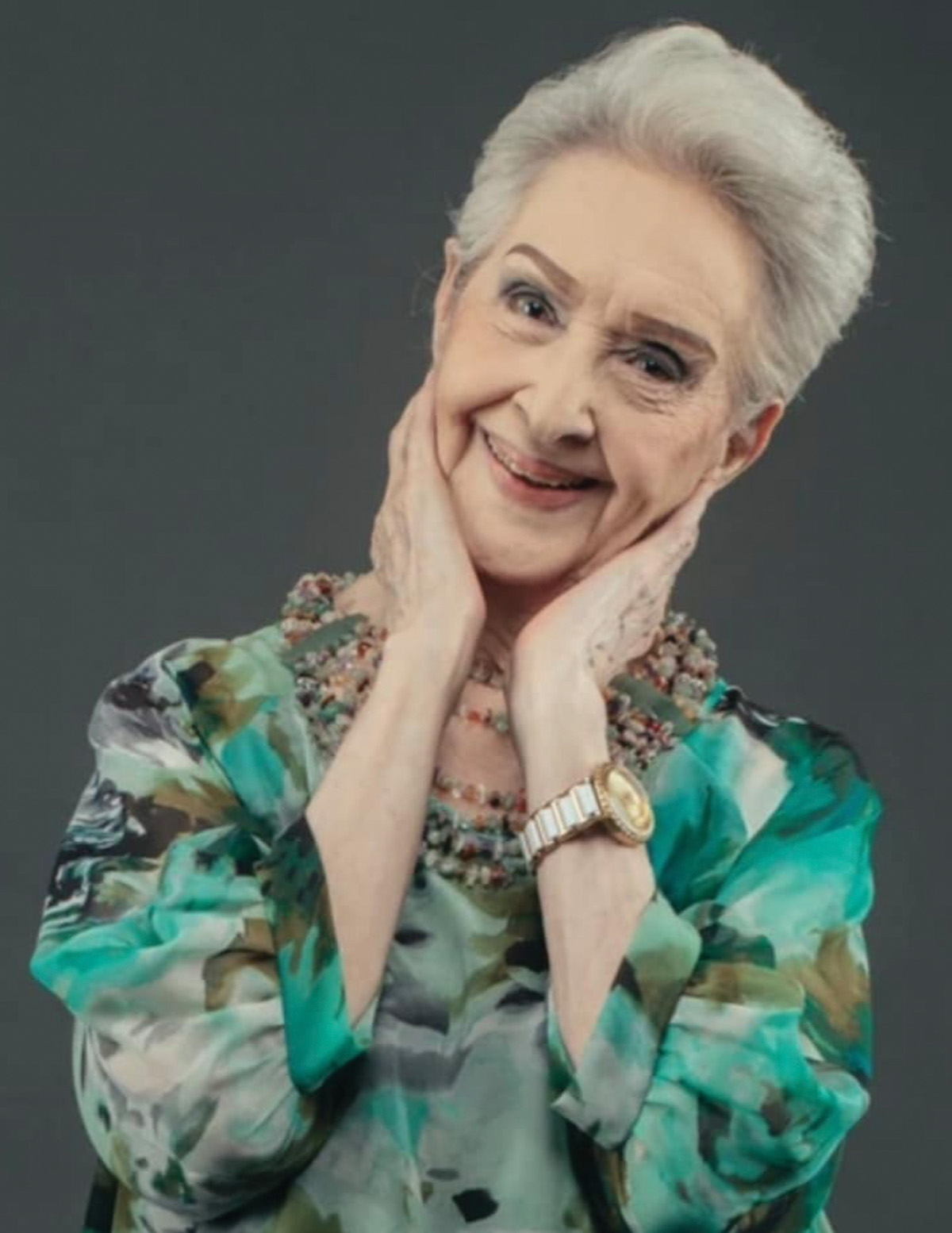 Screen legend Gloria Romero will be seen in the fifth anniversary episode of GMA Network's "Daig Kayo ng Lola Ko." She will be doing a short intro for the episode.
According to a story on PEP.ph, the people behind the series are grateful that the veteran actress said yes to appearing even for a short while for the anniversary episode of the show.
"For the anniversary series, we were able to have Tita Glo do a short intro. But it's only for the anniversary series only, not for the entire 2022 or even for 2023," Ali Dedicatoria, AVP for Drama.
"Because of Tita Glo's age, we really need to take care of her… that we don't expose her to too many people. We don't want 'Daig' to be the reason why she gets COVID or whatever. For the anniversary series, the rare moments that we will see Tita Glo, you will all see it for the month of July. That's one of our special offerings for the 'Daig Kayo ng Lola Ko' anniversary," Ali added.
The series stars include Rufa Mae Quinto, Andre Paras, Cai Cortez and Jo Berry.