HAPPY New Year! And just like that, we're in 2022 and we're still in the middle of the ongoing COVID-19 pandemic.
For the past couple of years, we saw a surge in small businesses that began during the lockdown. We also saw a rise in the cases of hate and violence against Asian Americans across the country and how the community banded together to denounce these crimes.
Filipino Americans welcomed Joseph Biden as the new president of the United States and across the diaspora, they celebrated Hidilyn Diaz who won the first-ever Olympic gold for the Philippines and Lee Kiefer, a Filipina American fencer who likewise secured a gold medal for Team USA.
Following tradition, the Asian Journal editorial team begins the year reflecting on the MDWK Magazine stories from 2021. Each week, the MDWK Magazine features long-form stories of Filipino American personalities, organizations, and businesses that continue to break barriers in their respective industries, as well as highlighting the Fil-Am experience living in America and the various social issues the community faces.
The 52 features published have covered ways families have celebrated major holidays while staying safely at home, the annual observance of Fil-Am History Month, new books by Fil-Am authors, and more.
It's always difficult to narrow down the best features — as each one is compelling — we remember several stories that have been widely shared and discussed. To read these selected features & other stories in their entirety, visit MDWK Magazine online.
Personalities
Last year, we featured a host of personalities, ranging from authors with current and upcoming books and actors who are on stage, television, or film.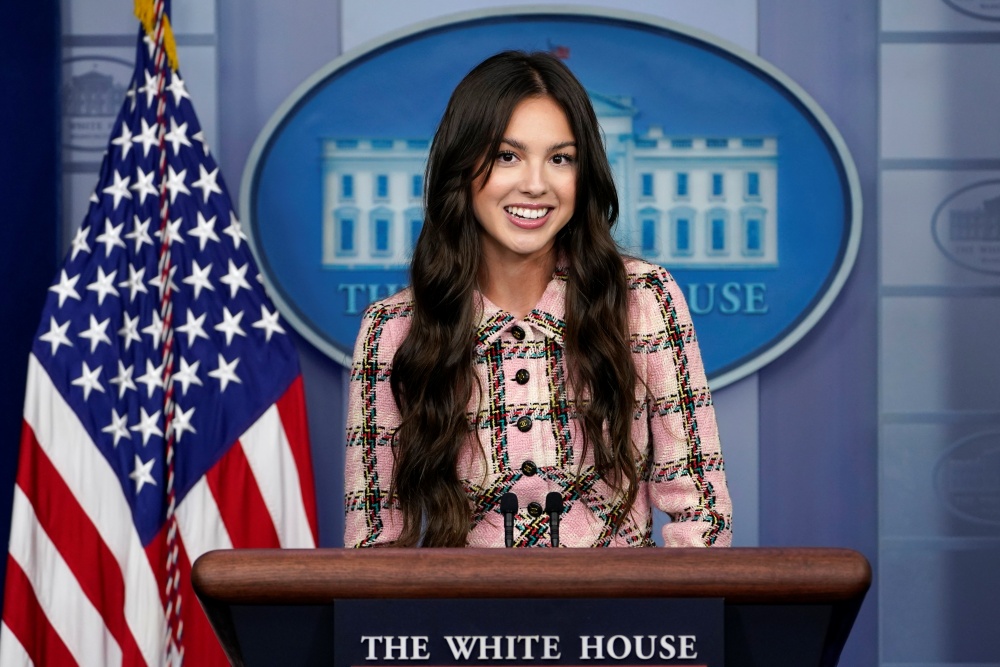 Perhaps the biggest splash was made by breakout star and teen sensation Olivia Rodrigo. Her debut single Drivers License broke the Spotify record for most streams of a song in a single week as it was streamed 65,873,080 times during the week ending on Jan. 14, according to Spotify's global weekly Top 200 chart. She went on to release her debut album, SOUR, garnering several Grammy nominations, including Album of the Year.
Olivia wasn't the only biracial Pinay living her best life in 2021.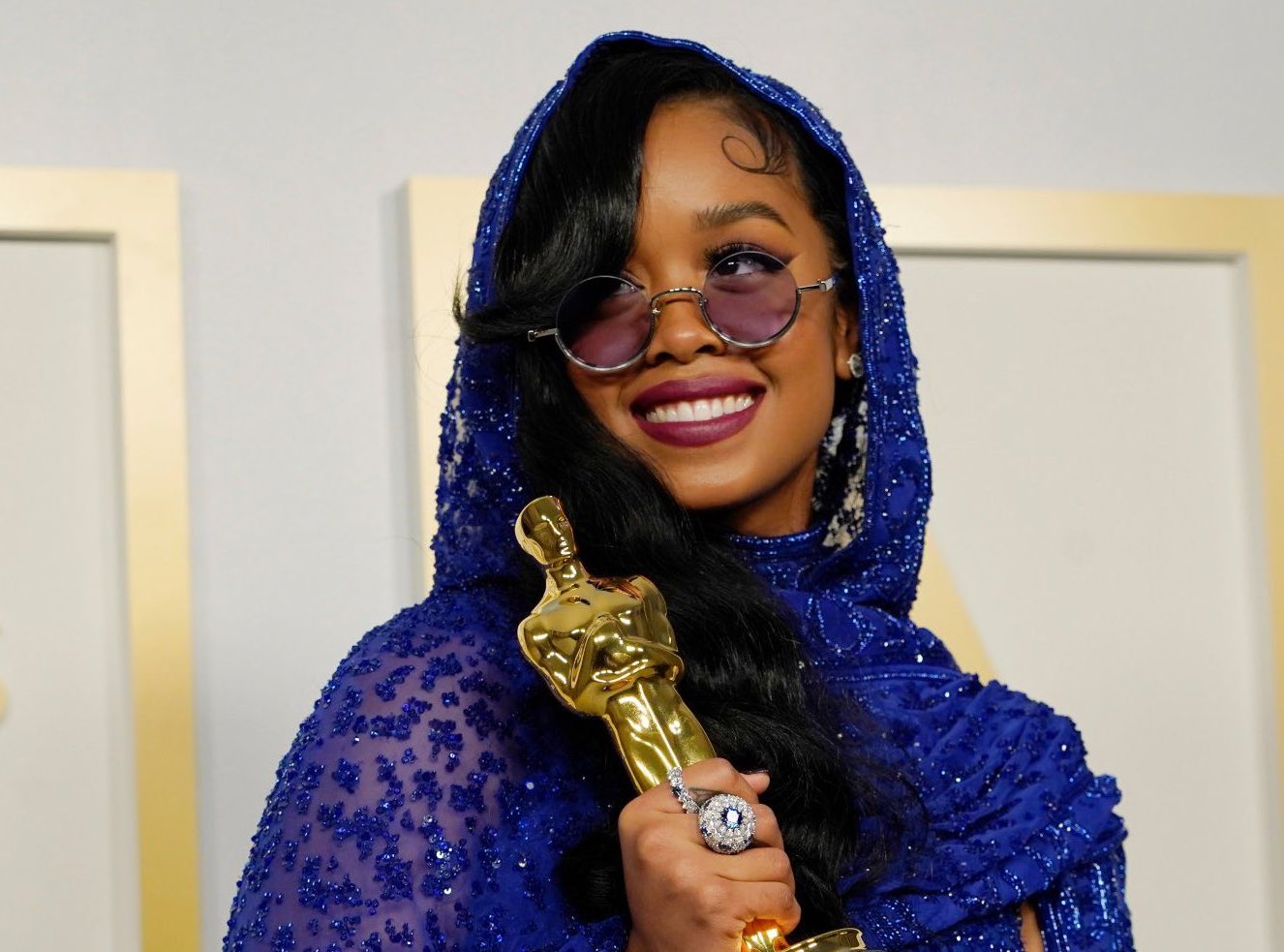 H.E.R. — an R&B singer-songwriter whose real name is Gabriella Sarmiento Wilson — kicked off the year by performing "America the Beautiful" at the Super Bowl and continued to make headlines nearly every month. She won Song of the Year for "I Can't Breathe" and took home the Oscar for Best Original Song for "Fight For You" from "Judas and the Black Messiah."
"Me just being up there is a message. It's a message to all the young Black and Filipino girls…that you can be up here," she said following her Oscar win.
And she didn't stop there — she dropped her debut album "Back of My Mind" and announced that she'll make her feature film acting debut in a remake of "The Color Purple."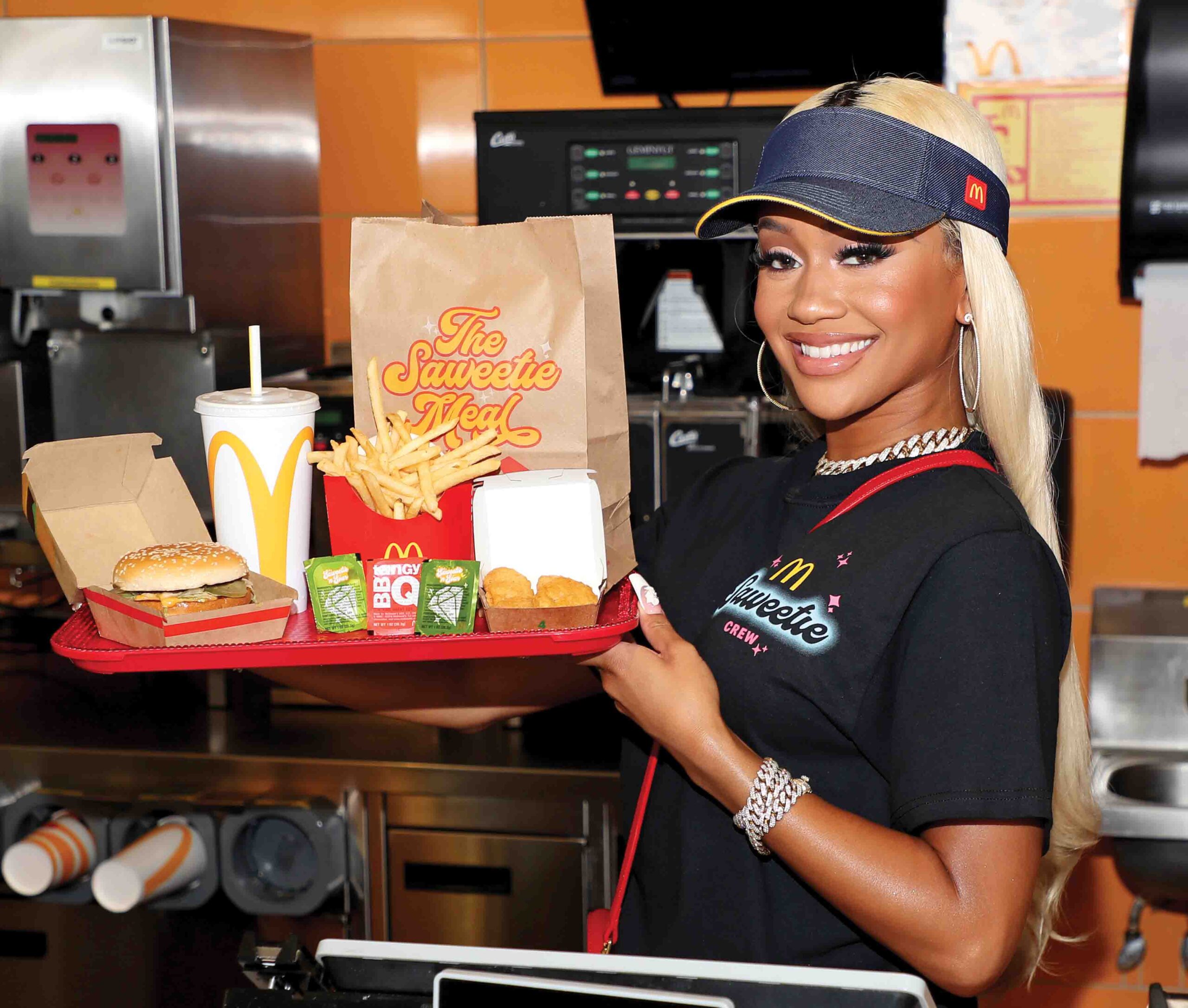 Saweetie's viral hit "Best Friend" was played on the radio and on social media, as she secured key brand partnerships like her own McDonalds meal. In an interview with the Asian Journal, the 28-year-old rapper spoke about the importance of representing her culture, saying "I remember my mom telling me that it's important for me to share my heritage, to share my culture. So anytime that it makes sense, I do let people know that I am half-Filipina."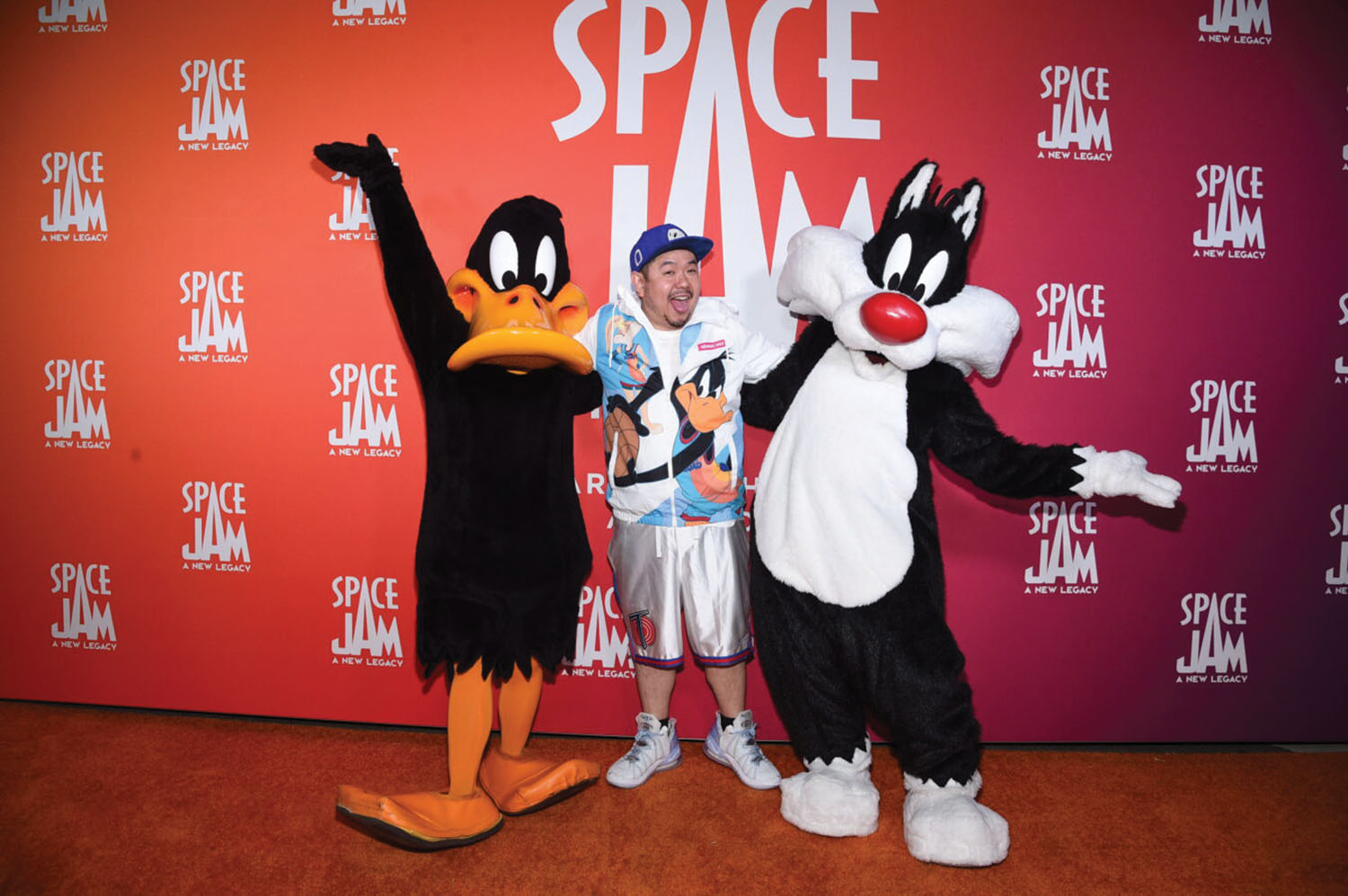 On the big screen, "Space Jam: A New Legacy," starring LeBron James, showed us the versatility of voice actor Eric Bauza, who lent his voice for Daffy Duck, Porky Pig, Elmer Fudd, Foghorn Leghorn and Marvin the Martian.
"We're living in this time where representation and multiculturalism [are] so important. For me to bear that responsibility of bringing these characters back to a generation from my heritage is an honor," Bauza told the Asian Journal.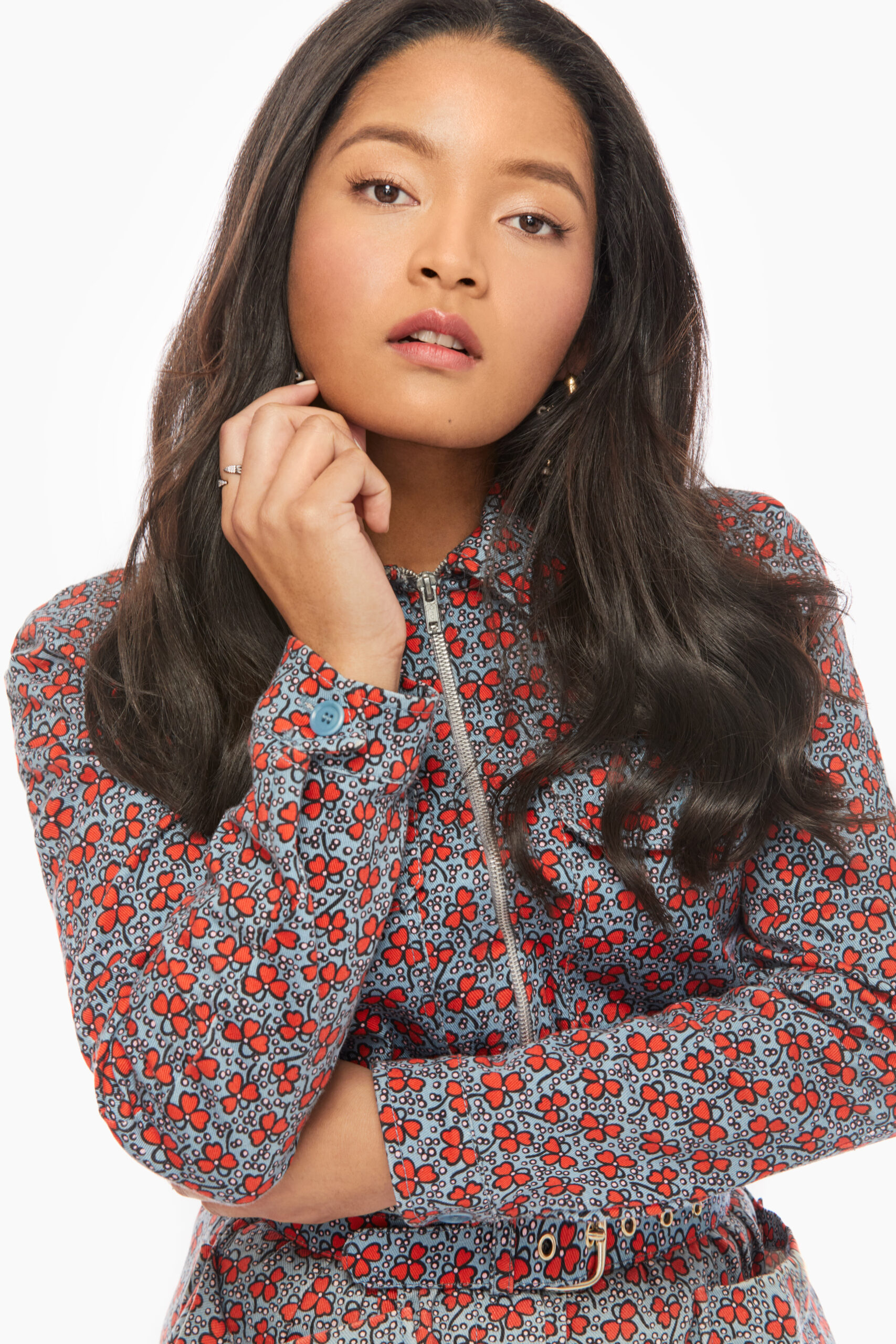 Meanwhile, the Disney+ series "Big Shot" starring Hollywood veteran John Stamos introduced us to Tisha Custodio who immigrated to the United States at three years old, settling in California with her family. She discovered acting at a young age and enrolled in the Orange County School of the Performing Arts followed by multiple summers at Shakespeare Orange County School where she studied alongside seasoned actors and also joined the CalArts intensive acting program.
And we can't forget Leyna Bloom, a Black and Filipina American model and dancer, who made history as the first transgender woman of color to grace Sports Illustrated's famed Swimsuit Issue.
According to Bloom, her feature on the publication's Swimsuit Issue is her way of "promoting something that has been missing in the world: trans beauty in all shapes and all sizes."
"I'm representing Filipina, I'm representing Black, I am representing people who have been immigrants. For them, I'm a vessel of change," she said.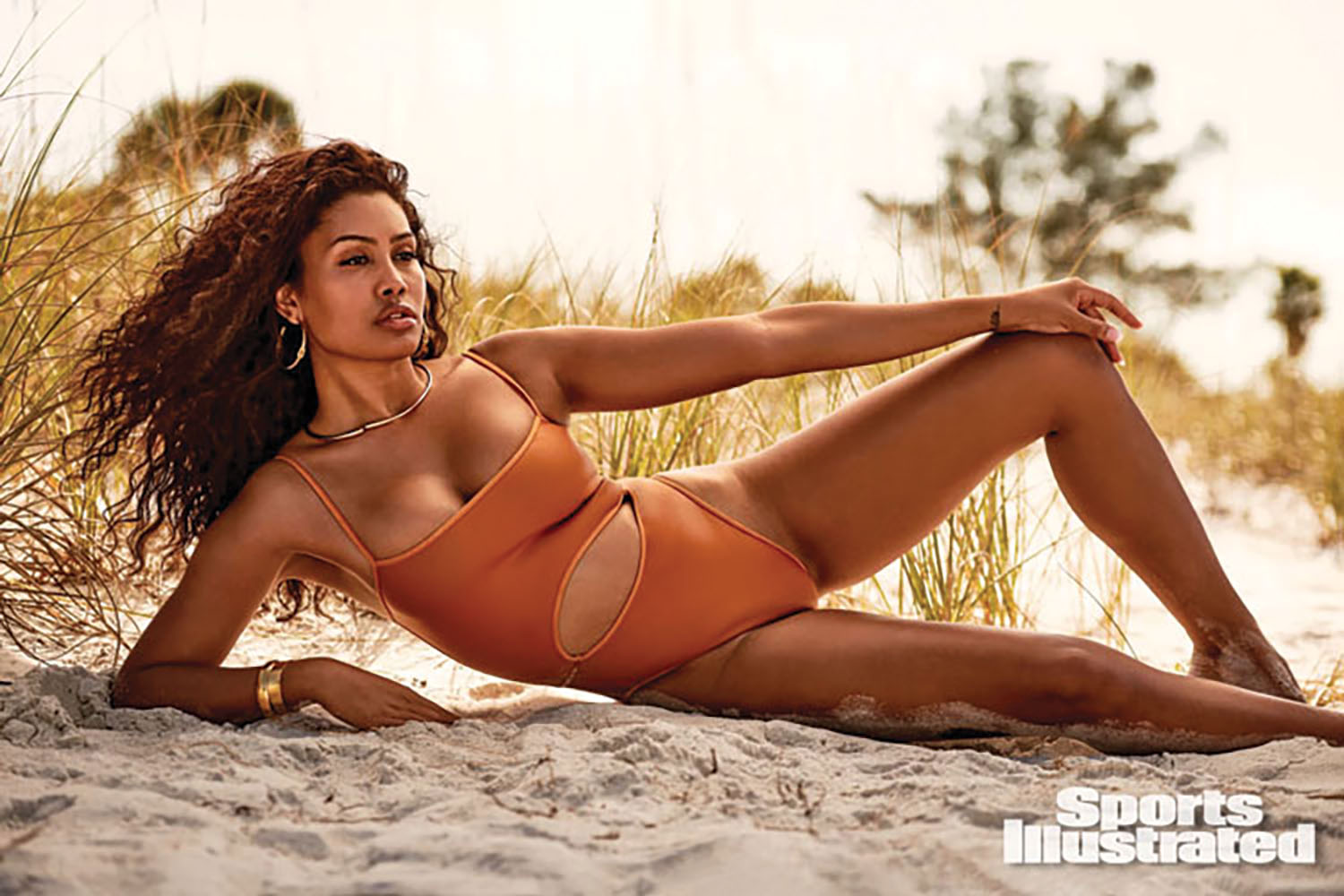 Chefs and their cuisine
We highlighted several Fil-Am chefs who spoke candidly about running restaurants and cooking amid the pandemic, while still proudly embracing their heritage and making their mark on the food industry.
Vallerie Castillo Archer became the first female executive chef of Yamashiro, an iconic Japanese restaurant in Hollywood, and has shaped the menu to give diners a unique dining experience with a stunning view of the LA skyline. It's an inspiring feat for Archer who started at the restaurant as a pastry chef in 2019, and previously, she was a stay-at-home mom before she received formal culinary training.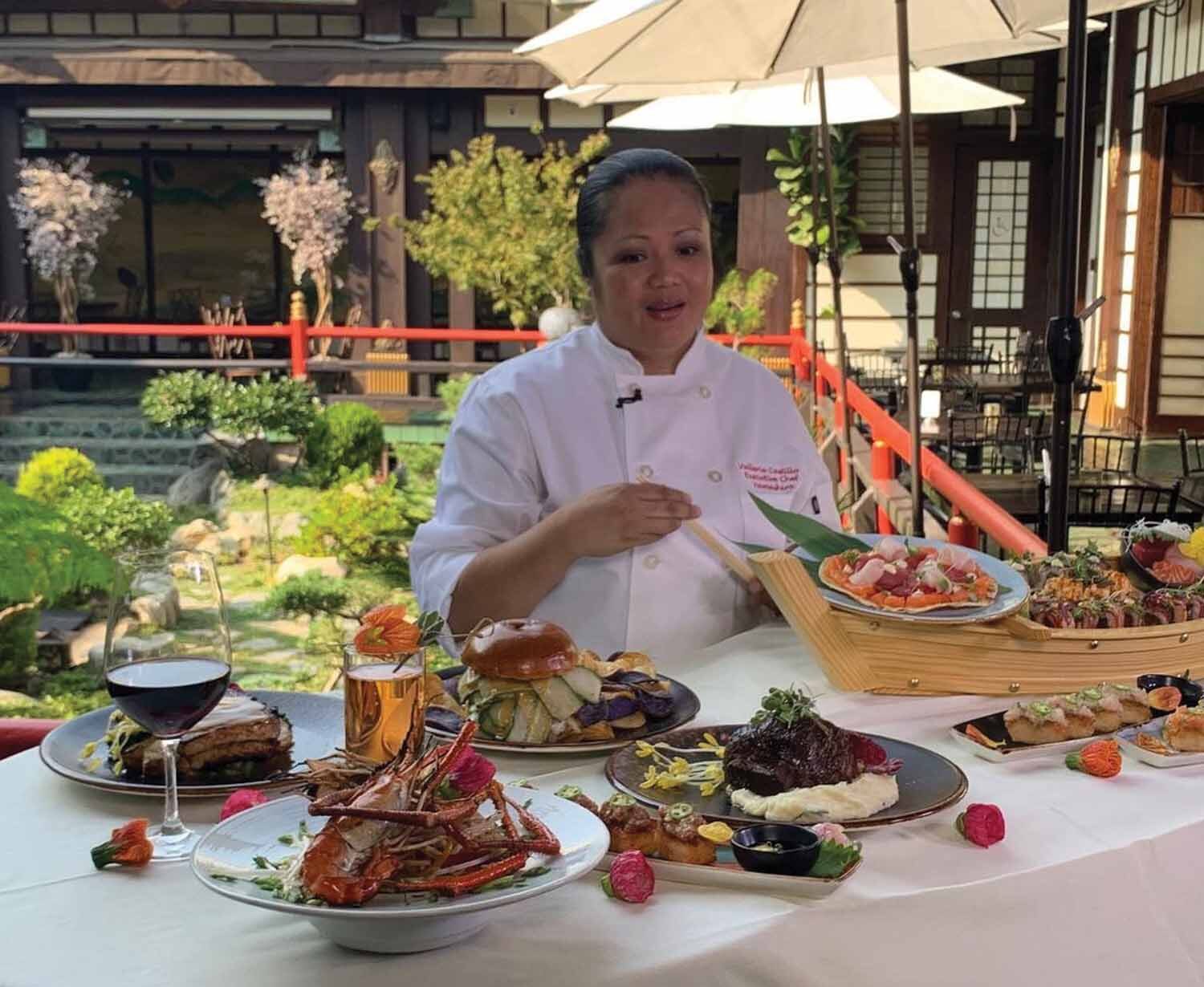 "It's an honor to be the first female executive chef and to be a Filipina and Asian executive chef. To be an immigrant coming here and leading is surreal," she told the Asian Journal.
Yamashiro has a bustling crowd of diners daily and has revived itself as a celebrity hotspot, but Chef Val makes it a point to come out and say hi to each table.
"I want to be remembered as someone who is approachable. I'm not this famous chef that you can't say 'hi' to. Like I said, every day is like my first day of work. I don't think I'll ever stop cooking," she said.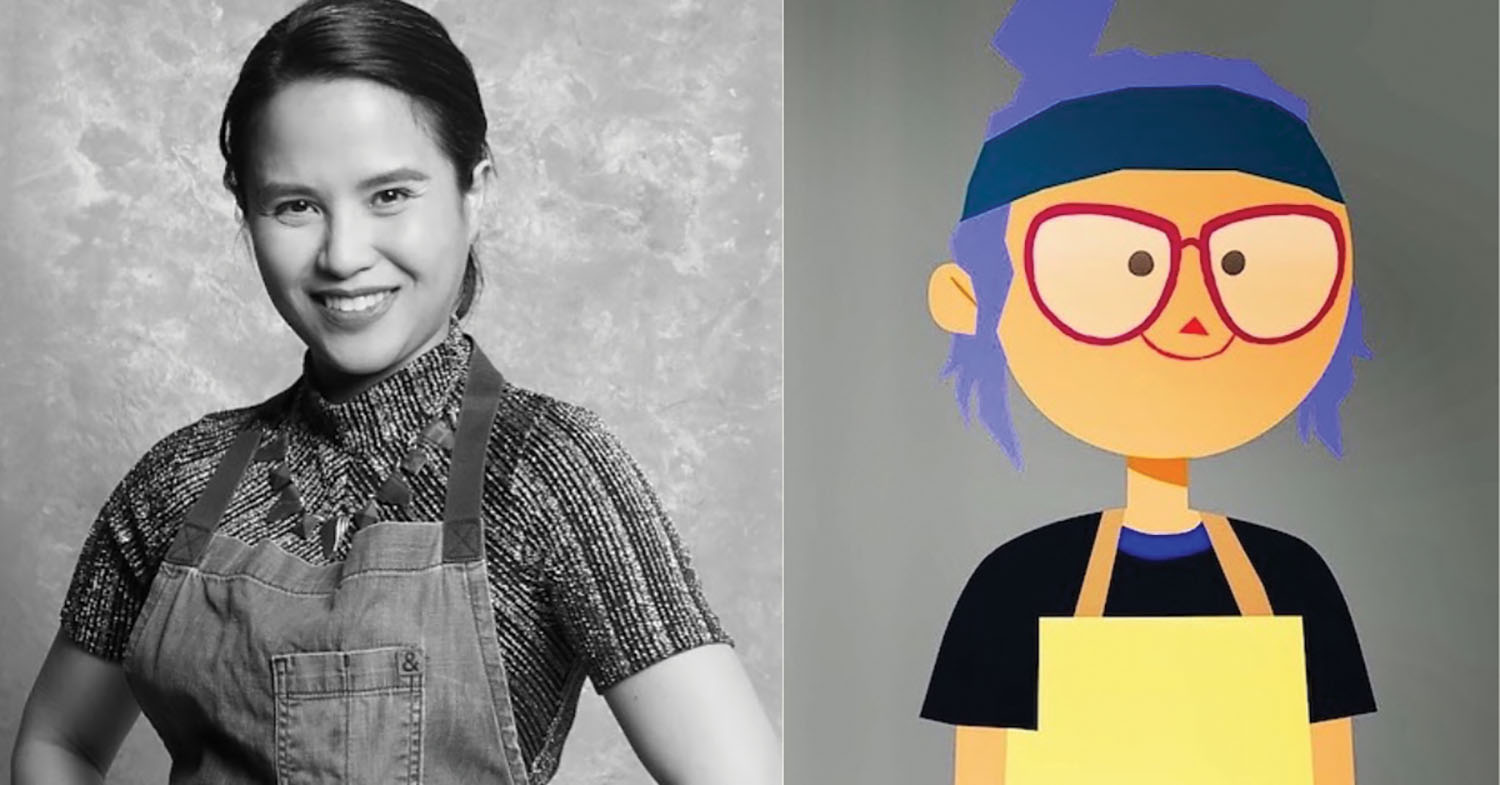 Last spring, Pinay chef Isa Fabro added voice actor to her growing résumé. Fabro, who creates Filipino-inspired desserts and conceptual pop-ups under IsaMADE, voiced Chef Jo in the first episode of "City of Ghosts," Netflix's new documentary-style animated series that follows a group of friends from different backgrounds as they interact with ghosts and learn about the rich history of LA's neighborhoods.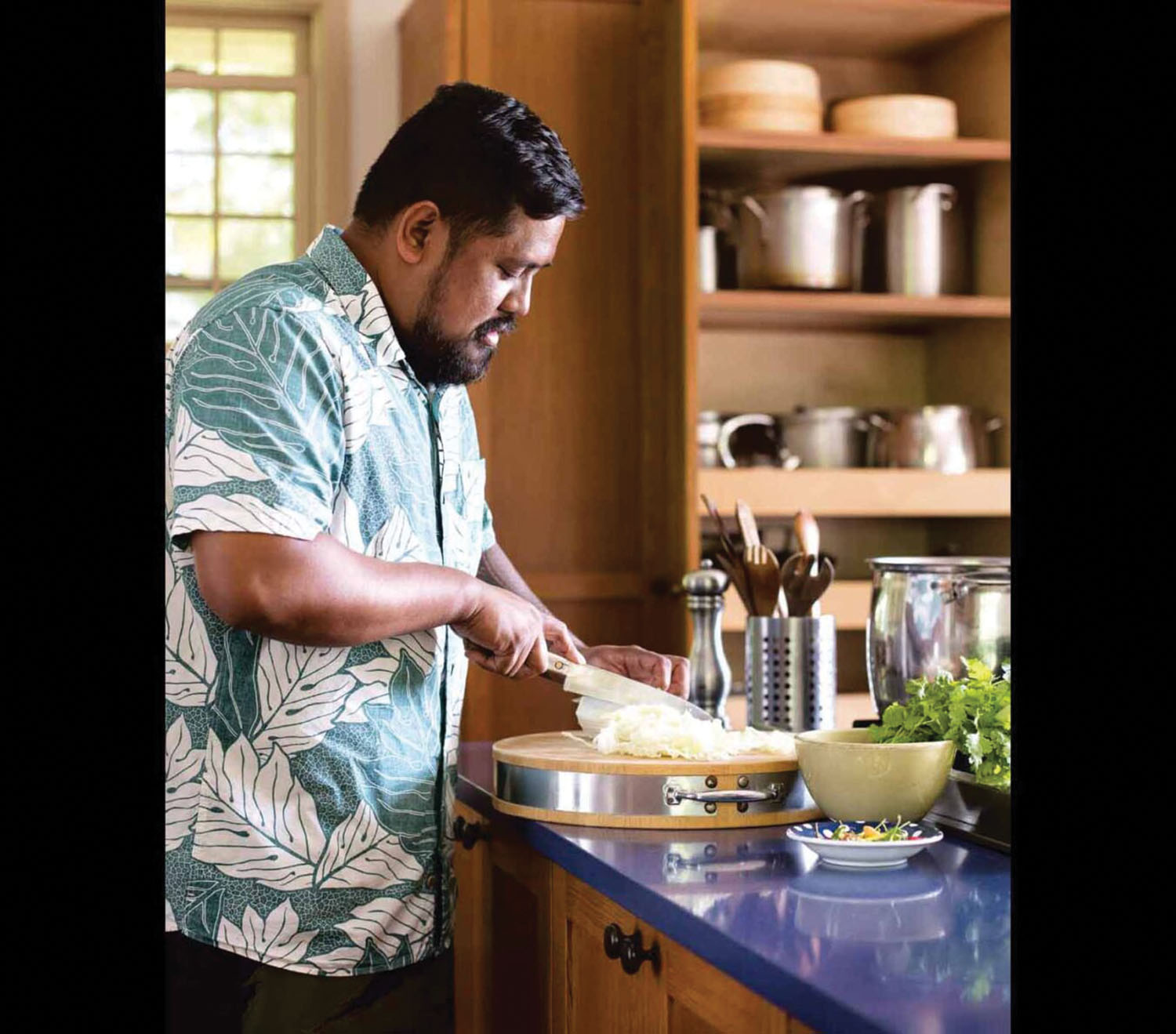 Two-time Top Chef finalist Sheldon Simeon released "Cook Real Hawai'i," a collection of everyday dishes that celebrate the culture of his home state and his own family's version of classic Filipino dishes like pancit and adobo. Call it his love letter to the home and the family that cared and nurtured him.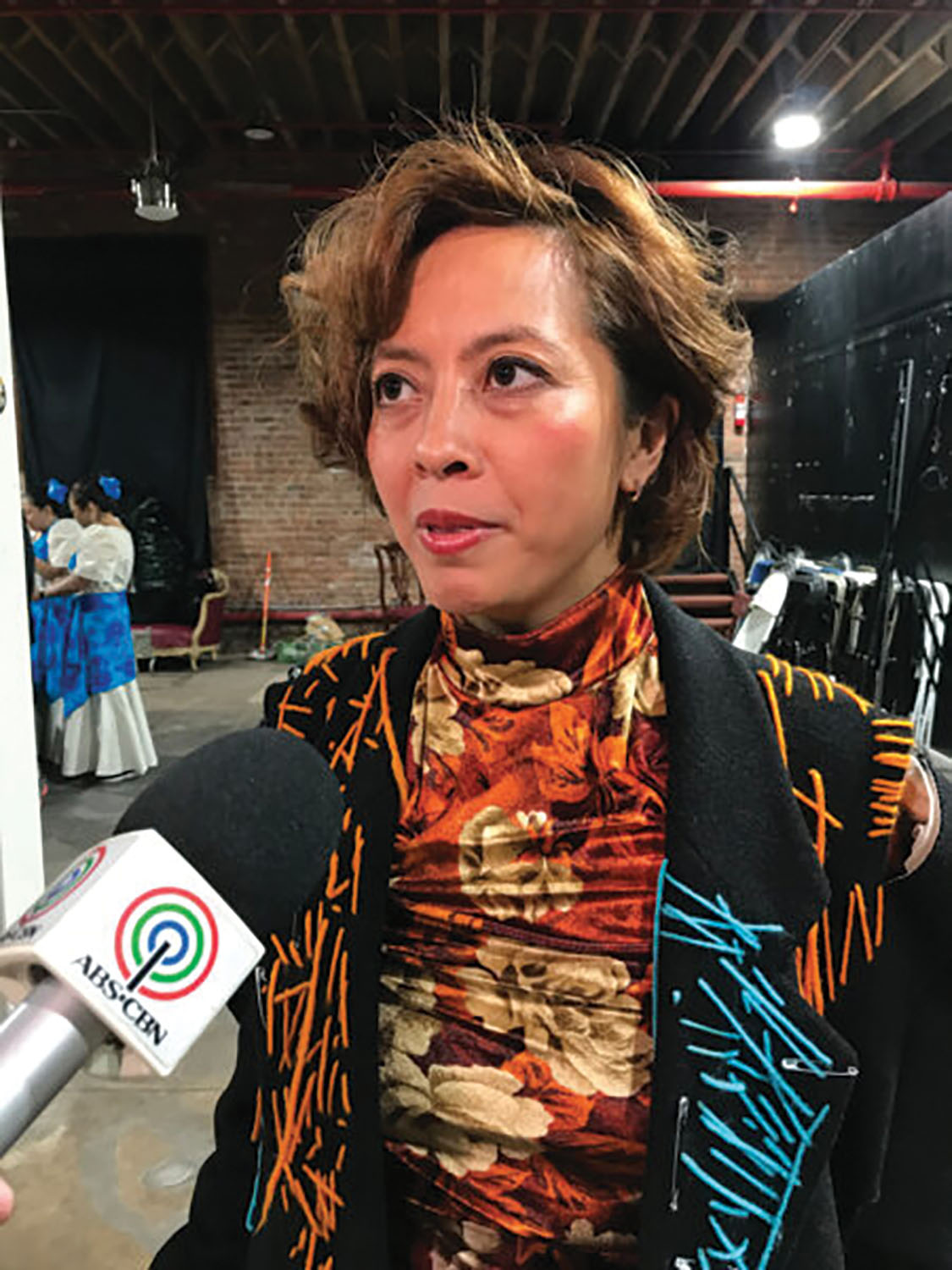 "The recipes contained in this book are not just dishes I've served at my restaurants, they're foods that represent my culture and family, foods of great celebration and bounty, of poverty and humility," Simeon wrote.
Chef Angela Dimayuga also released her debut cookbook, "Filipinx: Heritage Recipes From the Diaspora," co-written with Ligaya Mishan of the New York Times. It offers offers 100 personal recipes culled from Dimayuga's family and the years of learning the cuisine from her mom and lola.
"I feel really lucky that I grew up around really delicious Filipino food because that's, you know, that's a privilege. That's not an experience that everyone gets to have," she shared. "But that was a way of expressing love if we didn't always say it, we would always have the food. And so the process was also it came very intuitively."
Unsung heroes
2021 marked the second year of the COVID-19 pandemic and we continue to recognize the Filipino/a American health care professionals and essential workers who have been on the frontlines providing care and support.
Today, nurses of Filipino descent make up 4% of the nursing population in the U.S. During the pandemic, however, Filipino nurses have comprised 26.4% of registered nurse fatalities (or 83 individuals), according to the National Nurses United's "Sins of Omissions" report, highlighting at least 329 RNs of different backgrounds who have died up until Feb. 2021.
We asked health care professionals how the community could honor them and they overwhelmingly said to continue following safety protocols like wearing a mask, social distancing and getting vaccinated to protect against the virus.
As a representative of this frontline fight, a Filipina American physician in Las Vegas was transformed into a Barbie doll.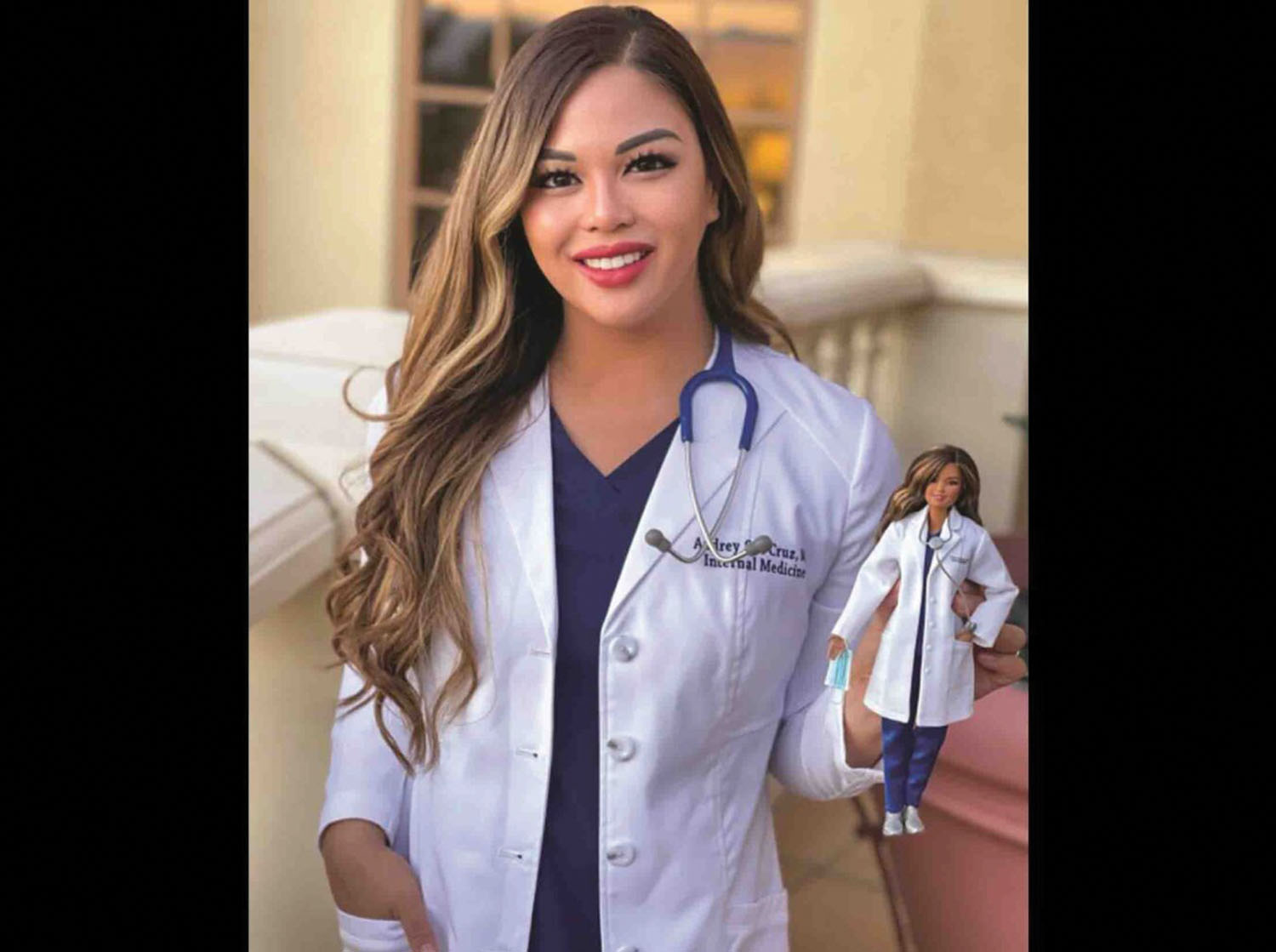 Dr. Audrey Sue Cruz, a frontline worker who joined forces with other Asian American physicians to fight racial bias and discrimination, was among the global lineup of women honored with a one-of-a-kind Barbie doll as part of Mattel's #ThankYouHeroes program.
"With this honor, I hope to shine a light on the commitment and compassion all frontline workers exhibited over the past year and a half and every single day. I hope to represent minorities in America and encourage cultural advocacy," Cruz said.
On another scientific level, ordinary folks were amazed as NASA's Perseverance rover made its historic landing on Mars in mid-February, ushering in a new era of exploration and study on the red planet.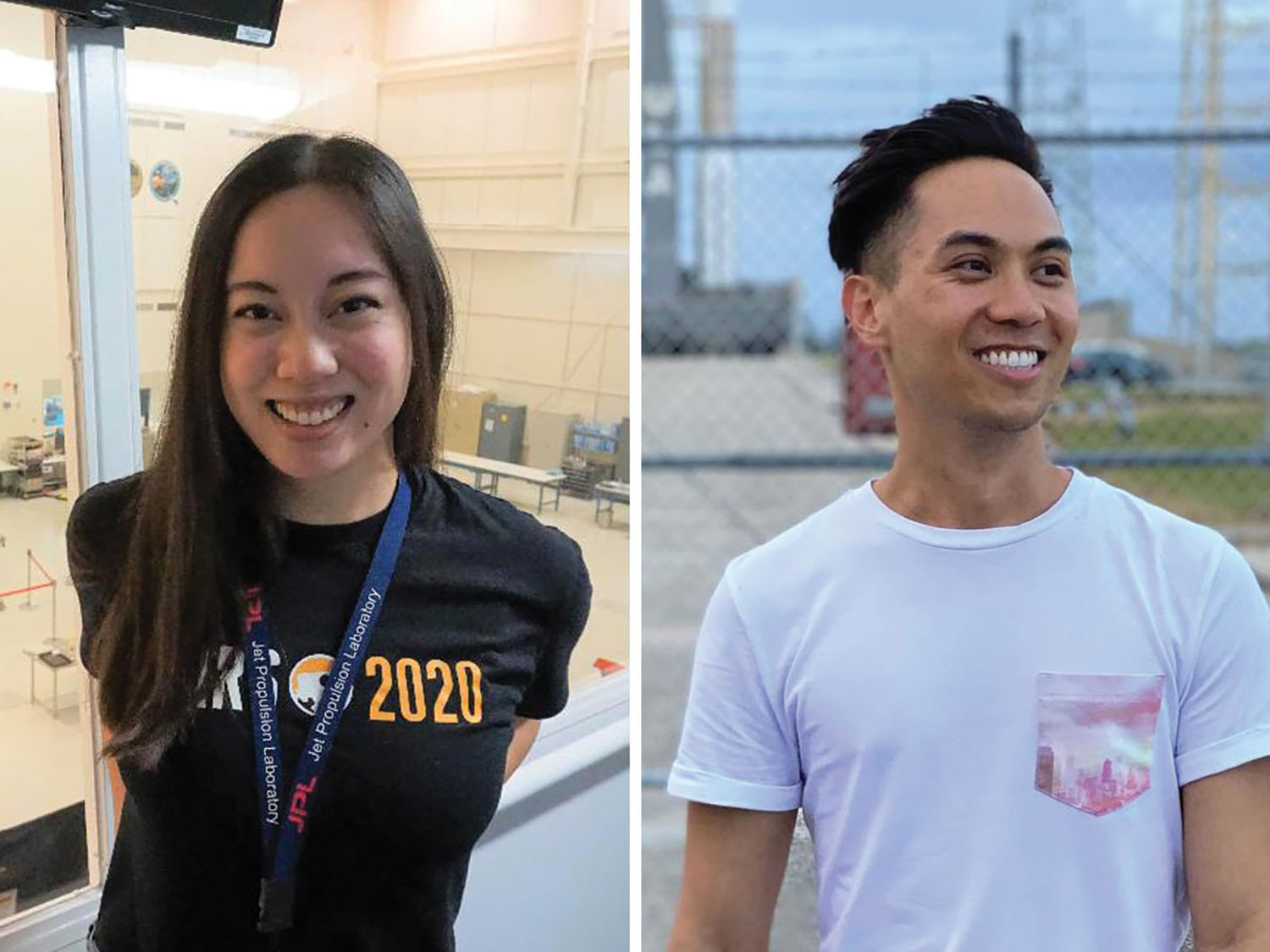 Several Filipino Americans were among the thousands of brilliant minds who played integral roles in the momentous landing. They include Gregorio Villar III, an entry, descent, and landing (EDL) systems engineer, and Marianne Gonzalez, a chemical engineer. Both work at NASA's Jet Propulsion Laboratory in Pasadena, California.
Villar, who has been with NASA for over a decade, was also the head verification and validation engineer for the EDL phase of Perseverance. Villar credited his education in the Philippines for his NASA journey.
"I thank part of my education in the Philippines for that. I studied so much in the Philippines, my foundation in math and physics because of my teachers there in high school," he said in an interview.
Gonzalez was among the class of 2022's Forbes 30 Under 30 for her work as a chemical engineer. For Perseverance, Gonzalez was part of the team that built Mars Oxygen In-Situ Resource Utilization Experiment (MOXIE), a device about the size of a car battery housed inside the rover.
"As a Filipina and a minority in this field, it is easy to feel like you might not belong. I would encourage any aspiring Filipina engineers to work on building their confidence. Being a woman of color in a dominantly male field can be scary at times. As long as you remind yourself about why you're passionate about engineering, it makes it all worth it," she told the Asian Journal.
Published authors
The Asian Journal highlighted several Fil-Am-authored books to watch out for in 2021 as folks were looking to diversify their reading lists.
Among those who featured included "When Lola Visits," a picture book by Michelle Sterling about a young Filipina girl being visited by her grandmother from the Philippines, and Newbery Medal-winning author Erin Entrada Kelly's illustrated novel "Maybe, Maybe Marisol Rainey," which is loosely based on her biracial identity as a Filipina American growing up in a small Louisiana town.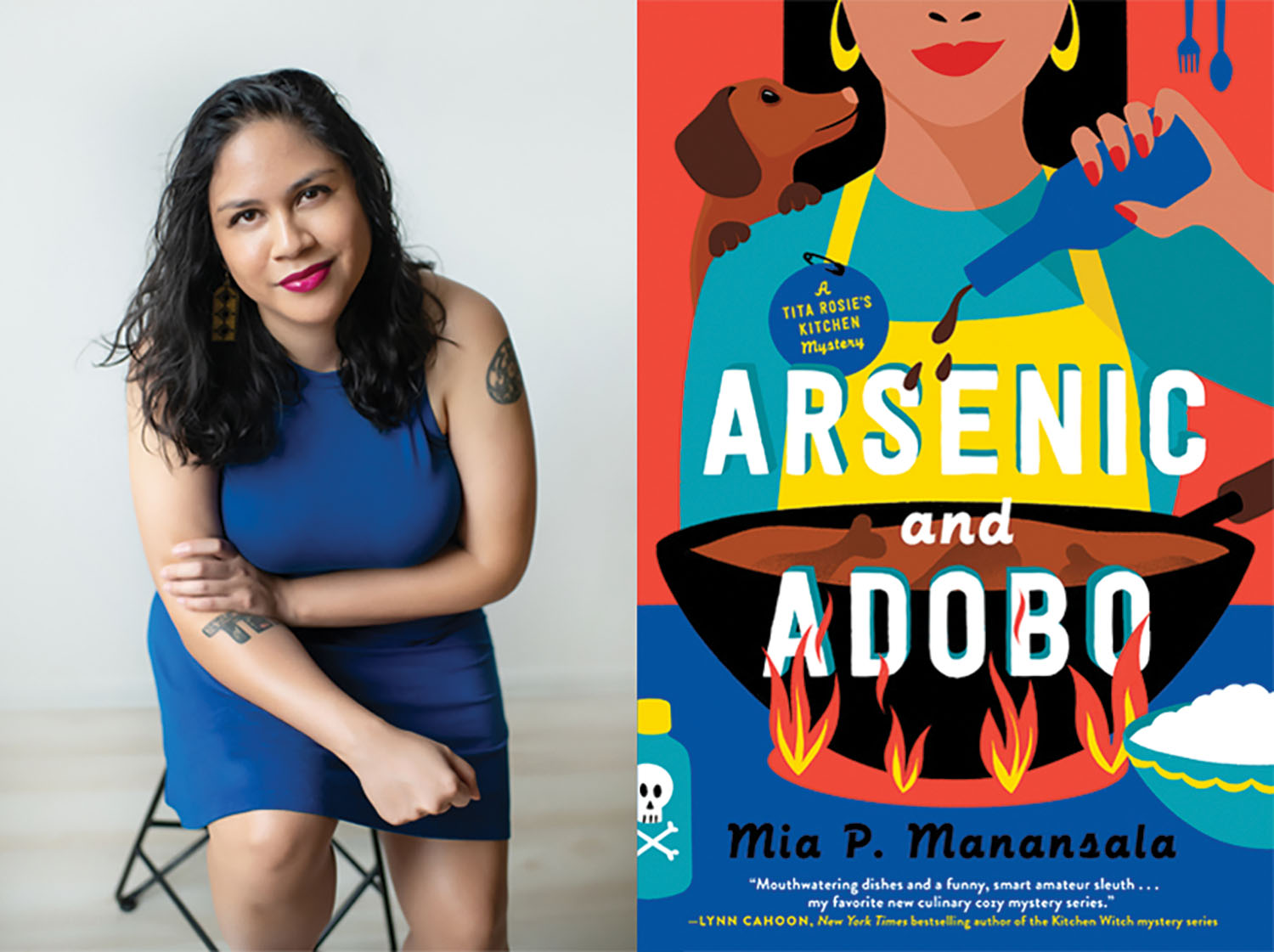 There was also "Arsenic and Adobo," the debut novel from Chicago-based author Mia P. Manansala. It centers around a Filipina American protagonist named Lila Macapagal, who uses her amateur sleuthing skills to piece together — and clear her name — how her ex-boyfriend got poisoned the day he ate at her Tita Rosie's restaurant. Along the way, we get pieces of Filipino culture and culinary influences.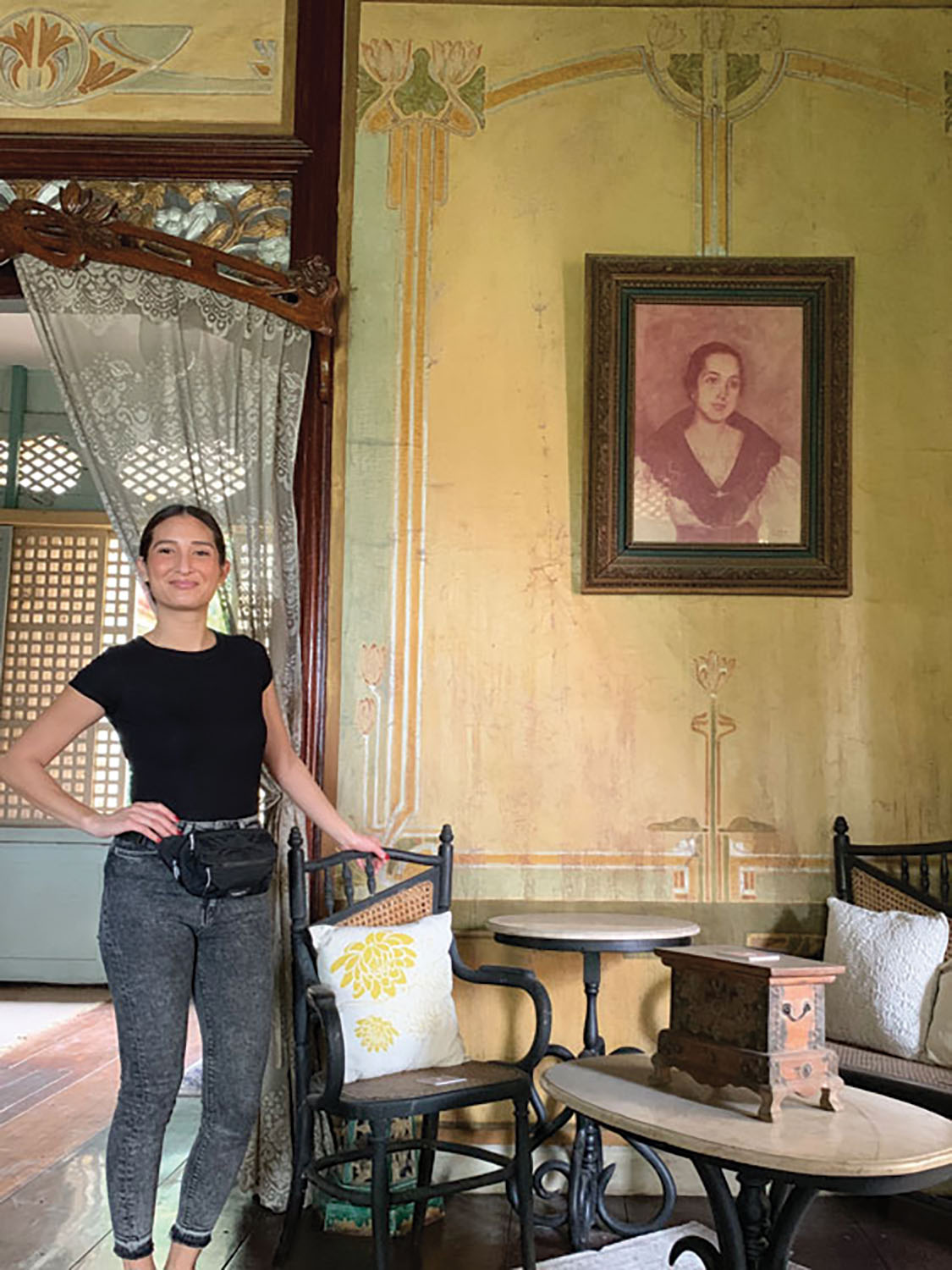 "For Lila, I wanted to show her style in that she loves traditional Filipino food, but she also wants to make a twist by using Filipino ingredients and use it in an American way," she said.
Manansala is set to release the second book in this series in 2022.
LA-resident Maxie Villavicencio Pulliam uncovered her great-great-grandmother's ties to the Philippine revolution and made an illustrated book out of it.
The result became "Fierce Filipina," an illustrated biography independently published ahead of International Women's Day 2021 that not only captures her ancestor Gliceria Villavicencio's life but also depicts a timeless tale of a heroine's pursuit for equality and social justice. Accompanying the words by Villavicencio Pulliam are vibrant and bold scenes by Manila-based illustrator Jill Arteche.
"I am trying to live Gliceria's legacy through this book by teaching people that we have to follow our hearts and if there's a cause you're passionate about and want to be a part of, go for it. If you already feel in your body that something's not right, how do we approach it in a safe, but effective manner?" Villavicencio Pulliam said.