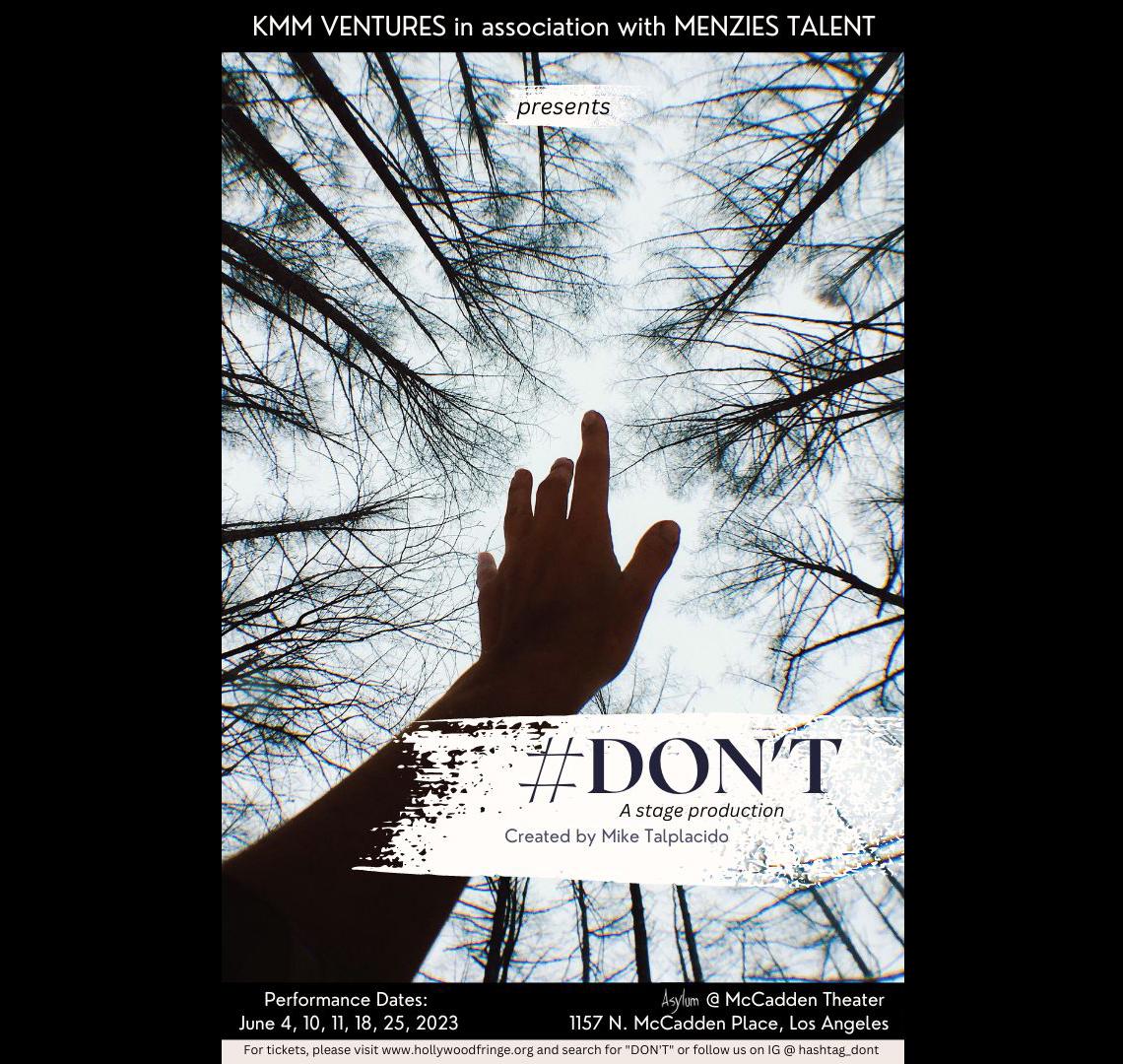 LOS ANGELES, CA – The Hollywood Fringe Festival (HFF), an annual open-access, community-derived event celebrating freedom of expression and collaboration in the performing arts community, is coming back this summer for its 13th season. Each June, the arts infiltrate the Hollywood neighborhood: fully equipped theaters, parks, clubs, churches, restaurants and other unexpected places host hundreds of productions by local, national, and international arts companies and independent performers.
One of the shows that is set to premiere this year at the Fringe is "#DON'T," a Filipino American stage play production based on the classic Jose Rizal novel, Noli Me Tangere.
Noli Me Tangere is an 1887 novel by Rizal published during the Spanish colonial period of the Philippines. After its release, the novel became instrumental in initiating Filipino nationalism that ultimately led to the Philippine Revolution in 1896. Not only did it awaken sleeping Filipino awareness, but it also established the grounds for aspiring to independence.
In today's world, Show Creator Mike Talplacido develops this new and modern take on a classic story with the intention of reigniting political and social awareness among both Filipinos in the Philippines and in the US. "There's just so much interest from the FilAm community to learn more about our history and connect with our culture but not a lot of interesting and exciting new ways to do so," remarks Talplacido.
"Modernizing the story so that it is more relatable to the audience is one way to reignite such interests," adds Miralee Menzies, a Los Angeles-based Filipino American co-producer of the show.
When asked about what the audience can expect from "#DON'T," Mike shares some of the themes and twists in the new story including reversing the male gender of Crisostomo Ibarra and turning him into a female character named Cris Ibarra, who, after seven years pursuing higher education in the US, returns home to the Philippines to avenge the death of her father.
"There's a lot of focus on female empowerment and overall diversity and inclusion in this new adaptation and I cannot wait for the audience members to see our play," adds Mike.
"We have an amazing cast," adds Miralee. "Aside from the character of Cris Ibarra who will be played by newcomer Casey Estorque, our cast also includes Arianna Basco (The Fabulous Filipino Brothers) who will be playing the iconic role of Sisa and Mark Labella (The Cleaning Lady) who will be playing Governor Damaso, and yes, Damaso is a Governor and not a Spanish Friar," concludes Miralee.
#DON'T is set to premiere on June 4th at the McCadden Theater in Hollywood with additional performances on June 10, 11, 18, and 25. Tickets will be available through the Hollywood Fringe Festival website (www.hollywoodfringe.org) starting on May 1st.
For more information on the show, visit the Fringe website or follow '@hashtag_dont' on Instagram.