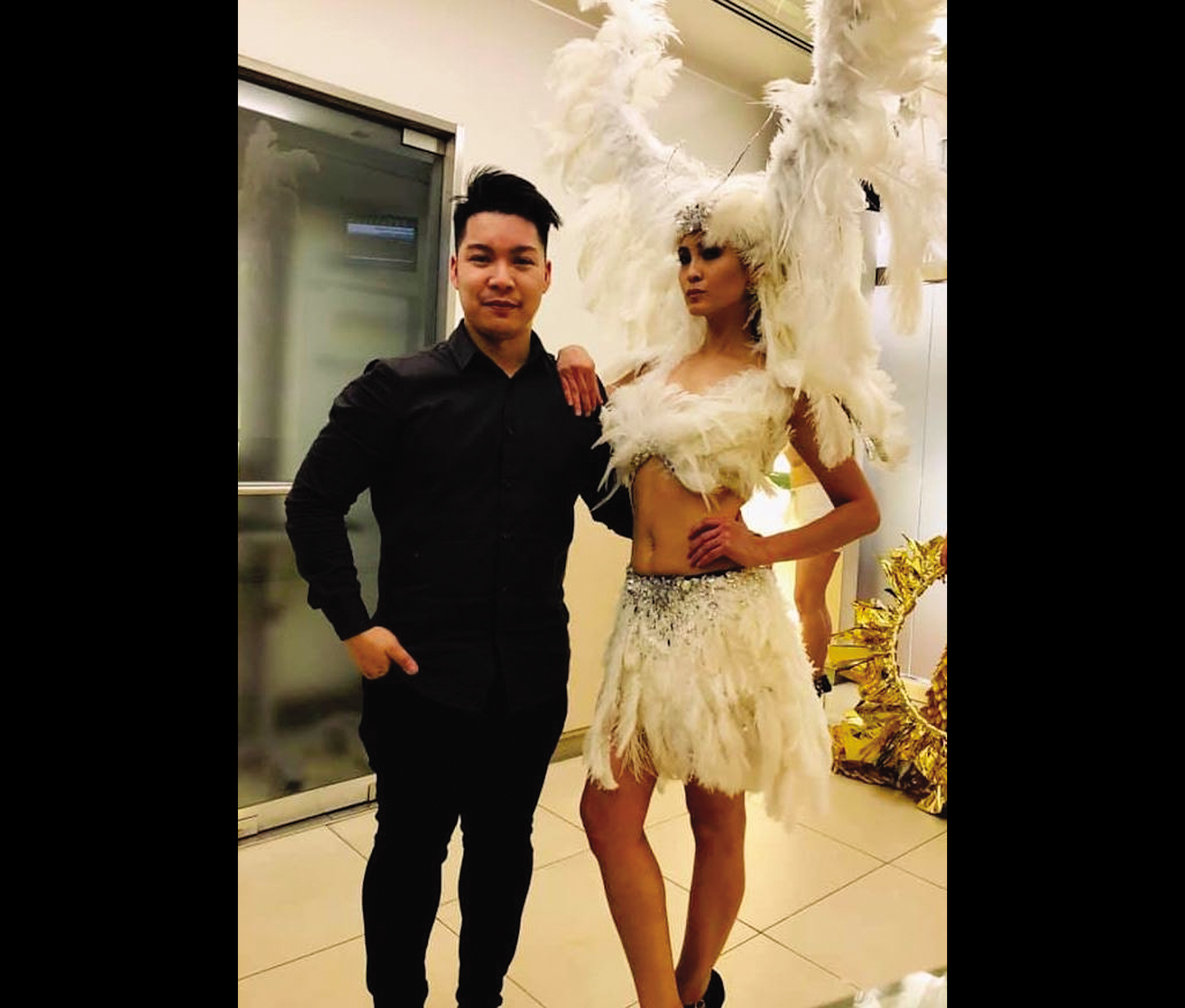 MILAN-BASED Filipino young designer Lionell Christian Lanuzo comes across as a humble man with a strong desire to accomplish his job with excellence and passion.
Christian, as he is known among his friends, is one of the designers to be showcased at Asia Pacific Fashion Week 2022, a global platform for emerging designers to be held in Los Angeles and Las Vegas in August 2022. He is the chief designer of his own fashion house, LCL, a brand that specializes in luxe wear with a neo-ethnic flair.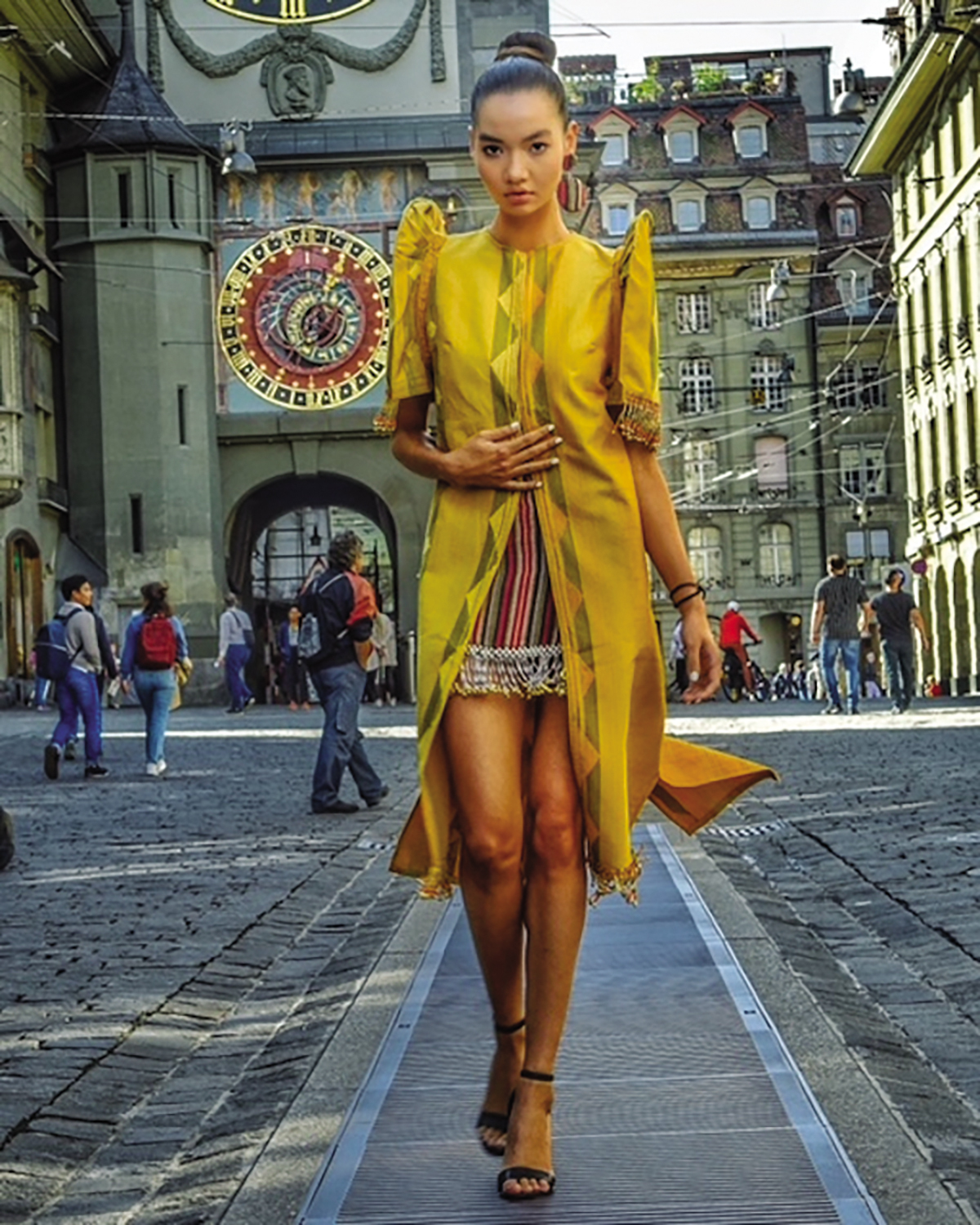 Christian was born in the Pampanga province in the Philippines, and migrated to Italy when he was thirteen years old. He graduated from Milan's Instituto Tecnico Industriale Ettore Molinare with a diploma in Industrial Chemistry. It was no easy task to study in Italy, let alone chemistry!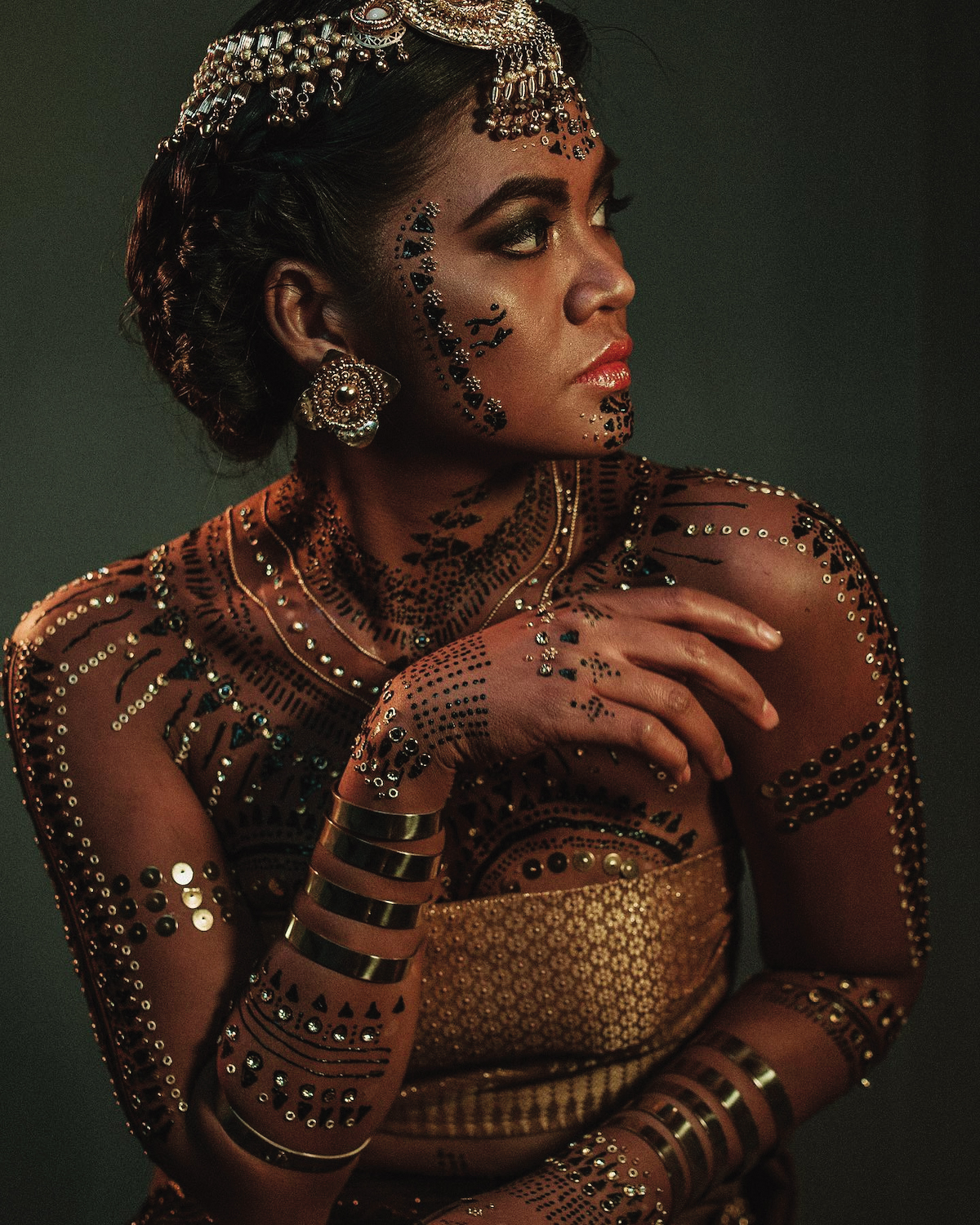 But having finished his academic goal with flying colors, it was now time to focus on his love of art and fashion. It's no coincidence that the Italian city Christian chose to reside in is Milan, one of the world's fashion capitals.
Christian is only 34 years old today, yet his ambition to make art dates back to his childhood years. He began his fashion career by creating designs for beauty pageants in Italy. But, since then, he's wanted to test his ability to think beyond the box and accomplish things that would stretch his creativity.
He started by creating gowns made from unconventional materials such as paper, plastic spoons or shells. His aesthetics are decidedly wild but detailed, and he has an eye for intricacy and construction that make his work stand out.
Since graduating, he's been making waves in the fashion world and making the Philippines proud. The Bayanihan (communal unity) spirit of Filipinos shines within Christian as he wowed the European audience at the "Lange Nacht der Konsulate" (Long Night of the Consulates) in Stuttgart, Germany with creations made of capiz (natural seashells), sigay (another type of shell), paper foils, and barong (type of dress) with beads and pearls.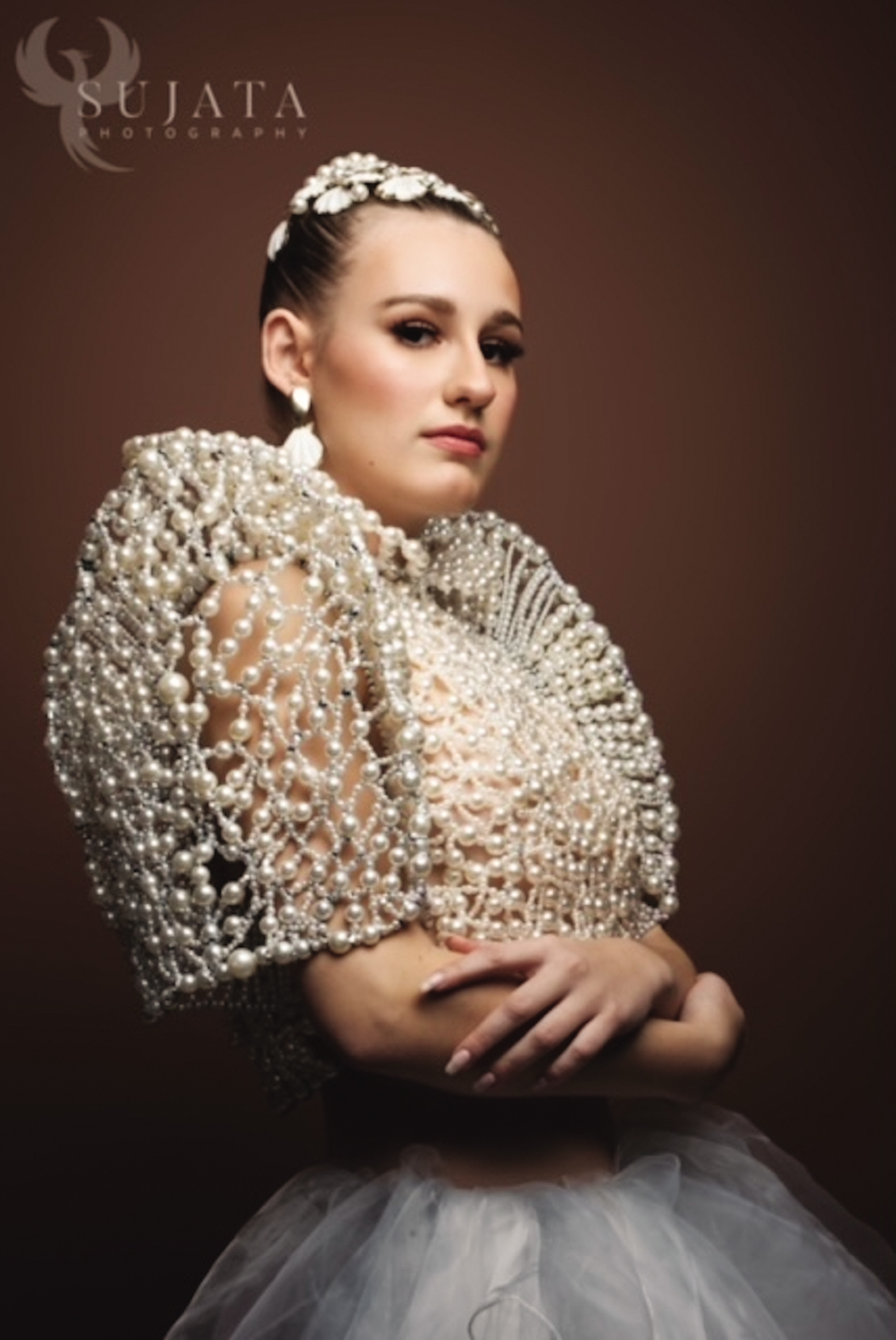 Christian has also participated in other fashion events in Europe, such as the "Multi-Ethnic Fashion 2018" event in Rome, with other stylists from all over the world.
As a patriotic Filipino, Christian wants to show that Filipino designers are talented and worthy of their own space in the global fashion industry, particularly in Italy.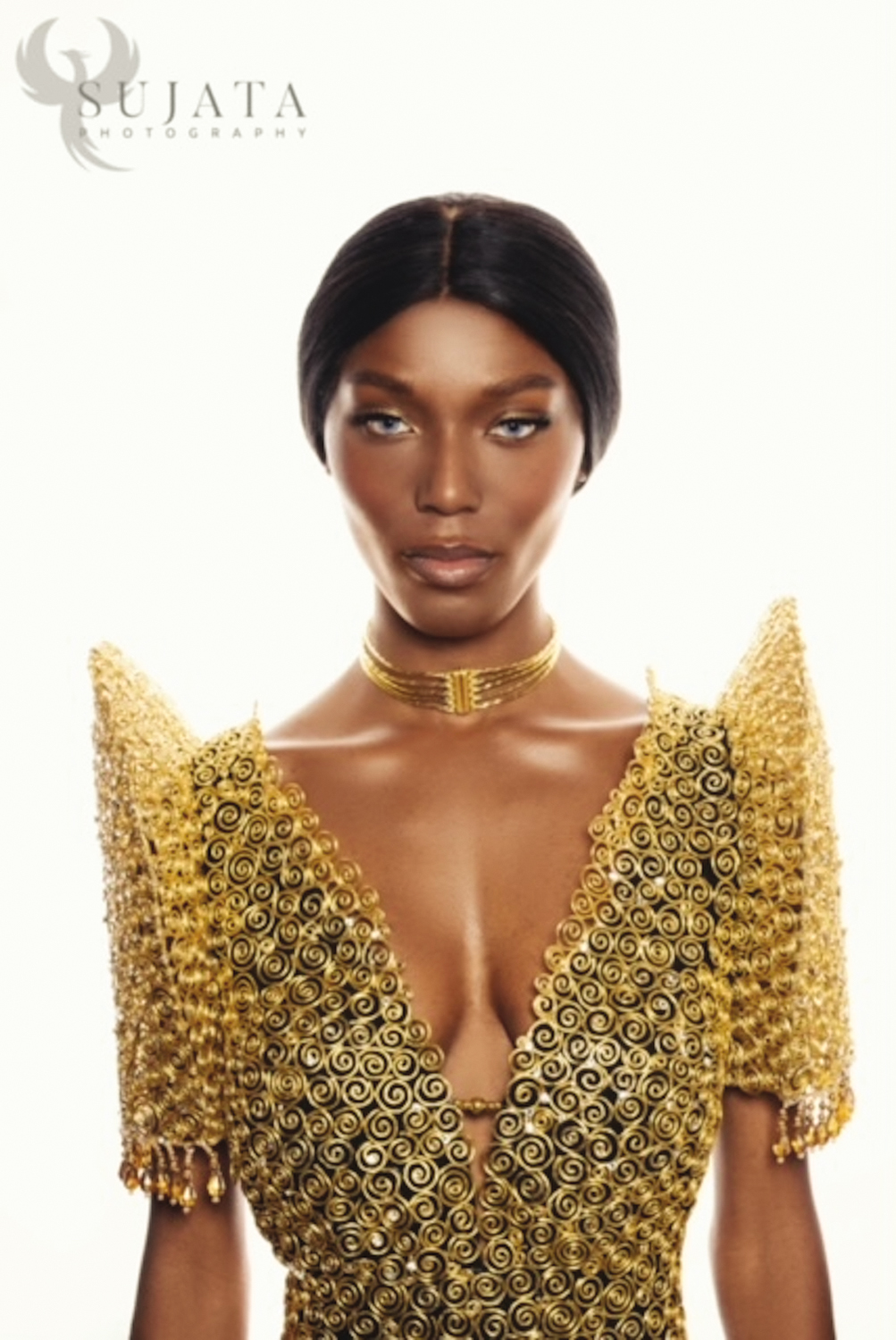 Christian has now evolved as a designer, despite being new in the fashion business. His ball gowns, evening gowns, and "modern Barong Tagalog" now show his evolution towards creating fashion-forward garments made of traditional textiles, as opposed to his customary non-conventional materials.
Like the works of Christian, the range of designs within the Filipino community is unlike any other. But what makes them extra special is their subtle nod they make to their culture.
Indeed, Christian and many patriotic Filipino designers like him are drawing well-deserved attention to Filipino glam. Asia Pacific Fashion Week (APFW) will be their newest global platform to showcase the diversity of their designs.
Asia Pacific Fashion Week: A global platform
To showcase Christian's most recent work, One Global Management Company Inc. – in cooperation with the Philippine Consulate General in Los Angeles, Philippine Department of Trade and Industry-Los Angeles office, Center for International Trade Expositions and Missions (CITEM) and The Hollywood Roosevelt Hotel – proudly presents Asia Pacific Fashion Week (APFW) in two iconic American cities.
The first show is on August 6 (Saturday), at 4 p.m., at the Hollywood Roosevelt Hotel, a historic landmark on the Hollywood Walk of Fame in the heart of Los Angeles.
The second show is on August 13 (Saturday), at 4 p.m., at the Decades Event Center, located in Vegas Pointe Plaza, Unit 168, 9175 S Las Vegas Blvd., Las Vegas.
The Los Angeles leg of APFW enjoys the support of Asian Journal Publications, Inc. Trending Beverages Inc., Napa Valley Distribution Inc., Montemaria Cellars, House of Pacquiao Wine, Individual Health Care, Lombard by the Bay, MTS Law Firm, Premier Asia Pacific Real Estate & Development, and Tina Modeling.
The Las Vegas edition is co-produced by InterEdx, a dba of Dynasty Exchange Ltd. LLC., headed by Dr. Lee Dedicatoria, in cooperation with Asia on Earth, Dynasty Ventures, Club Paradisia, World Edoption, Royal Blue Staffing, Lend with Love and Decades Event Center.
(Advertising Supplement)