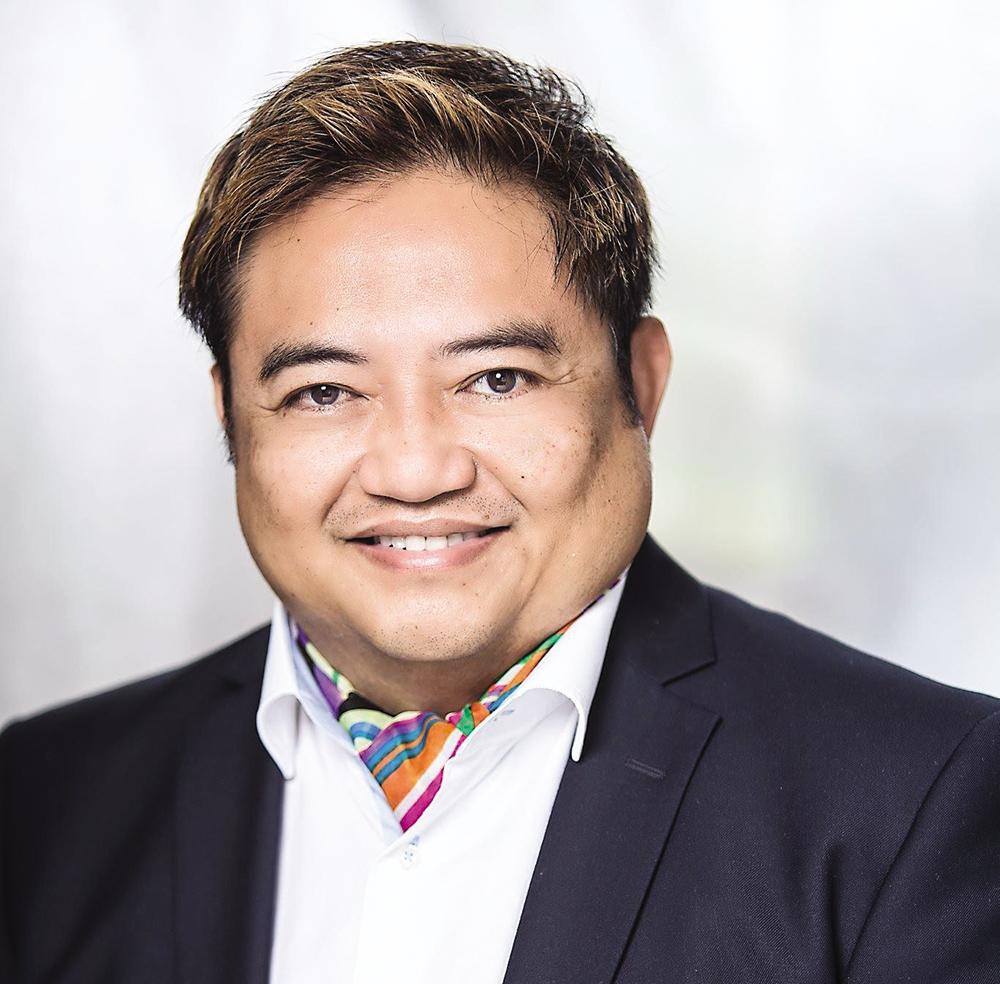 LOS ANGELES, October 1, 2023 – Hollywood fashion star designer, Alexis Monsanto, will showcase his Spring-Summer '24 collection on Thursday, October 19th 7:30 PM at The Majestic Downtown located at 650 N. Spring, Los Angeles, CA 90014
Monsanto presents his collection, "Belles Fleurs" in vibrant colors and exciting elements of the garden. Monsanto will take the audience on a journey of fancy eye candy couture in this runway opulence with visuals of the season's flora & fauna, playful mix of palettes, textures, and fabric processing. The collection will feature unique pleating and classic sunburst to add texture on the fabrics. The palette has a myriad of intensifying color hues such as avocado, purple, magenta, burgundy, turquoise, teal, gray, pink and yellow. His collection also features blacks, ivory and nudes for a more timeless and classic fashion.
The collection will feature Monsanto's signature combination of feminine creative vision and timeless appeal as he uses the finest luxury fabrics as his canvas, Monsanto, Laser cuts techniques, pleats, weaving, embroideries, and hand paint. In addition to his luxury and contemporary lines, he features,"tribute to Philippines" to celebrate Filipino-American History Month by showcasing high fashion Philippine inspired designs and weaves that reflect the country's rich cultural heritage. Monsanto collaborates with artisans and craftsmen of Noble Creation for the garments made in pineapple, jusi and cocoon fabrics, Viktorya for the minaudiere and Jojo Bragais for the shoes. The Monsanto look is his signature sensuality, verve & sophistication. Sexy but not gauche, sophisticated but not eccentric, embellished but not flashy.
"I embrace a style that is irreverent, unafraid, existential and provocative. With fashion I aspire to create challenges for myself, while creating a whimsical world for my client. Ideally, they'll tap into a form of expression that would otherwise seem unattainable. I am inspired by everything in my life, from the cold black objectivity of commerce to the warm subjective embrace of the muses." says Monsanto.
Alexis Monsanto's Spring-Summer'24 entitled: "Belles Fleurs" is presented by LAFW Powered by Art HeartsFashion, Paduk, AMLA Productions, & ARJUN Entertainment. Participating sponsors includes: Noble Creations, MC Aesthetics, Viktorya, Jojo Bragais Shoes, Charlie Lapson Jewelry, Diageo, Paloma Tequilla, CampKreative, IXXA Jewelry, Beyond the Spa, International Silk & Woolens, Cadenza Wellness, TGM, Starlink Promotion, Ms DR & Co.
Monsanto has presented in the International Presentation of Performers or IPOP, Style Fashion Week, Tulsa Fashion Week, Lifestyle Network Launch, "All Aboard Show" by FBI, LAFW Art Hearts Fashion, The 1st 3D Fashion show, and his pre-pandemic 2020 Charity Show: "Vistas of LA", LAFW Art Hearts Fashion Spring-Summer '22, APAIT 30th and 35th Anniversary shows, LA Swim Week and Vista Charity show "Rose All Day" this spring Exquisite Fashion Show in Houston, TX.  Show director Christian Reasonda describes Alexis Monsanto's work as "extraordinary and always fabulous". "I am a huge fan of his work and I love his visions on his runway shows. It's very theatrical and with a high caliber entertainment value. "We are excited to be Monsanto's beneficiary this year" adds Richard Ayoub (PAF, CEO). Known for his theatrical and entertaining shows, Los Angeles fashionistas expect to be enthralled by his designs as they come to life in a spectacular runway presentation.
Project Angel Food prepares and delivers over one million medically tailored meals each year, free of charge to homes of men, women, and children affected by life-threatening illnesses.  Declared an essential service during the COVID-19 pandemic by Los Angeles Mayor Eric Garcetti, Project Angel Food has expanded to meet the moment and the need throughout Los Angeles County to deliver medically tailored meals and nutritional counseling services to more than 2,400 people per day. This is an increase of 54% from our pre-pandemic numbers.
Under the care of Project Angel Food's registered dietitians, and in consultation with each client's primary healthcare case manager, clients receive one-on-one nutritional counseling and a customized menu that is designed to meet the unique needs of their diagnosis and aligned with their personal dietary restrictions and preferences. Currently, the Project Angel Food kitchen creates 13 variations of each menu. www.angelfood.org