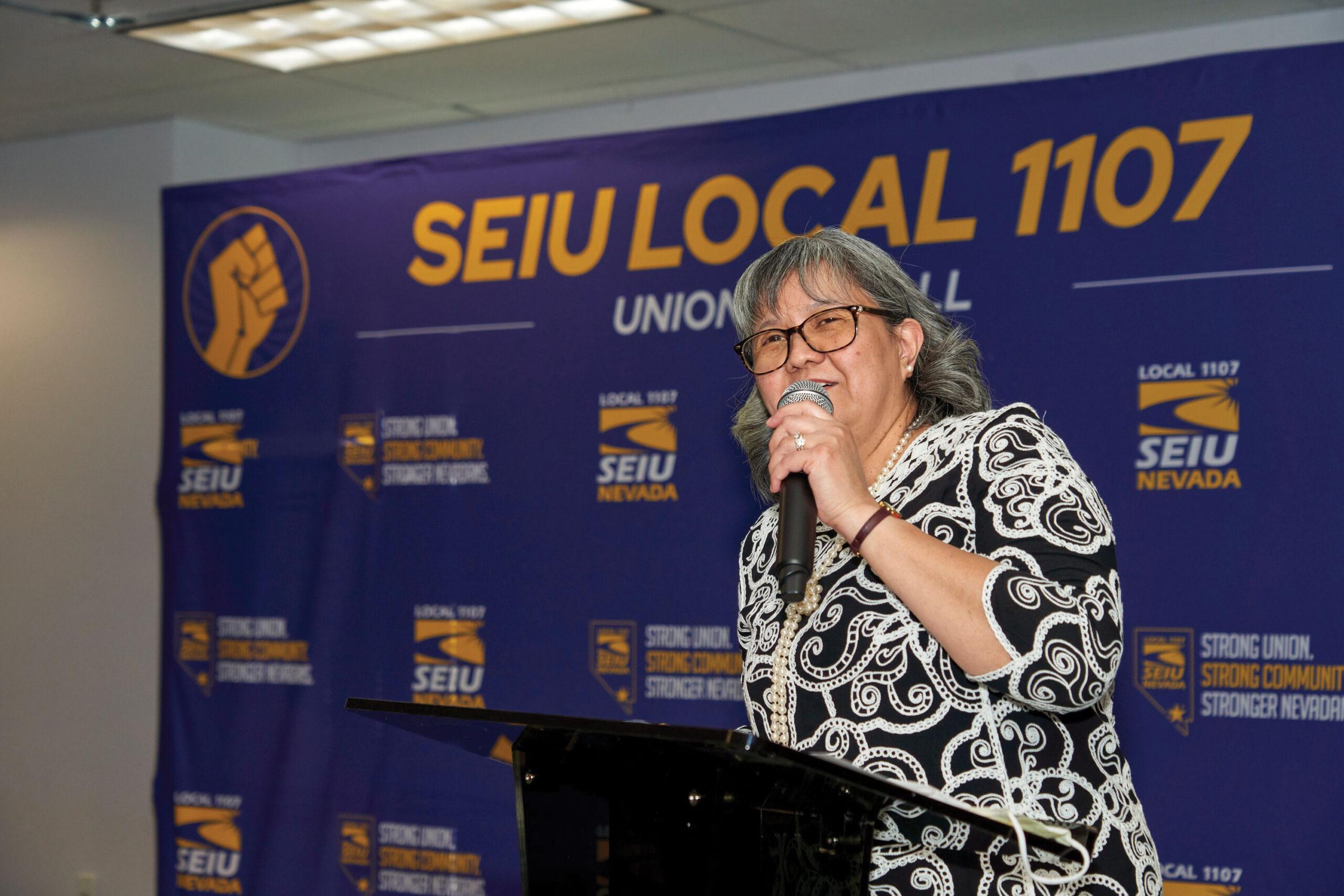 by Gloria T. Caoile and Kathleen Topacio Flores
AS individuals who have spent a significant portion of our lives in the realm of labor unions, we have had the honor of bearing witness to some truly exceponal leaders. Grace Vergara-Mactal is one of them. We are deeply inspired and awed by her outstanding contribuons to the labor movement.
Grace Vergara-Mactal's journey in the labor movement was nothing short of remarkable. As the Execuve Director of SEIU (Service Employees International Union) Local 1107, the largest union of healthcare and public service workers in Nevada, she represents the interests of over 19,000 employees. What sets Grace apart is not just her impressive position but her unwavering commitment to her work as a labor leader.
Grace's ascent to leadership is a testament to her dedication. As the first member of the Asian American and Native Hawaiian/Pacific Islander (AANHPI) community to serve as an officer for Local 1107, she broke barriers and paved the way for greater diversity and representation within the labor movement. Her journey began as a hospital worker, and over the years, she has amassed 28 years of invaluable experience in various roles within SEIU, from Organizer to Organizing Director, Chief of Staff, Local 1107 Trustee, and Executive Board Member of the Nevada AFL-CIO.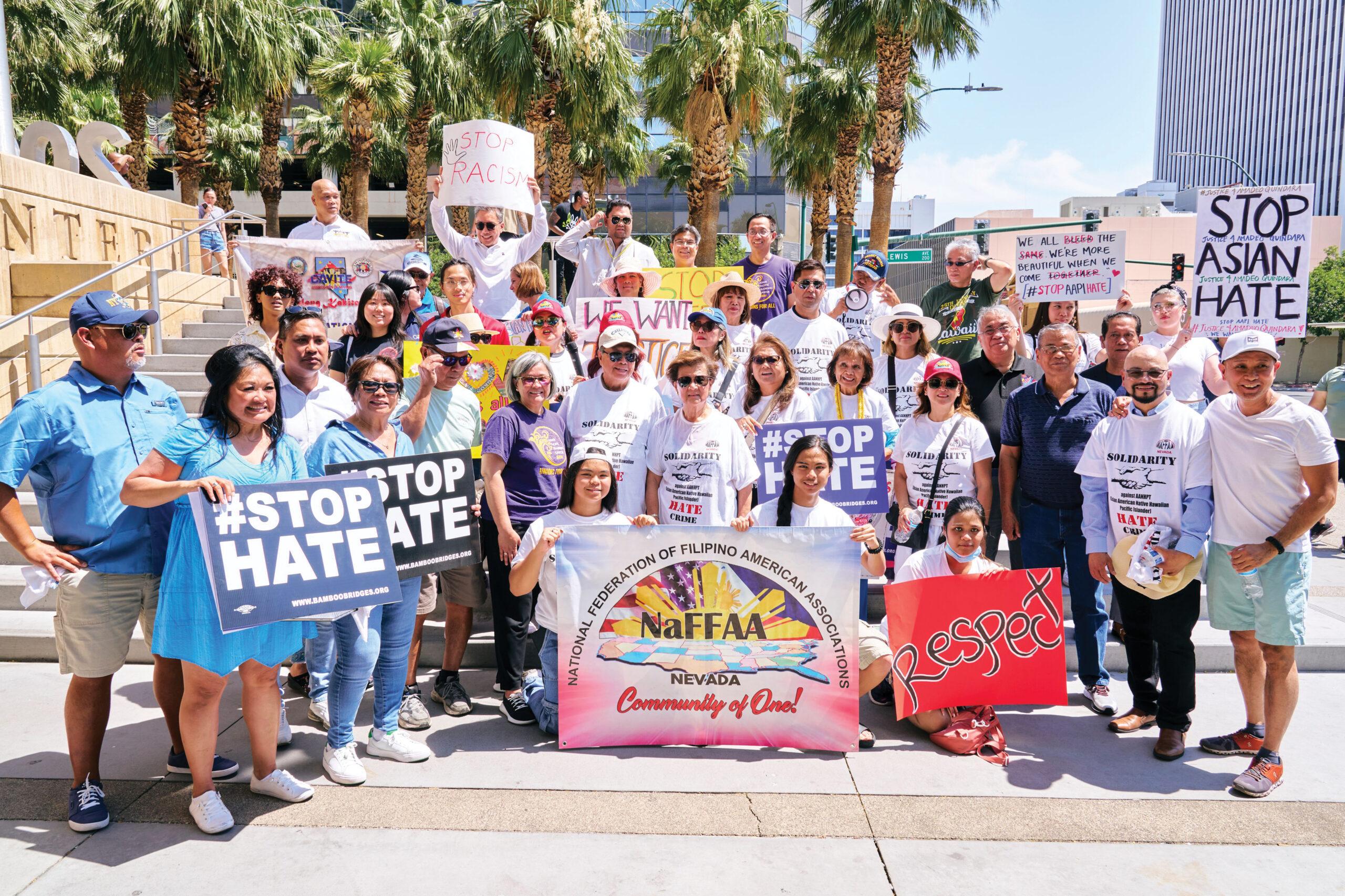 Born and raised in the Philippines, Grace ventured to the United States in 1989, driven by the belief that hard work would lead to prosperity in the land of opportunity. Her initial job, cleaning and mopping floors at a video store for a mere $3.50 an hour, exemplifies her dedication to the pursuit of the American dream. But Grace didn't stop there. She transioned back into the healthcare field, working as a lab tech at Kaiser Hospital. It was during this time that she recognized the stark contrast in working conditions between unionized and non-unionized facilities.
Grace's journey took a significant turn when she organized lab workers at her hospital and was subsequently suspended for her advocacy efforts. Undeterred, she volunteered as an organizer and steadily climbed the ranks, transitioning from volunteer to organizer and eventually to executive director. Despite her prominent position, she remains grounded in her identity as an organizer, a testament to her unwavering commitment to the grassroots of the labor movement.
Nationally, Grace plays a vital role in SEIU, participating in several national commitees. She is an active member of the SEIU Asian Pacific Islander Caucus, where she serves as an officer. She is a principal AANHPI officer of SEIU across the nation.
One of Grace's most remarkable qualities is her dedication to closing the wealth gap and empowering workers and future leaders. Her passion for racial justice is evident in her leadership, spearheading the passage of resolutions that establish SEIU Local 1107 and the Nevada State AFL-CIO as anti-racist organizations. She is resolutely commited to building communities that raise standards for all working people in Nevada.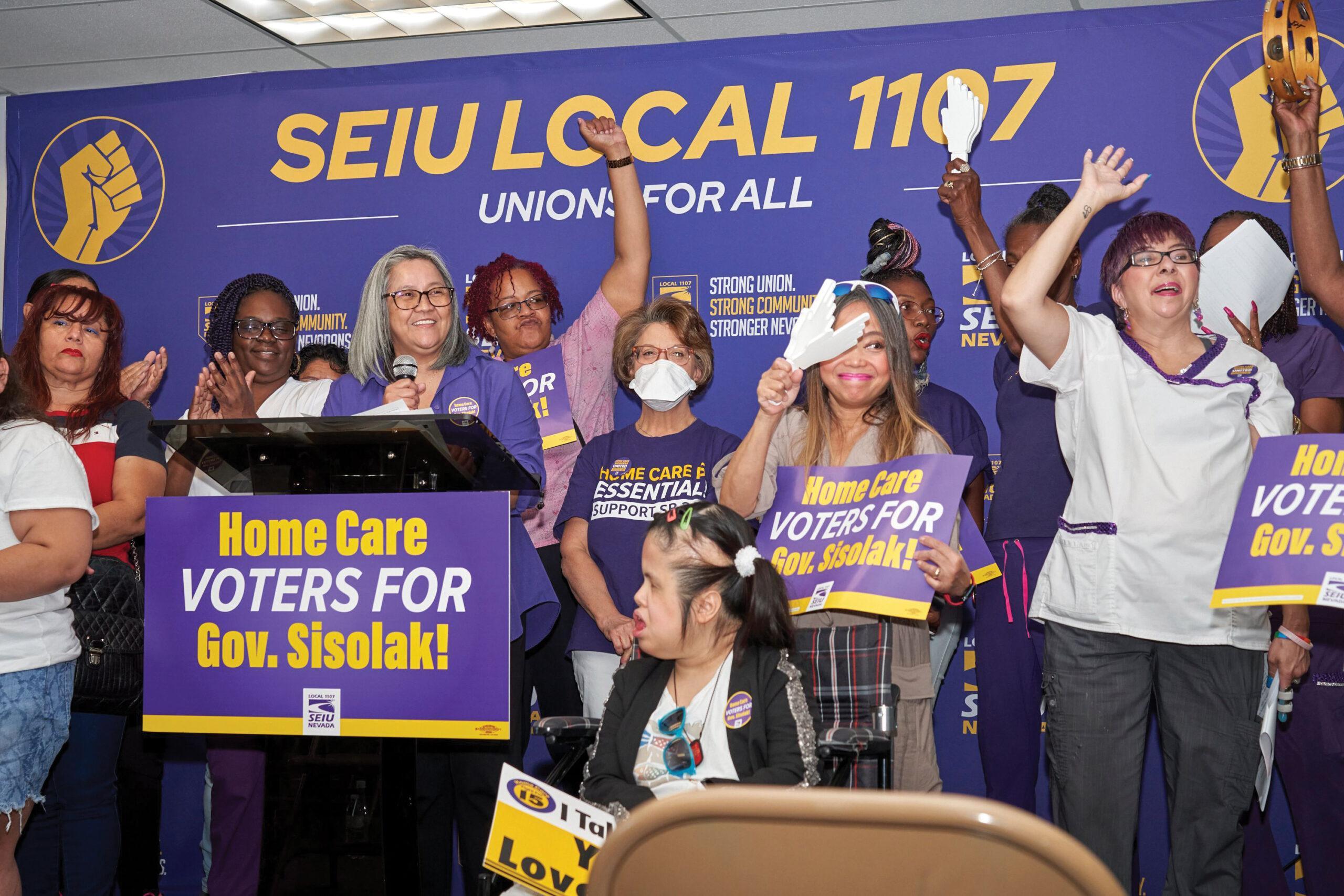 In Grace Vergara-Mactal, the labor movement found an inspirational leader with boundless energy and vision. Her unwavering commitment to the principles of justice, diversity, and equity makes her a true champion of workers' rights. While we are saddened that she has declared her intention to retire, we are excited about the future of the labor movement. Through her hard work and leadership, she leaves a solid foundaon behind. We are privileged to have witnessed her extraordinary journey.