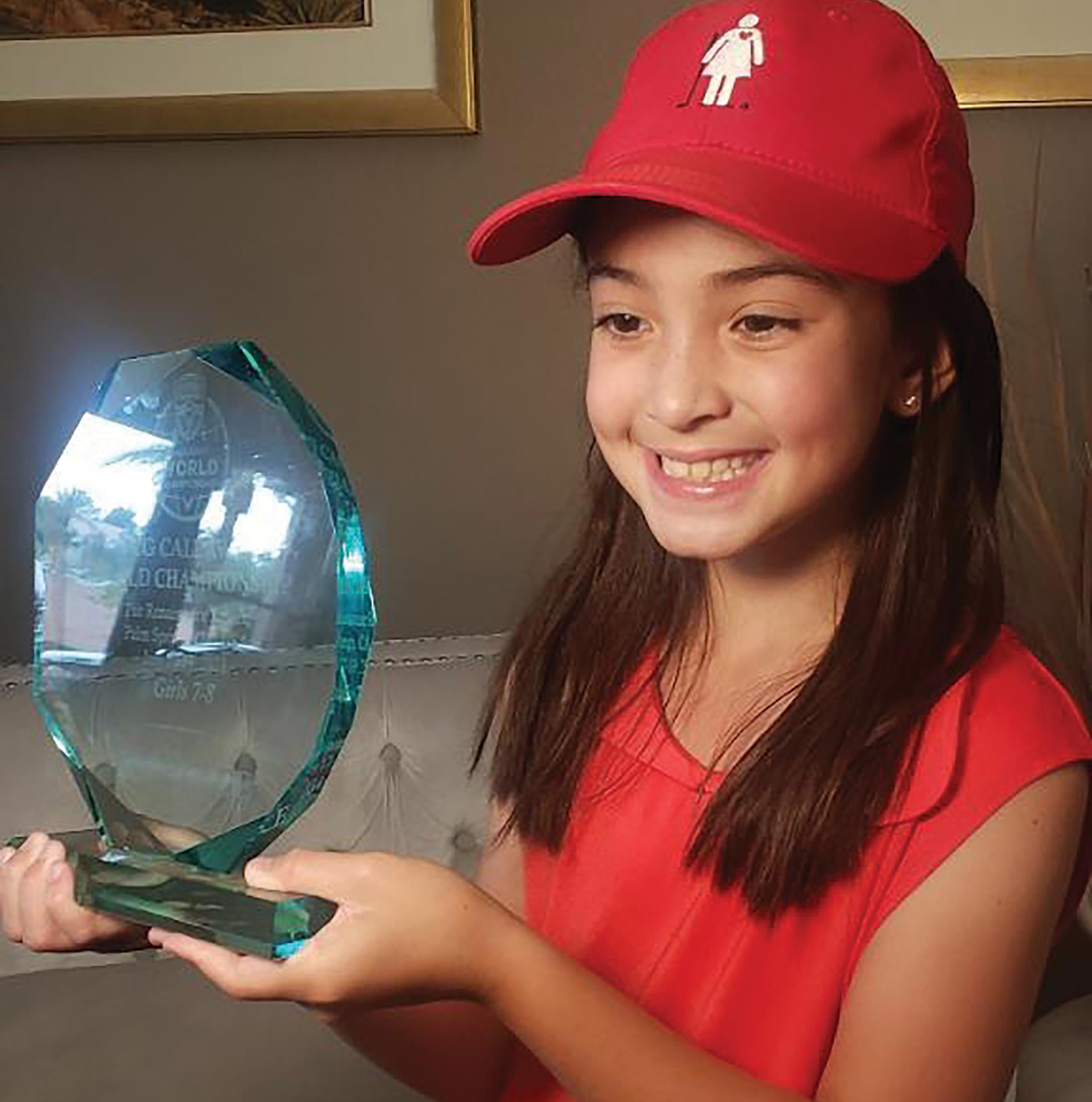 IN the age of digital marvels, where exceptional achievements capture instant attention, a captivating golf video showcasing an 8-year-old skillfully sinking a hole-in-one has enraptured audiences on a global scale.
This viral marvel has thrust 8-year-old golf prodigy Charlotte "Charlie" Halstead into the spotlight,.It showed her journey to becoming a star, demonstrating her strong determination and exceptional skill.
At just 5 years old, Charlie discovered golf and quickly became passionate about it, filling her days with excitement and enthusiasm.
Charlie expresses: "For me, golfing is an unparalleled experience. Stepping onto the course conjures serenity and joy—a tranquil connection with the ball. Witnessing the ball gracefully find its home in the hole—there's no exhilaration quite like it."
Charlie's journey continues its ascent…
This year marked a monumental milestone as Charlie clinched the championship title in her age category at the prestigious FCG Callaway World Championship held in Palm Desert, California.
Charlie says: "I learned if i hit like 5 balls in one hour, It's good because I got my process. It's way better than hitting 100 balls very fast"
Charlie explains, "The key is the process. Process means taking your time when you're hitting your golf shot. It's not about hitting rapidly; you shouldn't swing too fast."
In the realm of nurturing Charlie's golf talents, her parents underline its significance, acknowledging her remarkable abilities and ensuring her early immersion in the sport.
Charmaine highlights, "a lot of sacrifice from the parents. Definitely a lot of time and money. It's not easy because we have to sacrifice our personal wants and needs all the time for the kids. But if you see them succeeding then it's all worth it in the end."
Charlie's father articulates, "It feels very good to see our children really dedicate themselves and try hard to accomplish something. The investment that we put in the family to make sure she has the support of the family and the opportunities to succeed and see her capitalized on it. That's something valuable to us."
Emphasizing his role as a professional mixed martial arts coach, Charlie's dad highlights the integral role of facing defeats in every athlete's journey.
He notes, " The biggest value to our children is in Losses not in Wins. It's what shape her character gives her something to go back and train harder to accomplish."
Charlie encountered a series of second-place finishes in prior tournaments until her triumph in securing the esteemed FCG Callaway World Title Championship, an achievement that proudly showcased her representation of the USA.
The journey of the Halstead family presses ahead. Their steadfast support propels them to traverse the nation, participating in international and national golf tournaments. Their collective mission remains clear—to empower Charlie with every avenue to bloom into an unparalleled golfer. (Bev Llorente/ABS-CBN News Henderson, Nevada)