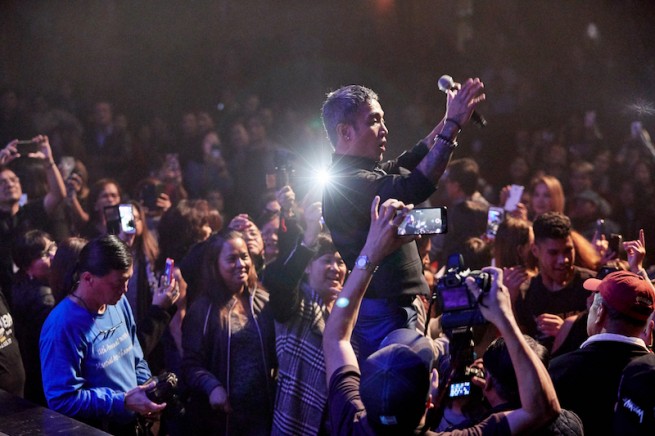 Filipino singer Arnel Pineda's path from humble beginnings in the Philippines to fronting American rock band Journey is set for the big screen in a biopic that will be headed by "Crazy Rich Asians" director Jon M. Chu and Warner Bros.
In an article from Deadline, Chu expressed his desire to portray the "fairy tale and triumph of the human spirit" as he envisioned the upcoming film based on Pineda's 'journey.' Chu, who has directed music documentaries in the past, also noted that he is a fan of the band's music.
"The success of 'Crazy Rich Asians' has blown my mind and set me on a path to champion more unique inspirational stories that represent new perspectives from all around the world," Chu told Deadline in a statement.
The film will narrate the rise of Pineda, a formerly homeless Filipino singer who began performing at 15 years old while hanging out at a Shakey's Pizza Parlor in Manila. He would post videos covering bands like Led Zeppelin and Journey on YouTube, which is where Journey co-founder Neal Schon discovered Pineda after the original lead singer Steve Perry left the band.
"I am excited to be bringing the audience along on this incredible story with my partners at Warner Bros who have been a leading champion of diverse voices in front and behind the camera," Chu added.
Warner Bros. has obtained the rights to the 2012 documentary, "Don't Stop Believin': Everyman's Journey," which followed the band's process of finding Pineda.
The studio is also planning to license the original Journey tunes, most written by Perry and Schon.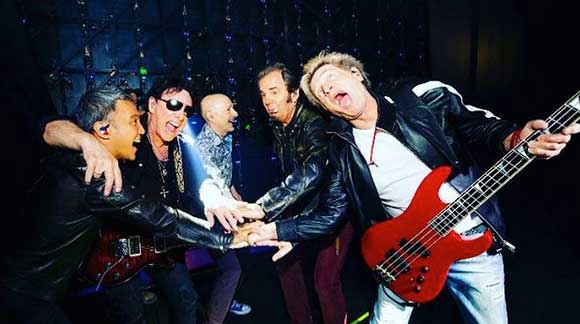 "An unlikely hero, an undeniable talent, the power of music and a worldwide stage (literally) have all the ingredients I love about movies," the "Crazy Rich Asians" director said.
Perry returned and took the stage with Pineda, Schon and the rest of the band when Journey was inducted in the Rock N' Roll Hall Of Fame.
The project will be overseen for the studio by Kevin McCormick, according to Deadline.
Temple Hill's Marty Bowen will be the producer for the said film and the project is currently in search for a writer who would best portray the story of Pineda.