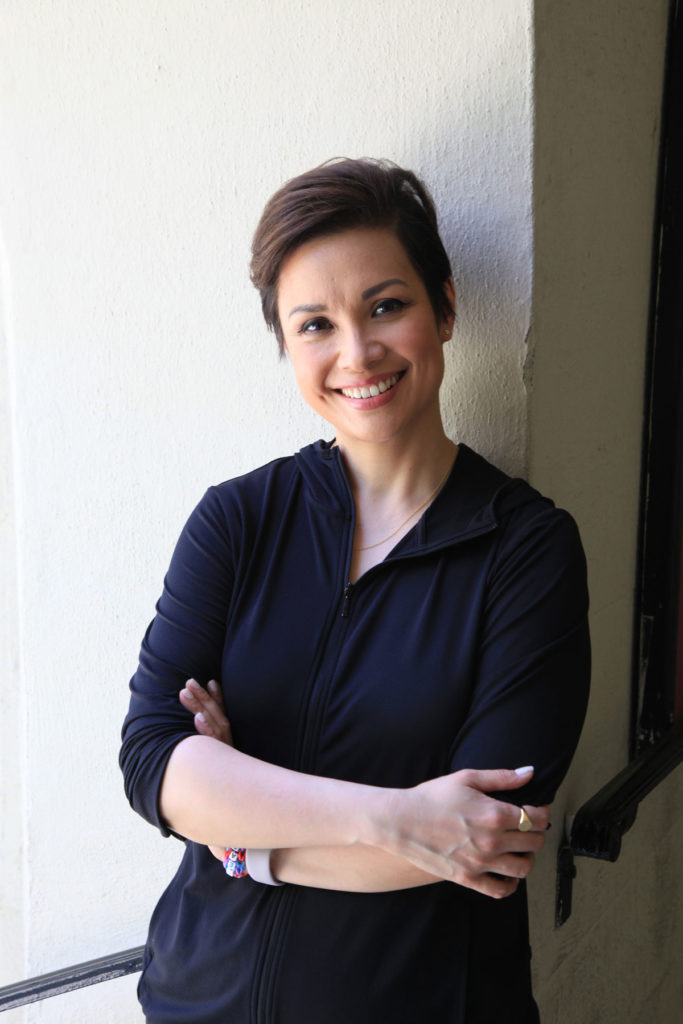 Salonga stars alongside Eva Noblezada in Diane Paragas' coming-of-age film to premiere at the 2019 LA Asian Pacific Islander Film Festival
LEA Salonga is musical theater royalty.
The award-winning singer and actress, known for originating the role of Kim in "Miss Saigon" (for which she won the Tony Award and Laurence Olivier Award for Best Actress in a Musical), has had an illustrious career as a stage performer as well as voicing the singing roles of two beloved '90s Disney princesses: Jasmine from Aladdin and Fa Mulan from Mulan.
Most recently, Salonga co-stars in a new film from Filipina filmmaker Diane Paragas called "Yellow Rose," a coming-of-age tale about a young undocumented Filipina named Rose (Eva Noblezada, who recently starred as Kim in Miss Saigon on Broadway and the West End) living in Texas with dreams of becoming a country singer. Salonga stars as Rose's aunt, Gail, whom Rose goes to after her immigrant mother (played by Princess Punzalan) gets detained by ICE.
The film has already attracted buzz among the industry and will be headlining the 35th Los Angeles Asian Pacific Film Festival on Thursday, May 2 at the Aratani Theater in Downtown LA.
Salonga is currently embarking on an international tour and took time to speak with the Asian Journal over the phone about "Yellow Rose," going from stage to screen and Asian and Pacific Islander (API) representation in entertainment. (This interview has been condensed and edited.)
Asian Journal: How's your tour going and what have you been performing?
Lea Salonga: I'm really happy about how the tour is going so far! So in addition to the greatest hits, I've been singing a lot of "Miss Saigon," "Les Miserables" and, you know, a lot of pop songs. I think there's more pop songs this time around.
AJ: And I'm sure there are many, many Filipinos who are really excited to see you perform.
LS: Yeah, they've been coming in droves and I'm always so happy that they are, and what's great about that is that I can go from one language to another and it can go seamlessly. Like, if I speak Tagalog, it doesn't matter because they'll understand me, but also it's not like I'm alienating non-Tagalog speakers because, you know, I'm not that person. But it's nice to be able to [go from Tagalog to English] because you get to poke fun and there's a very Filipino way of poking fun that kind of gets lost in translation.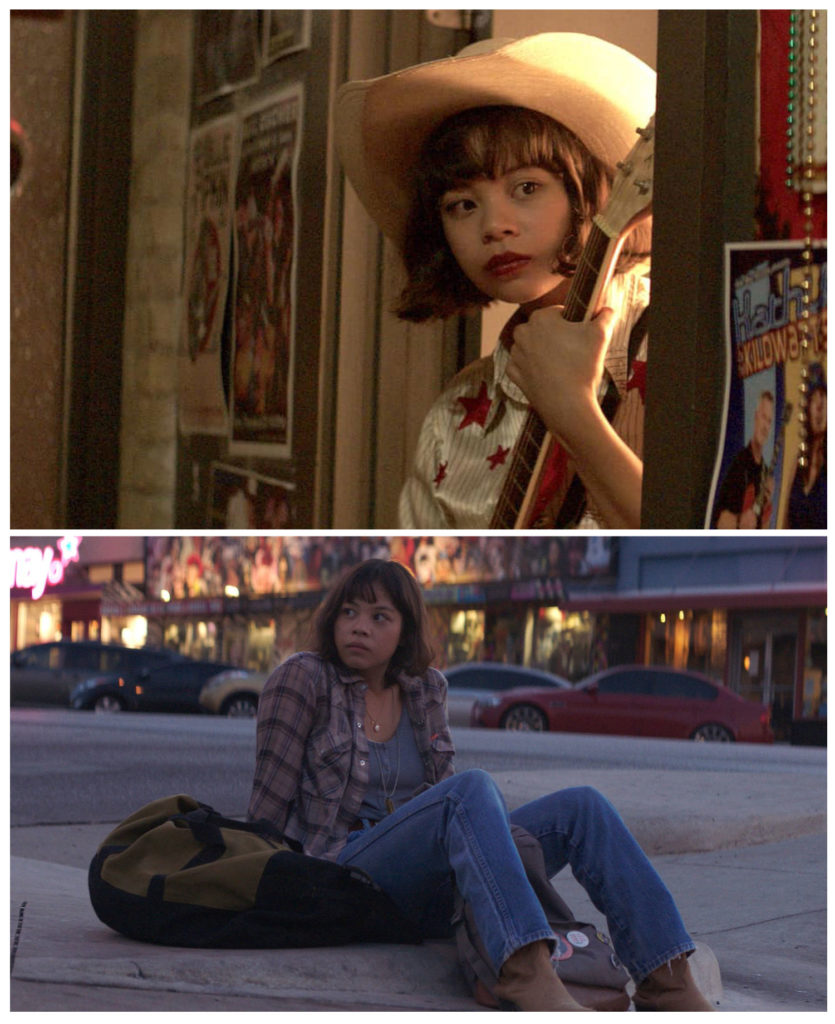 AJ: So I want to talk about this new film you're in, "Yellow Rose." So what drew you to this film, and why did you want to take it on?
LS: I mean it's been 20 years since I even acted in a film ["Sana Maulit Muli"] with Aga Muhlach, and that was the last time I did live-action film work. The next thing after that was a small role in "Crazy Ex-Girlfriend" but that was television and it was only a couple days of work so it's been a while since a feature film. And this role [in "Yellow Rose"] isn't the principal role — I think that distinction goes to Eva Noblezada — so I thought this could be a good way to ease back into movies again. There seems to be some interest from home to do something like that, so this felt like, "You know, let me get my toes wet and let me get the process back in my body so I can understand what that's like again."
AJ: That makes sense since you've really been a fixture on stage and voice-acting and I wanted to ask how different it is to do something for the screen versus acting on stage or voice work.
LS: There's a very particular way to calibrate the performances and you kind of need to know what all that calibration means. In film, it's knowing where the shots are, blocking and what a close-up is and what you can afford to give, whereas on stage, it's one angle and that's it, which is kind of comfortable for an actor because that angle doesn't change…but you only get one shot so you have to get it right. But for film, it's like, how much do I need to give in order to do this effectively and to be able to give something authentic and where the audience doesn't feel pushed away.
AJ: Is there one medium you prefer over the other, especially in terms with how you play any given character?
LS: There's not one I prefer over the other, but I really like being able to thread a performance on stage because you're more in control of the story-telling, and on stage, you're obviously going through the narrative chronologically and there's a sequence of character development you're actively following along with the audience. Sometimes when you do film, that chronology and that cohesion are thrown out of whack because things almost are never filmed in order, so it's like, you have to think about the emotional state of the character for that specific scene. A lot of actors say that theatre is an actor's medium because there's a comfort level in knowing what the next beat is going to be because it makes absolute narrative sense. In film, it's all in the editing and you don't really know how everything plays out until you see the finished product.
AJ: So tell me about your character in "Yellow Rose."
LS: I play Eva's aunt, Gail, her mother's younger sister. And she is the person that is Rose runs to when her mother is arrested by ICE, and so the instruction from her mother is, "Go to your Tita Gail and she'll know what to do." But the funny thing is that it's not the most comfortable of reunions because they don't really know each other. At one point in the film, Rose drops a truth bomb in Gail's face, but Gail also finds herself in between a rock and a hard place since she has a husband and a child of her own and all these things that she needs to take care of, and then this complication comes into the picture.
AJ: The movie is centered around immigration and what it means to be American, which is placed against the backdrop of the uniquely American genre of country music, and it feels really novel to see this young Filipina character who's interested in country music.
LS: Oh, absolutely, and I wasn't really familiar with country music before except for Loretta Lynn, Kenny Rogers, Dolly Parton, John Denver and all those big names that made it international. Like, we got those artists in the Philippines. This movie is very unique because with Filipinos, you expect pop music or even R&B with people like Bruno Mars and the Black Eyed Peas. So country music is kind of out left field, but in the most wonderful way.
AJ: There seems to be a powerful influx of API stories that are being told APIs in Hollywood right now. How do you feel about that, and how do you hope Yellow Rose plays into that trajectory?
LS: It makes me so happy! [Laughs] I've been doing stuff here in the United States since 1991, and it's now 2019, so it's like, "Damn, that took a long time!" But I'm very glad it's happening and that I'm here to witness it. It feels great that there are more of our stories being told, and more being told in personal and nuanced ways, and that they're being seen as financially viable features of entertainment. It's also a reflection of the reality that there are so many immigrants in this country, and it's time for these stories to be told. Hopefully ["Yellow Rose"] will help illuminate other realities that haven't been represented in the mainstream before.