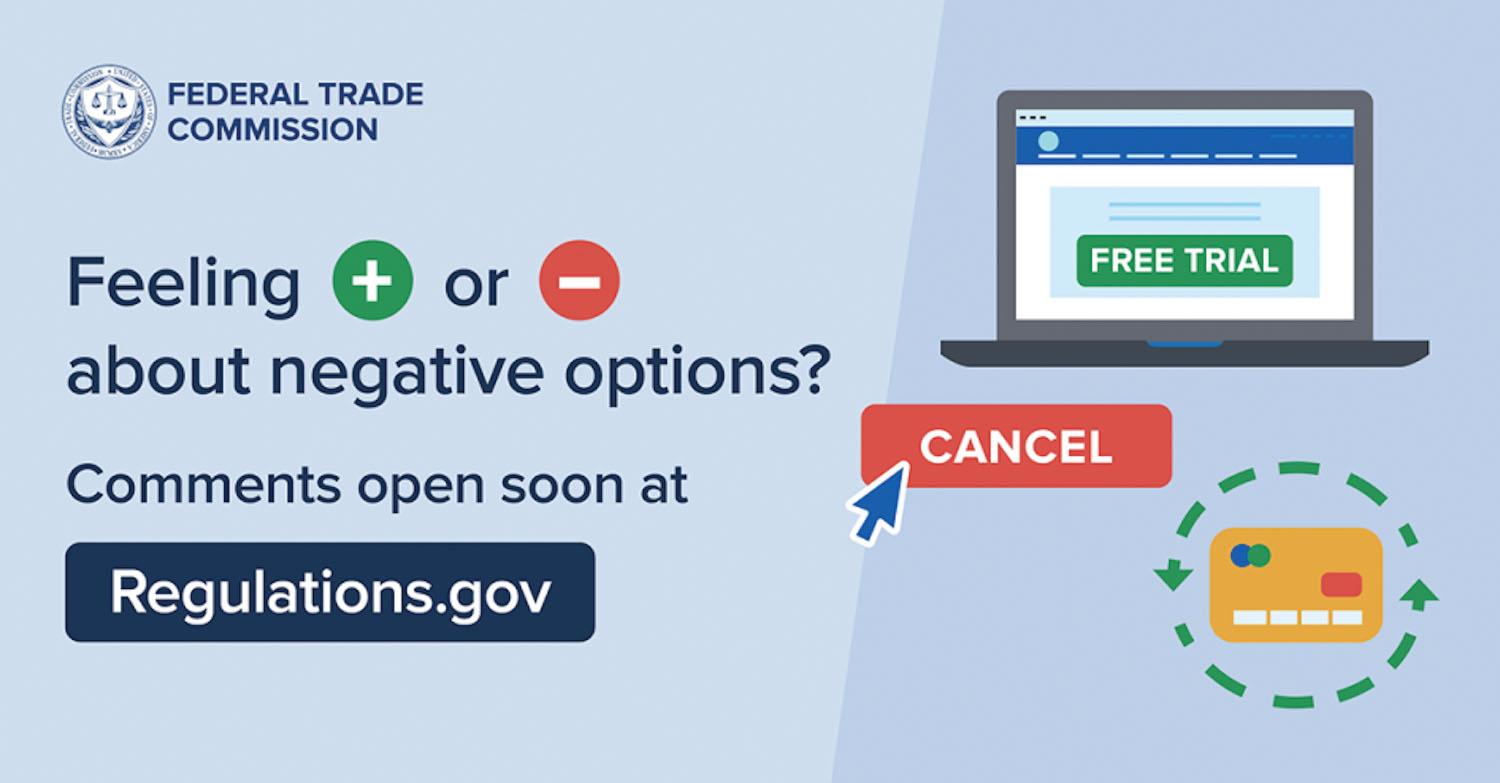 YOU get your regular shipments of dog food, have your gym membership set to auto-renew each month, and have a free trial subscription to some genealogy site. Helpful, keeps you from having to remember to pay every month, lets you try new stuff for free. But what about when you want to cancel? How is that working for you?
That's what the FTC is asking as it's proposing to expand an existing rule to provide people with more protections when they want to cancel a negative option. In non-legal, non-salesy terms, negative options are the set-it-and-forget-it of the purchasing world: you, Company, will keep sending me that dog food 'til I say stop. But when Company decides that, no, they're still gonna send you dog food, no matter what you say (or until you jump through a million hidden hoops), that's a problem.
The same goes for that free trial you tried to cancel but Other Company still kept charging you, month after month, for a service you tried and decided it wasn't for you. These are some types of reports the FTC hears: especially the frustration with not being able to stop the thing you don't want anymore. And, of course, stop paying for it.
In response, the Federal Trade Commission (FTC) proposes to set requirements that it could enforce to stop more kinds of bad behavior. It also proposes to tell companies to clearly explain to people what they're buying, make sure they know what they're agreeing to, and make it as easy to cancel as it was to sign up.
The rule is still a proposal, and the FTC will soon be taking comments from anybody interested. To comment, check out Regulations.gov and, in the meantime, if you're stuck in a trial, auto-renewal, or subscription that makes you feel, well, stuck, check out advice from the FTC via https://consumer.ftc.gov/articles/getting-out-free-trials-auto-renewals-negative-option-subscriptions. And then report it: ReportFraud.ftc.gov. (Sam Levine/Director, Bureau of Consumer Protection, FTC)