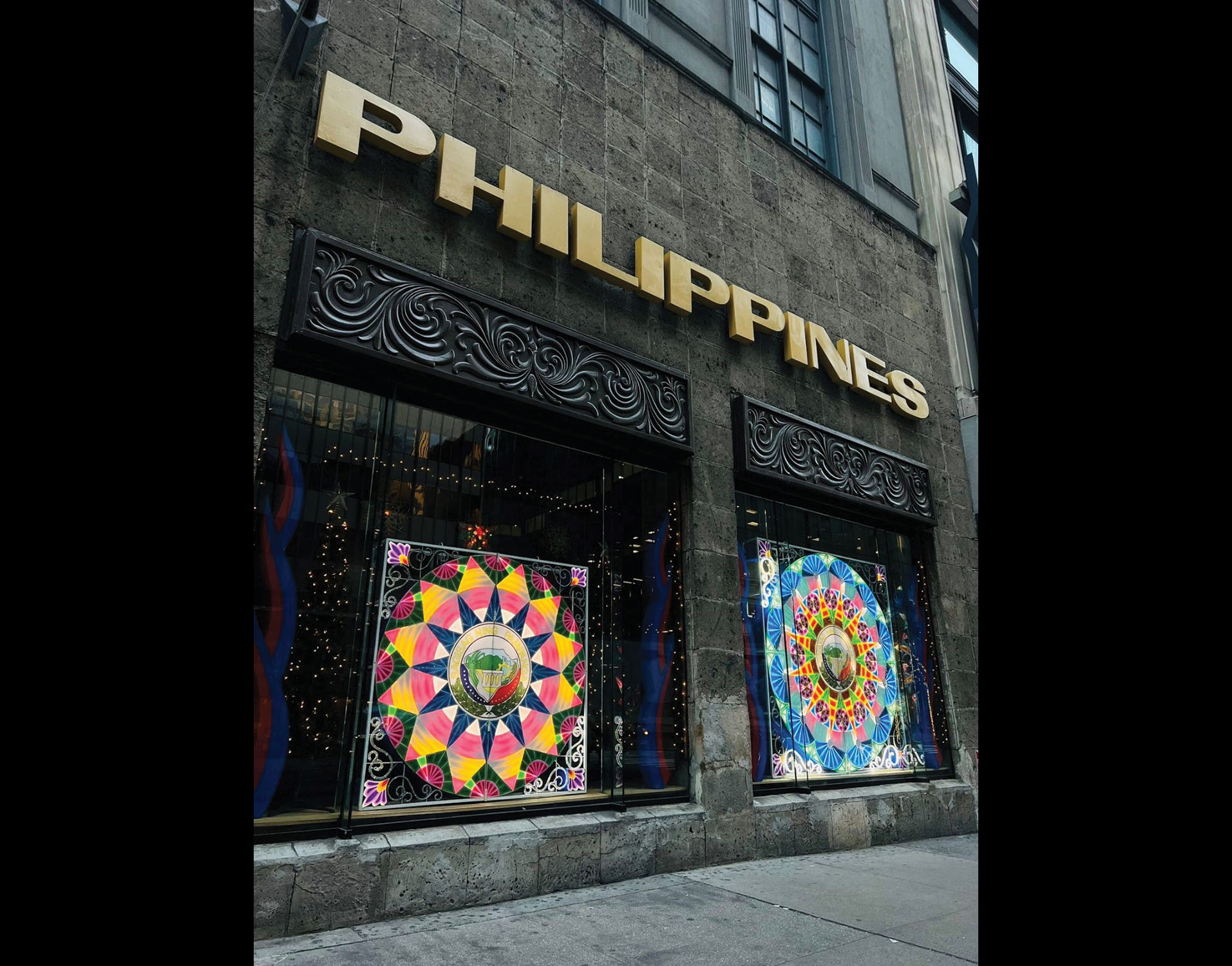 The Philippine Consulate General in New York, together with the Filipino-American Community, commenced the Christmas season in New York City, on the first day of December, through the first ever giant Christmas lantern lighting ceremony held at the Philippine Center. Almost a hundred people attended the historic lighting of two parols, shipped all the way from the province of Pampanga, through the support of its local government, led by Governor Dennis Pineda. Installed as Christmas window decors of the Philippine Center, one measures eight feet in diameter with close to a thousand light bulbs, while the other measures six feet tall with more than five hundred light bulbs.
"With many Filipinos working in New York missing their families and friends in the Philippines, during the Christmas season, we wanted to spread a little holiday cheer – the Filipino way – by having our parols light up the street outside the Philippine Center," said Consul General Elmer G. Cato, during his welcome remarks. "For the Filipino, the parol is a symbol of hope, an expression of faith, and a reminder to remain resilient amidst personal hardships and societal challenges. This is the same message we wish to share with everyone here," the Consul General added.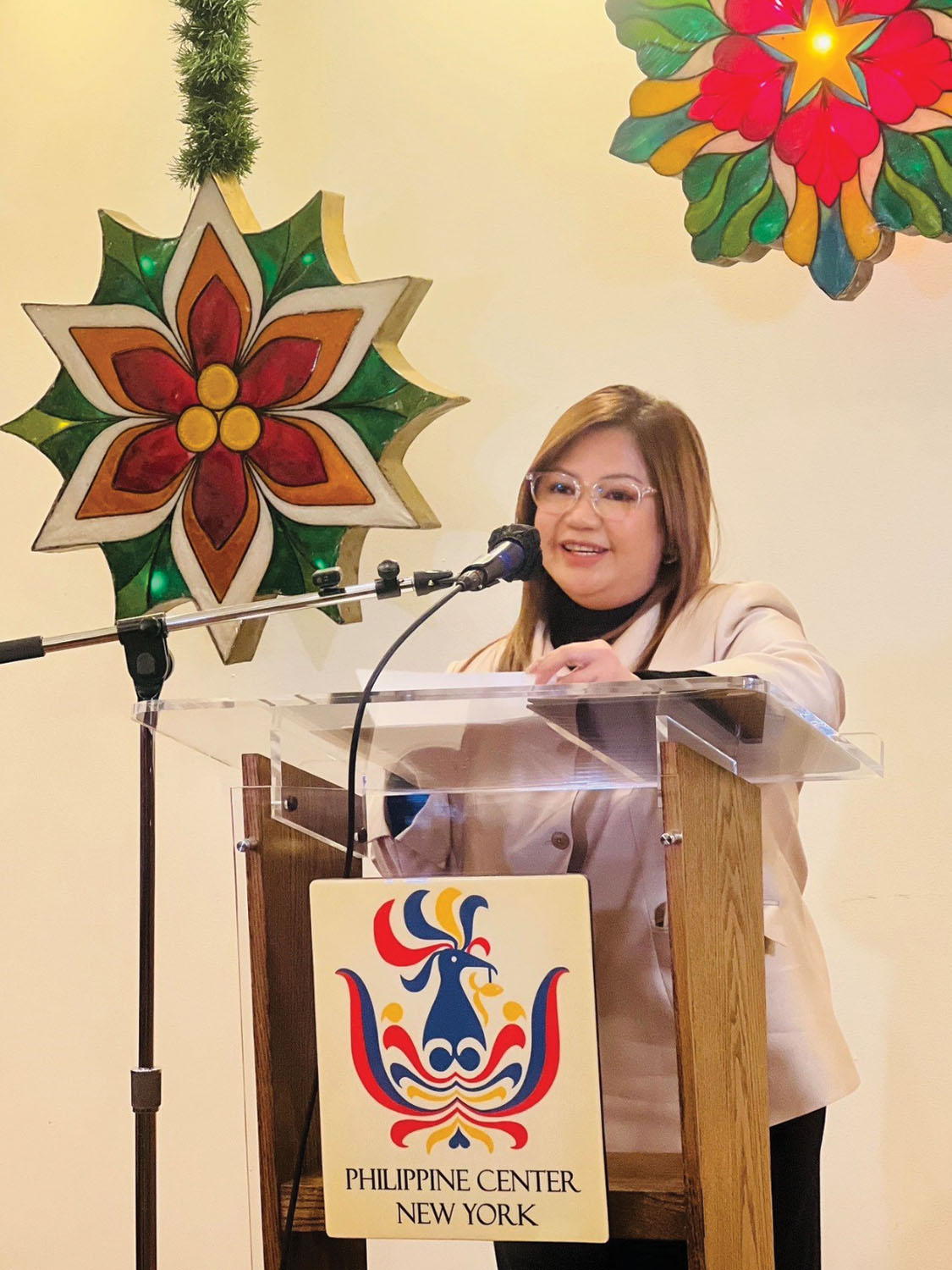 Representing the Pampanga Governor was Mayor Esmeralda Pineda who said that the parols were brought to New York to give an authentic feel of "Paskong Pinoy," and to allow kababayan in New York to "renew their sense of being Pinoy and their sense of home."
Gracing the momentous event were Deputy Commissioner Dilip Chauhan of the New York City Commission on International Affairs who spoke on behalf of Mayor Eric Adams, first Filipino-American New York State Assemblyman, Steven Raga, and members of the diplomatic corps, namely Consul General Winanto Adi of Indonesia, Consul General Abu Hassan of Malaysia, Consul Christine Tay of Singapore, and other consuls.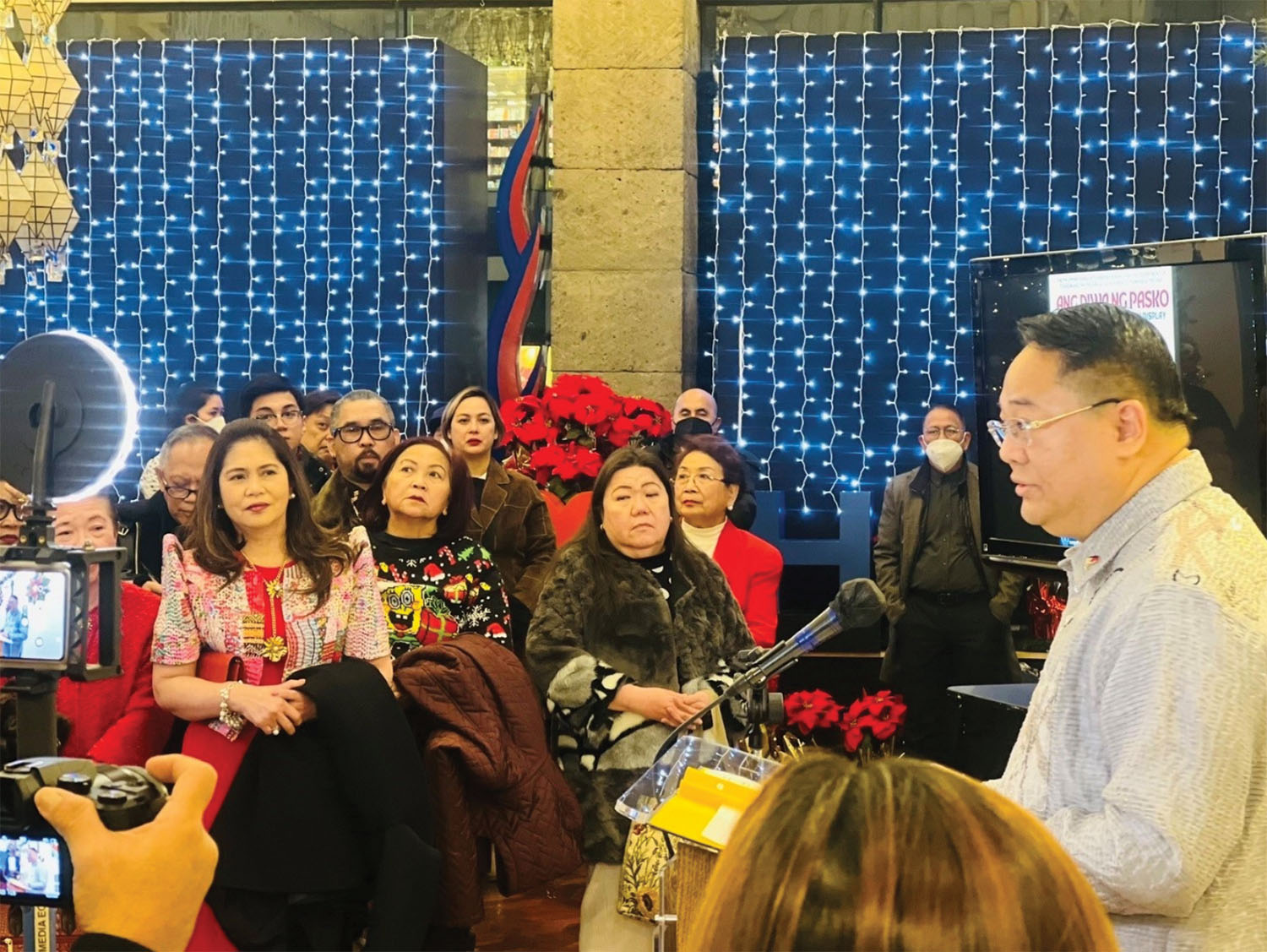 The lighting ceremony was followed by a Christmas serenade led by the Filipino-American Community, as the attendees enjoyed Kapampangan style cooking of classic Filipino dishes, such as dinuguan (pork stew in pig's blood), pancit (noodles with chopped vegetables, seafood or meat), and karioka (caramel-glazed glutinous rice balls).  Not to be missed as well was the iconic Kapampangan dish, sisig (pig's face, snout, and ears that have been boiled, chopped, and grilled).
Designed and assembled in San Fernando City, Pampanga, otherwise known as the "Christmas capital of the Philippines," the two historic parols will sparkle for all Filipinos, Americans, and international tourists to enjoy throughout the holiday season.