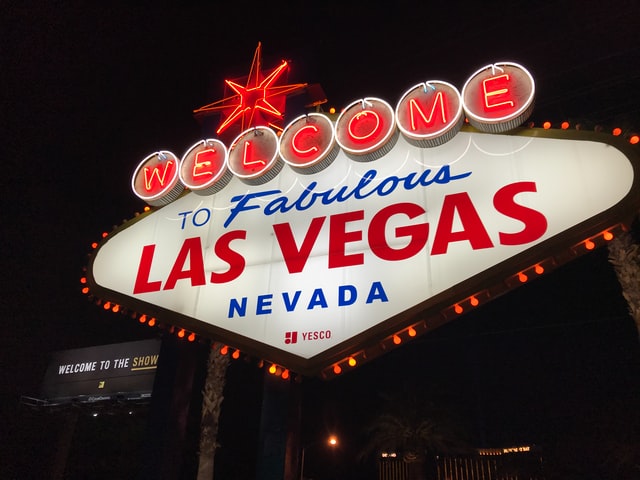 AS Nevada broke another COVID-19 case record this week, new statewide restrictions took effect on Tuesday, November 24.
Governor Steve Sisolak mandated a statewide "pause" for the next three weeks to slow the spread of the virus.
"Our case rate growth is at wildfire levels – even outpacing neighboring states, such as Arizona. All available models indicate that Nevada is in a 'red zone' and our health experts anticipate continued case growth based on current trends," Sisolak said on Sunday, November 22.
Under the order, which took effect at midnight on Tuesday, Nevadans are required to wear masks "at all times" for indoor and outdoor activities, except while inside one's household or while eating and drinking.
Restaurants, bars, gaming establishments, gyms, fitness studios, arcades/amusement parks, libraries, museums, aquariums, and zoos are among the places that must observe 25% capacity.
No more than four customers can be at a table at a restaurant and reservations are required.
"I know the majority of our bars and restaurants are doing their best, but these settings are proven to be high risk because they allow the opportunity for people to remove their face coverings in indoor settings around people outside of their household. That's how the virus spreads," Sisolak said.
Private social gatherings will be capped at 50 individuals or 25% capacity, whichever is less.
Further, private gatherings must be limited to 10 people or fewer from no more than two households.
Retail stores will continue to observe 50% capacity and are encourage to conduct temperature screenings before entry.
Meanwhile, offices, indoor malls, cannabis establishments and hair and nail salons will not see any changes.
As of this writing, the Silver State has 142,239 cases and 2,071 total deaths. In Clark County alone, 109,827 infections and 1,719 fatalities have been reported to date, according to the Nevada Health Response.
On Monday, the state hit 2,853 positive tests, breaking its daily COVID-19 case record from Nov. 18 at 2,416. The 14-day average is at 1,635.
The test positivity rate over the last 14 days remains at 16.5%
"I don't want to impose further restrictions, but we are too close to the real solution, the vaccines, to give up now. I implore you to tap into Nevada's independent spirit in this moment and consider your own personal responsibility," Sisolak said.