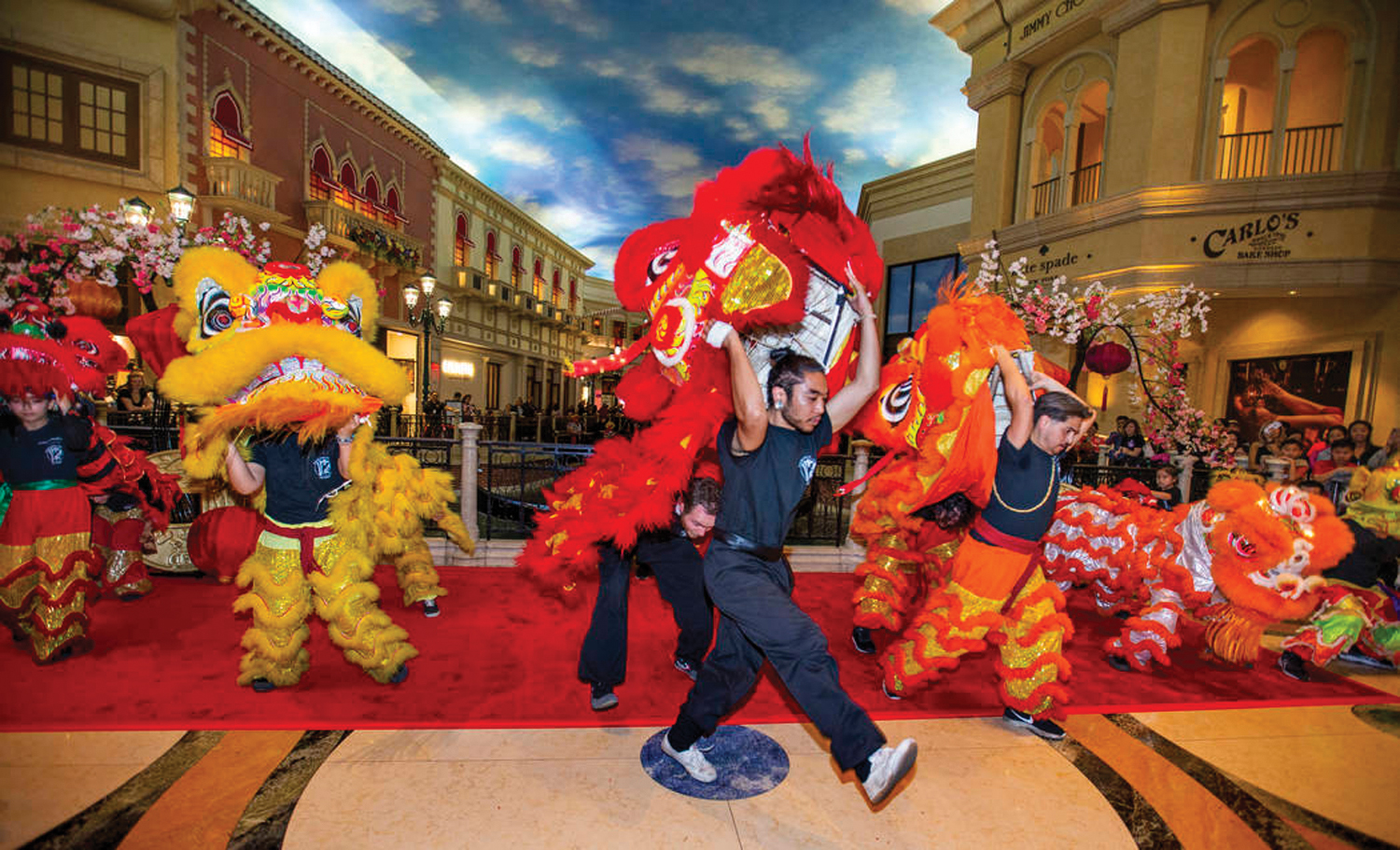 LAS VEGAS – Chinese New Year in the Desert/Spring Festival proudly returns to Las Vegas for the 11th consecutive year on Feb. 3 – Feb. 6, 2022.
Chinese New Year in the Desert™has experienced explosive growth over the past ten years. From humble beginnings at the Fremont Street Experience in 2012, the celebrations have expanded city-wide and now have claimed The Grand Canal Shoppes, the X Pot Venetian, Downtown Las Vegas, Taverna Costera, and Rainbow Kitchen as the new venues of choice.  Major supporters for the 2022 celebration include the JAMBA inside McCarran International Airport, National ACE, Vegas Golden Knights, the City of Las Vegas, and Golden Catalyst, LLC.
Named by Forbes Magazine as one of the "8 Great Places to Celebrate Chinese New Year" in the United States and Canada, Chinese New Year in the Desert™ continues to set the bar on celebrating one of the most important social and economic Asian holidays.
The schedule is as follows:
Thursday, Feb. 3, 2022: National ACE presents CNY Ribbon-Cutting Ceremony & Kick-Off Feast
Grand Canal Shoppes Las Vegas & The X Pot Venetian
12 p.m. – 3 p.m.
Join us for the official kick-off and ribbon-cutting ceremony at the Grand Canal Shoppes. Entertainment consists of the "Dotting of the lions' eyes" ritual and traditional dance performances. After the ceremony, there will be an elaborate feast at the X Pot Venetian. Tickets can be purchased at: https://cny2022thexpot.eventbrite.com.
Friday, Feb. 4, 2022: Gala Dinner & Karaoke
Taverna Costera
6 p.m. – 9 p.m.
A ticketed VIP dinner includes a family-style dinner and cocktails sponsored by Remy Cointreau. Enjoy the night market, lions blessing, and traditional folk dances. Tickets can be purchased at: https://cny2022TavernaCostera.eventbrite.com. Join us for Karaoke on the roof-top after dinner!
Saturday, Feb. 5, 2022: Spring Festival Parade
Downtown Las Vegas
11 a.m. – 1 p.m.
The parade, featuring gorgeous floats, elaborate costumes, and traditional lions, is quickly becoming a Las Vegas tradition that entertains thousands who come to watch. Announcers' stage and limited bleacher seating will be provided by the City of Las Vegas.
Applications for parade entries and complete details can be found at: https://cny2022ParadeEntry.eventbrite.com.
Sunday, Feb. 6, 2022: JAMBA inside Harry Reid International Airport presents Closing Ceremony and Gala Dinner
Rainbow Kitchen
6 p.m. – 9p.m.
Enjoy a traditional 9-course family-style Chinese dinner. Drunk Fruit will be providing Lychee, Yuzu, and Melon Hard Seltzer to compliment the delicious meal. Tickets can be purchased at: https://cny2022RainbowKitchen.eventbrite.com.
Additional information and an updated schedule can be found at https://cnyinthedesert.com.