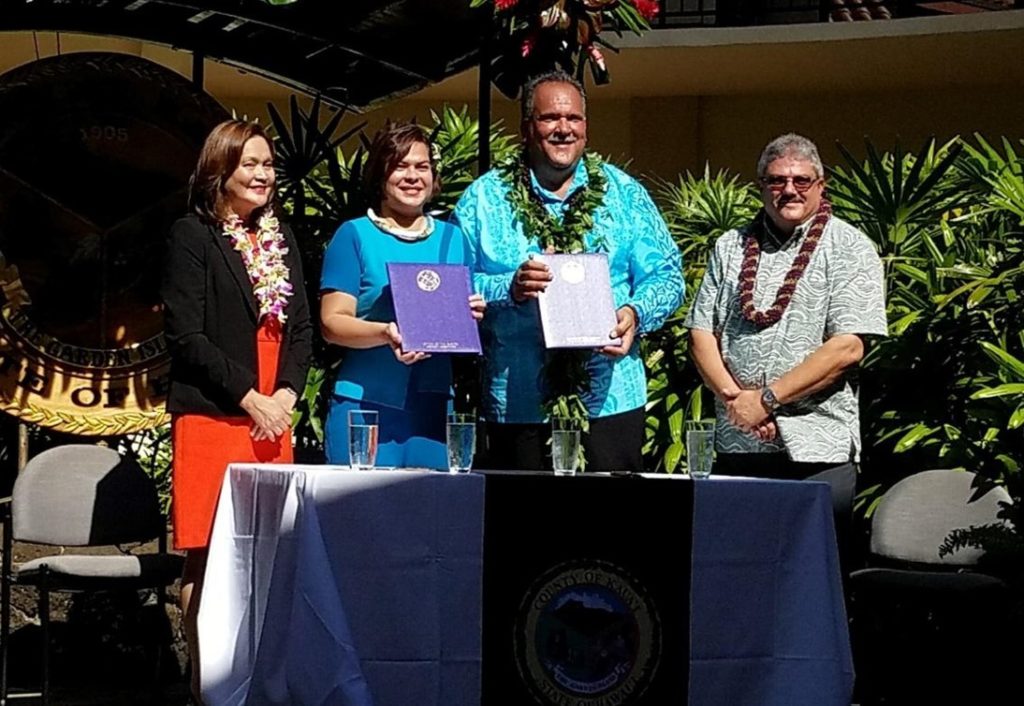 HONOLULU 13 September 2018 – Davao City Mayor Sara Duterte-Carpio and Kauai Mayor Bernard Carvalho Jr. conducted the reciprocal signing of the Sister City Agreement between the City of Davao and the County of Kauai at the Lihue Civic Center, Kauai in Hawaii on 10 September 2018.
During the Kauai signing ceremony, the two mayors expressed their desire to foster stronger economic, cultural, and social linkages between Davao and Kauai. Mayor Carvalho previously went to Davao to sign the same agreement on 05 February 2018.
Under the Sister City Agreement, the two sides committed to promote cooperation in the fields of tourism and culture, agriculture, and trade and commerce. As both Davao and Kauai have abundant natural resources and a rich cultural heritage, they expressed their hope to learn from each other's best practices in tourism promotion and cultural preservation.

Both governments pledged to collaborate and exchange ideas on the enhancement of agriculture programs and when necessary, exchange machines, crops, and products. Davao City and Kauai County believe that cross-training on local best practices in agriculture will be useful in minimizing costs and increasing yields, sustainability, and income of farmers.
They also committed to promote more robust two-way trade and information exchange to encourage   business ventures, investment, and commerce. In October this year, another trade mission organized by the Filipino Chamber of Commerce of Hawaii will go to Davao, and a contingent from the business community in Kauai will be invited to join. Both cities agreed to promote such visits to increase networking opportunities for their respective business stakeholders.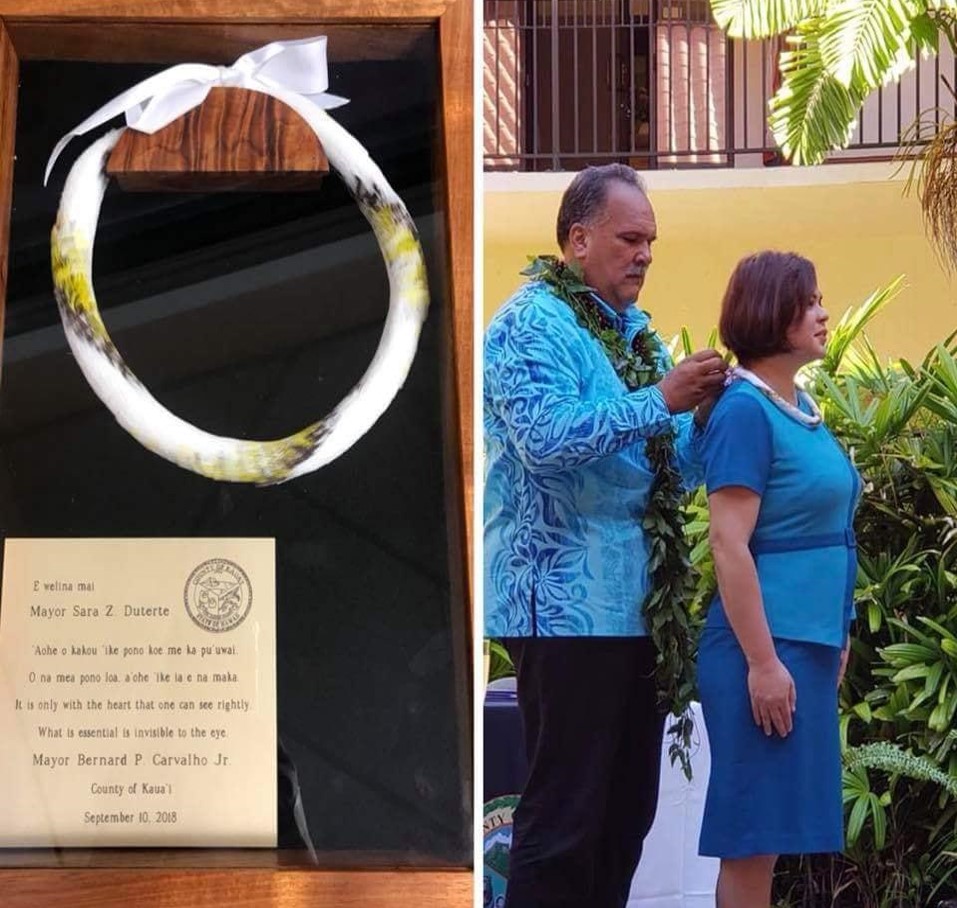 To enable the delegation from Davao to connect with Kauai officials, businessmen, Filipino Community organizations and other stakeholders, the Kauai government hosted a networking luncheon at Timbers Kauai, one of the county's newest real estate development projects.
The two mayors exchanged tokens to symbolize the strengthening of Davao-Kauai cultural ties.  Mayor Duterte-Carpio presented tangkulo or scarves, inspired by headpiece worn by tribal chieftains in Mindanao, to Mayor Carvalho and his wife Regina Godinez Carvalho. For his part, the Kauai Mayor gave Mayor Duterte-Carpio a feather lei which was intricately made from white bird feathers. Feather leis were once symbols of power worn by Hawaiian Ali'i or royalty.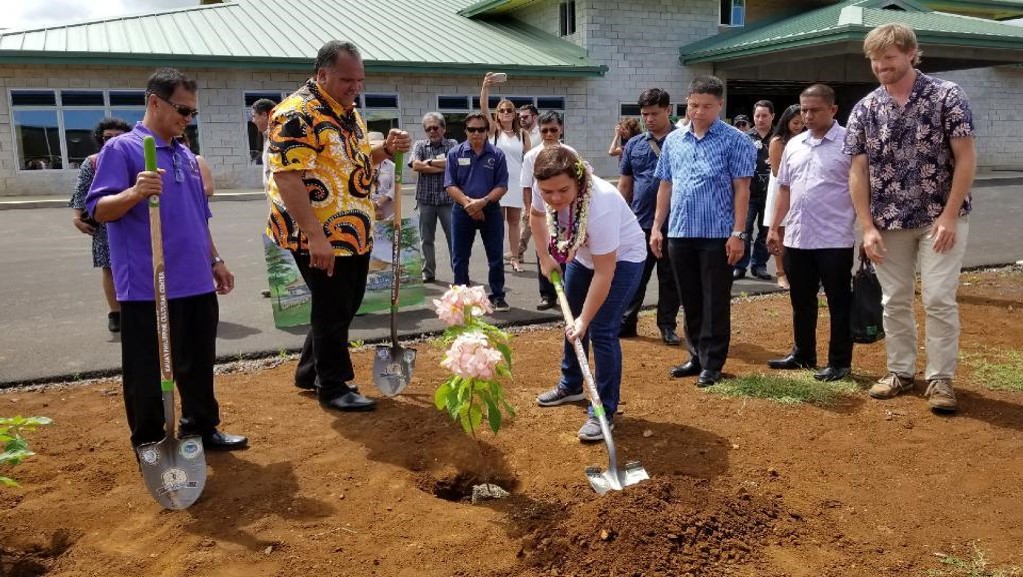 The two mayors also participated in a tree planting ceremony at the soon-to-be inaugurated Kauai Philippine Cultural Center in Lihue. The planting of trees symbolized the strengthening of the partnerships between the two sister cities and the communities they represent.
After the tree planting, the visiting delegation went to Kauai Coffee Company to learn about agro-tourism and best practices in coffee production and marketing. The farm visit provided the delegation with insights on best practices which they hope to apply in developing agro-business and agro-tourism in Davao.
–
For more information, visit www.honolulupcg.dfa.gov.ph, www.philippineshonolulu.org or https://www.facebook.com/PHinHonolulu.