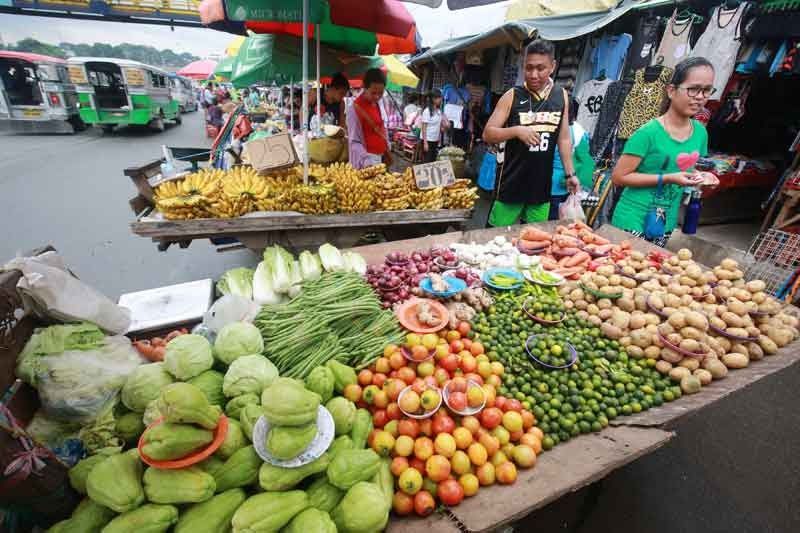 Amid reports of rising prices in the Philippines, Malacañang is considering an executive order drafted by economic officials to put measures in place that will curb inflation.
An order to lessen the effects of inflation on basic commodities, such as certain food items, is in the works, according to Socioeconomic Planning Secretary Ernesto Pernia.
"We proposed nine measures to contain inflation and a corresponding EO to get them implemented straight away – to which he (President Rodrigo Duterte) agreed," Pernia said in a message to Rappler on Wednesday, September 12.
Earlier this month, the Philippine Statistics Authority reported that inflation was at 6.4 percent in August, the highest in nine years. This exceeds the Bangko Sentral ng Pilipinas' projections of around 5.5 to 6.2 percent.
On Tuesday, President Rodrigo Duterte said during a conversation with Chief Presidential Legal Counsel Salvador Panelo that "economic managers are working on" measures to address the issue.
Presidential Spokesperson Harry Roque Jr. confirmed that the economic officials drafted an executive order to be submitted before the Office of the President to which they agreed on Tuesday, September 12 during a cabinet meeting.
"The economic cluster group will submit a draft executive order to the Office of the President removing administrative constraints and non-tariff barriers on the importation of fish, rice, sugar, meat and vegetables," said Roque.
Roque said that such measure would make the process of importing food more convenient and accessible.
According to Department of Finance (DOF) Secretary Carlos Dominguez III, Duterte has expressed support for the economic managers to better contain the impacts of inflation.
The Philippine National Police (PNP), National Bureau of Investigation (NBI), Department of Trade and Industry (DTI) and farmers' groups were ordered to monitor and ensure that no rice stocks would be taken from National Food Authority (NFA) warehouses and retail outlets.
Five million rice sacks are said to arrive in November. Zamboanga, Basilan, Sulu, and Tawi-Tawi will receive 2.7 million sacks from the NFA council to address the reported shortages in those areas.
Duterte on Tuesday said, however, that the increase in rice prices is "artificial" caused by a supposed rice shortage.
Roque stood by his statement as he said that the 6.4 percent inflation rate was still acceptable. He argued that the figure is solely for the month of August and that the actual average is reportedly at 4.8 percent. The presidential spokesperson received flak over this statement, as critics slammed the statement as insensitive to those who are bearing the burden of the nationwide price surge.
Among the goods and services affected by the spike in commodity prices were tobacco, the operation of personal transport equipment, fish and seafood, vegetables, non-alcoholic beverages, electricity and fuel, rice and house rentals, as reported by the Philippine Star.
The presidential spokesperson noted that tobacco had the highest price hike at 25.9 percent but that it was expected since it is "trying to discourage people from smoking."