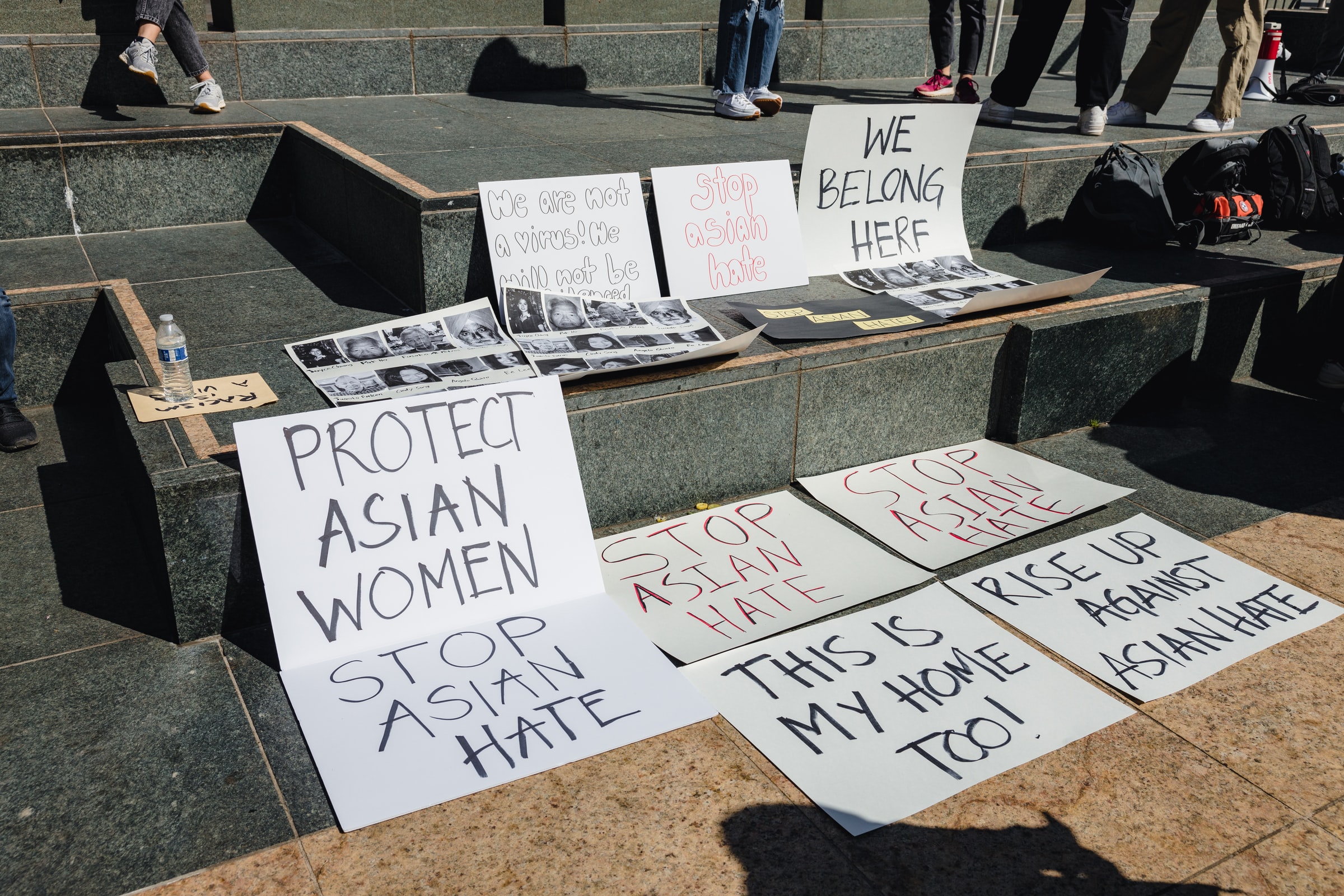 LAST year, when anti-Asian violence and hate spiked exponentially due to the coronavirus pandemic, the heartbroken Asian American and Pacific Islander (AAPI) community continued demanding justice for these senseless attacks, which primarily targeted women and the elderly.
The frustrations and tragedy among the AAPI community crested on March 16, 2021 when a gunman drove to three separate Asian-owned massage parlors and shot and killed eight people, including six Asian women.
Since March 2020, the community has faced more than 10,905 attacks, 16% of which were physically violent, according to Stop AAPI Hate, the national coalition of AAPI organizations that began gathering self-reports of anti-AAPI hate since the pandemic's beginning.
Disturbingly, AAPI women comprised 70% of all reported harassment, according to the Stop AAPI Hate tracker. A separate poll from the National Asian Pacific American Women's Forum found that 70% of AAPI women experienced racially motivated harassment or discrimination between June 2019 and January 2021.
The increased attacks, as well as the increase in awareness toward the oft-overlooked social issues plaguing the AAPI community, brought forth a fervent string of AAPIs demanding betterment for the community through policy that protects the diverse AAPI community and education.
"In terms of education and awareness, we now have more voices speaking out to help people understand the harm that racist rhetoric has on our communities," Filipina American Maritza Etcubañez, senior director of strategic initiatives at Asian Americans Advancing Justice (AAAJ), said at an Ethnic Media Services press conference on Friday, Feb. 25.
She added: "We need greater investment in our community, including in social services, improving education, so that we can better create the conditions where people not only feel safe but are [also] able to thrive."
In May 2021, President Joe Biden signed the COVID-19 Hate Crimes Act into law, which requires the U.S. Justice Department to establish nuanced guidance for police departments and agencies that caters to the AAPI community.
Despite the wide attention that last year's surge in anti-AAPI hate received — a surge that has certainly not quieted — ostracization and discrimination against AAPIs is historic and layered with misogyny and "othering."
"As Asian American women, many of us felt this living in the United States long before COVID; we are constantly targeted both for our race and our gender," Sung Yeon Choimorrow, executive director of the National Asian Pacific American Women's Forum, said at Friday's press conference.
She detailed the harmful stereotypes that are thrust upon Asian women — stereotypes of submissiveness and hypersexuality that make AAPI women the targets of harassment and assault.
Choimorrow shared that in the 19th century, "The first Chinese immigrant woman in the United States was brought over by a New York businessman who put her on display so that Americans could watch her eat, look at her small feet, look at her skin color or hair, and the way she talked. From the get-go of the Asian immigrant women's experience, we were seen as entertainment or an experience to be consumed."
These demeaning stereotypes and perceptions of the "china doll" Asian woman persist today, with many arguing that the Atlanta murders last year were a residual result of these dangerous stereotypes.
The Stop AAPI Hate movement gained significant traction last year, but because of the quickness of social media and news trends, it's somewhat faded. #StopAAPIHate hasn't trended in the United States in months and progress toward a safer environment for AAPIs remains slow, but steady.
And, anti-Asian harassment hasn't stopped. Between October and December of 2021, the hate crime tracker reported 535 incidents.
But the founders of Stop AAPI Hate continue to encourage deeper investment through community-based efforts, like bystander intervention training, encouraging states to adopt public school curricula that Asian American studies, and electing officials who pledge to stand for the AAPI community.
"In Georgia, the first generation of Korean Americans formed the Atlanta Korean American Committee Against Asian hate on March 17," said Michelle Kang, general secretary of the Atlanta Korean Committee Against Asian Hate.
"During the 2021 elections, AAPIs made a tremendous effort to elect representatives who pushed the country in solidarity to stop hate crimes and to achieve inclusion and racial equity," Kang added. "Georgia AAPI is making a historical record having 12 progressive Asian American candidates, including young candidates in their 20s to represent all Americans." n