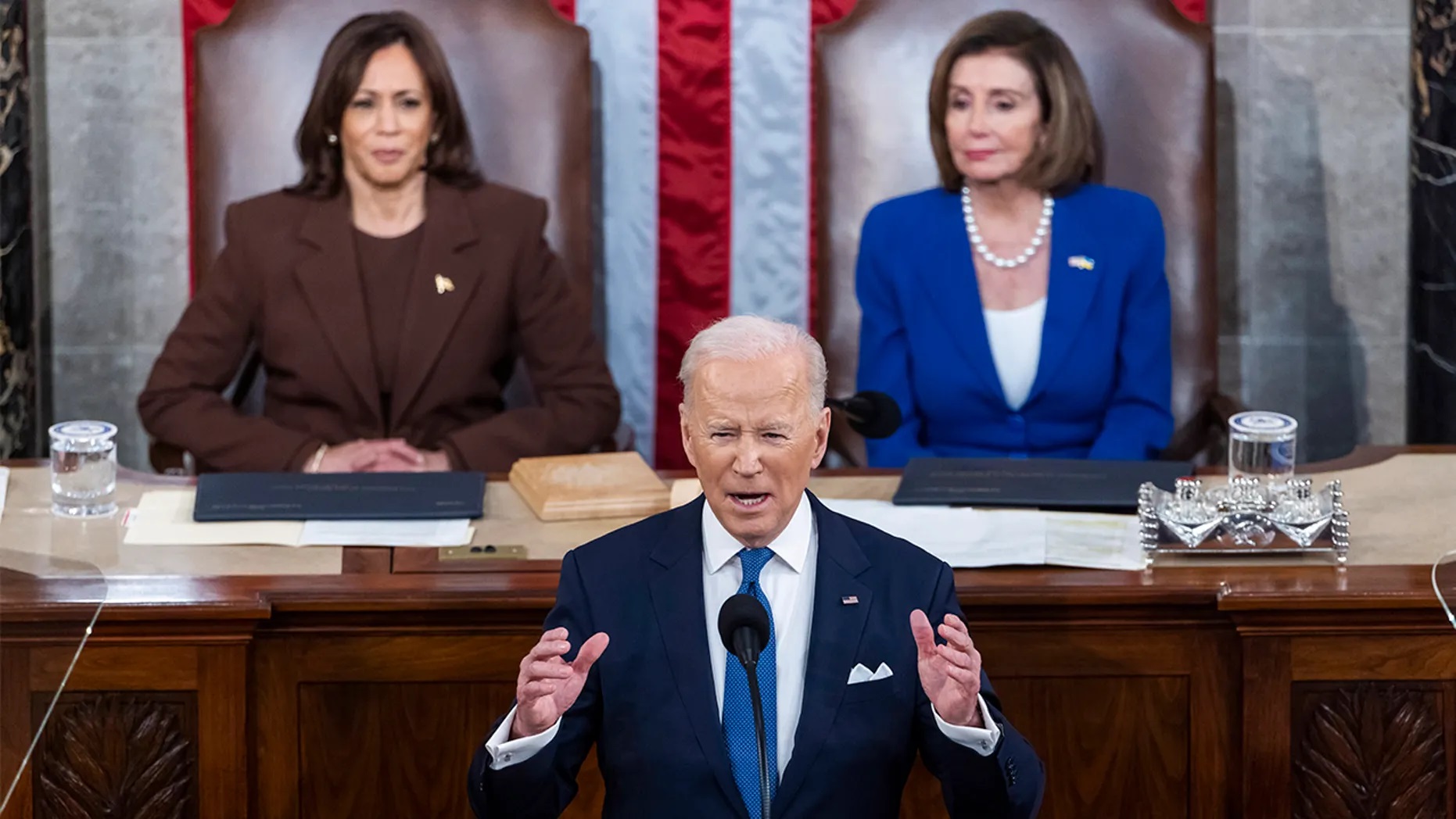 AMID the scare of more uncertainties about the future and the threat to international security, President Joe Biden on Tuesday, March 1, delivered his first State of the Union Address and told the American people: "The State of the Union is strong—because you, the American people, are strong."
This declaration is Biden's way of acknowledging that all the gains made in the past year since he took office were made possible by the collective effort of the American people, whose help and cooperation he sought as we started building the country back better from the rubbles of the Trump presidency.
After his speech, a new NPR/PBS NewsHour/Marist survey "finds he is seeing a significant boost in his approval ratings across the board following his State of the Union address and Russia's invasion of Ukraine."
National Public Radio (NPR) reported: Overall approval rating jumped to 47%, up 8 points from the NPR poll last month. Presidents don't generally see much, if any bounce, out of a State of the Union address. Since 1978, there had only been six times when a president saw an approval rating improve 4 points or more following State of the Union addresses, according to the pollsters. Three of those bounces were for former President Bill Clinton.
Ukraine handling is up 18 points to 52%.
Coronavirus pandemic handling is now 55%, up 8 points.
Economic handling up 8 points to 45%.
More details as reported by NPR:
Biden appears to be benefiting from a rally-around-the-Ukrainian-flag moment. A whopping 83% of respondents said they support the economic sanctions the U.S. and allies have leveled against Russia. That includes 8 in 10 Republicans.
More than two-thirds (69%) said they would still support the sanctions even if they result in higher energy prices. That includes 4 in 5 Democrats, three-quarters of independents and almost 6 in 10 Republicans.
Biden has warned that Americans, who are already feeling the pinch from higher prices resulting from inflation, will likely see higher gas prices because of the Russian invasion and resulting sanctions.
Biden continues to face challenges as well. While his rating on the economy, for example, has improved, a majority (53%) still disapprove of how he's handling it, and a slim majority (51%) think his foreign policy decisions overall have weakened America's standing on the world stage.
And Americans have various concerns about the escalating crisis in Ukraine:
About 4 in 5 said they're very concerned or concerned about cyberattacks on the United States and that the conflict will spread to a wider war in Europe.
Seven in 10 are worried that nuclear weapons will be used. Older Americans, those 45 and older who lived through the Cold War, were 14 points more likely to show that concern.
Americans are split on whether Biden's approach has been about right (46%) or too cautious (43%). Just 6% said he has been too aggressive.
When he ran for the presidency, Biden promised the American people that he will work hard to save lives from the threat of COVID-19 and lead the country toward building our lives and our economy better from the economic challenges and the threat to life by the ongoing pandemic.
As the United States passed the 900,000 death toll on February 4, 2022, Biden said in a statement:
We now have more tools than ever before to save lives and fight this virus — with vaccines remaining our most important tool. Vaccines and boosters have proven incredibly effective, and offer the highest level of protection. Two hundred and fifty million Americans have stepped up to protect themselves, their families, and their communities by getting at least one shot — and we have saved more than one million American lives as a result.
We can save even more lives — and spare countless families from the deepest pain imaginable — if everybody does their part. I urge all Americans: get vaccinated, get your kids vaccinated, and get your booster shot if you are eligible. It's free, easy, and effective — and it can save your life, and the lives of those you love.
On the economic front, the numbers show how Biden has shepherded the country toward economic recovery.
According to AmericanProgress.org, "2021 was an extraordinary year of economic growth and recovery. The country saw record job gains and an unprecedented drop in unemployment. The economy likely grew faster than in any year since 1984, as measured by real gross domestic product (GDP). In 2021, the economy not only regained all pandemic-related GDP losses—it also surpassed pre-pandemic levels. Despite elevated inflation, Americans' disposable incomes were higher in 2021 in real (inflation-adjusted) terms than they were in 2019 and 2020."
"Additionally, by many important measures such as savings and bank balances, Americans are more financially secure. The United States also made dramatic progress in lowering its exceptionally high rate of child poverty," the report stated.
Despite these gains, the rising inflation rate hurts us all more and makes it harder to really feel the economic boom.
Even Biden acknowledged it in his speech. But economists say that there's not that much Biden can do about inflation as whether it goes up or down is largely in the hands of the Federal Reserve, which is responsible for interest rates.
Darrick Hamilton, an economist at the New School in New York, said context is key.
"We just experienced the deepest decline on record. And likewise, the quickest recovery on record," Hamilton explained.
He added, "A lot of that had to do with an intervention from the government that allowed us to withstand that pandemic. So there's going to be inflation."
Some economists point to last year's $1.9 trillion COVID-19 aid package known as the American Rescue Plan as one of the reasons behind the inflation seen today, but the alternative could have been more dangerous. They fear that without the COVID-19 relief money, the economy would have spiraled into a recession.
How would you rate Biden's first year in office?
* * *
The opinions, beliefs and viewpoints expressed by the author do not necessarily reflect the opinions, beliefs and viewpoints of the Asian Journal, its management, editorial board and staff.
* * *
Gel Santos Relos has been in news, talk, public service and educational broadcasting since 1989. She was a news anchor, TV host and radio commentator and public service host for ABS- CBN and DZMM. She is now working on her advocacies independently, serving the Filipino audience using different  media platforms. You may contact her through email at [email protected], or send her a message via Facebook at Facebook.com/Gel.Santos.Relos. Also on Twitter, Instagram: Gel Santos Relos