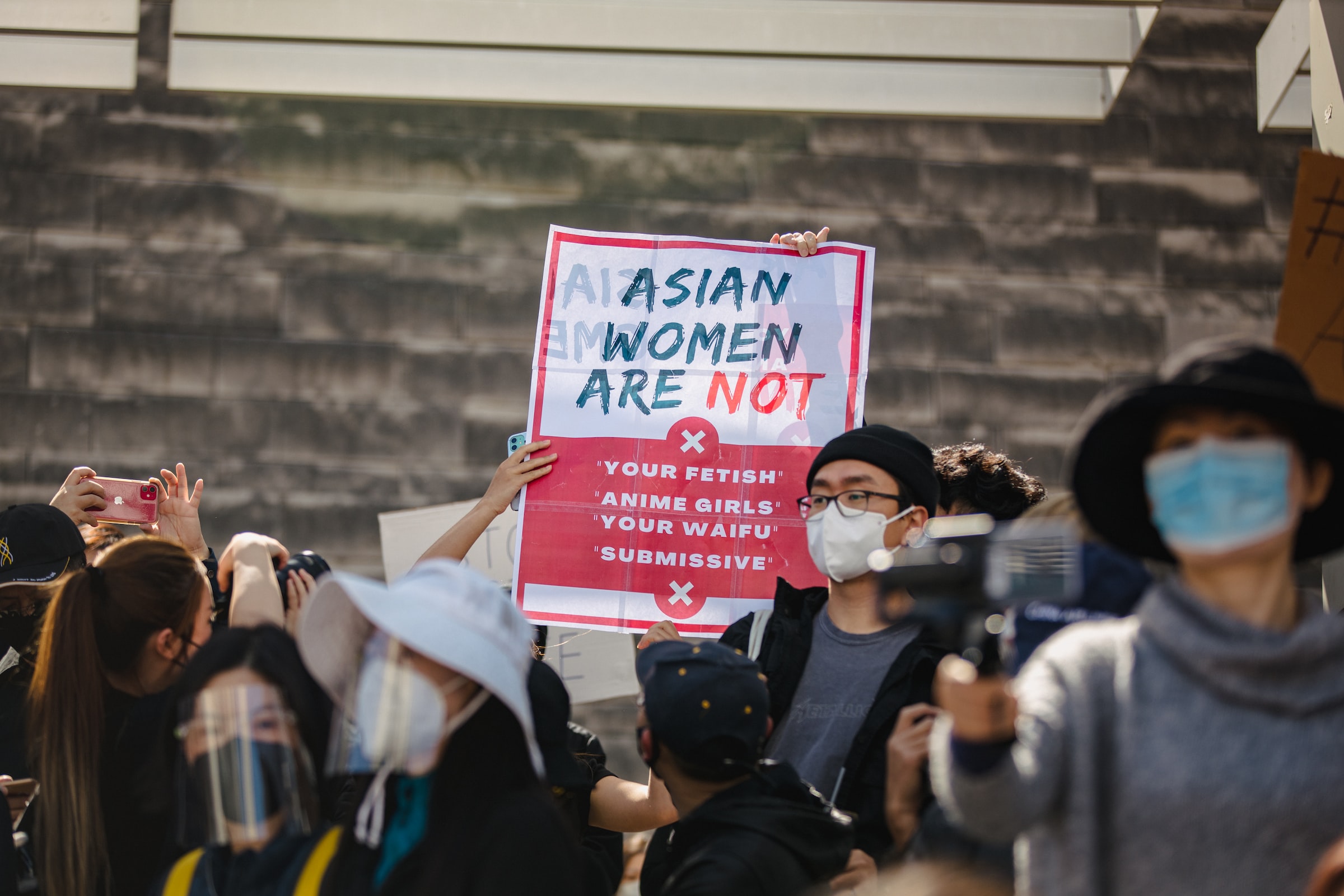 National AARP poll describes connection between workplace bias, AAPI women's mental health
ASIAN American and Pacific Islander (AAPI) women continue to experience workplace discrimination based on their gender, ethnicity, and age according to a new survey from AARP.
AARP, the nation's leading advocacy group for senior citizens, released new results from the annual "Mirror/Mirror: Women's Reflections on Beauty, Age, and Media" survey that seeks to understand the intersections of gendered and racial discrimination in society.
According to the survey, about 56% of all working AAPI women aged 18 and above said they experienced workplace discrimination.
But for AAPI women aged 50 and above, that number increases to 63% who reported experiencing discrimination due to their age, also known as ageism.
Moreover, 78% of AAPI women aged 50 and above reported that, in addition to experiencing discrimination, they "felt pressured to look or act a certain way at work."
For generations, Asian women have often been seen as inherently subservient and silent sufferers — though, those stereotypes still exist today, albeit perhaps, a little quieter.
However, recent attacks on the AAPI community, and the cultural awakening that followed, are encouraging community leaders to call out systemic forms of racism, sexism, and ageism.
"Being an Asian American and Pacific Islander woman has always been challenging due to the stereotypes we have to endure. On top of having to overcome stereotypes, AAPI women have had to contend with many forms of discrimination as well," said Daphne Kwok, AARP vice president of the organization's Office of Diversity, Equity and Inclusion, AAPI Audience Strategy.
The discrimination that AAPI women experience, according to this survey, parallels the kinds of gendered racism that Black, Latina, and Muslim women constantly endure.
And these specific forms of discrimination consequently tend to negatively affect their mental health; for AAPI women, 56% reported low mental health related to workplace bias.
Microaggressions, which are typically less aggressive than outright bias, can still significantly affect mental health, according to Gilbert Gee, a professor at UCLA's Fielding School of Public Health.
"Things that people encounter on a day-to-day basis — people making assumptions about you, being treated less courteously or being followed in a store — all those things are very stressful. They take a toll on self-esteem and self-concept," Gee told AARP.
And, ageism throws another wrench into the equation. As technology advances exponentially, workplace ageism continues to proliferate among older workers, who, for economic reasons, are becoming less likely to retire by 65 years old.
As a way to avoid becoming targets of ageism — which can often be coupled with gender and race-related discrimination — 75% of AAPI women routinely practice "avoidance tactics," like being careful of what they say and how they express themselves and putting others' feelings of comfort and safety before their own.
According to Tetyana Shippee, a social gerontologist at the University of Minnesota School of Public Health, age discrimination is typically seen as a more "socially acceptable" form of discrimination, especially since many workplaces value innovation — and the older you are, the less you're seen as innovative.
"Younger people assume I don't know how to use technology," Shippee told AARP. "And even though age is not supposed to be discussed in hiring, I hear people say they don't want someone who is too old because 'we still want them to be vibrant and engaging.' Across different spheres, I've also heard comments about wanting people who are going to 'stay involved for a long time.'" n