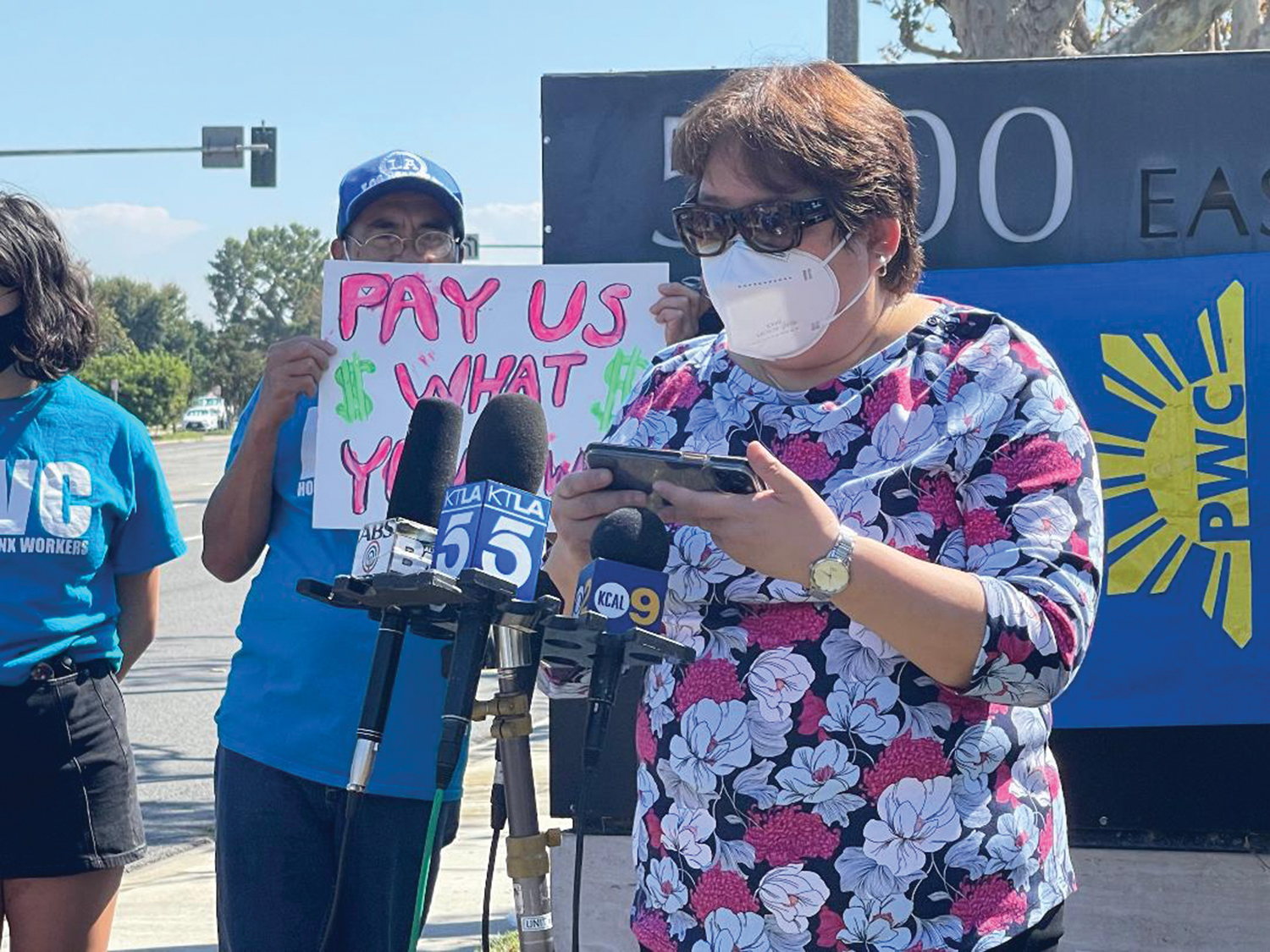 FILIPINO home care workers are among those who have been improperly misclassified and subjected to wage theft violations, according to a citation issued by the California Labor Commissioner's Office.
Two Long Beach-based companies have been cited for improperly misclassifying 66 home health care workers as independent contractors and must pay more than $1.8 million for the wage theft violations.
Angel Connection Inc., an agency that provides staffing at clients' homes for health aid services, and J Jireh, a staffing agency with close ties to Angel Connection, acted as joint employers and misclassified workers avoiding payment for minimum wage, overtime wages, worker's compensation premiums, payroll taxes and meal periods premiums.
The workers, the majority of whom are Filipino immigrants, reportedly worked 24-hour shifts, six days per week for as little as $6.25 an hour with no overtime, according to the investigation.
Together, Angel Connection and related entities have been ordered to pay over $1.8 million in lost wages and penalties.
"When I joined the investigation against Angel Connection, I did not realize that hundreds of thousands of dollars were stolen from me as an in-home caregiver. I vowed that I, together with other caregivers, will continue to fight to win our wages back! I am happy that after many years of investigation, a citation is now issued to recover our back wages. It's time for Angel Connection to change their ways and pay their workers what they are supposed to," said Maria, a caregiver who prefers to use a pseudonym given the sensitive nature of her case.
Shirley Bautista, an in-home caregiver who worked for Angel Connection for almost six years, will also recover her lost wages.
"Caring for the elderly is hard work but work we do with love," Bautista said. "This is money that we worked for. We're not asking for anything that is not rightfully ours. I don't want Angel Connection to do to others what they did to me. I know a lot of workers are scared to stand up to Angel Connection, but if we don't fight for our rights, then who will?"
The Pilipino Workers Center of Southern California (PWC) and Bet Tzedek Legal Services referred the case to the state Labor Commissioner agency and assisted in identifying workers during the investigation.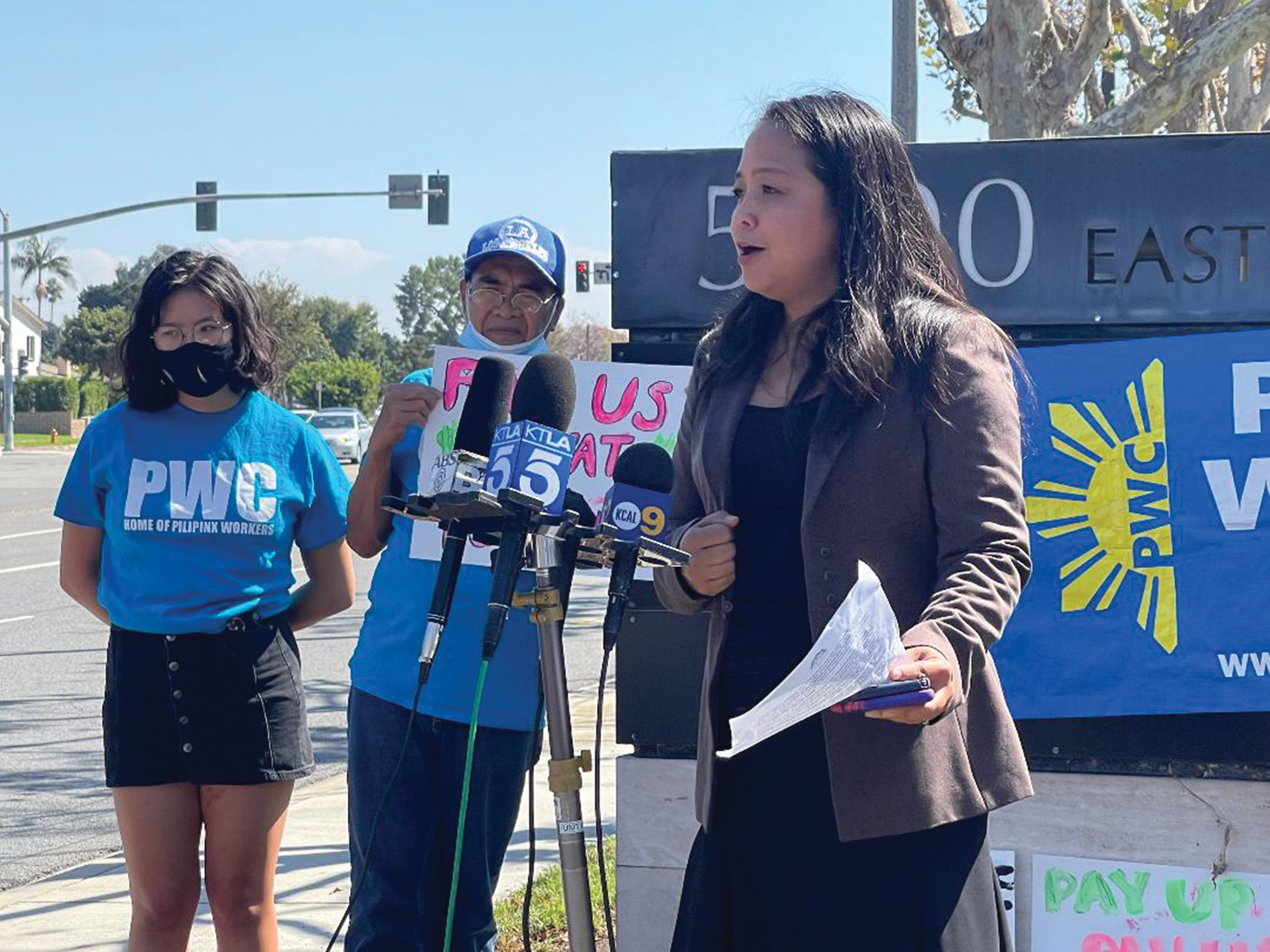 "The courageous caregivers who came forward in this case cast a spotlight on issues that domestic caregivers routinely face – multiple around the clock shifts with no breaks and no overtime pay," said Aquilina Soriano Versoza, executive director of PWC. "These unscrupulous agencies also misclassified workers as independent contractors in an attempt to do an end-run around workers' basic rights. These essential workers deserve to be paid what they are owed and treated with respect."
The investigation revealed that Angel Connection Inc, owners Merjilyn Chu and Joseph Fotunato, and J Jireh, the staffing agency, acted as joint employers and misclassified workers avoiding payment for worker's compensation premiums, payroll taxes, minimum wage, overtime wages, and meal period premiums.
It also found that an employee of Angel Connection Inc., Annabella Ricasata, opened the J Jireh Group and classified all the home care workers as independent contractors.
Combined, Angel Connection, J Jireh, Chu, Ricasata and Fortunato, have been ordered to pay nearly $1.9 million in lost wages and penalties including $1,021392.99 in wage violations and interest. Twenty-two workers were affected by wage theft and 66 were misclassified.
Filipinos and other immigrant communities continue to be disproportionately affected by wage theft, often facing language and legal barriers to coming forward with complaints.
PWC and other community-based organizations work have been working with the Labor Commissioner to address labor violations that workers in these marginalized communities face.
"Misclassification robs people of their wages and in many cases the employer is well aware of the fact that they are cheating workers and violating the law," said Yvonne Medrano, a lawyer at Bet Tzedek representing the employees. "These practices of requiring in-home caregivers to work 24-shifts without proper compensation and breaks is illegal. Caregivers like Shirley and Maria bringing these working conditions to the public's attention will encourage other caregivers to get justice." (AJPress)