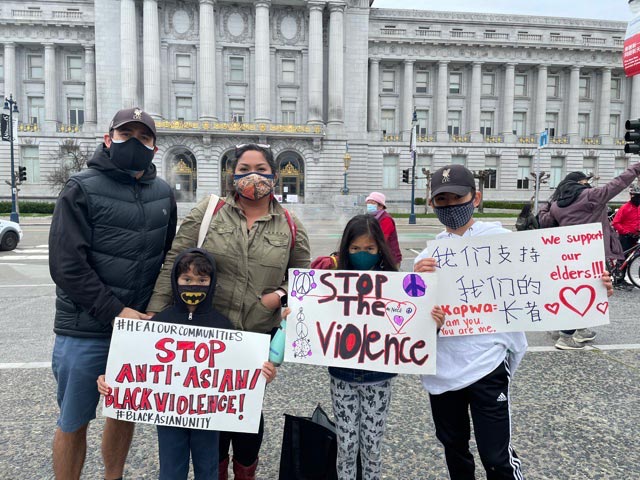 DEMOCRATIC lawmakers on Friday, February 19 denounced the recent slew of attacks against Asian Americans and pushed for more action from the Department of Justice to prevent future incidents.
The virtual press conference featured remarks from House Speaker Nancy Pelosi (D-Calif.) and members of the Congressional Tri-Caucus, representing Asian, Black and Hispanic communities.
"It breaks my heart that today's press conference is even needed," said Rep. Judy Chu (D-Calif.), who is the chair of the Congressional Asian Pacific American Caucus. "But the Asian American community has reached a crisis point that cannot be ignored."
Since the beginning of the pandemic, members of the Asian American and Pacific Islander (AAPI) community have recounted experiences of discrimination, xenophobia and assault.
"What started as dirty looks and verbal assault has escalated to physical attacks and violence against innocent Asian Americans," Chu added.
In recent weeks, documented incidents have shown elderly AAPIs as targets and have been more violent and even, fatal, as in the case of Vicha Ratanapakdee.
Ratanapakdee, an 84-year-old immigrant from Thailand, died of injuries after being shoved to the ground during his morning walk in the Anza Vista neighborhood of San Francisco on January 28. The 19-year-old suspect was arrested on suspicion of murder and elder abuse.
In another instance in New York, 61-year-old Noel Quintana was riding the subway on his way to work when he was slashed in the face by another passenger, requiring almost 100 stitches.
One of the images that stuck with Rep. Andy Kim (D-NJ) was of a 91-year-old man being pushed in Oakland's Chinatown, which was part of a string of incidents against older Asian Americans before the Lunar New Year holiday.
"I saw in that image someone that could have been my father or my grandfather…[so it] was very personal," Kim said.
Lawmakers acknowledged that scapegoating and discrimination against the community are not new problems, but highlighted that anti-Asian rhetoric (e.g. using "China virus" and "Kung Flu") from the Trump administration has contributed to the assaults.
"Hate and discrimination against the AAPI community has been a longstanding problem, but it has been made far worse by the pandemic and because powerful leaders like Trump, and Republicans who enable them, spread fear, misinformation, and racist rhetoric to advance their political agenda, and cover up their incompetency in response to this virus," said Rep. Mark Takano (D-Calif.).
With the surge in incidents, the Asian Pacific Policy and Planning Council, Chinese for Affirmative Action and the Asian American Studies program at San Francisco State University started Stop AAPI Hate, an online reporting center that is now available in English and several Asian languages, including Tagalog.
Between March 19, 2020 and December 31, 2020, Stop AAPI Hate received over 2,808 firsthand accounts of anti-Asian hate — ranging from shunning to physical attacks — from 47 states and the District of Columbia.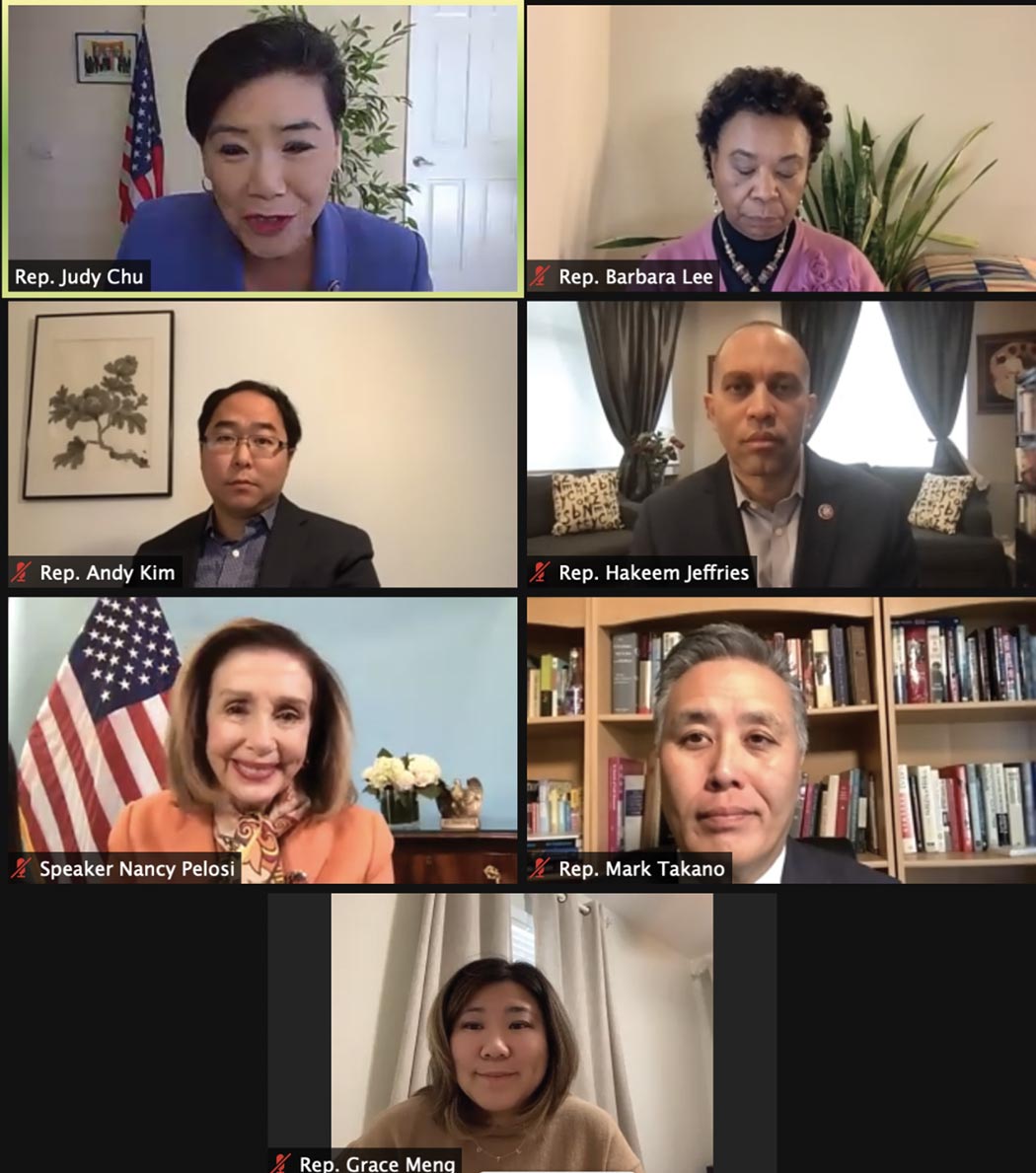 During that period, a majority of reports came from California and New York, and 126 incidents involved Asian Americans over the age of 60.
Last year, the House of Representatives passed a resolution, authored by Rep. Grace Meng of New York, which called on public officials to condemn all forms of anti-Asian sentiment and "all manifestations of expression of racism, xenophobia, discrimination, anti-Asian sentiment, scapegoating, and ethnic or religious intolerance." (The votes were 243 to 163, with the majority "yes" votes coming from 229 Democratic lawmakers and 14 Republican lawmakers.)
President Joe Biden on January 26 signed an executive order to combat xenophobia and racism against AAPIs, which includes a directive for the Department of Justice to expand the collection of data and public reporting of hate incidents. While the order was welcomed, many AAPI organizations and advocates said the administration can take bolder action to stop the uptick in hate and address other pandemic-related issues the community is experiencing.
Lawmakers went on to say that more action is needed to make it easier to report an incident as factors like language and cultural barriers contribute to the underreporting.
"We have to inform people about how to report a hate crime," Pelosi said, acknowledging that the inconsistency in determining whether certain events are classified as hate crimes. "So we need to do is for people to be sensitive at the time to take down the words…because the difference between just bullying and harassment, and that would be horrible enough, and the hate crime."
They are also urging the Senate's passage of the NO HATE Act, which has received bipartisan support in the House, and for a meeting with the Department of Justice to improve reporting and prosecution on the federal and local levels.
"We want to see what kind of enforcement will be done as well as proactive measures to reach out to the AAPI community," Chu said.
She added that with the uptick in hate crimes and incidents, there is no "comparable increase in the amount of prosecutions," and in many instances, the perpetrators have yet to be caught.
"I'm afraid that we have had too many alarming incidents…where the criminal has not been prosecuted," she said.