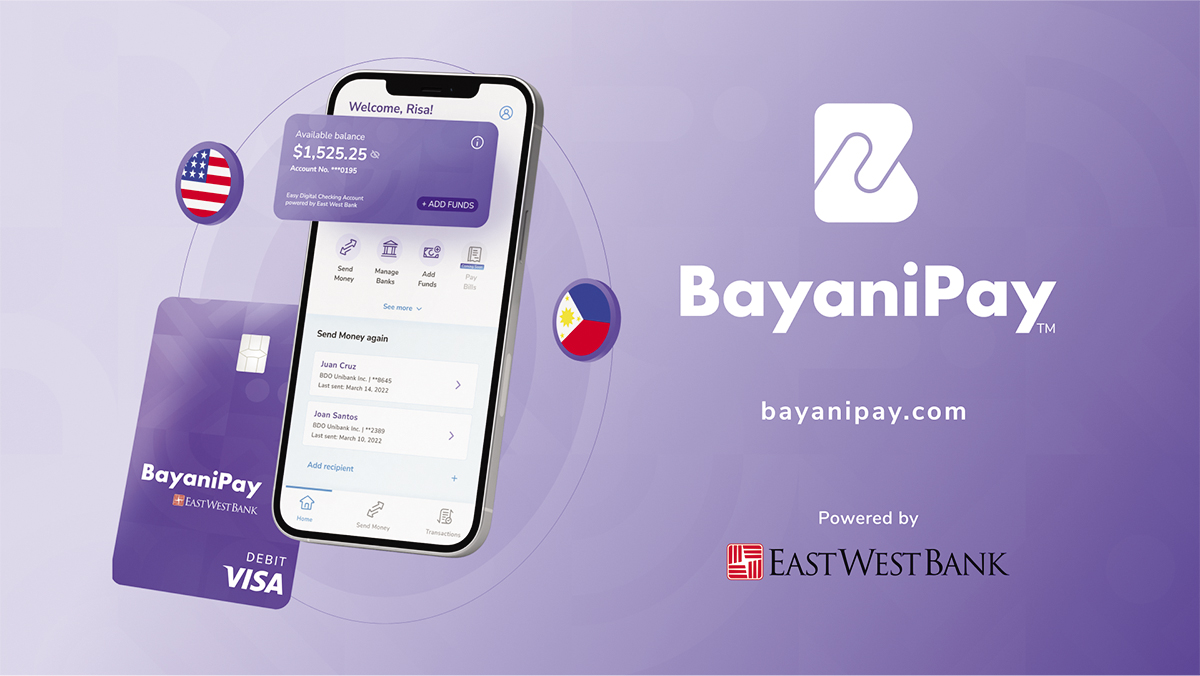 FILIPINO Americans can now sign up for the first-ever digital bank built with their cross-border financial responsibilities in mind.
BayaniPay has tied up with California-based East West Bank to launch a pioneering neobank that will cater to the banking needs of more than 4 million Filipinos based in the United States.
A neobank, also referred to as a challenger bank, is a financial technology firm that partners with a traditional bank to provide federally insured banking services.
Launched on March 16, BayaniPay's neobank services will include the Easy Digital Checking Account powered by East West Bank, a Visa Debit Card, and zero-fee, faster remittances to the Philippines.
Powered by East West Bank, the largest publicly traded bank headquartered in Southern California, BayaniPay users can apply and open a checking account, which will be insured by Federal Deposit Insurance Corp. (FDIC) up to $250,000. It has no minimum deposit or balance maintenance requirements.
Associated with the Easy Digital Checking Account, BayaniPay will also offer an East West Bank co-branded Visa debit card that can be used at retailers and in-network automated teller machines (ATMs) across the U.S. The company said soon, the debit card will provide cash back and other rewards on purchases.
Many immigrants continue to choose to keep their funds in cash because of the barriers associated with traditional banking, including high fees and paperwork-heavy application processes.
The latest data shows that the estimated 4.2 million U.S.-based Filipinos account for $145 billion or 14.4% of the $1.3 trillion Asian American spending power in the U.S.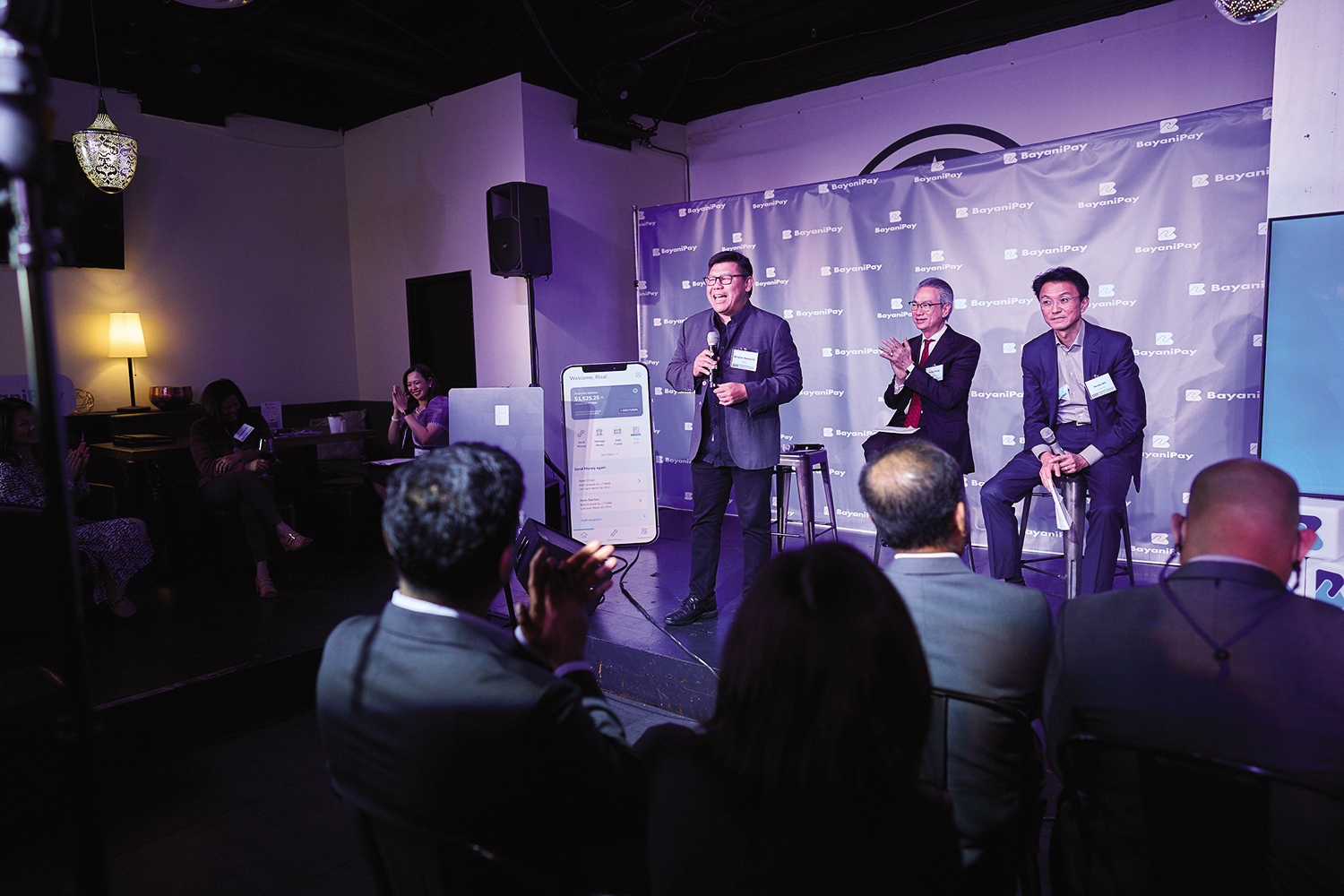 "Despite their significant market size and buying power, no bank has catered to their financial needs and responsibilities both here and in the Philippines," BayaniPay chief executive officer Winston Damarillo said during the company's press launch on Wednesday, March 16 in Los Angeles.
Damarillo, a serial entrepreneur with three Silicon Valley exits, shared how BayaniPay came about based on his experience migrating to the United States and having to adapt to the country's banking system.
"As an immigrant myself, I've had firsthand experience with how financial services for global professionals were solely lacking or came with high fees. That's why we created BayaniPay," he said.
East West Bank executive vice president and chief operating officer Parker Shi said this is the first time that the bank will make its digital banking platform available to enable banking as a service.
"As a premier financial bridge between the United States and Asia, we have developed robust digital banking capabilities to meet our customers' cross-border needs," Shi said. "We introduced direct-to-consumer digital banking services to provide customers around the world with comprehensive solutions that fit their lifestyle. This partnership enables fintech providers like BayaniPay to embed our products and services to serve a whole new group of customers."
Moreso, BayaniPay customers can also continue to enjoy its core features — market-leading exchange rates and zero-fee remittances, now completed in real-time — when they apply and are approved for the Easy Digital Checking Account.
Offering competitive exchange rates, Damarillo said, is a commitment made possible by BayaniPay's strategic partnership with East West Bank and BDO Unibank Inc., the largest universal bank in the Philippines, through its subsidiary BDO Remit (USA) Inc. By connecting two banks, BayaniPay is able to take out the middlemen common in many remittance services, Damarillo added.
There's the agent that collects the cash, the bank that stores it, and somebody in the middle in the forex and the other side in the Philippines that you pay for distribution. If you limit that to East West Bank in the U.S. and BDO in the Philippines, it's point-to-point," Damarillo said.
BayaniPay is able to offer zero-fee remittances because "the customer now is doing everything themselves, by using their apps. Now our job is to bridge the two banks and provide the very powerful and secure application," he added.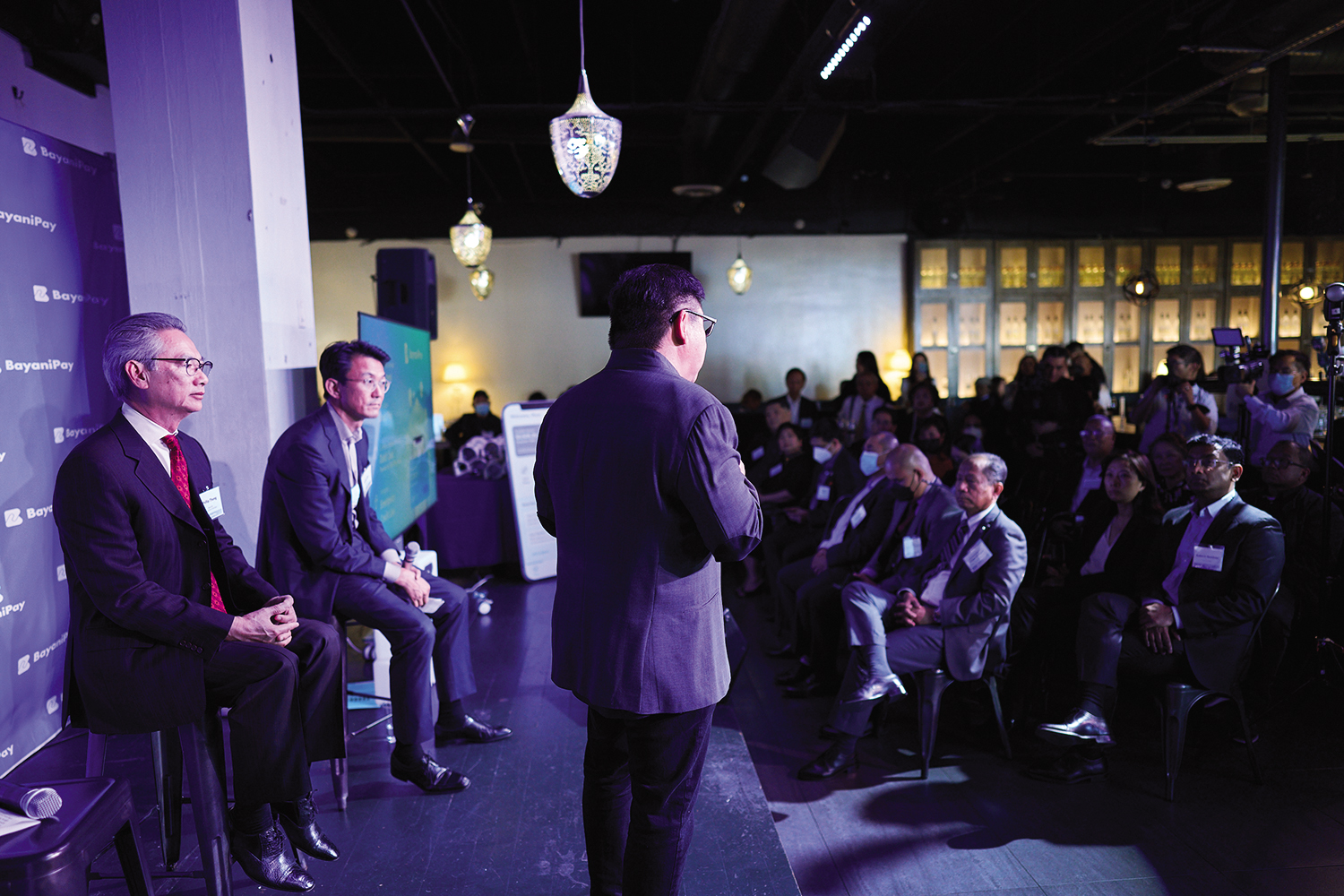 In line with this, BayaniPay has also partnered with Seafood City, the largest Filipino-run supermarket chain in the U.S. with an average of about 1 million visits from customers every week. The startup currently has activation booths in stores across California with ambassadors who are helping customers sign up with their accounts.
With a minimum remittance of $99 and maximum daily transaction of $1,999, remittances through BayaniPay can be received within 24 hours or less —or 12 hours or less with the digital bank account.
Remittances can be claimed through major Philippine banks or any 1,400 BDO branches, 4,400 BDO Unibank ATMs, or over 8,000 BDO Cash Agad outlets; plus rural banks, pawnshop partners, and Cash Pick UP Anywhere locations including: BDO branches, SM Forex, Business Centers, PinoyCenters, Palawan Pawnshop, Banko Mabuhay, Villarica Pawnshop, RD Pawnshop, Card Bank, Bank of Florida, QCRB and Rang-ay Bank.
Asked how fool-proof is their system, Damarillo assured that all BayaniPay services will undergo a rigid KYC (know your customer) safety check to ensure seamless and secured digital banking transactions for all app users.
"We are backed by two big banks. On the U.S. side, its FDIC insured up to $250,000 and in the Philippines, it is Bangko Sentral ng Pilipinas (BSP) insured. At the two ends, it's highly secured to begin with and guaranteed by the federal governments," he said. "The transmission is between a bank and a bank and the likelihood of the money going away is very less. In addition to that, we've shown you the biometric KYC that makes it more secure because of the facial recognition. No remittance companies do that, I think we're one of the first ones that had it," he added.
Asked about their future expansion plans, Phillip, Thong, vice chairman of the BayaniPay board, said after saturating the US market, they would eventually offer their digital platform services to other countries with large Filipino immigrant populations like Canada.
BayaniPay, which entered the market in November 2021 offering remittances, was formed in partnership with Talino Ventures Labs, the Asian Journal, and Wavemaker Partners. (The Asian Journal is a partner of BayaniPay but maintains editorial independence.)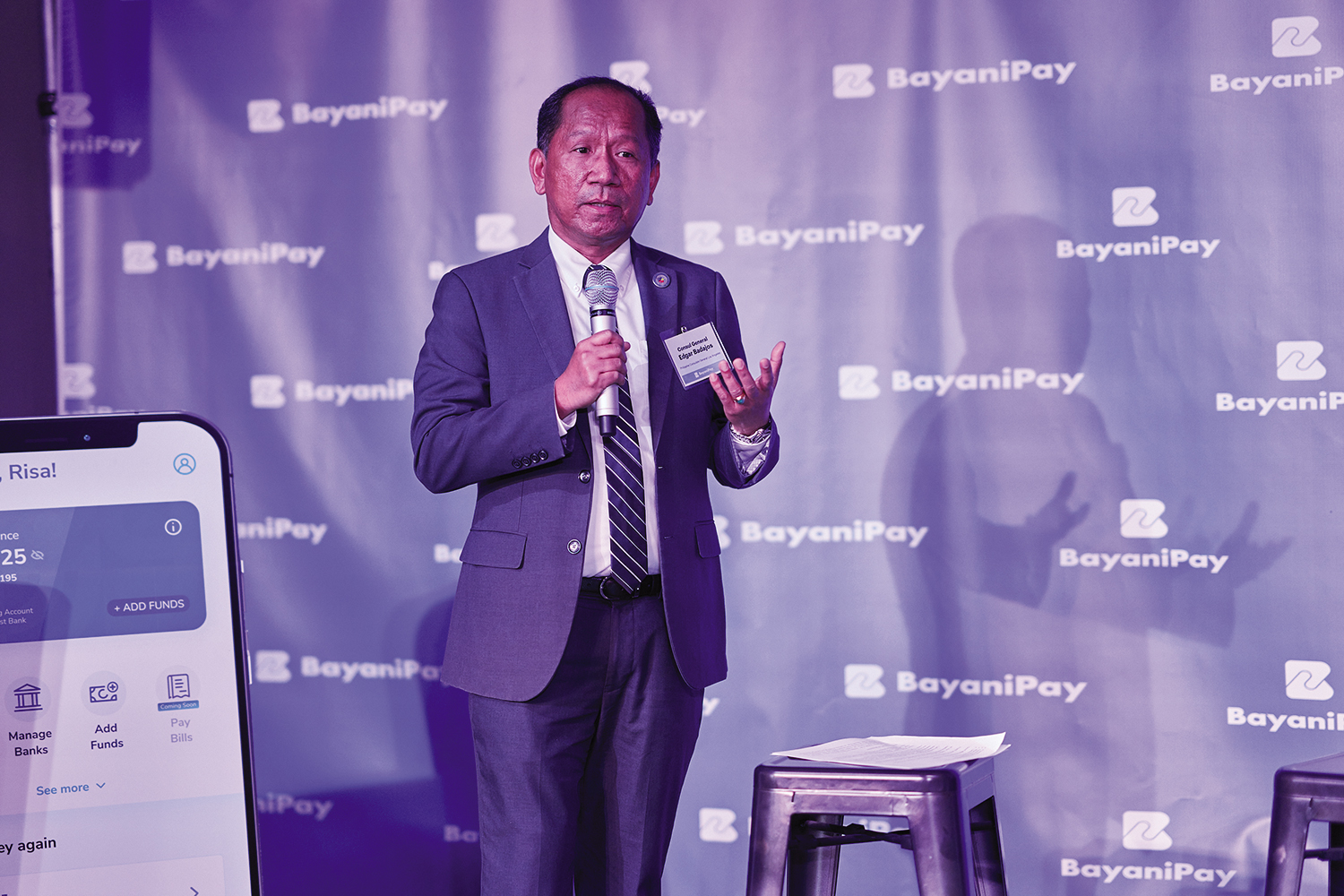 "It is beneficial not only to overseas Filipino families but also to the Philippine economy. For all these things, the arrival of BayaniPay is such a wonderful thing. But what makes it more remarkable is that it was developed by Filipinos for overseas Filipinos," said Philippine Consul General Edgar Badajos during Wednesday's launch.
BayaniPay will initially be available to California residents sending money to the Philippines. The company plans to offer its financial services to other states in the coming months.