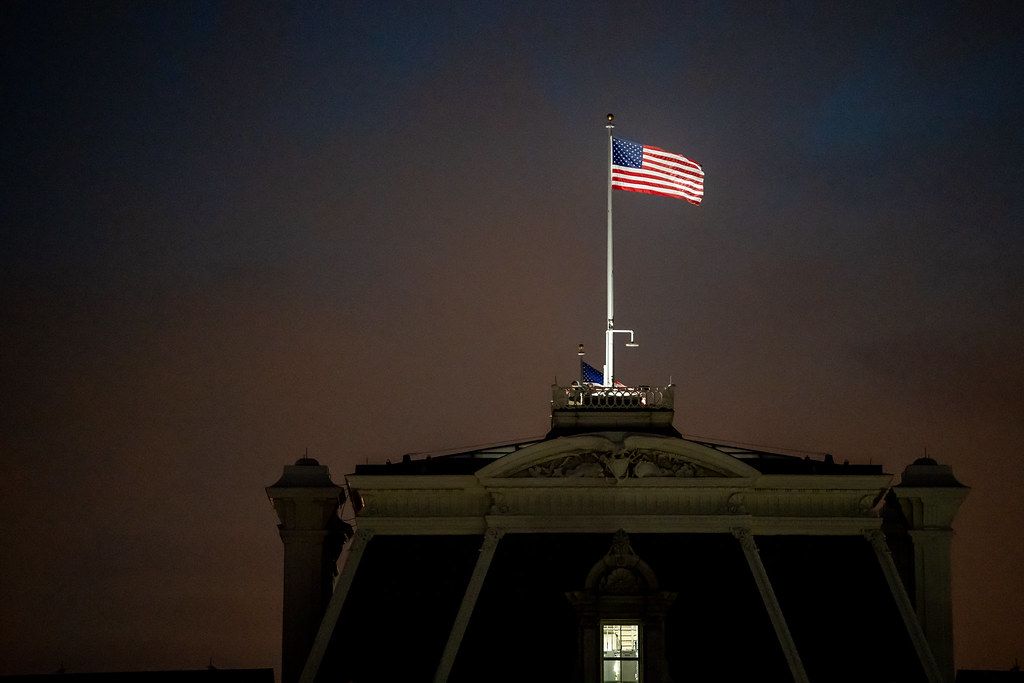 By Peter Schurmann/Ethnic Media Services 
What is happening today in America "is not normal." That was the gist of President Biden's prime-time on Thursday, September 1 delivered in front of Philadelphia's Independence Hall, where the Declaration of Independence and U.S. Constitution were both drafted.
Voter suppression, partisan gerrymandering, money in politics, the Electoral College, the looming threat of authoritarianism: across the board the cracks in our beleaguered democratic system are numerous and gaping.
For Dan Weiner, director of the Brennan Center's elections and government program, it's the combined "normalization" of illiberal, even violent political tactics with an increasingly frail legal framework — a framework that is ostensibly meant to undergird our democratic system — that is cause for alarm.
"I think if you ask Americans broadly, they say they still favor democracy," Weiner told EMS. "But one of the challenges is the erosion of norms. Most Americans don't understand the extent to which democratic stability depends on unwritten rules."
As an example, Weiner points to the process of presidential succession, the transfer of power from one president — or one political party — to another. For over two hundred years that process has played out in the United States, the world's oldest democracy (though not nearly the world's healthiest). That is, until 2020.
"There is no law that says the incumbent should cooperate with successors," Weiner explained. "It has just been a norm and voters in both parties expected presidents to do this. As this norm erodes, it is evident that the law doesn't speak to these things."
A bipartisan bill now making its way through Congress is looking to close some of the loopholes that former President Trump sought to exploit in his bid to hold on to power after losing in 2020. The bill would amend portions of the Electoral Count Act, making it harder for states to arbitrarily throw out appointed electors and raising the threshold for members of Congress to challenge election results.
The bill already has nine Republicans on board, nearly enough to make it filibuster proof assuming all 50 Democrats are behind it as it wends its way through Congress.
But Weiner says while such efforts are welcome, they are "not remotely enough" considering the depth and gravity of the challenge.
"The reemergence of the idea of disenfranchising people as a legitimate political tactic… which had been discredited in the wake of Civil Rights Movement is chilling," he said. "And it is coupled with increasingly ferocious attacks on ordinary civil servants who administer elections. Those two tactics – disenfranchisement and going after the folks who run our elections – are deeply troubling."
And it is communities of color who bear the brunt of the impact, says Weiner.
"When you look at efforts to disenfranchise people, more often than not it is communities of color who are the targets. That to me is a crucial part of the story and one we can never ignore. Efforts to make it harder to vote never fall equally on all Americans."
In his speech, which came just nine weeks out from the upcoming primary elections in November, Biden took aim at what he has increasingly termed the "MAGA Republicans," supporters of the former president who Biden says, "do not respect the Constitution."
"Too much of what is happening in our country today is not normal. Trump and MAGA Republicans represent an extremism that threatens the foundation of our country," Biden warned. "They are working right now in state after state to give power to partisan cronies, empowering election deniers to undermine democracy itself."
A Quinnipiac poll released the day before Biden's address found a majority of Americans agree with the president that American democracy is on the ropes, though they are divided as to the reasons. While Republicans buy into the lie that the 2020 election was stolen, Democrats cite the "Big Lie" as the key corrosive to our democratic institutions.
But for Weiner, the fact that Americans are prioritizing the threat to democracy offers a ray of light in an otherwise dark time.
"Americans are focused on this issue to an unprecedented degree compared to a decade ago," he noted. "This is an incredibly salient issue for many voters… and the idea that popular support for democracy is falling away, I am not sure that is true. I see evidence that it is more important to people than ever."