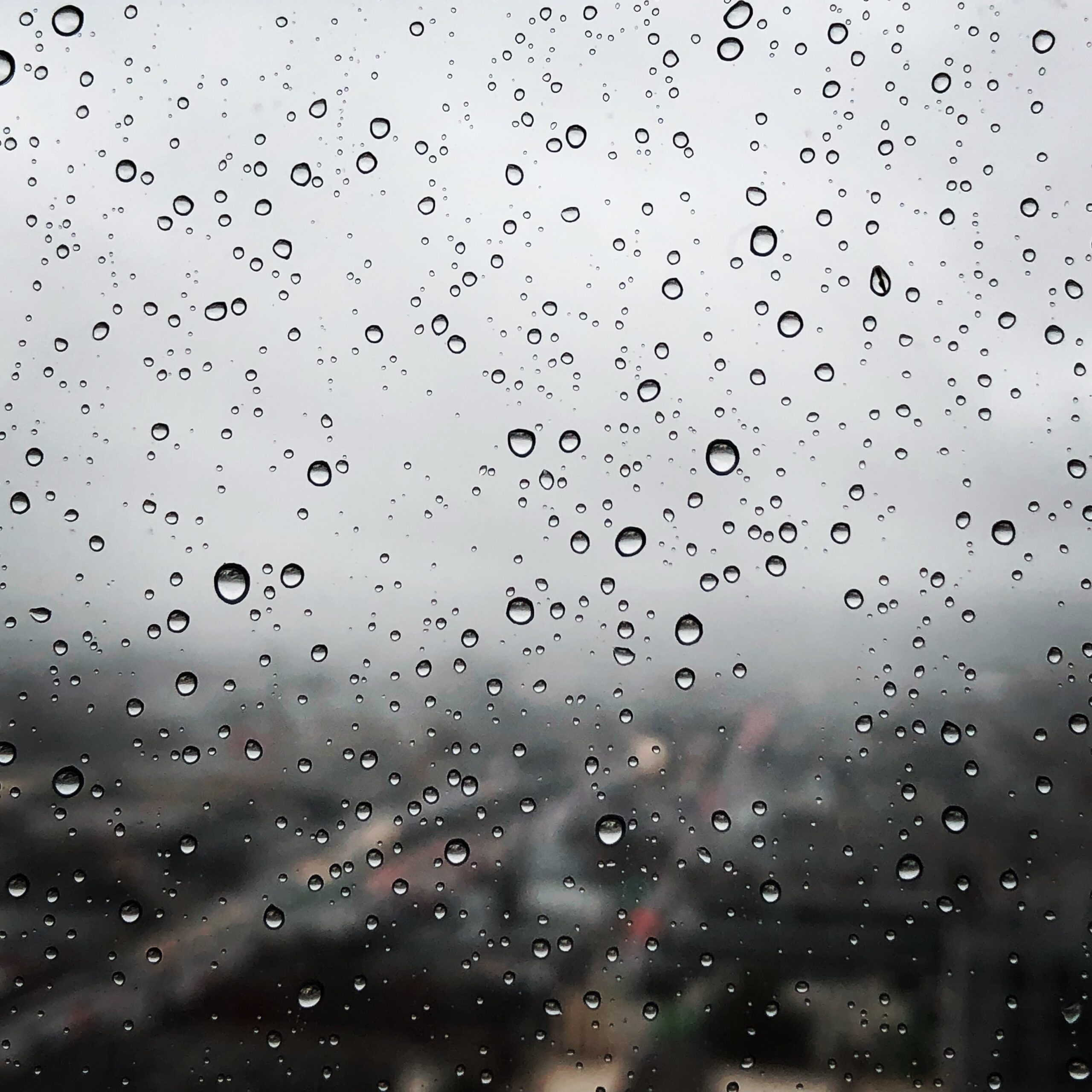 WHILE California is known for its sunny days, it is hard not to notice the recent storms that have flooded the state.
As the Filipino community is very much a large presence within California and with family as a core center of tculthe ure, the storms and their impact have left many of us wondering what's next, especially for our loved ones.
A webinar, recently held on January 17, informed California residents on how to stay safe and alert throughout the storms that have severely impacted the state. The news briefing was hosted by Listos California, a program from California Governor's Office of Emergency Services (CalOES). In partnership with Ethnic Media Services (EMS) and California Black Media (CBM), more briefings will be held similar to this one in the future. These briefings will focus on sharing important information, especially resources, for those who have been heavily impacted by the storms.
California's preparation and readiness
Diana Crofts-Pelayo, assistant deputy director of crisis communications and media relations at CalOES, shared the level of California's preparedness regarding the recent storms.
The information she provided is valuable to understanding the current situation in the state, as well as what the state and federal government are doing to address the needs of those affected.
"CalOES is a critical hub to direct state emergency activities and harness the expertise of the whole of state government while working with our local, federal, and tribal partners," Crofts-Pelayo emphasized. "We firmly believe every Californian, regardless of age, ability, income, or language deserves a culturally competent education to prepare for, respond to, and recover from disasters, including flooding," she said.
Crofts-Pelayo explained that the severe storms have caused destructive flooding that has affected homes, businesses, and communities. Some weather occurrences include rain, snow, levee breaches, mudslides, hurricane-force winds, and even a tornado in one community.
"These storms are among the most deadly natural disasters in the modern history of our state," she declared, signifying just how severe the weather has been, where 20 deaths have been reported.
She, however, reassured webinar attendees that "The full weight of state and federal government has been rapidly deployed to protect impacted communities."
One such form of aid was requested on January 12 by Governor Gavin Newsom in the form of an expedited Major Disaster Declaration. This was promptly approved by President Biden on January 14. This aid will only be in effect, as of now, for three specific California counties: Merced, Sacramento, and Santa Cruz.
Crofts-Pelayo detailed how this is declared by the president for any natural event that they believe has caused damage of such severity that is beyond something that state and local governments can handle on their own. The program will provide a full range of federal assistance programs for individuals and infrastructure that has been affected by the storm.
"Cal OES continues to work closely with FEMA (Federal Emergency Management Agency) to maximize aid and support communities during this storm event," she continued, noting how the organization has requested for more counties to be added to the declaration after assessing the damage within their communities.
"To add a county as a designation in the major disaster declaration, it's imperative that emergency response and life-saving activities still remain a priority and go uninterrupted during storm conditions," Crofts-Pelayo stated, emphasizing that CalOES is working with local authorities to quickly assess the damage all the while ensuring that people are safe.
She ended her section with a glimmer of hope. "We received a report this morning from the national weather service and as we look to the coming days, we are seeing clear skies ahead," where the big storm event that has been affecting California will be over and clear skies would be seen starting Friday, January 20.
However, Crofts-Pelayo also made sure to emphasize that while these storms may be coming to an end, it is not too late to be prepared for the next emergency. "Have those conversations with your family now. Have an emergency kit ready," she strongly encouraged.
Keeping vulnerable communities safer
The next section of the webinar was led by Vance Taylor, Chief of the Office of Access and Functional needs at CalOES, who spoke on a variety of resources that are being prepared and utilized amidst this storm season, especially for those who are more vulnerable.
"Even though we have a break in the weather, just like anything, that could change," Taylor, similar to Crofts-Pelayo, emphasized how while the weather is clearing up, it does not hurt to be prepared. "What we recognize is that anytime there are these types of disasters there are individuals who are disproportionately impacted," he continued, acknowledging that while there are many affected, there are also those who are severely impacted that may not have the right support or access to things they need to recover.
Taylor listed that these people include older adults, people with disabilities, those who are economically disadvantaged, and people with access or functional needs. "To ensure that our emergency management systems, programs, and services are being rolled out in a way that is equitable and accessible to everyone," he detailed one of the main priorities that CalOES has.
In reference to the Major Disaster Declaration that was approved on the 14th, Taylor detailed how within approved counties, as well as those they hope to be approved, those who were impacted will be available to apply for federal assistance through FEMA.
Some of these resources include grant money, aid in receiving essential items (such as furniture and durable medical equipment), rental aid, housing provision, assistance in receiving low interest SBA loans, and anything else that will help people recover and financially get back on their feet.
"In order to apply for that disaster assistance, there is a phone number, 800-621-3362, that you can call. You can also use the FEMA mobile app or apply online," Taylor described how to gain access to these resources, noting that the services are available in multiple languages, including ASL, as well as, the provision of closed captioning.
Furthermore, he detailed how FEMA will be sending out disaster survivor assistance teams to shelters and approved areas in order to help people register. CalOES will also be setting up mobile registration intake centers. This service will be driving to people who do not otherwise have any transportation service available for them.
"We're essentially trying to get to the community by one-on-one approach and make sure that everyone who has been impacted, that lives in an approved county, is able to register for services," Taylor declared.
He emphasized that people should continue to be prepared. "Just because it is sunny today, it does not necessarily mean you are out of hazard's way," he reiterated, further suggesting that individuals, especially those with access or functional needs, should create an evacuation plan.
Taylor then emphasized another way the public can continue to be alert and that is by staying informed and listening to local authorities. If they say to evacuate, it is essential that one follows their guidance. He spoke on how shelters are accessible and take into consideration the access and functional needs one may need.
"If you don't know what's going on, you won't know what to prepare for or what appropriate action to take," he encouraged webinar attendees to stay in the know by signing for free emergency alerts. The following website is where one can go to sign up: https://calalerts.org/
Post-flood health tips
Dr. Jason Wilken, who is a CDC Career Epidemiology Field Officer, was next to speak on information regarding the public's health when returning home after a flood.
"The best thing you can do to protect your health is avoid contact with flood water," Dr. Wilken said, emphasizing how flood water can contain things that are harmful to one's health. He detailed some of the following things as toilet waste, bad germs, hazardous chemicals such as gas, heavy or sharp objects that can injure you, as well as live or even dead animals. Contact or consumption of food or water contaminated by flood waters can lead to serious illness like diarrhea and skin infections.
"Children are especially at risk based on their behavior," Dr. Wilken warned audience members, urging them not to allow their children to play near or in flood water as well as steering them away from toys that may have been contaminated.
If one does need to be in contact with flood water, he encourages them to wear rubber gloves and boots in order to protect their skin from contact.
"Floods can have a substantial impact on your drinking water," Dr. Wilken continued, highlighting how it is unsafe to drink contaminated water. He also provided suggestions on what to do if one is unsure of the water source they have. Regarding tap water, Dr. Wilken emphasized that local authorities would let you know if it is safe to use or has to be boiled. Those with flooded wells also must stay safe by getting in touch with local environmental health or the water department in order to get the water tested and disinfected. Lastly, bottled water, while generally safe due to being sealed, also must be handled with care especially if the outside container has been in contact with flood water.
"Flooding can also contaminate food. Contaminated food is unsafe to eat," Dr. Wilken added, further suggesting that other than undamaged cans or pouches, one would need to throw out any fresh or packaged food that has been touched by flood water. The sealed containers, while the food is safe, will also need to be disinfected if they have been contaminated on the outside.
This then led into a discussion about how to clean and disinfect surfaces or items that have been contaminated. Dr. Wilken suggests a common cleaner recipe of one tablespoon of bleach mixed into a gallon of water. "Never mix cleaners," he additionally emphasized.
Another safety hazard that can appear due to flood waters, is the presence of mold. Dr. Wilken made sure to point out that drying your home as well as removing items that are damaged by the water, is the best way in preventing mold from growing. "Mold will grow on hard surfaces. You can contact your local health department for guidance on mold remediation," he described, adding that after 48 hours, one can assume there is mold on an item or surface unless it has been dried.
Dr. Wilken provided the following links for more information on how to safely return home after flood as well as some further details about mold.
Social Safety Net Program
Kim Johnson, Director of the California Department of Social Services, spoke next on a variety of resources that people can turn to for assistance. She first directed people to turn to the following website (https://www.cdss.ca.gov/ ) by the CDSS that acts as a disaster assistance resource center and hub.
"A lot of our safety net service delivery is expanding in real time," Johnson described, highlighting one of the resources that people can turn to, CalFresh. During this time, the three approved counties under the Major Disaster Declaration will have disaster CalFresh offerings at local assistance centers, which essentially provides people with resources needed regarding food essentials. If one is already in the program, they can essentially replace the food resources they lost due to the floods within ten days of the loss.
"We find in these events that individuals, families, and households are impacted in ways they aren't anticipating. In addition to all the great federal resources that have been mentioned, we do have the most robust safety net array of any other state across the country," Johnson expressed, noting that there is support provided based on every individual's need, such as food, cash, and even housing assistance.
While this time is stressful on the physical, Johnson emphasized how the state also acknowledges that this stress can also impact one mentally and emotionally, especially if they are navigating through the changes brought upon by the storms. One program that is in place with hopes to ease these stressful times is called CalHOPE. This program can be reached through the following phone number, 833-317-HOPE, and their website www.calhope.org.
The CalHOPE program also has a separate number that focuses on acting as a "friendship line" for those who are isolated, especially older adults. They can be reached at the following number, 888-670-1360.
"We're putting out these opportunities and resources for real connections for those impacted and disrupted in their living circumstances and situations," Johnson emphasized, where the variety of resources that everyone has detailed ranges in how they help those who have been impacted, from their physical needs to being able to talk to someone.
California Department of Insurance
Tony Cignarale, Deputy Insurance Commissioner for Consumer Services & Market Conduct Branch at the California Department of Insurance, spoke on how to handle damages caused by the flood through insurance.
Cignarale detailed what can and cannot be covered by insurance during winter storms. He emphasized how it is all dependent upon what coverage one has. "In order to get covered for a tree falling on your car or flood damage you would need what's called comprehensive coverage on your vehicle," he described, where "for homes, businesses, or renters" it would be covered under standard homeowners, renters, and commercial property insurance policies.
However, even so, the type of damage and the cause is also crucial to every case. "Flood damage, which could include mudflow and debris flow, wouldn't be covered under the standard policies unless you have separate flood insurance," Cignarale explained, where rather most flood insurance is based upon the FEMA sponsored flood insurance program, the National Flood Insurance Program. If you don't have this insurance purchased, flood damages on your home or business will not be covered.
"However, there is one exception. If you're in an area that had a prior wildfire and if the cause of the flooding to your property was from the burn scar of the prior fire, then you could have coverage under your home, renters, or commercial policy," Cignarale described, emphasizing how the person would just have to be able to prove their claim by showing that there was a direct relationship between the fire and flood.
Cignarale ended his section by providing the following link (https://www.insurance.ca.gov/) to access more details on insurance and coverage during these times, as well as a number to call the California Department of Insurance, 800-927-4357.
Final thoughts
The webinar ended with, once again, the emphasis on the safety of the public, where the information provided was encouraged to be spread through media outlets and of course in telling loved ones.
A webinar attendee asked one final question. The speakers were asked to address how we can help protect our loved ones, especially elders, during these times. This is significant for the Filipino community, as our elders are very much central to many of our family lives.
"If you are able to spread this information, about the right and wrong places to go, I think that will be a huge help," Diana Crofts-Pelayo answered, showing how we, as community members, can do our part to really help others and spread the word that can possibly change or even save a life.
"I think a lot of it comes down to a support network. That we have to be willing to do a bit of handholding… keep in close contact with the whole community and make sure we support each other on that front," Vance Taylor added, further encouraging people to use the resources talked about in the webinar and essentially guiding those who may not be able to utilize them on their own.
Therefore, you, as a community or family member, can do your part in spreading the information that was provided above. Help keep your loved ones safe as well as yourself. Be prepared and diligent as we know not what the future will hold. If you, or a loved one, is currently in need of assistance in recovery or if you have been impacted by the recent storms, please visit the following link: https://www.disasterassistance.gov.  (Amrylois Ferido/AJPress)