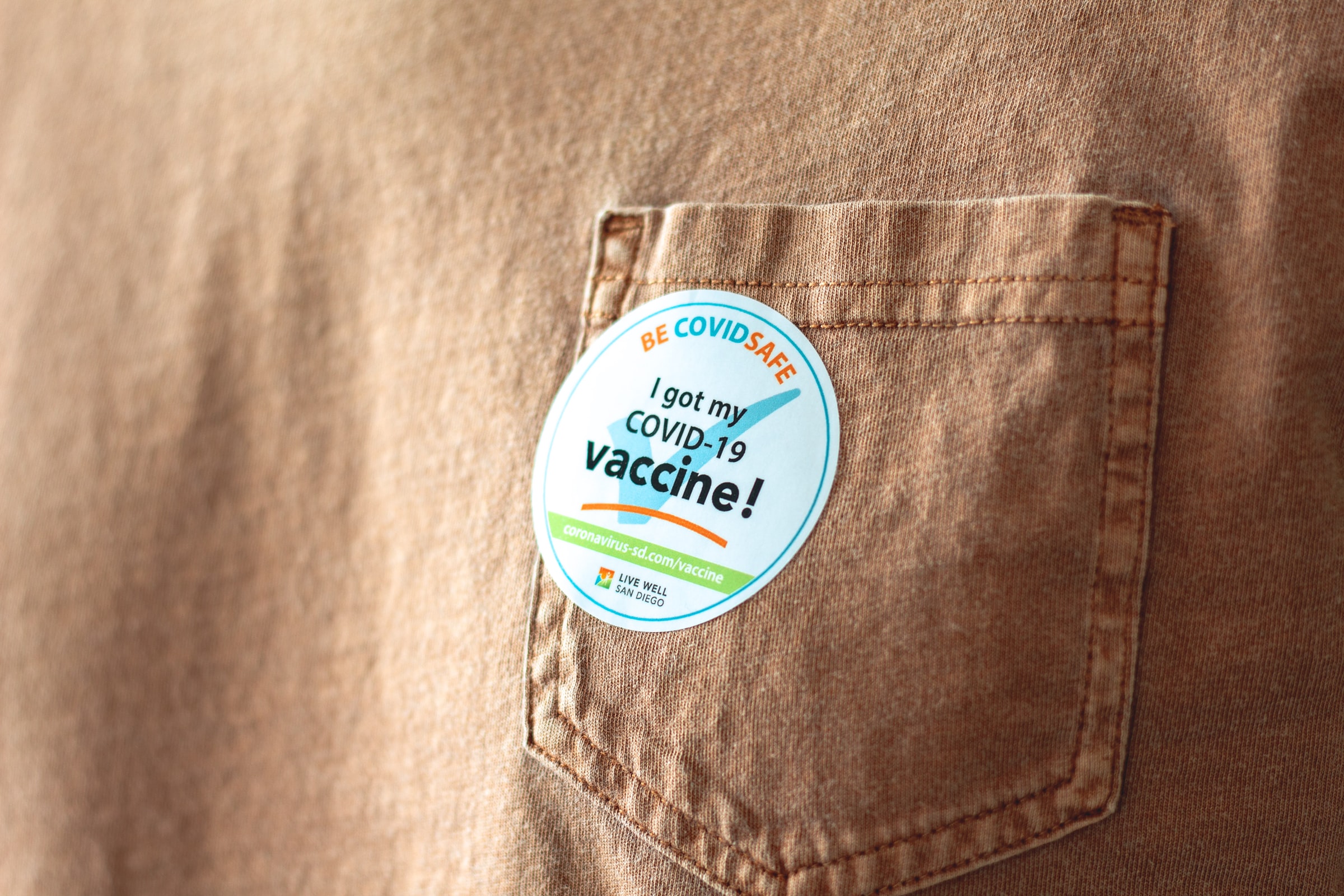 By Natalie Hanson/Ethnic Media Services
PUBLIC health experts are pushing for California's senior adults to stay up to date on their vaccine boosters against COVID-19, in order to join their communities again.
The pandemic has had a devastating impact on older adults, many of whom may have depended on congregate centers for socialization and care, and spent much of the pandemic in isolation to avoid sickness or death.
Now, centers like Choice in Aging in Pleasant Hill, about 30 miles east of San Francisco, are encouraging seniors who get vaccinated to return to spend time with their peers. In a briefing facilitated by Ethnic Media Services, clients from the center joined state health experts to share the connections they experienced after getting vaccinated.
There are about 272 community adult day health care centers in California, according to Susan DeMarois, director of the California Department of Aging. When they shut down, hundreds of thousands of older adults across the state were isolated.
Things are shifting, DeMarois said. "We know today, many Californians have been vaccinated and boosted, including those 50 and older who have received their second shot."
She added that this year, anyone eligible for MediCal needs to be ready to renew their insurance and information.
"We don't want anyone's benefits or eligibility to be disrupted in any way."
Dr. Sara K. Levin, a Martinez internist affiliated with Contra Costa Regional Medical Center, said in the face of "a serious emergency and disaster that threatened lives" the county is working to focus on the most marginalized and vulnerable communities. She said seniors in congregate settings and multigenerational families were at high risk of infection.
Now, they are encouraged to use neighborhood vaccination resources to stay boosted and end isolation.
Debbie Toth, president and Chief Executive Officer of Choice in Aging, said when the lockdown began, "We were asking older adults what we told them all along never to do, which is to isolate.
"We always tell older adults, do not isolate, it will impact your health," Toth said. "And now we are dealing with trying to reconcile with what happened."
The center delivered meals to people's porches, delivered Easter items, and stayed in contact with people.
Now, it has fully reopened to vaccinate clients, which Toth said is vital to older people's health.
"We need to be able to have a community to come together, to share our language, a culture, a friendship," she said. "Vaccines and boosters are the only things that have made this possible for our aging population."
Client Bonnie Ronk said, "I was devastated when I knew we couldn't come here."
She explained how she has relied on the center for many services, adding, "I would tell people that if you have a disability … you can come here and get a lot of support and rehabilitation and everything."
Parvindokh Salamat also described her experience during the pandemic, saying, "I was so isolated. I was sad and upset."
Then she got her vaccinations, and now "I see all my friends, they are coming here, and I was happy, because I was not alone."
Toth said a group of women including Salamat are in the center's Farsi program, one of the main dialects spoken in Afghanistan. The program is segregated by gender, allowing women to "take off their scarves and dance," she explained, adding some carry trauma from life under Taliban rule.
Now that they can again attend the center in person, they have knitted and crocheted items to send to an orphanage in Afghanistan. Toth said the activity helped these women cope with overriding feelings that they are "a burden" to their families and communities.
"They felt they were doing something to give back and that their life had meaning," she said.
Choice in Aging client Tsilya Tankove said through a translator that she was thankful to come back, calling it "a place full of life. I feel I need people, and people need me."
"It's been good to come back here and talk and learn new things," Gilbert King added. "I'm thankful to be here. I like to play with my chihuahua dog and let her run."
Rebecca Rodriguez said she missed talking to people in person, especially after she lost her mother during the pandemic.
"My husband didn't want me to be by myself," she said. So when her family became fully vaccinated, Rodriguez was glad to return to the center to play bingo and board games, and color.
"It means the world to me. I have all kinds of friends here."
Kim McCoy Wade, Senior Advisor on Aging, Disability and Alzheimer's for the Office of Governor Gavin Newsom, implored listeners to consider the benefits of safely returning to their communities.
"Many older adults have lost mobility through the pandemic and getting moving again is so important through the pandemic," she said.
"Keep vaxxed, keep boosted, keep current. Make a plan to keep current, not just to save lives, but so we can reconnect."
Levin agreed that "not living in fear and isolation is what all of us, as human beings, need to keep thriving."