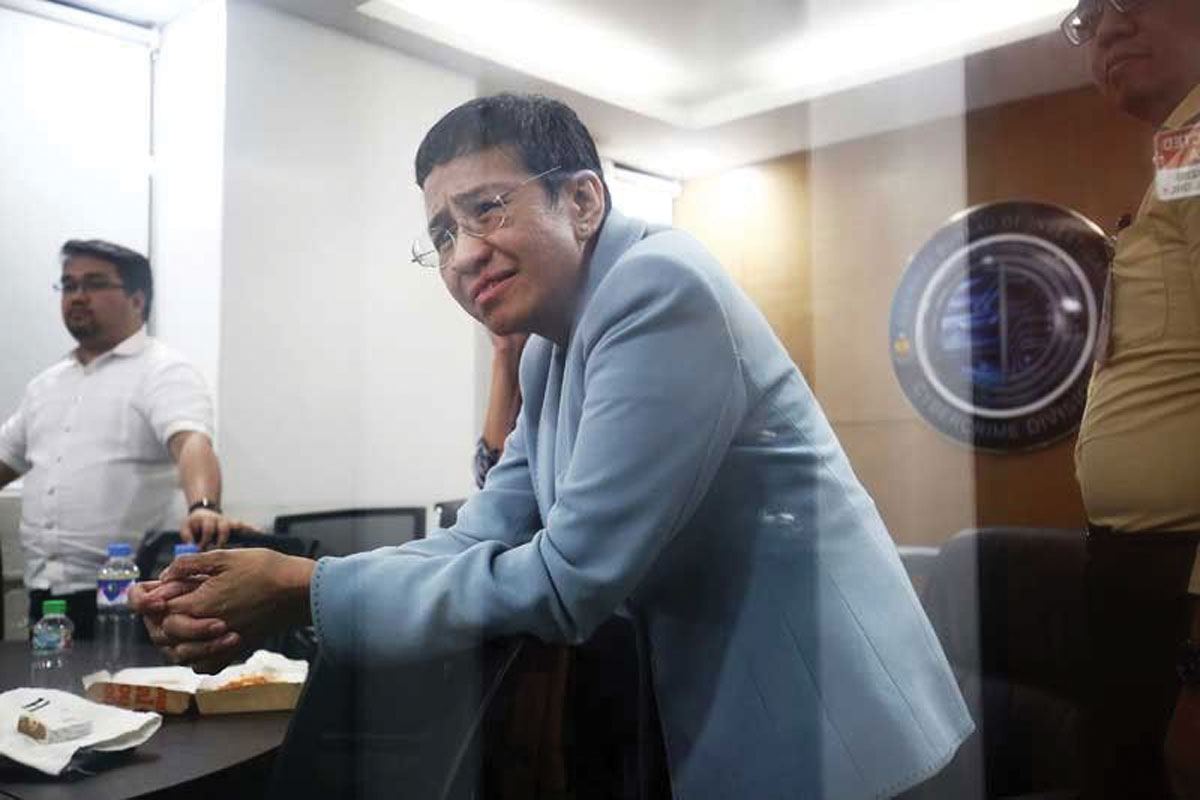 RAPPLER co-founder and chief executive officer Maria Ressa on Wednesday, July 8, said President Rodrigo Duterte may be "seeing too much fraud from where he sits," following his latest verbal tirade against her.
"Four years: spewing hate on social media, manipulating Filipinos, weaponizing the law. We call a spade a spade," said Ressa in a tweet.
"Was he referring to me? Maybe the president is just seeing too much fraud from where he sits," she added.
Earlier, Duterte repeatedly accused Ressa of being a "fraud" and threatened to expose her to journalists.
"You will have a dose of your own medicine one of these days. I am not threatening you. Go ahead and expose anything about corruption," he said in a taped public address aired on state-run PTV-4.
"Ressa is a fraud. Give us time. It's too early for you to enjoy yung mga award, award mo. You are a fraud. We are just compiling. Some day in bold letters, we will show your incongruity. You are a fraud," he added.
Meanwhile, Malacañang said the president may expose any irregularities committed by any person, including by the Rappler CEO.
"Iyan naman po ang trabaho — patuparin ang batas. So hayaan na po natin ang imbestigasyon at sa takdang panahon, ilalabas naman po iyan (That's the job [of the president] — to implement the law. So letss wait for the investigation to conclude and in proper time, the truth will be revealed)," Presidential Spokesperson Harry Roque said Thursday, July 9.
"I don't have to annotate kung ano ang sinabi ni presidente (what the president has said).
Meron pa pong hinahanda so hintayin po natin kung ano ang hinahanda (He is preparing something so let's await what he is preparing)," he added.
Ressa and and former Rappler staffer Reynaldo Santos Jr. on June 15 were convicted of cyber libel by a Manila court.
Manila Regional Trial Court Branch 46 Judge Rainelda Estacio-Montesa found them guilty of violating Section 4(c)(4) of the Cybercrime Prevention Act of 2012, or cyber libel, and sentenced them to the indeterminate penalty of imprisonment ranging from six months and one day as a minimum to up to six years.
The court allowed bail under the same bond. It also ordered Ressa and Santos to pay private complainant Wilfredo Keng P200,000 in moral damages and another P200,000 (a total of $7,900) in exemplary damages.
Keng in 2017 filed cyber libel charges against the two for naming him in an article as the owner of a sports utility vehicle (SUV) used by the late Chief Justice Renato Corona, who was then facing impeachment in 2012.
He filed a second cyber libel complaint against Ressa for her Feb. 15, 2019 tweet wherein she attached screenshots of a 2002 Philstar.com article entitled "Influential businessman eyed in ex-councilor's slay."