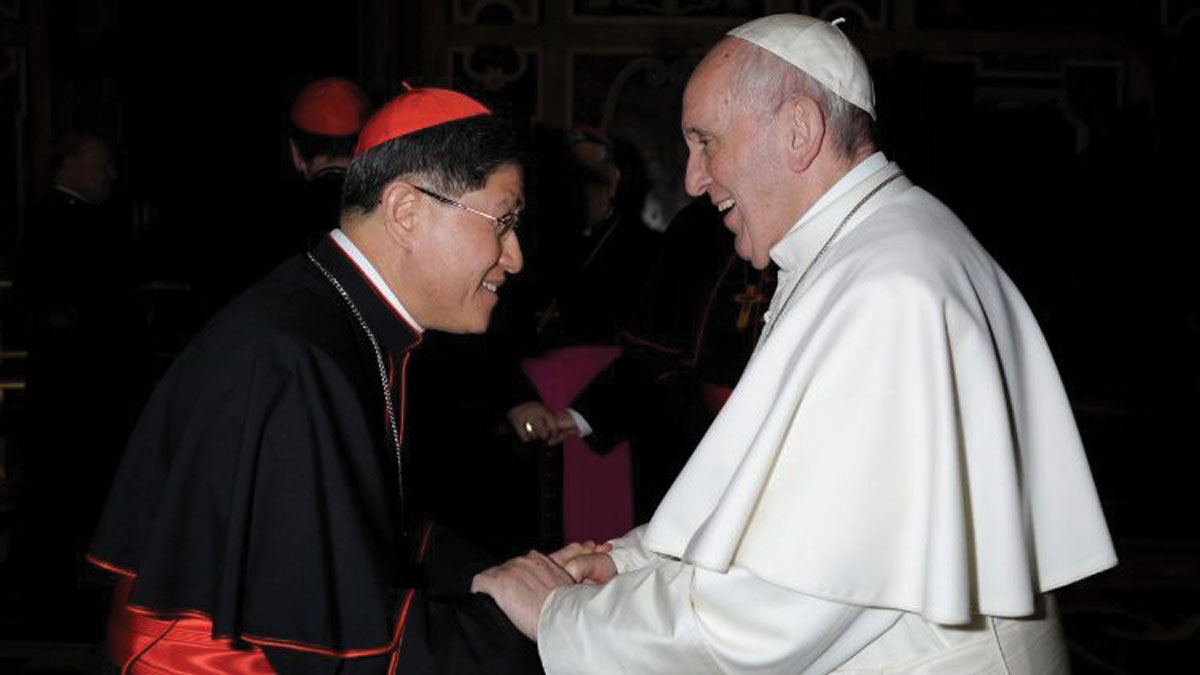 THE Vatican on Wednesday, July 8, announced that Cardinal Luis Antonio Tagle, the Prefect of the Congregation for the Evangelization of Peoples, is among the new members of the Pontifical Council for Inter-religious Dialogue.
According to the Vatican, the Pontifical Council is the central office of the Church for the promotion of interreligious dialogue in accordance with the spirit of the Second Vatican Council, in particular the declaration Nostra aetate.
"It is responsible for promoting mutual understanding, respect, and collaboration between Catholics and followers of other religious traditions; encouraging the study of religions; and promoting the formation of persons dedicated to dialogue," it added.
Aside from Tagle, Cardinals Dieudonné Nzapalainga, Archbishop of Bangui; Louis-Marie Ling Mangkhanekhoun, Vicar Apostolic of Vientiane; Ignatius Suharyo Hardjoatmodjo, Archbishop Jakarta and Ordinary of the Military Ordinariate of Indonesia; and Jean-Claude Hollerich, Archbishop of Luxembourg were appointed to the Council.
Several bishops from all parts of the world were also named as members of the Council.
Cardinal Miguel Angel Ayuso Guixot sits as the Council's president since May 2019.
The Pontifical Council for Inter-religious Dialogue was established in 1964 as part of the Roman Curia, the organization responsible for giving the pope assistance in the governing and overseeing of the Catholic Church.
The Roman Curia has 12 Pontifical Councils that oversee: Laity, Promoting Christian Unity, Family, Justice and Peace, Cor Unum, Pastoral Care of Migrants and Itinerant People, Health Care Workers, Legislative Texts, Inter-religious Dialogue, Culture, Social Communications, and Promoting New Evangelization.
Pope Francis on April 14 appointed Tagle as Cardinal-Bishop, the highest order within the College of Cardinals. He is the first Asian to be elevated to this rank.
Last year, Tagle was also appointed as the Prefect of the Congregation for the Evangelization of Peoples, formerly called the Propaganda Fide, which is the Vatican's missionary arm.