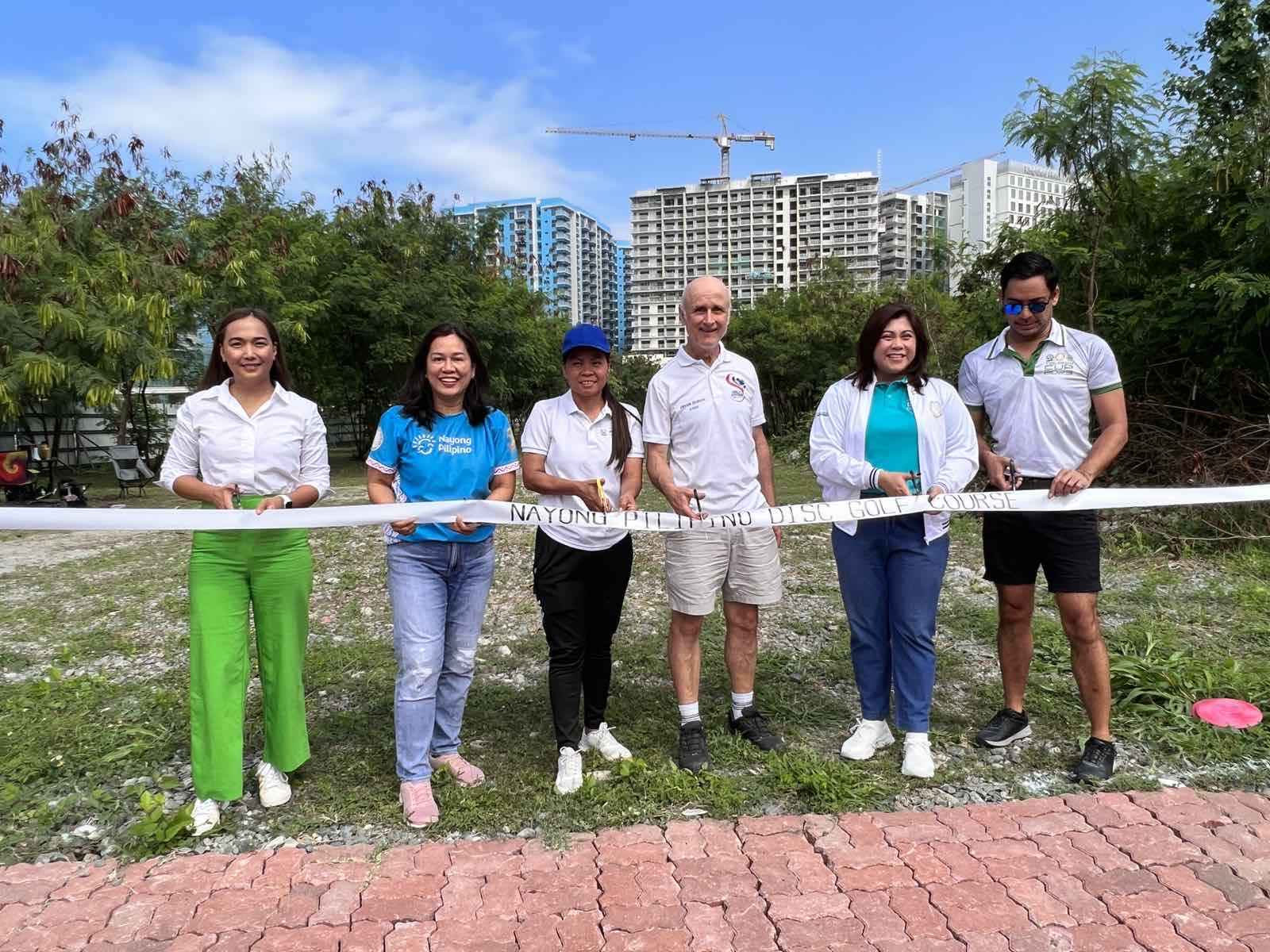 MANILA – The Nayong Pilipino Foundation (NPF), in partnership with the Disc Golf Association of the Philippines (DGAP), officially launched the Nayong Pilipino Disc Golf Course with an inaugural tournament on Saturday at the Entertainment City, Parañaque.
Disc golf, also known as Frisbee golf, is a professional, highly-competitive sport with one of the fastest-growing, most dedicated fan and player communities in the world. It is played much like traditional golf. Instead of a ball and clubs, players use a flying disc or Frisbee. The trees, shrubs, and terrain changes located in and around the fairways provide challenging obstacles for the golfer.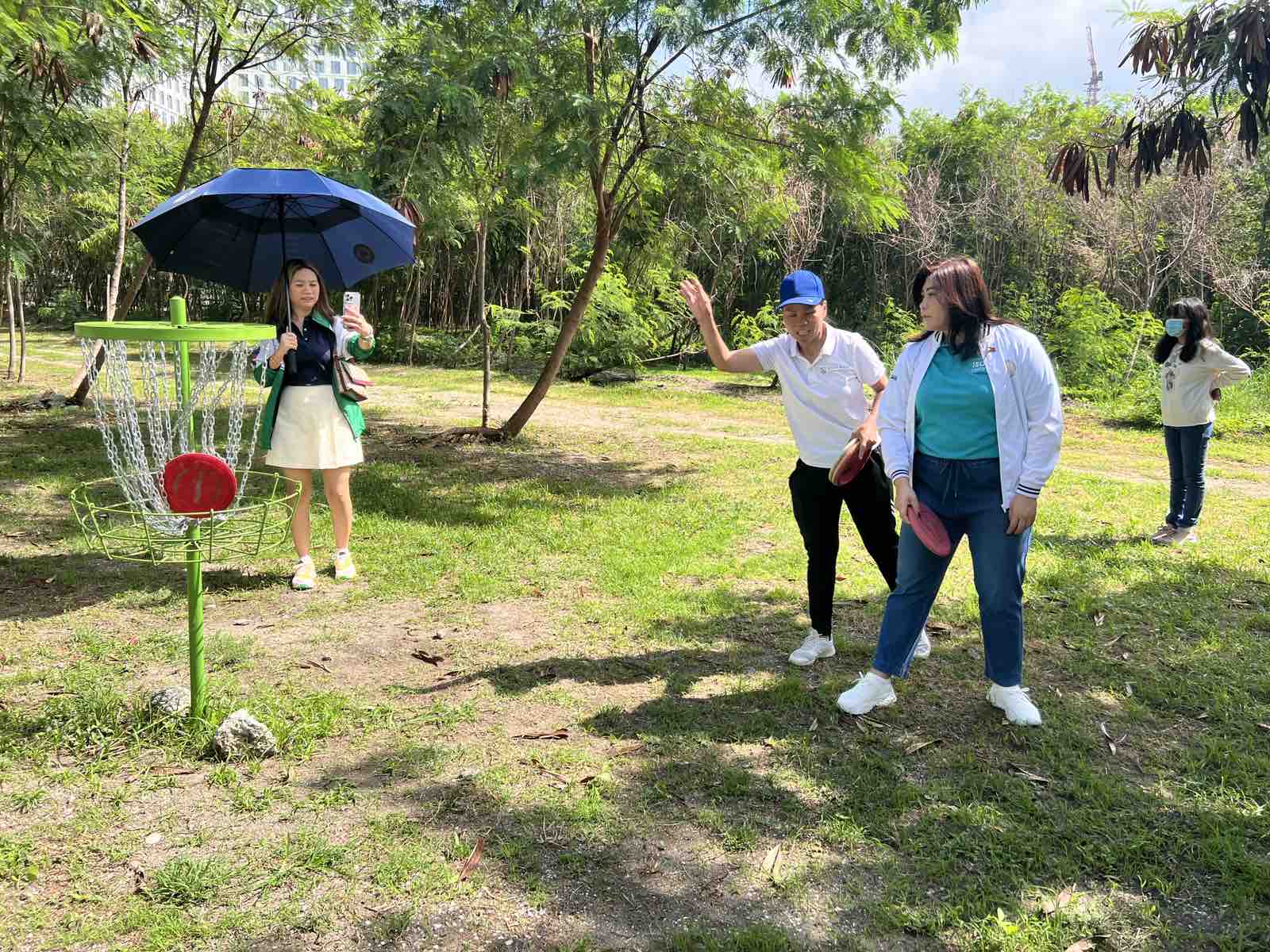 NPF Executive Director Gertie Duran-Batocabe said the agency hopes that the opening of the new sports attraction will spark new interest in emerging sports.
"Tourism is driven by the demands and aspirations of tourists in the sector. Different travelers have different needs, and anyone who tries to fulfill this need is going to win their attention. There has been a lot of segmentation for that purpose, which has contributed to the creation of a portion known as "Sports Tourism", she said.
"This furthers our goal of promoting sports tourism in support of our mother agency, the Department of Tourism as many foreign and domestic visitors will be flying in to participate and/or watch tournaments," she added.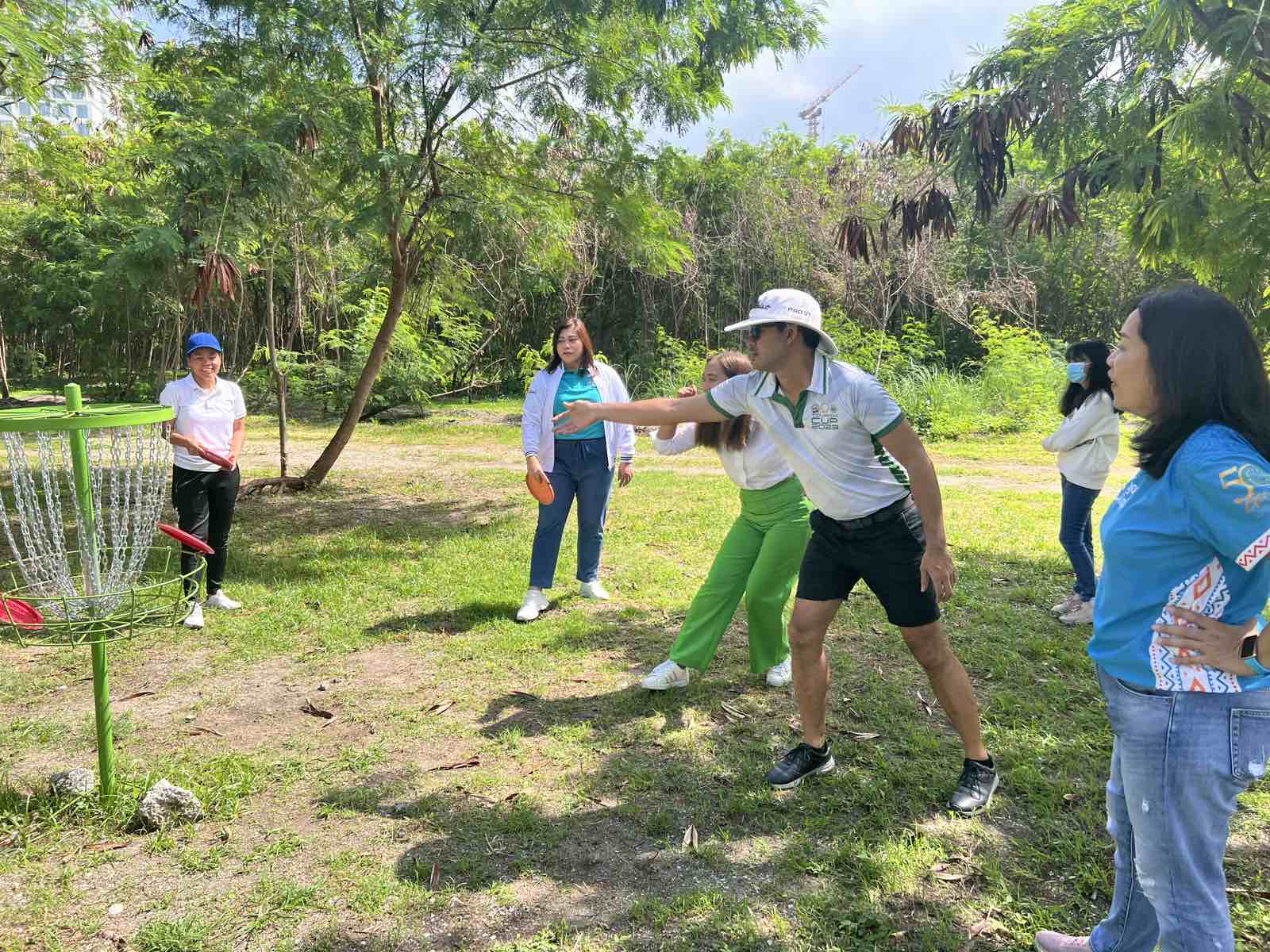 Making the inaugural throw are NPF Executive Director Gertie Duran-Batocabe, Hotel 101 General Manager Gel Gomez, Department of Tourism-National Capital Region Director Sharlene Batin, National Parks Development Committee Deputy Director Jezreel Apelar and DGAP Director Luisa Bartolome.
To learn more about disc golf and how to register for a free clinic, send us a private message through our Facebook page.