PHILIPPINE Senate Minority Leader Franklin Drilon denied that he was defending the Lopez family, owners of media network ABS-CBN, after President Rodrigo Duterte called him out in his fifth State of the Nation Address (SONA) on Monday, July 27.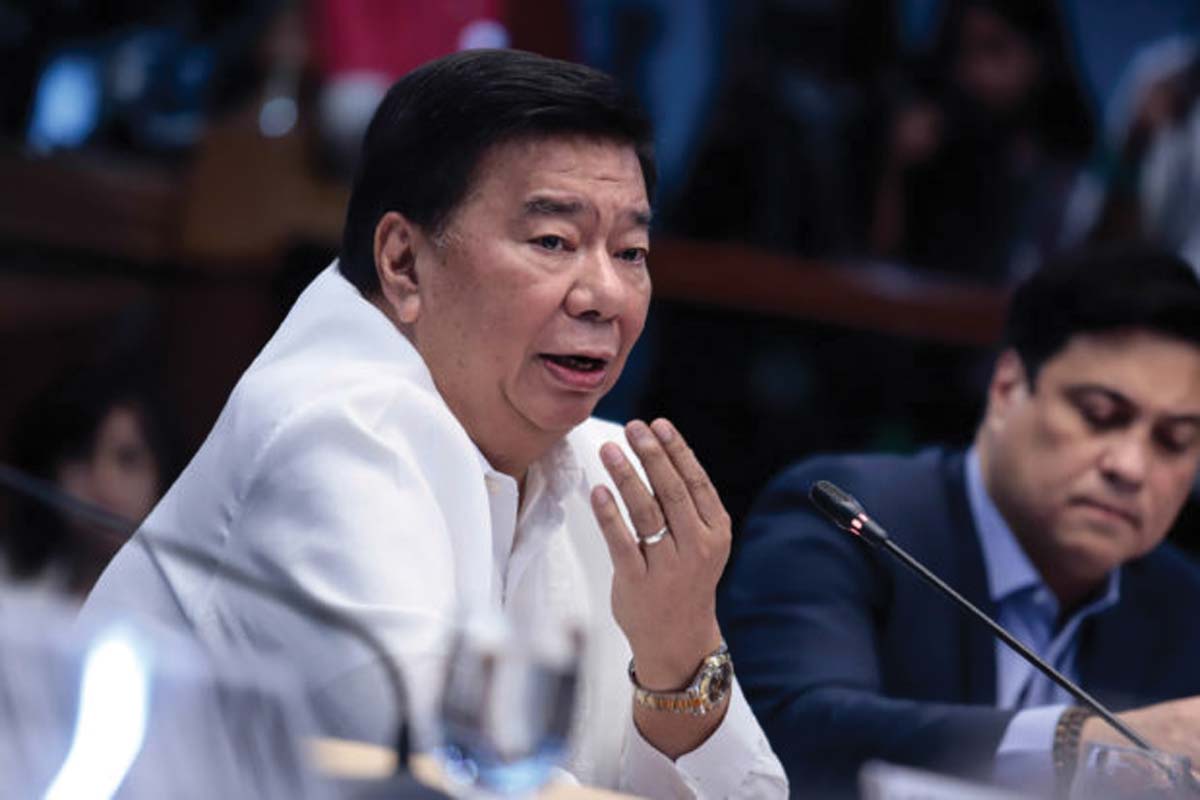 "I was defending freedom of the press, not the Lopezes. The closure of the ABS-CBN sent a chilling effect. As I said before, for democracy to thrive, we need free press and to allow journalists to exercise complete freedom to do their mandate of reporting facts without fear," Drilon, a known member of the opposition party, said.
He added, "I was defending the 11,000 people and their families who would lose jobs amid the pandemic, not the Lopezes."
According to Duterte, Drilon "linked the anti-dynasty system with oligarchy and the topic was my daughter and son."
Duterte's daughter is Sara Duterte-Carpio, Davao City mayor. His sons, meanwhile, are Paolo Duterte, 1st District of Davao City representative; and Sebastian "Baste" Duterte, Davao City vice mayor.
"This happened after the Committee on Franchise voted 70-11 to deny the grant of franchise to ABS-CBN. Obviously, [Drilon] was defending the Lopezes that they are not oligarchs," Duterte said.
Broadcast journalist Karen Davila, meanwhile, took to social media to slam the president for mentioning Drilon in his SONA.
"No senator or private company deserves to be mentioned at the opening of the president's SONA," she said.
"This is about the state of the country, where we are, where we are going, not about personal vendettas or feelings. People are hungry and jobless. People are looking for inspiration," she added.
Another veteran broadcast journalist, Ces Drilon, said Duterte's statement is him "justifying the closure of ABS-CBN by demonizing the Lopezes."
Several celebrities and netizens also expressed their disappointment over the SONA.
"Ang SONA na walang sustansya (The SONA that has no substance)," tweeted actress Agot Isidro.
"The president started his 5th SONA, amid the increasing number of #COVID19 cases in the Philippines, with a rant against Drilon and Lopez family of ABS-CBN," one netizen pointed out in a tweet.
"He said wala siyang kinalaman sa ABS-CBN shutdown (He said he doesn't have anything to do with ABS-CBN shutdown); but he discussed it first as his accomplishment lol. How can we even trust you," another user wrote.