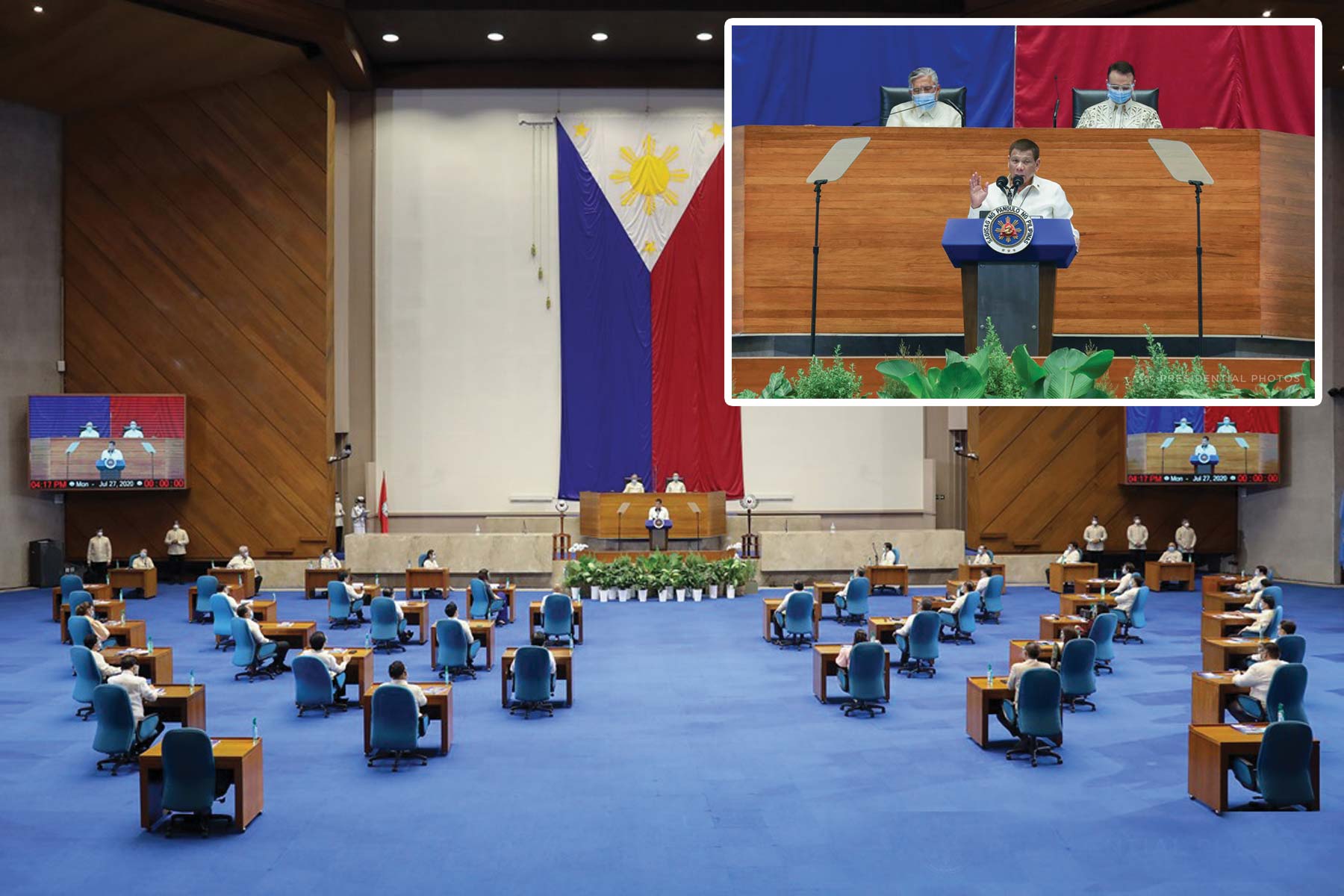 THE United States will not return to its former naval base in Subic Bay in the Philippines, President Rodrigo Duterte said.
During his fifth State of the Nation Address on Monday, July 27, the Philippine leader said that he would not allow American forces to reestablish a military base in the country.
According to the chief executive, it will put the country in harm's way in case there is conflict.
"I will just put on record my thoughts. I have nothing against America, I have nothing against China but if you put bases here, you will double the spectacle of a most destructive thing just like Manila during the Second World War," Duterte said before limited attendees composed of members of Congress, the Cabinet and other distinguished guests at the Batasang Pambansa in Quezon City.
"Kaya maglagay-lagay ka ng (That's why when you put) base at this time, this will ensure if war breaks out, because there would be atomic arsenals brought in, this will ensure the extinction of the Filipino race," he added.
Duterte also said that the Filipino nation claims its rightful place in the community of sovereign states, adding that his administration is bent on pursuing an independent foreign policy.
"We worked without fail to protect our rights in the South China Sea, neither beholden nor a pawn to anyone. We broadened the boundaries of Philippine diplomacy. We built productive ties with everyone willing to engage us on the basis of equality and mutual respect," he said.
Subic Bay was one of the largest U.S. naval facilities in the world before the Philippine Senate voted to terminate the longstanding Military Bases Agreement with the United States in 1991, effectively shutting the naval installation down a year later.
"And, we redefined our relationships with our most important partners, placing the country in a far better position to advance our interests in an evolving regional order and emerging global problems," Duterte added.
Following the president's address, other administration officials have expanded on the reported plan for the U.S. Navy to return to Subic Bay.
Department of National Defense (DND) Secretary Delfin Lorenzana said there will be no American presence at the base.
"There will be no U.S. base in Subic. I can assure you about that," he said as reported by Philippine News Agency.
Meanwhile, Navy Chief Vice Admiral Giovanni Carlo Bacordo warned of the effects if the U.S. returned, arguing that it would make the Philippines a "legitimate target in the unlikely event of war."
"That is way beyond just having U.S. Navy ships conducting repairs or other commercial activities in Subic," Bacardo said according to Manila Bulletin.