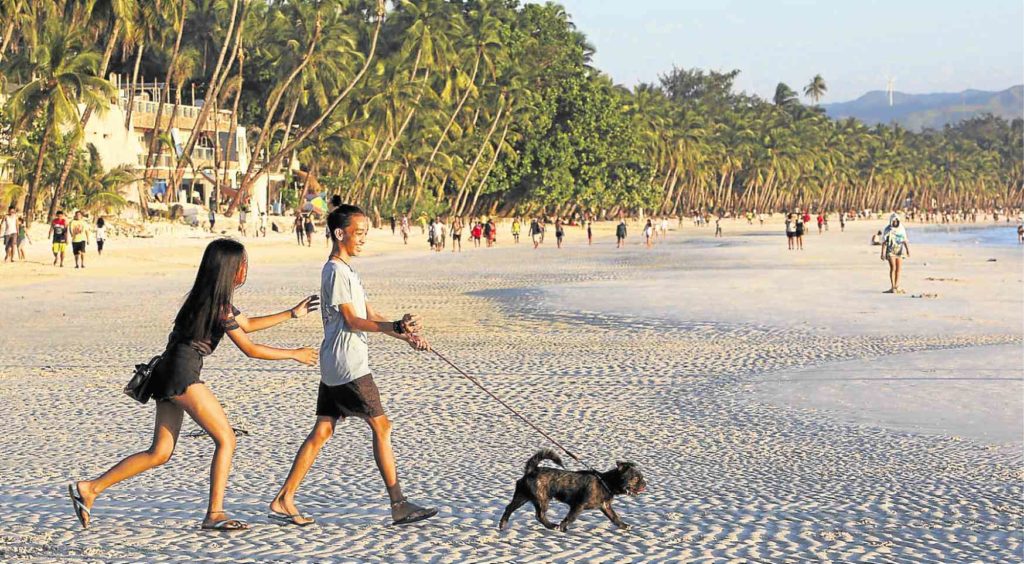 THE Department of Tourism (DOT) announced on Tuesday, January 12, that there are now 305 hotels and resorts accredited to open and operate in the Boracay Island, almost three months after the famous tourist destination reopened after its rehabilitation.
In a Facebook post, the tourism department said that there are a total of 10,982 rooms available for tourists and travelers who plan to visit the world-renowned spot in Malay, Aklan. The department also urged the public to stay and check-in on hotels and resorts that are compliant to the environmental rules and regulations of the local government.
The Boracay Inter-Agency Task Force named all 305 establishments that are legally cleared to accept bookings and reservations. Majority of the compliant hotels and resorts are situated in Barangay Yapak.
Among the largest establishments that abide with the standards are Fairways and Bluewater Resort with 700 rooms, Savoy Hotel Boracay with 559 rooms, Paradise Garden Resort Hotel and Convention Center with 463 rooms, Alta Vista de Boracay with 408 rooms and Movenpick Resort and Spa Boracay with 312 rooms.
Three government agencies are in charge of the screening, securing and issuing of permits and clearances for all accommodation establishments. The said hotels and resorts had to acquire such from DOT, Department of the Interior and Local Government (DILG) and the Department of Environment and Natural Resources (DENR) before they could be allowed to operate in Boracay.
The major local tourist destination was recently reopened on October 26, 2018, after it went through a six-month closure in order to resolve its sewage and environmental problems following President Rodrigo Duterte's statement calling Boracay a "cesspool".