BUYING a car is a huge decision. Next to a home, it's probably the second most important purchase anyone can make. But with the influx of new car models and designs being constantly introduced on the market, how do you pick the right one?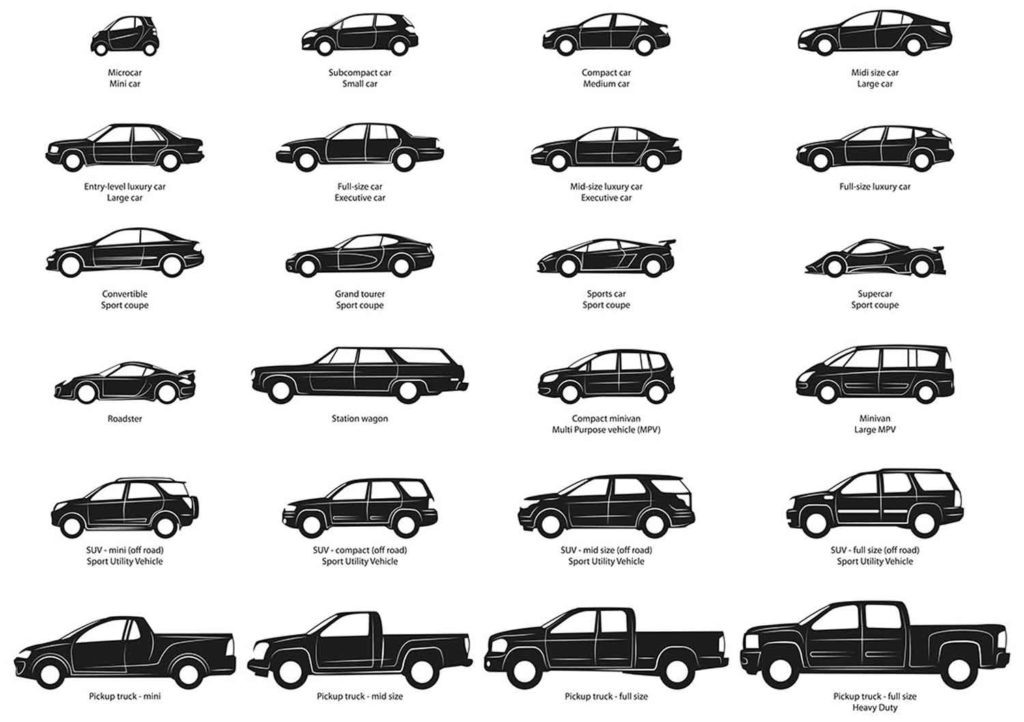 When choosing a car, the one you want isn't necessarily the one you need. Consider your current lifestyle and whether or not the car you plan on purchasing can accommodate that or not.
Coupe: If you want a car that makes a statement, a coupe is perfect since it typically has the most expressive design. It's a two-door passenger vehicle that features either two or five seating spaces across one or two rows. A coupe's rear seats are usually not spacious enough for adults, often reserved for light items only — making it unfit for families.
Convertible: This is another type of car that makes a statement. Unlike a coupe, however, a convertible is a passenger vehicle that allows its user to alternate between open-air and enclosed modes thanks to its retractable roof. This is best suited for individuals or couples.
Sedan: Four doors are definitely a requirement when you have kids or planning to have some. A sedan's rear seats can normally accommodate at least two adults or three small children — making it the perfect vehicle not only for individuals but also regular-sized families.
Hatchback: This type of vehicle generally offers an SUV-like space without the dynamic and fuel-economy compromises of larger vehicles. It has a cargo area usually connected to the cabin, allowing the user to fold down the second seating row and create more cargo space in the process. A hatchback is spacious enough to accommodate up to five people — perfectly suited for individuals, couples, and regular-sized families.
Sport Utility Vehicle (SUV): If you want a vehicle that puts a special emphasis on cabin space and cargo capacity, an SUV might be for you. Because of its size and built, it can can transport between five and nine people — perfect for families and those who enjoy going on off-road trips. However, an SUV generally get poor gas mileage so it is not the best vehicle to use for daily commutes.
Minivan: This vehicle is ideal if you want a good balance between passenger space and cargo capacity. A minivan tends to be associated with comfort and size since it can carry up to nine passengers, making it perfect for large families.
Station wagon:  A station wagon is basically a sedan with a roof that extends rearward over the cabin and cargo area, allowing the vehicle to fit in more cargo in the back. This vehicle is ideal for regular-sized families and people who like to do outdoor activities.
Pickup truck: If you need to haul equipment, materials that would dirty up the interior, or cargo too tall to fit in an enclosed vehicle on a daily basis, a pickup is the most popular choice. This can theoretically be a family vehicle but you're better off with a minivan or an SUV since those offer comfort like none other.
Other factors you have to consider before purchasing a car are: your location and driving style.
According to Unhaggle, if you need a family vehicle but you live in a heavily-populated urban area, a hatchback or sedan would probably suit you best since these vehicles are relatively easy to maneuver in congested streets and park in tight spaces. On the other hand, if you live in a sparsely-populated suburb, a station wagon or a compact SUV might serve you better since your location can handle their slightly bigger size.
If you're a driving enthusiast who wants to savor every aspect of the driving experience, then a coupe or a convertible are likely to satisfy you the most as they emphasize quickness and handling prowess. If you're more into comfort, a sedan would serve you better.
The ultimate key here is to write down your preferences and connect the dots. This'll help you in choosing the right vehicle that can cover your practical bases and accommodate your life.